West of Trinidad and Weston, Colorado, Monument Lake is a picturesque body of water located in the Sangre de Cristo Mountains. Visitors can easily access Monument Lake on the private 368 acre Monument Lake Resort.
As they bear the same name, this lake is often confused with Monument Lake in Monument, which is located roughly 150 miles north in El Paso County.
Monument Lake Resort History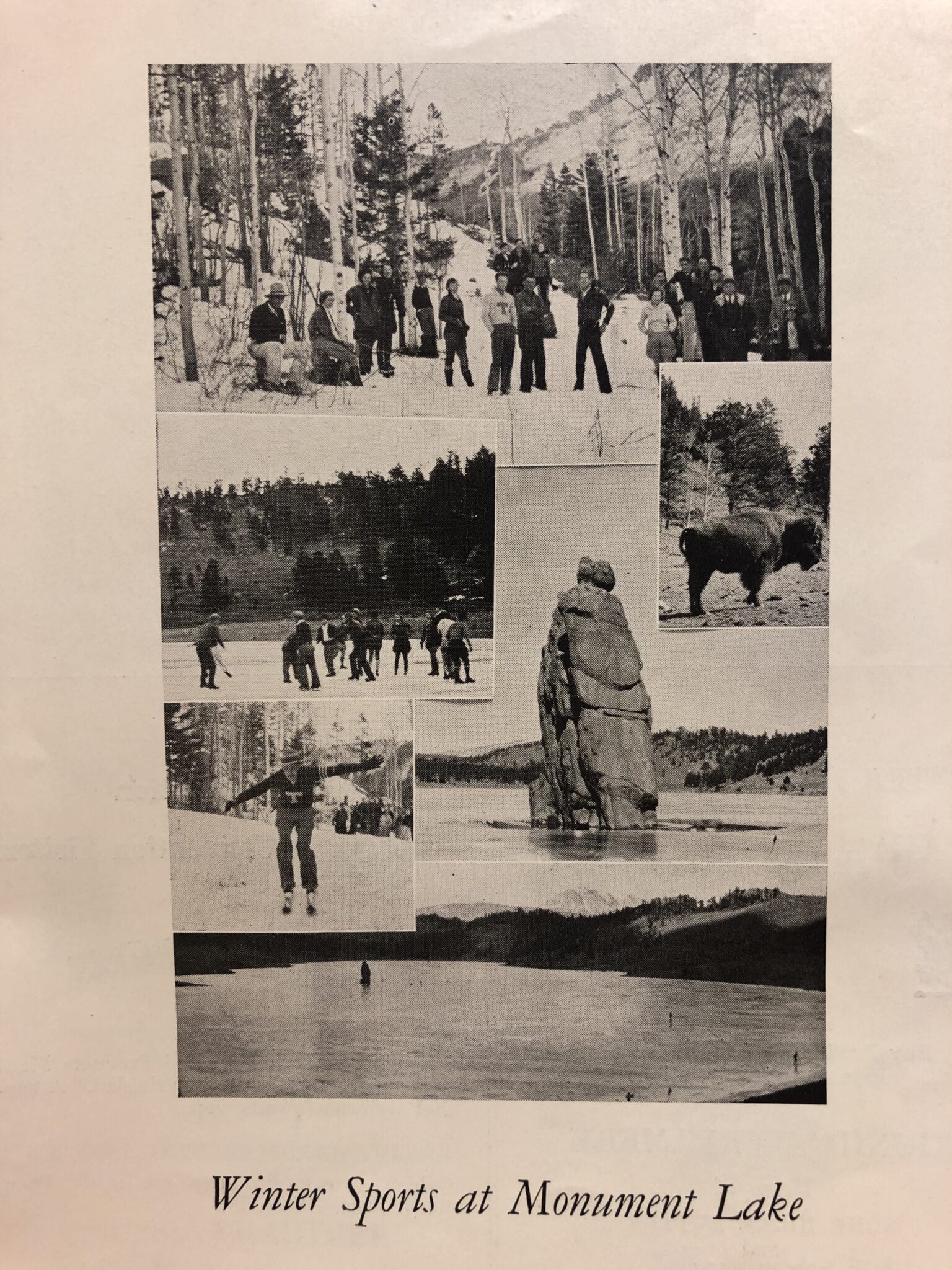 Once upon a time, a fifteen foot rock formation emerged from the center of Monument Lake. The formation, which is said to have resembled two Indian Chiefs, is no longer there. However the lake is still named "Monument" in reference to the rocks.
In 1937, the Monument Lake Resort and dam were built by the Works Progress Administration (WPA). The area once contained a zoo and fish hatchery. Today, the Colorado Division of Parks and Wildlife continues to stock the lake. In 2019, a new bathhouse with showers and restrooms was funded by the city of Trinidad.
Monument Lake Resort is a city-owned property leased and managed by Monument Lake Resort LLC
Activities at Monument Lake Resort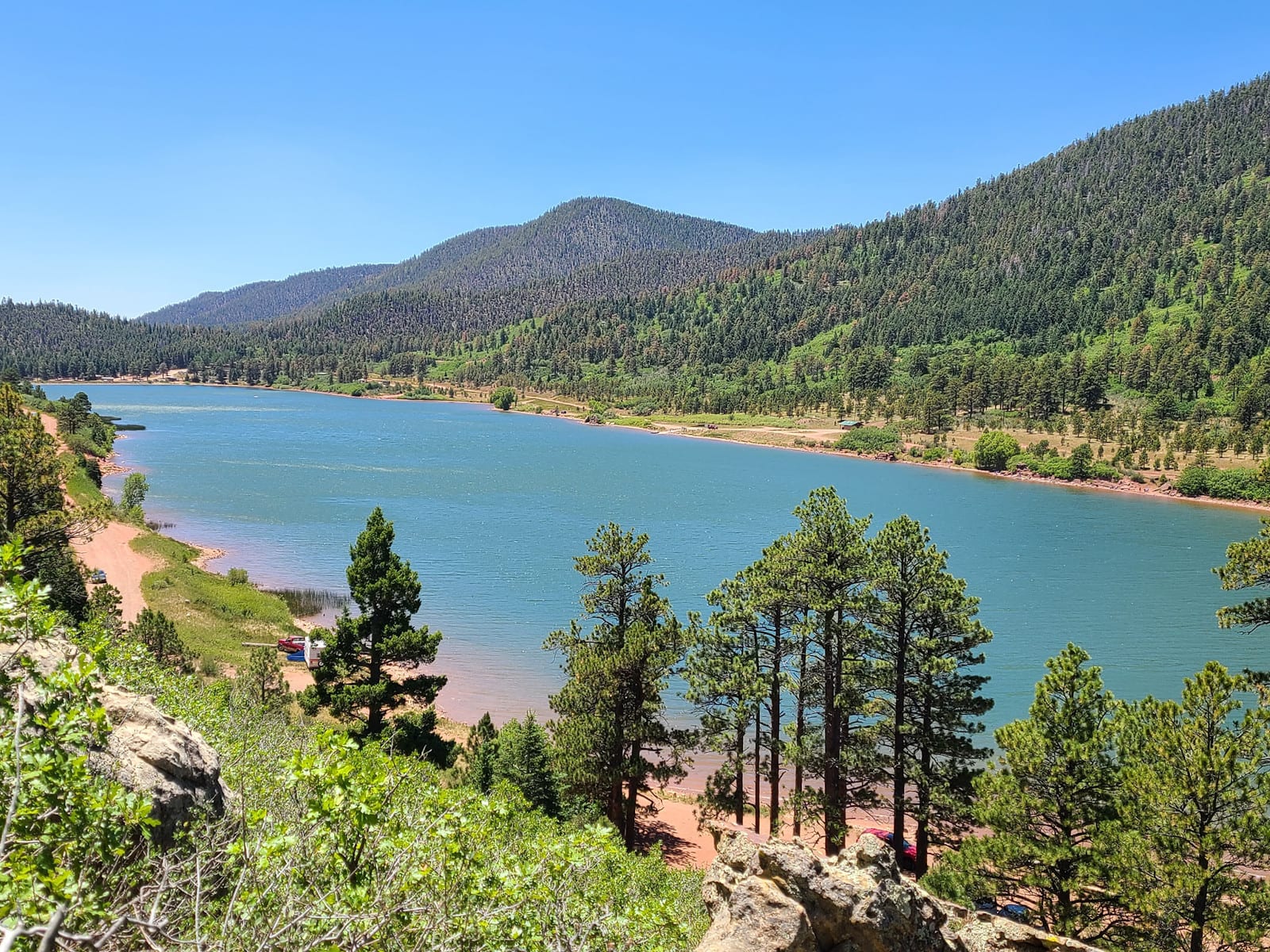 Onsite at the Monument Lake Resort, there are restrooms, showers, a lodge, cabins, a convenience store, a marina, a restaurant, and a campground with tent and full-service RV spots. An overnight stay includes a daily resort pass, however those just visiting for the day are required to pay a small fee to access the lake.
Birding and Wildlife: Among the pristine mountain views, many species of bird and wildlife are known to visit and stay within the Monument Lake Resort. Most notably, turkeys, hawks, foxes, elk, mule deer, and more can be seen around the lake.
Boating: Both fishing and paddle boats can be rented from the Monument Lake Resort Marina. All visitors must wear a life jacket while out on the water and dogs are strictly prohibited on rental boats.
Camping: In addition to the lodge and cabins, camping is available in the form of tent sites as well as partial and full service RV campsites. Some reservations can be made prior to arriving by contacting the Monument Lake Resort.
Read about the camping near Trinidad, Walsenburg and La Veta.
Fishing: Every year, Colorado Parks & Wildlife stocks Monument Lake with a variety of trout, and salmon. A valid state fishing license is required to fish within the resort. Conveniently, the onsite store has bait for sale and there is also a fish cleaning station that is free to use after paying the daily resort fee.
Hiking: Along the shores of Monument Lake, there is an easy hiking/walking trail that can be used by guests to take in the alpine views. Beyond that, there are a few other trails that are great for exploring the 368-acre property.
Additional outdoor recreation can be found within the surrounding San Isabel National Forest.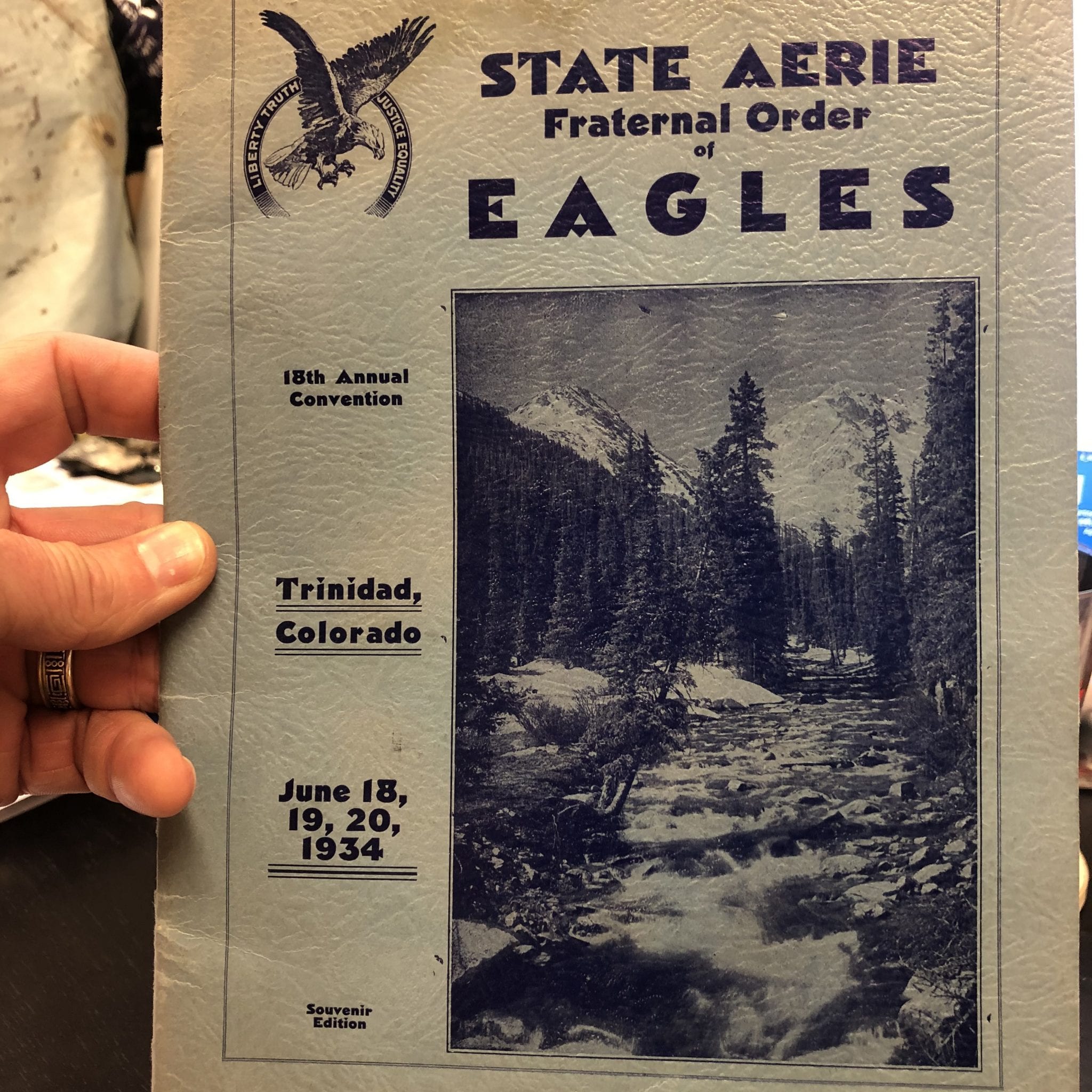 Details
Address: 4789 CO-12, Weston, CO 81082
Phone: 719-868-2226
Season: Mid May to Mid September
Hours: 24/7
Fees: Resort, Camping, and Lodging Fees
Maps: Campground Map (PDF)
Campground: First Come, First Served
Website: themonumentlakeresort.com