Telluride's reputation for being a euphoria-inducing mountain paradise is well-deserved. The former mining town is set in one of America's prettiest settings, a box canyon carved out of stately tree-covered mountains that explode into flourishes of gold every fall.
Coloradan's treasure Telluride for its skiing and incredible natural offerings, but it's also become a favorite mountain destination for visitors hailing from around the world. Alongside hiking, rock and ice climbing, skiing, and camping, the areas in and around Telluride offer some of the most scenic and rewarding fishing opportunities in all of Colorado.
Fishing near Telluride will give you easy access to gorgeous bodies of water and challenging rivers. It also has one unforgettable section of water that has such a strong and vibrant trout population that it's earned a Gold Medal designation from the state of Colorado for fishing.
List of the best fishing lakes and rivers by Telluride, CO, in no particular order:
Uncompahgre River
According to Flyfisherman.com, the Uncompahgre River is one of the state's least talked about rivers, and its discernible lack of popularity makes it an excellent fishing opportunity. In particular, the short stretch of river spanning from the Ridgway Reservoir to the Pa-Co-Chu-Puk Campground is filled with obstructions like large boulders ad logs that produce calm water and large native Brown Trout.
Accessing this stellar fishing spot requires an easily doable one-hour drive north of Telluride on Highway 62.
San Miguel River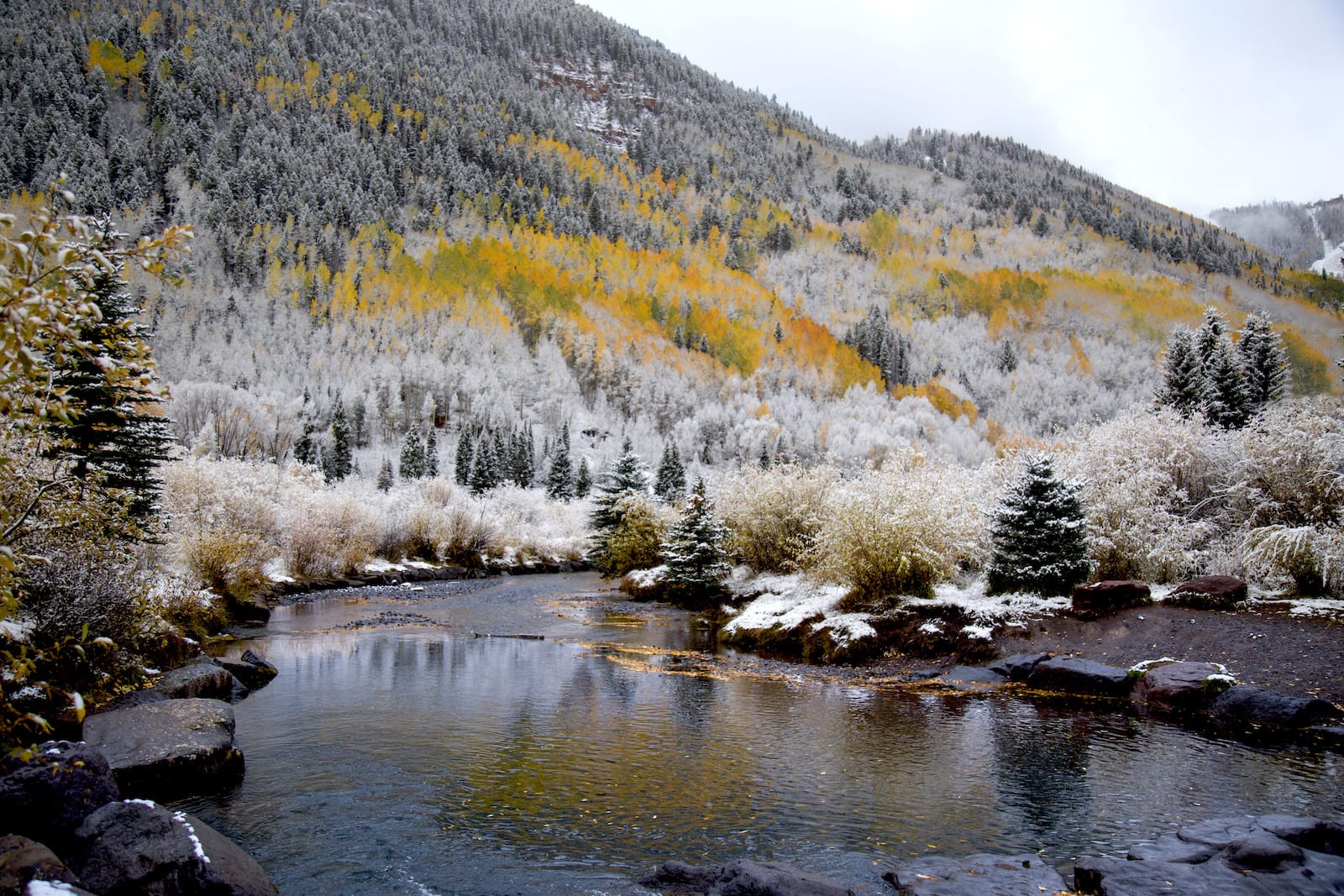 Stunningly beautiful even for Colorado's high standards, the San Miguel River is brimming with Brook and Brown Trout, and you don't have to travel far from Telluride to access the most promising spots on the river. The cold headwaters of the San Miguel that lie just outside of town are said to offer the best opportunities for fishing on this river, especially from June to October.
There is a bag limit of four while fishing the San Miguel limited to fish sized 16 inches or larger. If you feel like taking a drive, it takes an hour and a half to reach the San Miguel's confluence with the Dolores River in western Colorado, and this area is a reliable spot as well.
McPhee Reservoir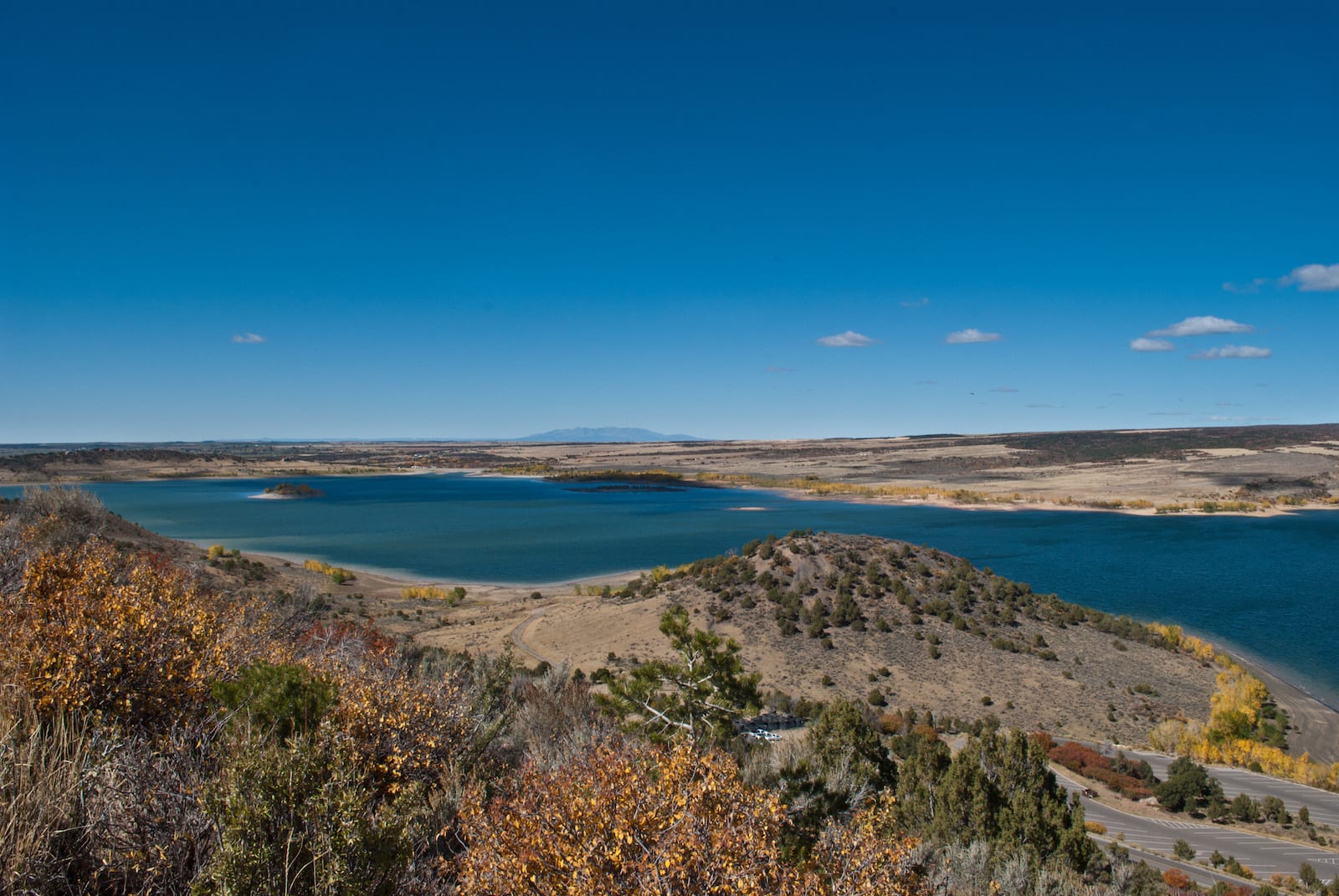 It takes more than a two-hour drive to get to the McPhee Reservoir from Telluride, but its reputation for holding an exceptionally large Smallmouth Bass population will make the drive more than worthwhile for many anglers. Colorado's second largest reservoir (if you don't count southern Colorado's Navajo Reservoir, which is mostly in New Mexico), McPhee Reservoir is also home to Rainbow Trout, Kokanee Salmon, Black Crappie, Yellow Perch, Largemouth Bass, and Walleye.
This reservoir isn't nearly as scenic or exciting as some of the other mentions on this list, but it's a great spot for unstressed fishing if you have kids with you or are looking for an easy excursion with a couple of friends. You'll have access to all the amenities you'd expect while fishing at a large reservoir, including a marina, multiple boat ramps, public restrooms, and campsites.
Trout Lake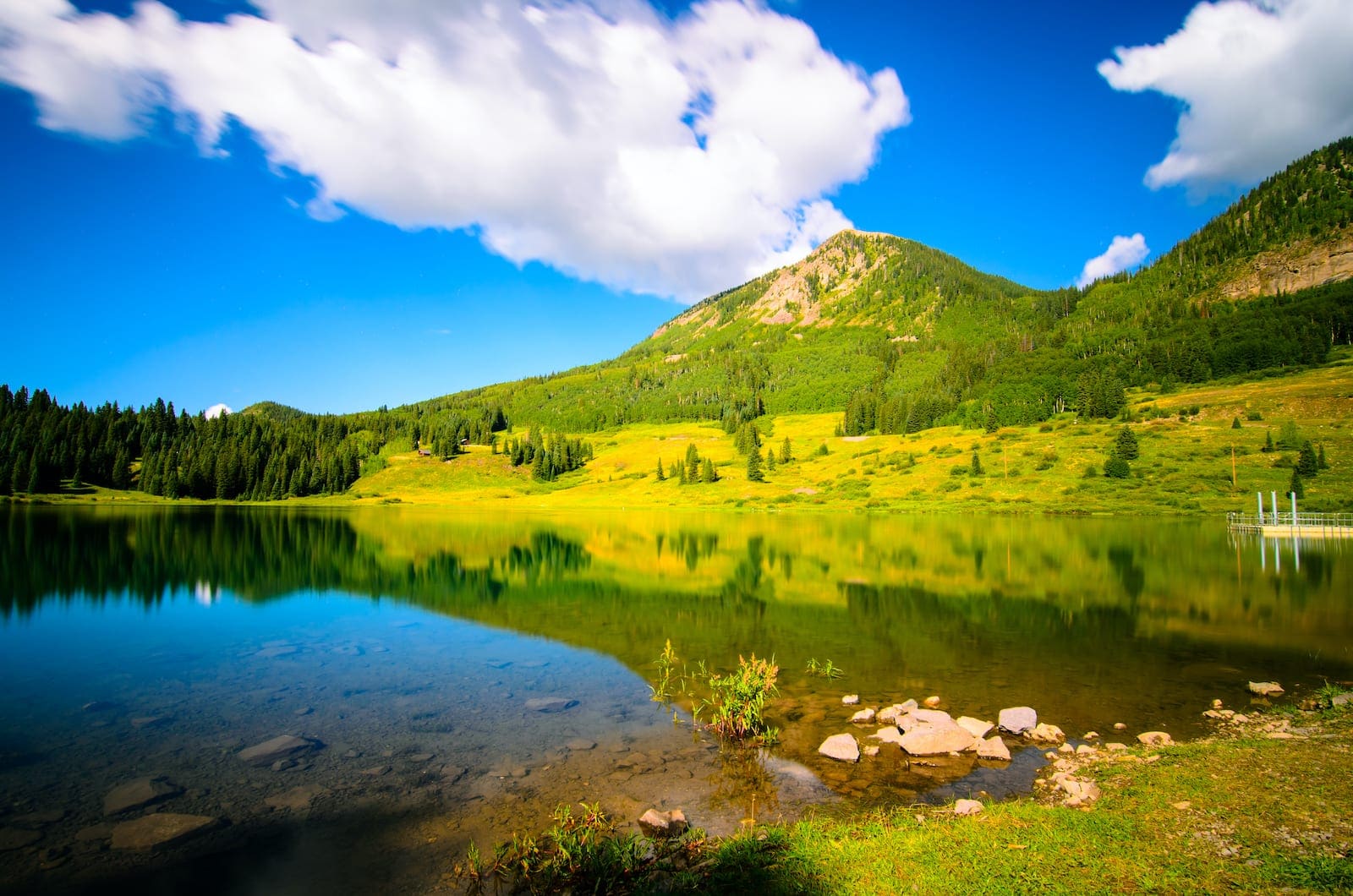 A gorgeous, unspoiled lake tucked under majestic peaks, you can't ask for a prettier place to fish than the aptly named Trout Lake. Located just 15 minutes south of Telluride, in addition to its immense beauty, Trout Lake has earned a reputation for being a haven for Rainbow and Brown Trout.
Non-motorized boating is allowed here if you plan on kayaking or canoeing your way to the lake's largest Trout. Trout Lake isn't a particularly challenging area to fish in, but it's hugely rewarding as far as easy fishing and natural beauty goes, especially for families.
Miramonte Reservoir
About an hour's drive west of Telluride, an easy car trip will give you access to this scenic body of water. As part of the Dan Noble State Wildlife Area, the Miramonte Reservoir allows boating as well as plenty of places to fish from the shore. It's a cold water lake with all the usual Trout species you'd expect to be found in a body of water located up in the mountains.
There's a campsite located right next to the reservoir for anglers wanting easy access to the water. Scan the map of this area, and you'll see two nearby reservoirs, Cone and Gurley. However, Gurley is reported to have no fish, while there isn't any information about fishing being allowed at Cone, so it's best to stick with Miramonte.
Ridgway Reservoir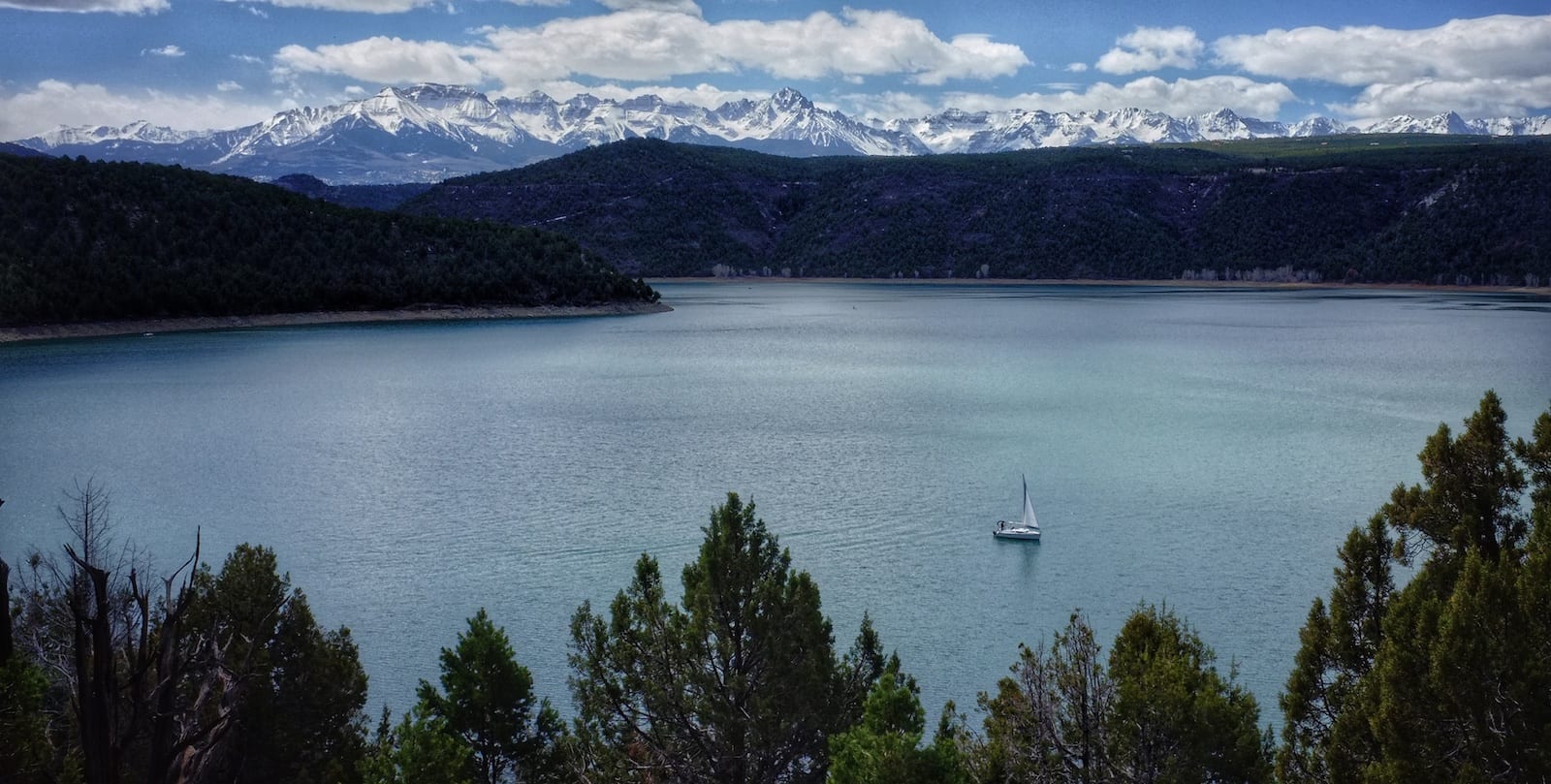 The centerpiece of Ridgway State Park, Ridgway Reservoir is locally beloved for being a great place to catch Kokanee, Splake, Rainbow, and Brown Trout. Smallmouth Bass, which were illegally introduced here, is also here. Colorado Parks & Wildlife are eager to see them gone, which means there are no bag limits on them.
But the best reason to visit Ridgway Reservoir is its robust population of large Trophy Brown Trout, with fish that often exceed 30 inches. This reservoir has a boat ramp, campground, and public restrooms that make serious fishing excursions and relaxed trips alike easy.
Curecanti NRA (Blue Mesa Reservoir)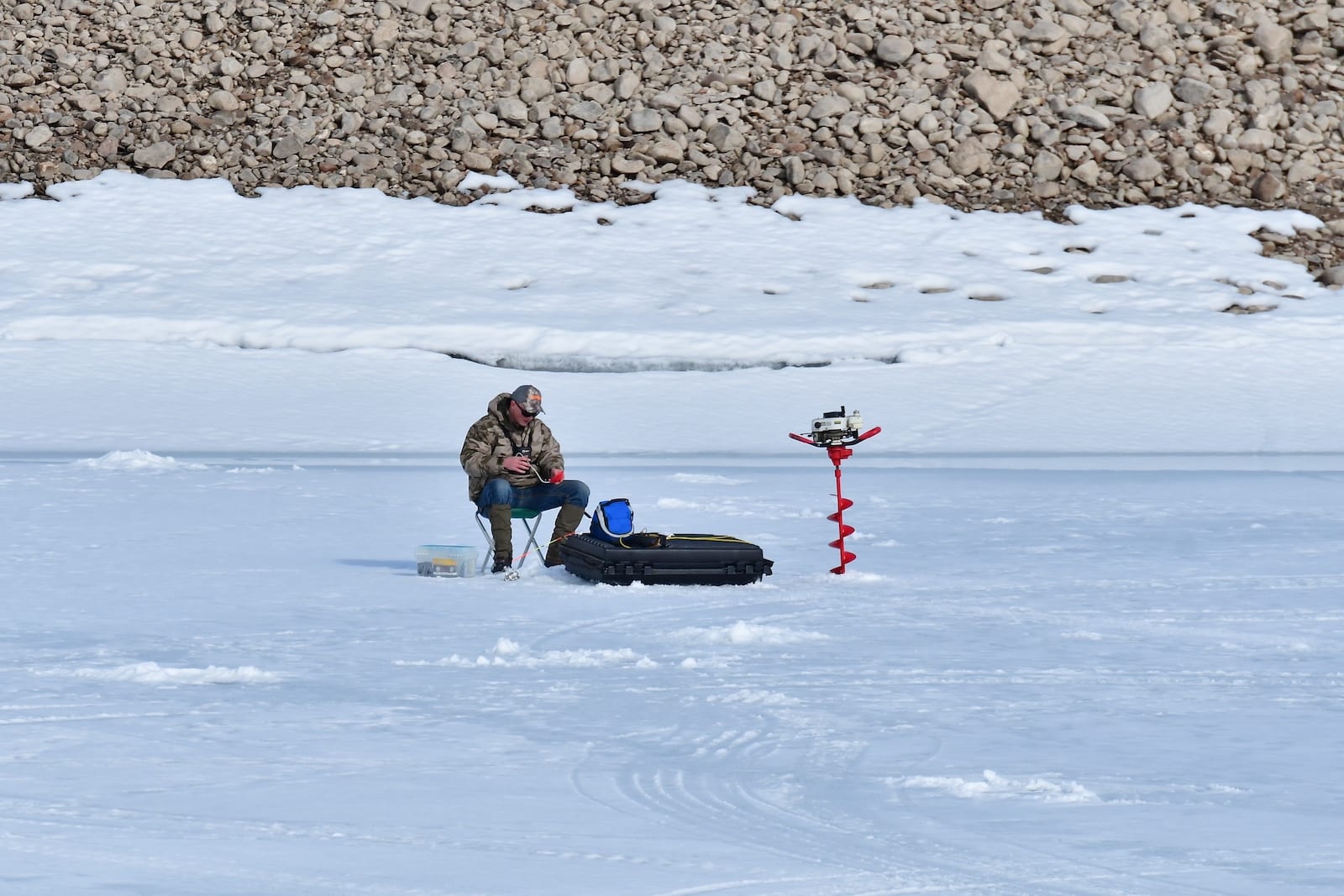 Not counting Navajo Reservoir, which primarily lies in New Mexico, Blue Mesa Reservoir is Colorado's largest reservoir, and it's stacked with incredible fishing opportunities. You'll find Kokanee Salmon, Rainbow Trout, Brown Trout, and Perch at Blue Mesa reservoir, which is a two-hour drive from Telluride. That's a lot of time in the car, but it's worth the drive, especially if you're after Trophy Lake Trout.
This massive reservoir is home to absolute monster Lake Trout, and is a popular destination for fishing tournaments and excursions launched by serious anglers. As part of the Curecanti National Recreation Area, you'll have access to multiple campgrounds, a marina, boat ramps, and other amenities at this large and rewarding mountain reservoir.
Gunnison River
An hour and a half northeast of Telluride lies Black Canyon of the Gunnison National Park. With towering spires and steep rock faces, Black Canyon of the Gunnison is a spectacular place made even more special by its incredible fishing.
The section of the Gunnison River that flows through the canyon has been designated as Gold Medal waters. This means its trout population is exceptionally strong. It's also only open to artificial flies and lures, no bait.
However, it's not quick or easy to access the river in this national park. The only road down is the narrow East Portal Road, which is limited to vehicles (including trailer) 22 feet or less in length, and closed in the winter. The other option is hiking down, which requires a free backcountry permit, and is no easy feat.
Those are among the best fishings spots in and around Telluride, Colorado. Remember to read up on the local rules and regulations before casting your line. And here's the camping near Telluride, Ophir and Rico.