The small and exciting southwestern Colorado city of Durango checks all the boxes when it comes to perfect places for hosting outdoor recreational opportunities, including fly and conventional fishing. From pristine mountain lakes to fish-filled rivers and reservoirs, Durango is an ideal home base for fishing trips.
There are opportunities suited for every angler, from those with years of experience looking for a challenge, to young children hoping to catch their first fish. If you're looking for fishing recommendations in and around Durango, consider one of these excellent spots.
List of the fishing lakes and rivers by Durango and Bayfield, CO:
Lake Nighthorse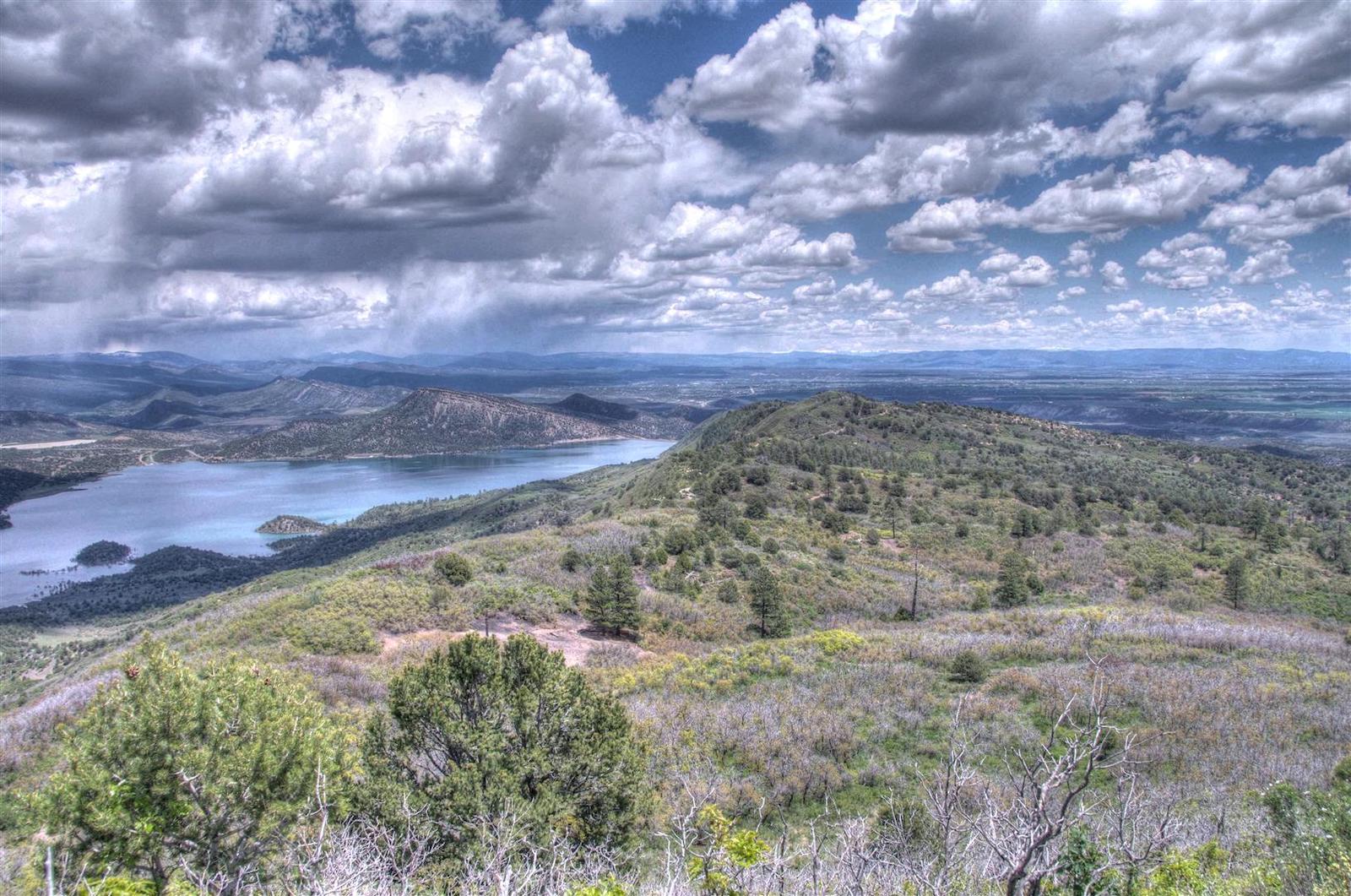 Opened for water recreation in 2018, Lake Nighthorse is one of Colorado's newest manmade lakes. An easy two-mile drive and a small entrance fee will give you access to this vast body of water, which is named after former United States Senator Ben Nighthorse Campbell.
Between this reservoir's impressive size, easy boating access, and the fact that it's regularly stocked with Kokanee Salmon, Brown and Rainbow Trout, it's an uncomplicated, sensible option if you want to stay close to town. However, if you prefer your fishing experiences to be out alone in nature, this manmade body of water won't fit the bill. Parts of this large lake are off limits for recreation, so be sure to pay attention to signage and other local guidelines.
Electra and Haviland Lakes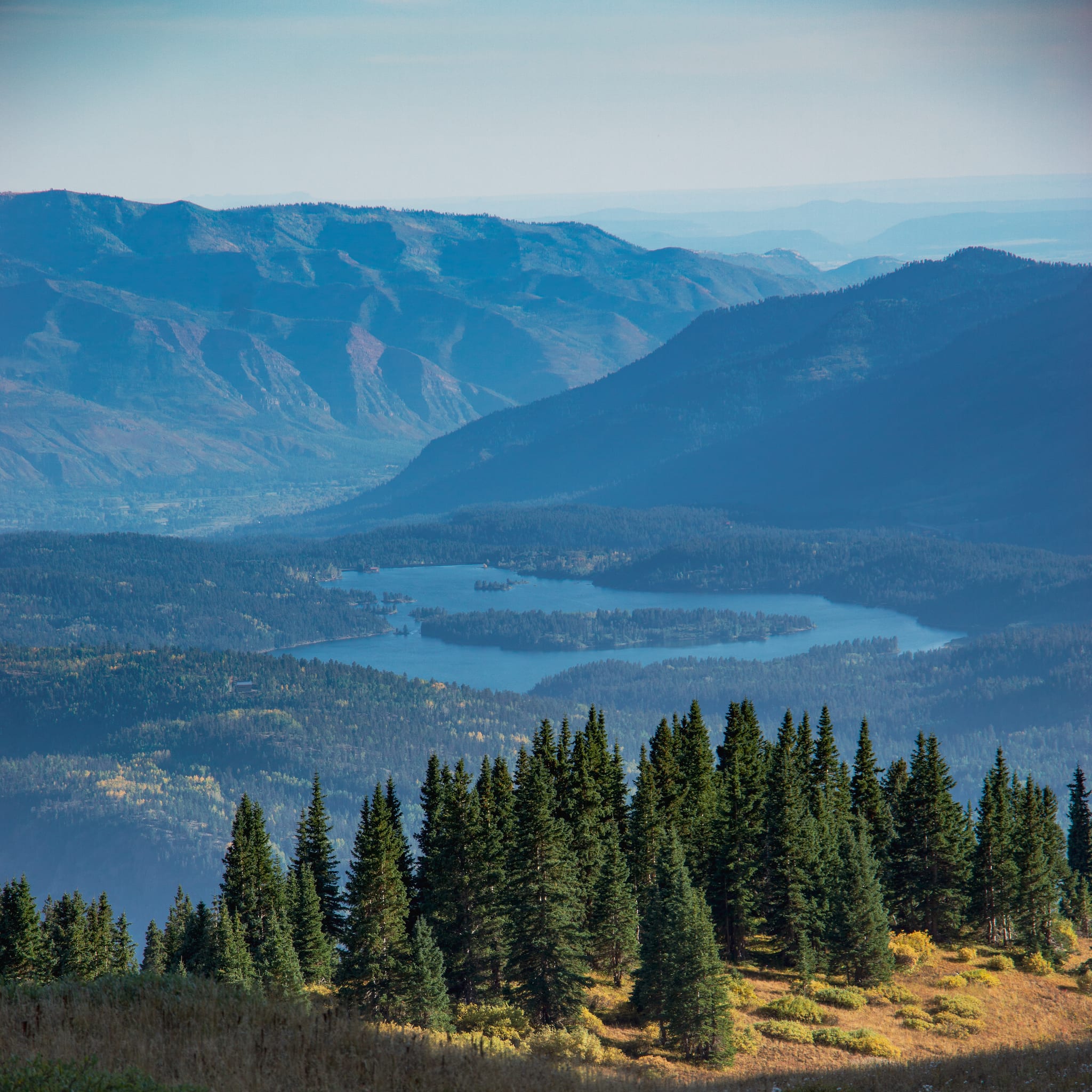 Named after the famed mythological figure Electra, this scenic reservoir is owned by the Xcel Energy company. It's used to store water for the Tacoma Hydro Generating Station. However, from Memorial Day Weekend through the end of October, this beautiful body of water doubles as a prime location for fishing and boating.
To access this lake, you'll need to pay entrance fees and adhere to local guidelines, like sticking to flies and artificial lures only. But before you hop in the car and take the 30-minute drive north to Electra Lake, check online to see if it's open to the public. According to some Google reviews, it won't be open again until 2022.
Just to the south of Electra Lake is the gorgeous but much smaller Haviland Lake. This charming lake is popular for camping and is known for being packed with Rainbow Trout, so get here early and claim your spot.
Animas River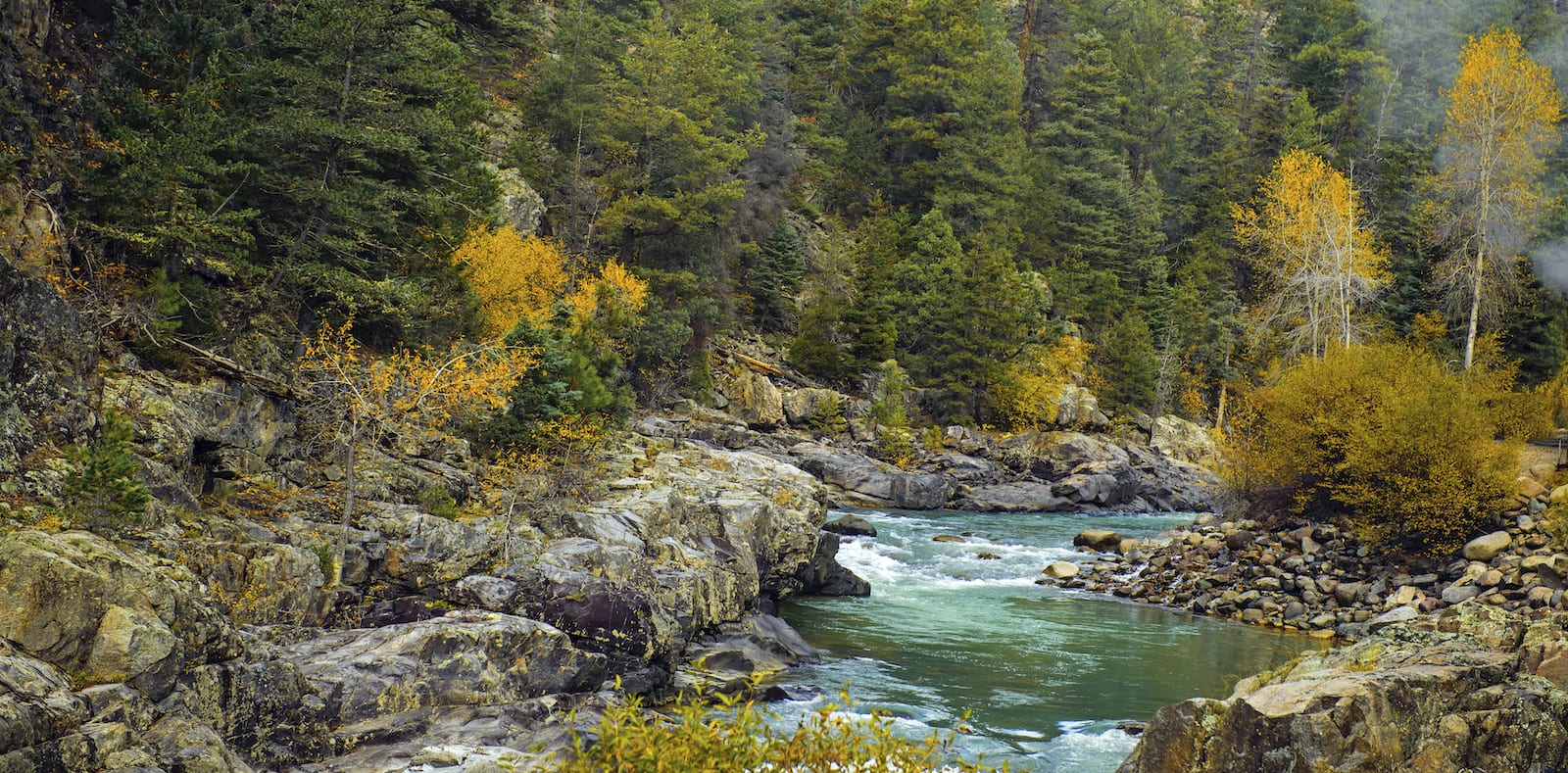 Durango is a bit of an anomaly when it comes to fishing. Loads of mountain towns in Colorado have rivers running through them, from Aspen to Glenwood Springs to Breckenridge. Durango does as well, but what makes it special is that the small section of Gold Medal designated waters on the Animas River literally runs through the heart of town from the 32nd Street Bridge down through the Rivera Crossing Bridge at Dallabetta City Park.
What does this mean if you're in Durango looking for a great place to fish, exactly? It means that some of the absolute best Brown and Rainbow Trout fishing opportunities in the state can be accessed without leaving town. Only artificial flies and lures are permitted on this vibrant stretch of the Animas River, and other local regulations apply when fishing here.
Vallecito Reservoir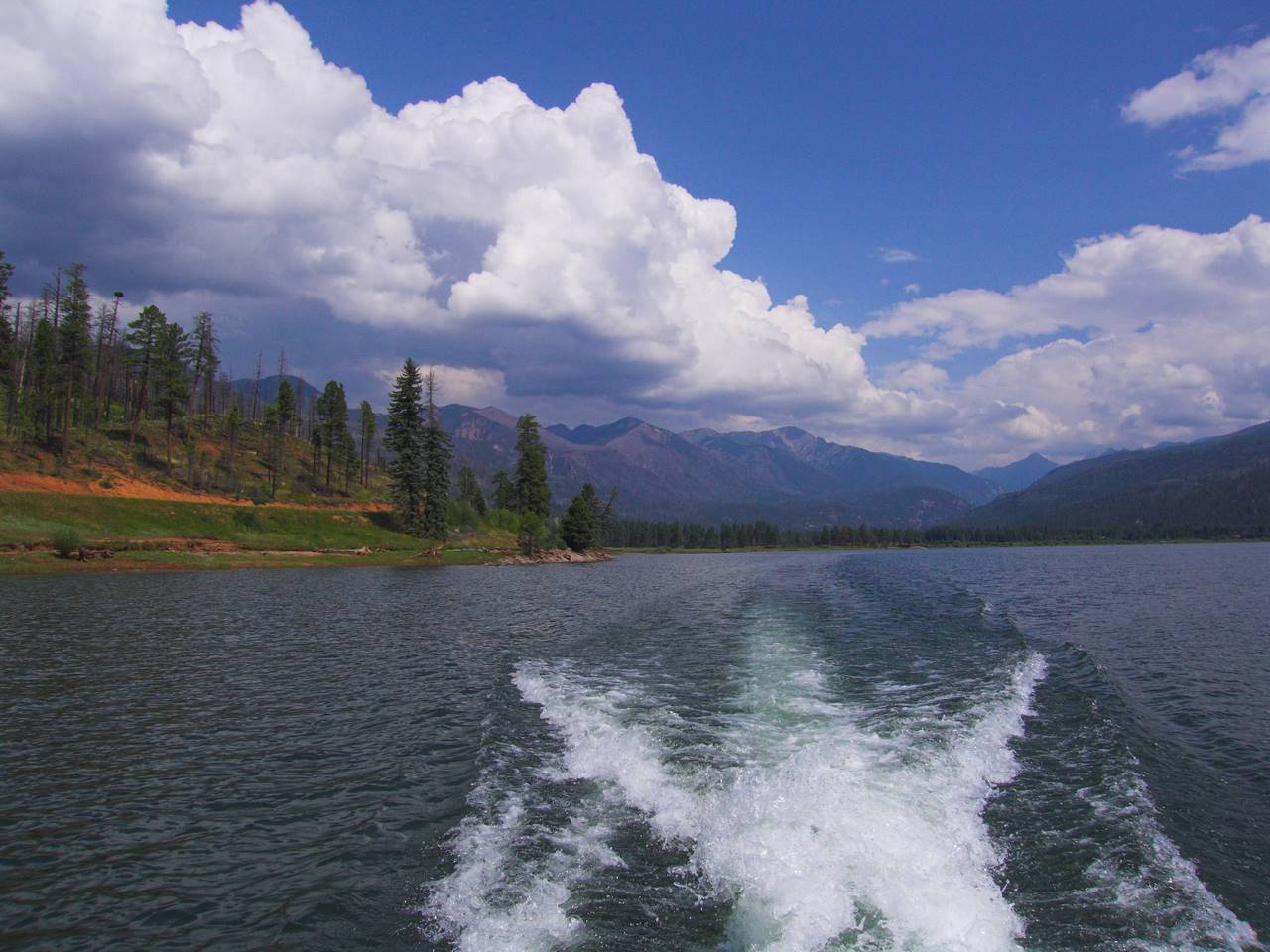 A quick Google search of this reservoir will turn up pictures of happy anglers holding absolute monsters. At just over a half-hour's drive from town, this 2,718-acre body of water boasts a pristine mountain setting, helpful perks like public restrooms and a boat ramp, and an impressive showing of cold and war water fish species.
From fish you don't often see in Colorado like Northern Pike to the usual suspects, Vallecito Lake is a spot packed with exciting fishing opportunities. Dispersed camping if offered near the reservoir, and there are plenty of rooms available at local lodges if you're itching to be the first one out on the water.
Los Pinos (Pine) River
This majestic river offers prime trout fishing in set in some of the most serene and gorgeous landscapes southwest Colorado has to offer. With much of the river between the Vallecito Reservoir and the community of Bayfield falling within the boundaries of the Southern Ute Reservation, local permission is required if you plan on fishing here.
There are plenty of decent fish to be caught south of the reservoir, but according to DIYFishing.com, the real action is further north where all manner of wild trout species are found in abundance.
Navajo Reservoir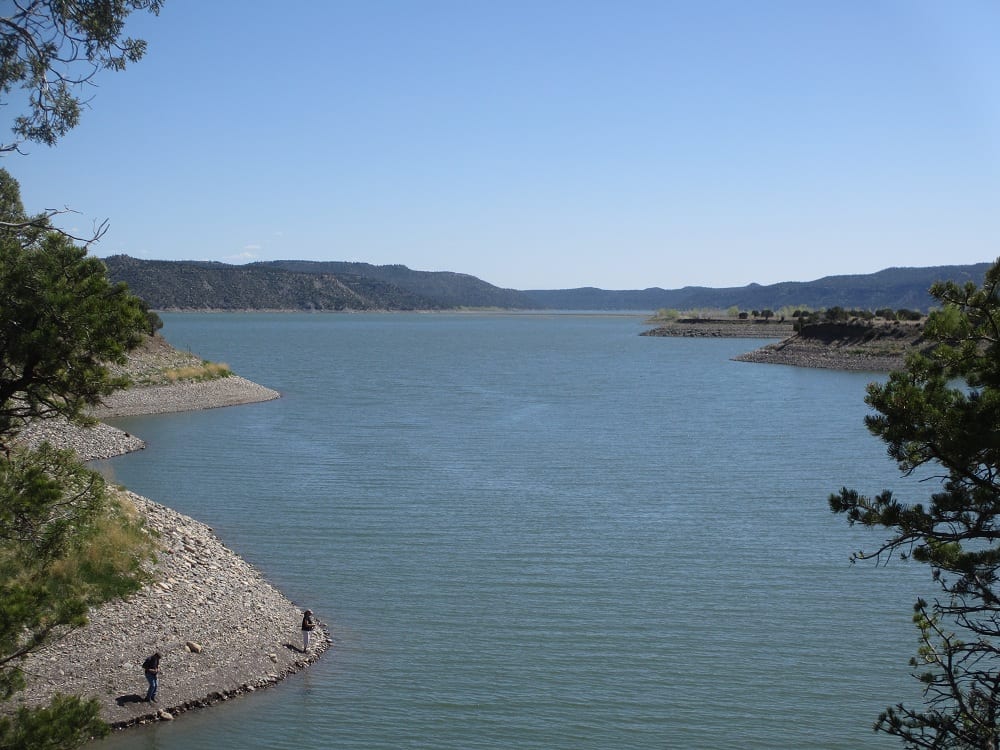 At an hour's drive south from Durango, Navajo Reservoir is a behemoth 15,600 surface-acre body of water that spans two states. You'll have the opportunity to reel in an impressive smattering of warm and cold water fish species here, including Largemouth Bass, Smallmouth Bass, Channel Catfish, Black Crappie, Rainbow Trout, Kokanee Salmon, Bluegill, and Northern Pike.
With a lake this large, you'll have no issue finding spots along the shore or long, isolated stretches of water to fish on by boat even on summer weekends. Also known as Navajo Lake, this spot is scenic in its own southwestern way, but there are few trees to be found near the shoreline so pack your sunblock.
Lemon Reservoir
Another beautiful fishing spot tucked away deep in the mountains, Lemon Reservoir offers ten miles of fishable shoreline is known for hosting sizable specimens of Rainbow Trout and Kokanee Salmon.
At a manageable 30-minute's drive from the heart of Durango, this spot checks all the boxes when it comes to accessibility, terrific fishing opportunities, and scenic grandeur. And as a bonus, if you're planning on ice fishing near Durango, the reservoir is open during winter months when the area is cold enough for the water to completely freeze.
Piedra River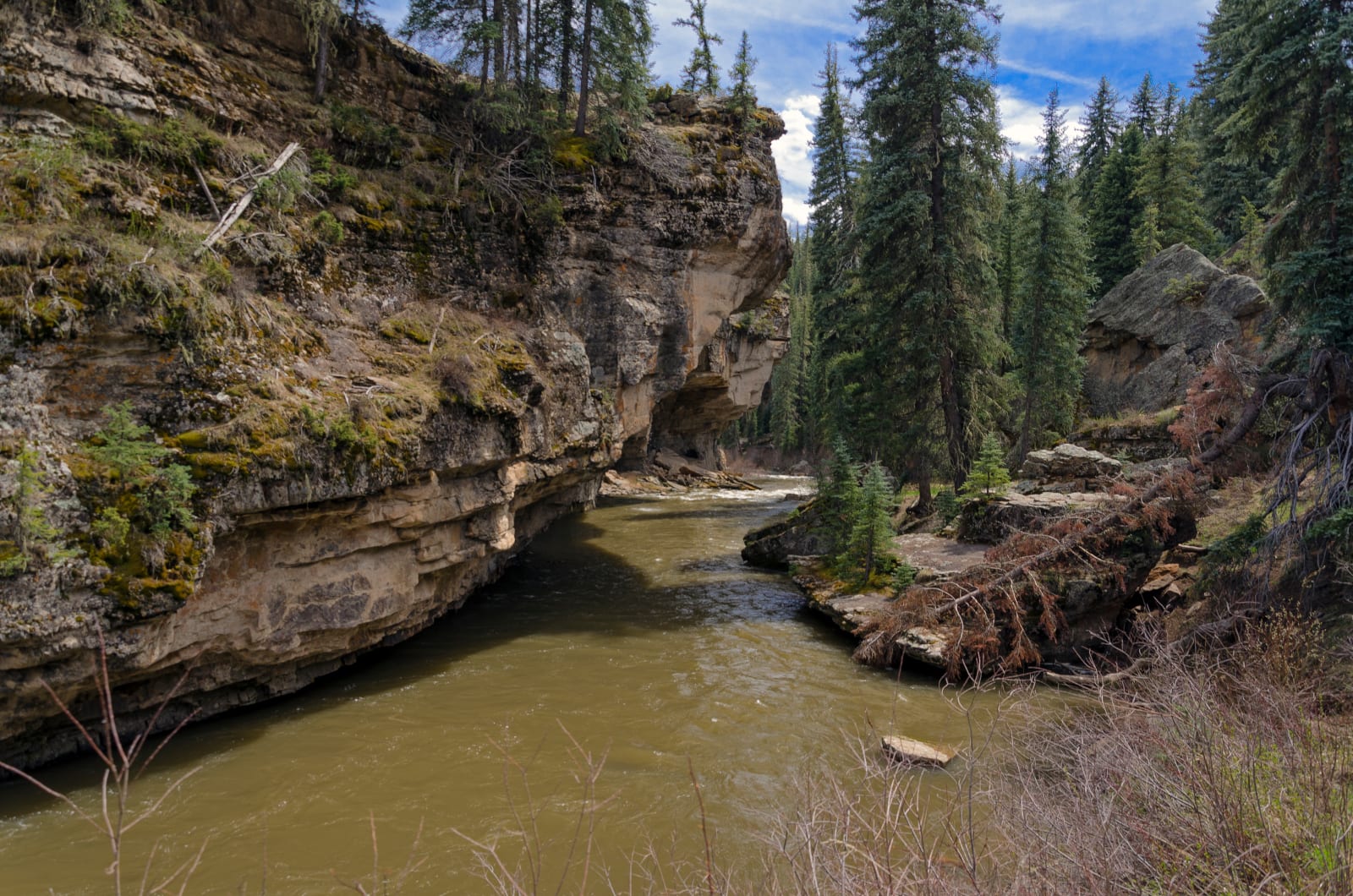 A breathtaking, fish-filled river that flows through iconic box canyons, it's easy to see why local fishing fanatics love the Piedra. This river is known to host solid populations of 12-14-inch Cutthroat, Brown, and Rainbow Trout, but that doesn't mean fishing here is easy.
Compared to some of the regions more popular fishing spots, the Piedra River can be thought of as fishing on hard mode, which makes it all the more rewarding. This impressive river runs east of town and flows south into the Navajo Reservoir.
Good luck fishing the many lakes and rivers around Durango, Colorado! Remember to look over any rules that are listed before you start fishing.