If you're lucky enough to live in or frequently visit this exciting mountain town, you already know that Breckenridge has a lot to offer, from its epic skiing to its terrific bars and restaurants and stellar mountain views. However, if you're not taking advantage of all the incredible fishing spots near Breckenridge, you're missing out.
The following is a lineup of great fishing spots close to Breckenridge. On this list, you'll find options that are perfect for anglers of every interest and level of experience.
Dillon Reservoir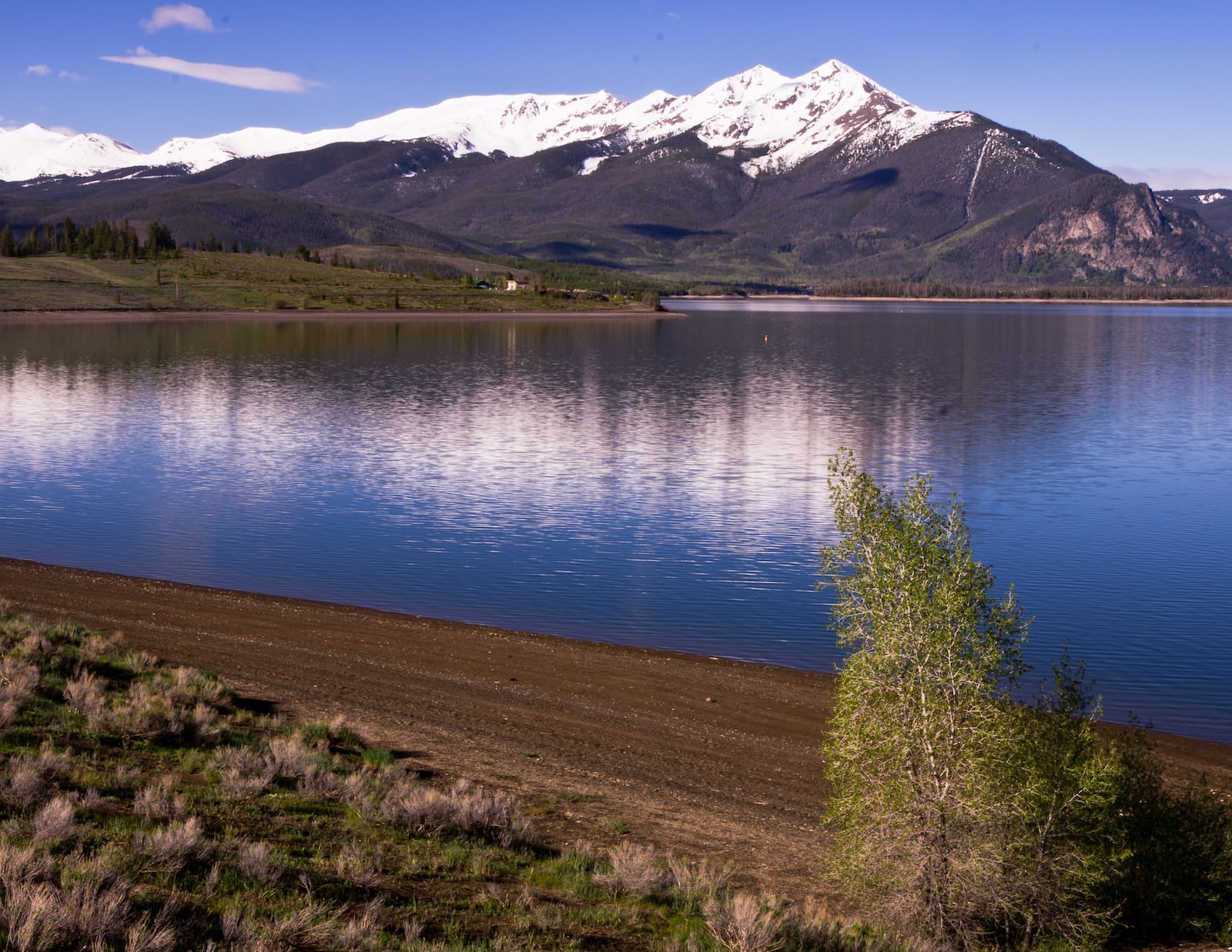 Located just north of town, this sizable and scenic body of water is chock full of excellent fishing opportunities for young children as well as experienced, serious anglers. Home to Brown Trout, Rainbow Trout, Kokanee Salmon, and even Arctic Char, Dillon Reservoir is comprised of 26 miles of shoreline set against one of the prettiest mountain landscapes in Colorado.
This is without a doubt one of Colorado's most popular fishing destinations, but it's large enough that taking a boat out on the lake will give you plenty of opportunities for private fishing. Local regulations apply, such as steering clear of the dam, boat ramps, and bridges.
Lower Cataract Lake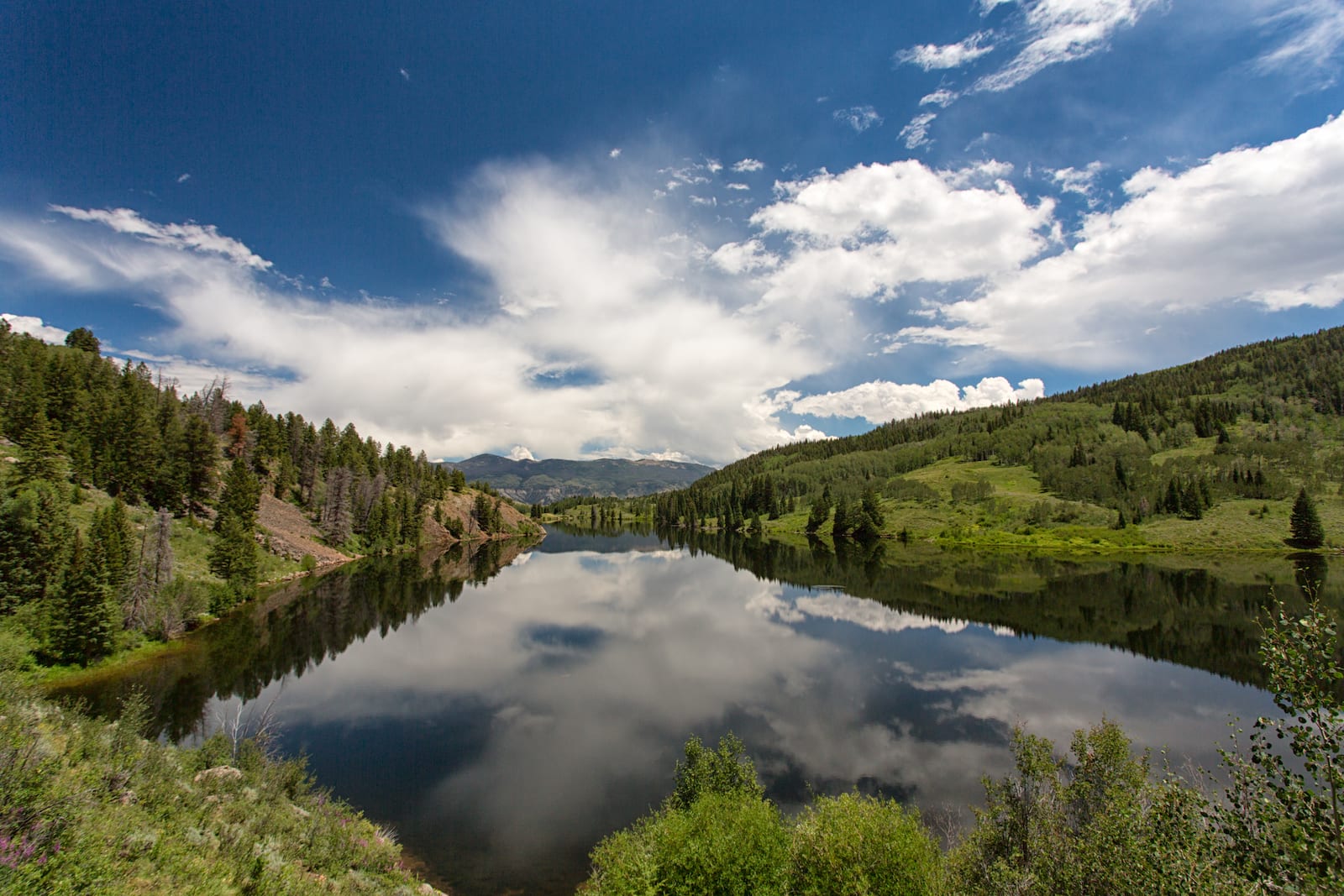 It takes an hour's drive to access the Lower Cataract Lake, but it's locally known as being a gorgeous and rewarding place to fish. Located at the edge of the spectacular Eagles' Nest Wilderness, this pristine alpine lake is a great place to fish for Cutthroat Trout.
For its small size, it includes some helpful amenities like public restrooms and campsites if you're intent on staking out the best fishing spot by staying right at the lake. A take-home limit of four trout daily is currently being enforced at Lower Cataract Lake.
Blue River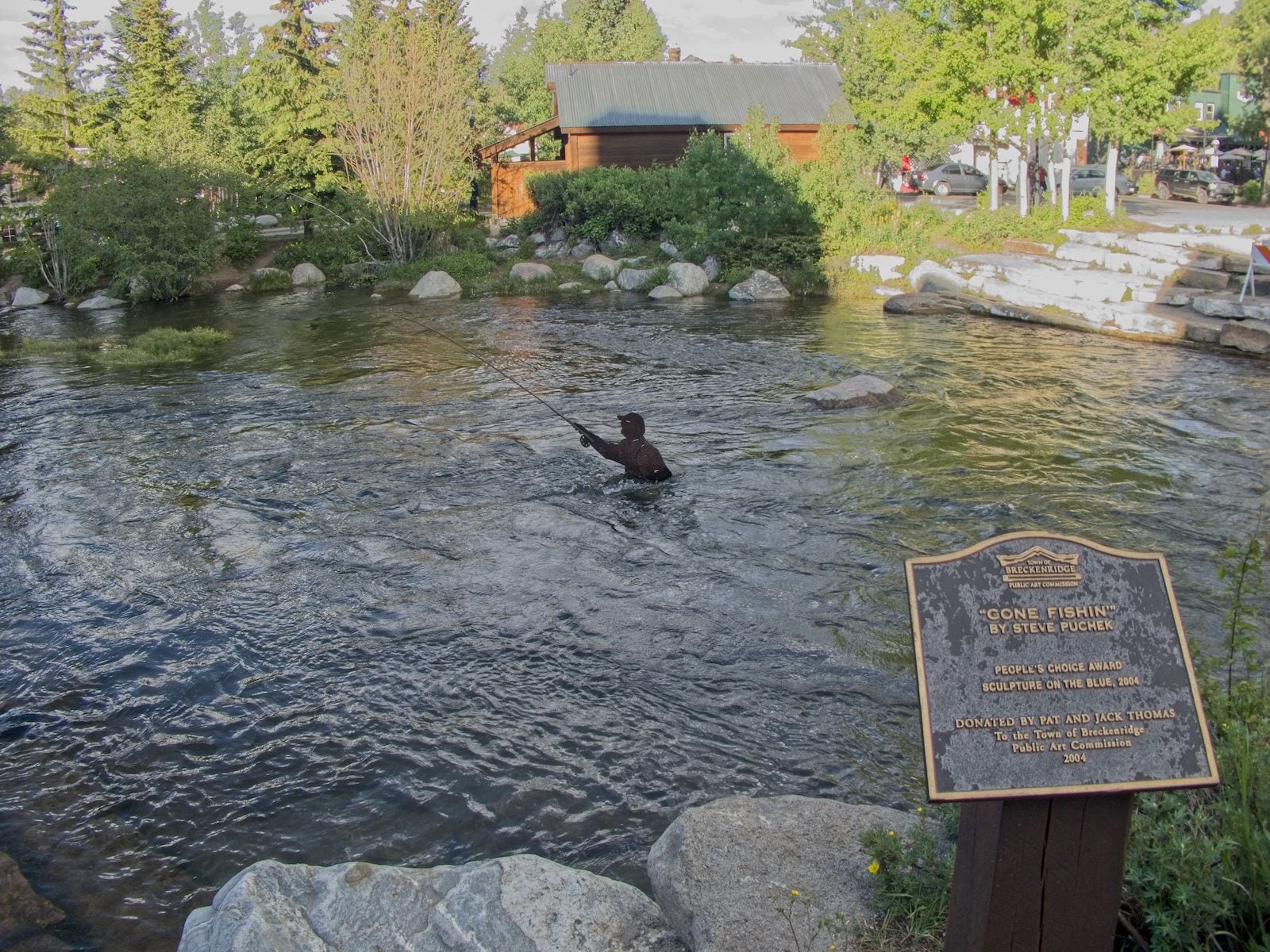 If you're in town looking for one of the best places in Colorado to fish for trout, the good news is that you're already very close to Gold Medal waters. In short, the Gold Medal designation highlights the most prolific and promising rivers, streams, and bodies of water in the state when it comes to trout fishing.
On the Blue River, you'll find Gold Medal waters from north of the Dillon Reservoir's dam extending 34 miles north to the confluence of the Colorado River. In addition to being a stellar place to fish for trout, it's a gorgeous stretch of river that's easy to access.
Williams Fork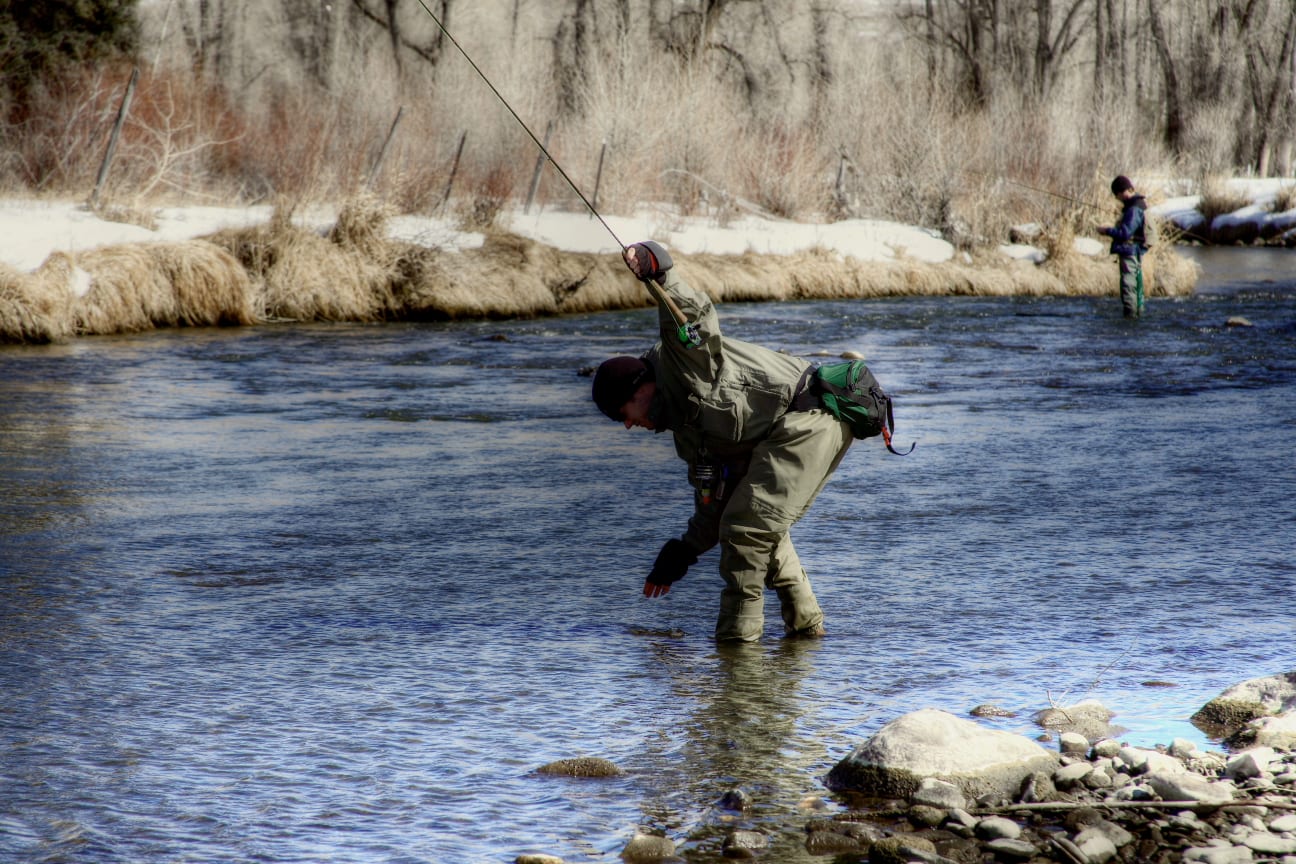 There are much easier rivers to get to from Breckenridge, but the Williams Fork is worth the hassle if you're looking for a challenging fishing experience out in the middle of the beautiful Colorado mountain wilderness. This tributary is said to be especially promising for fly fishing, and includes shallow stretches of water where hungry Trout are known to linger.
The Williams Fork spans from the Colorado River, through a large reservoir of the same name, and winds through the Arapahoe and Roosevelt National Forests before petering out.
Montgomery Reservoir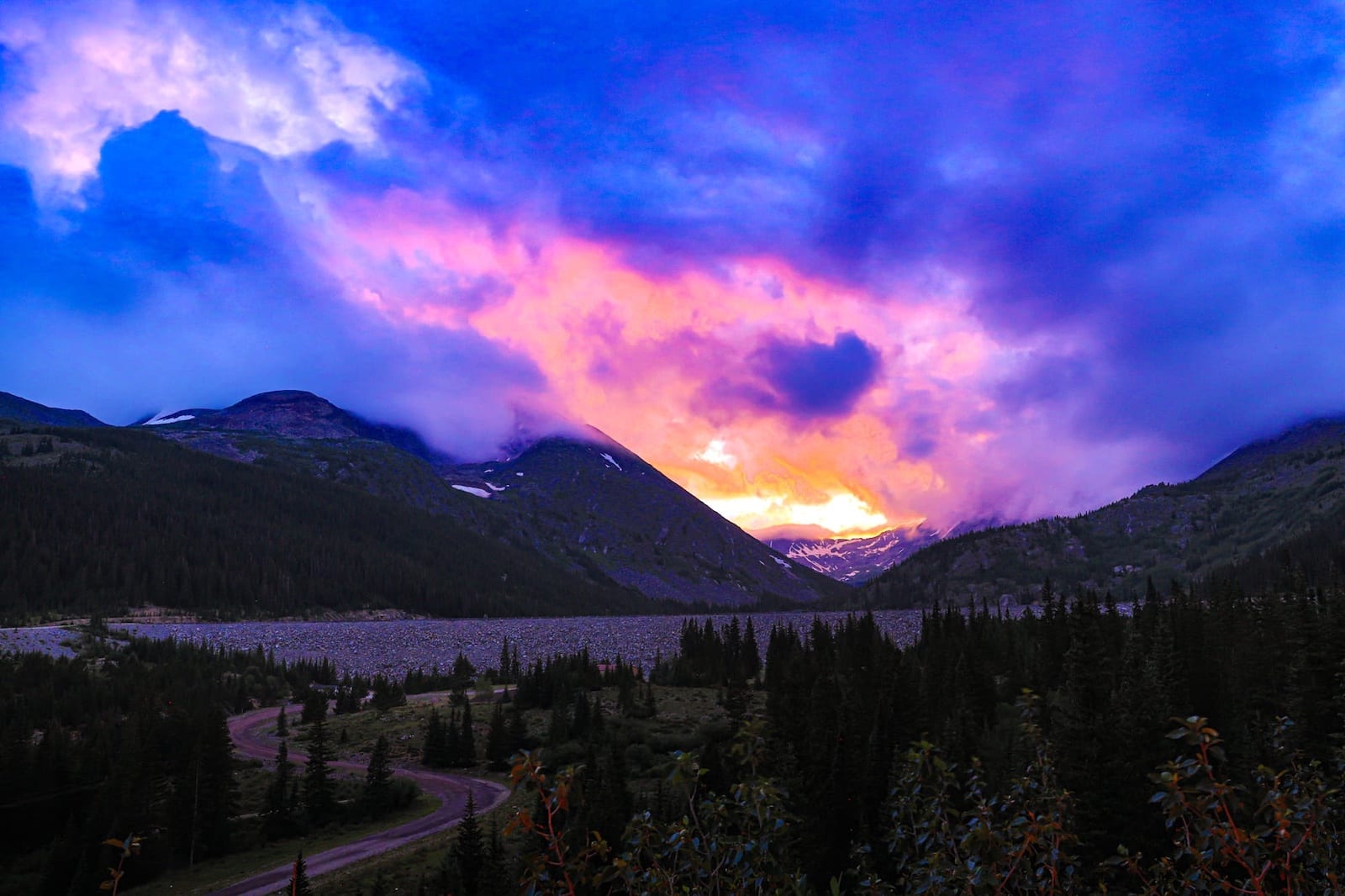 A great option for kids and inexperienced anglers who want to catch their first fish, the Montgomery Reservoir sits between Fairplay and Breckenridge to the east of Highway 9 beneath stunning, snow-capped peaks. While boating is prohibited here, fishing conditions are regularly reported to be excellent by shore.
It's easy on the eyes and perfect for stress-free fishing. In addition, all types of bait are allowed at Montgomery Reservoir so you won't have to fuss wit artificial flies and lures if that's not your preferred method for fishing.
Clinton Gulch Dam Reservoir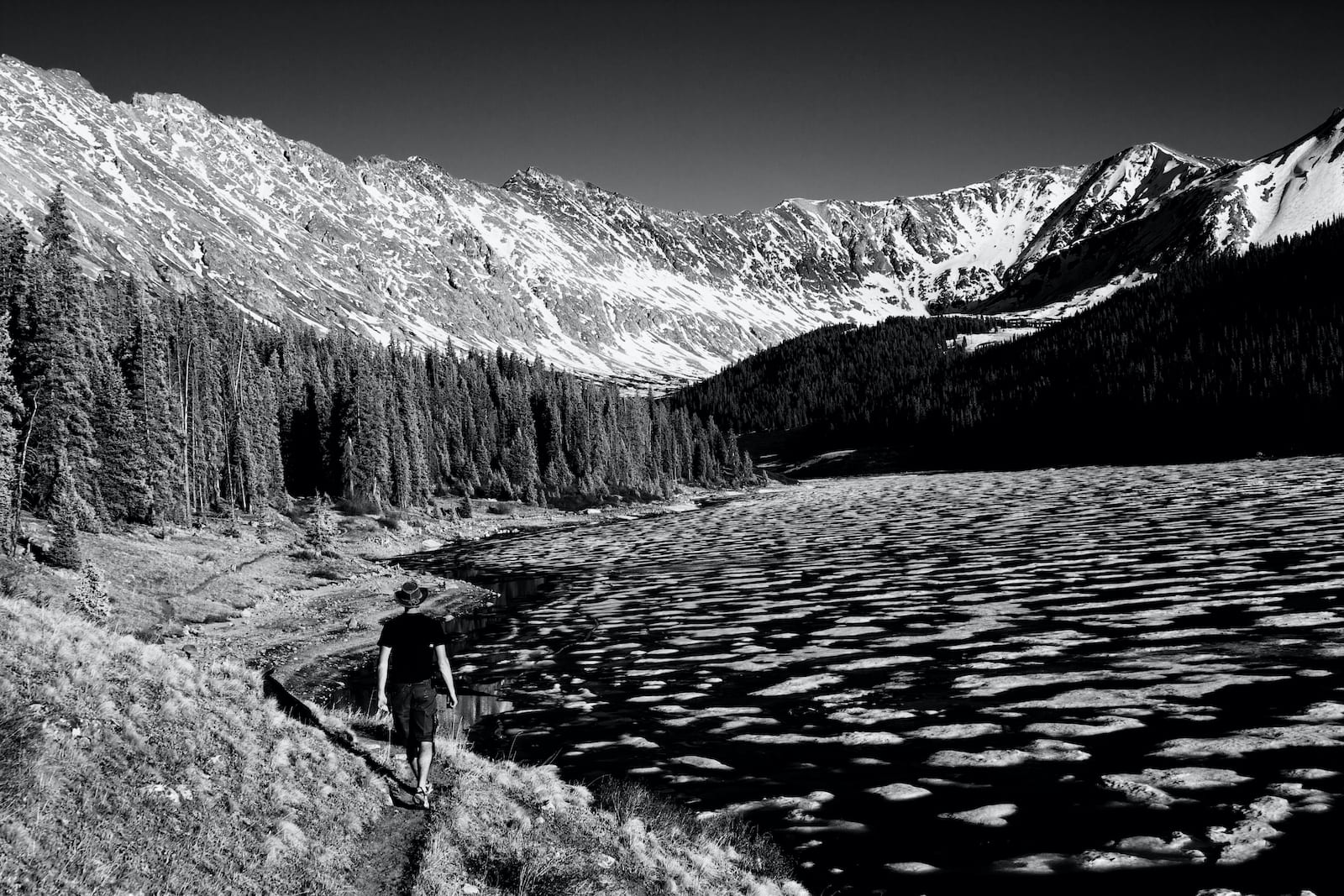 Scenic, uncrowded, and bursting with gorgeous Cutthroat Trout, the Clinton Gulch Dam Reservoir is an excellent, stress-free mountain fishing destination. And at 35 minutes away from town and located right off of Highway 91, it's also quick and east to get to.
Nestled in a spectacular alpine valley that flanks the majestic Tenmile Range, this is a great spot to take in Colorado nature and wildlife while you try your hand at reeling in some stunningly colored native Trout.
Middle Fork South Platte River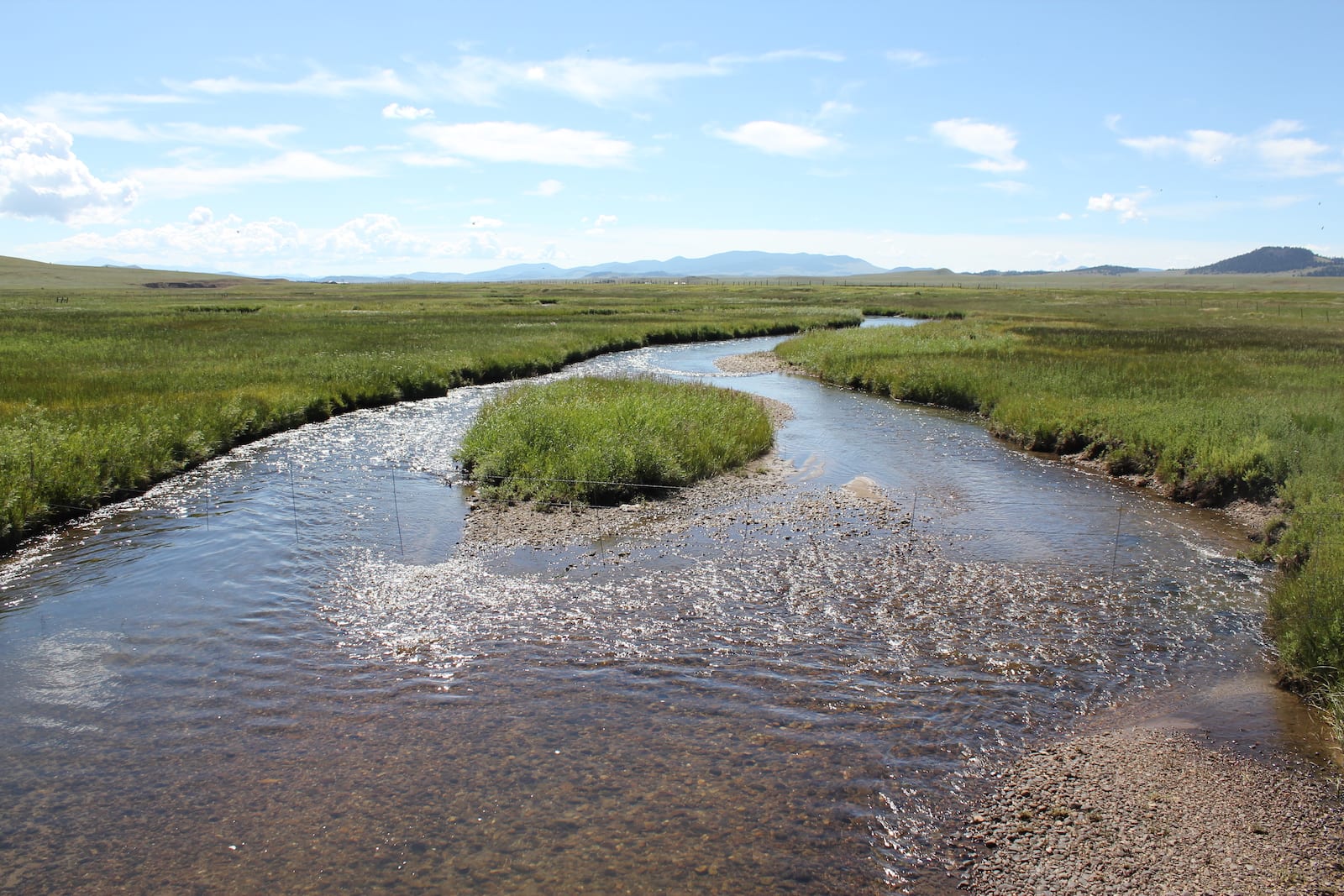 South of Breckenridge, the Middle Fork South Platte River runs from the Montgomery Reservoir down through the flat and expansive South Park region. If you're willing to drive a little more than an hour south of town, you'll have the privilege of fishing on pristine, trout-packed Gold Medal waters.
On this river, the Gold Medal designation extends from the Highway 9 Bridge north of Garo to just west of the Spinney Mountain Reservoir. Anglers from around the world travel to this area in search for thrilling fishing experiences (especially for fly fishing), so if you live in Breckenridge or are passing through and love fishing, consider yourself lucky.
Green Mountain Reservoir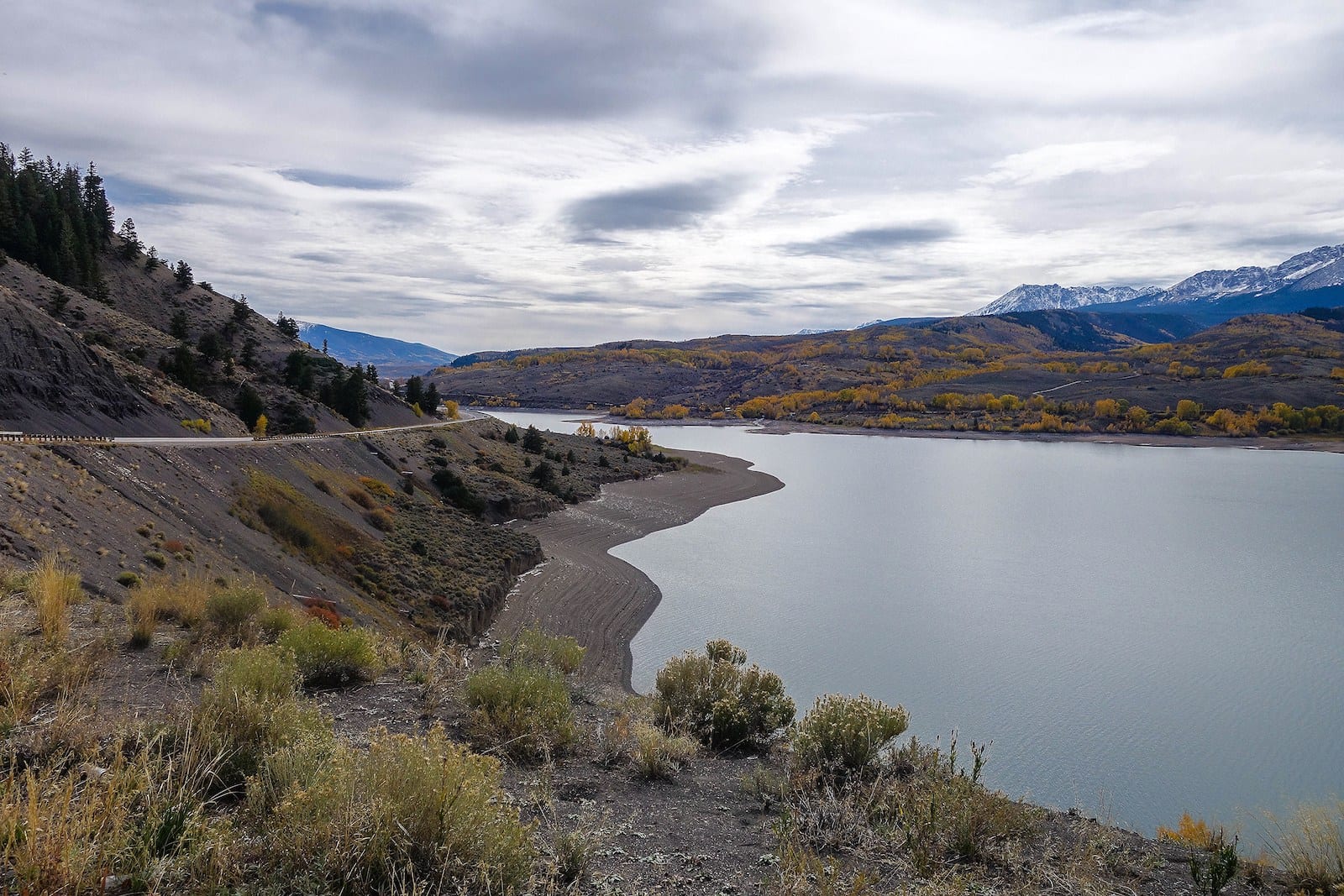 A popular and beloved summer recreation spot, Green Mountain Reservoir's 2,125 acres of surface water contain reliable populations of Lake Trout, Rainbow Trout, Brown Trout, and Kokanee Salmon.
With boating permitted and plenty of places to fish off shore here, this versatile body of water is a solid option for serious and casual anglers alike. And, as a bonus, it's a gorgeous spot that regularly sees wildlife like rams, deer, and waterfowl.
Blue Lakes and Mohawk Lakes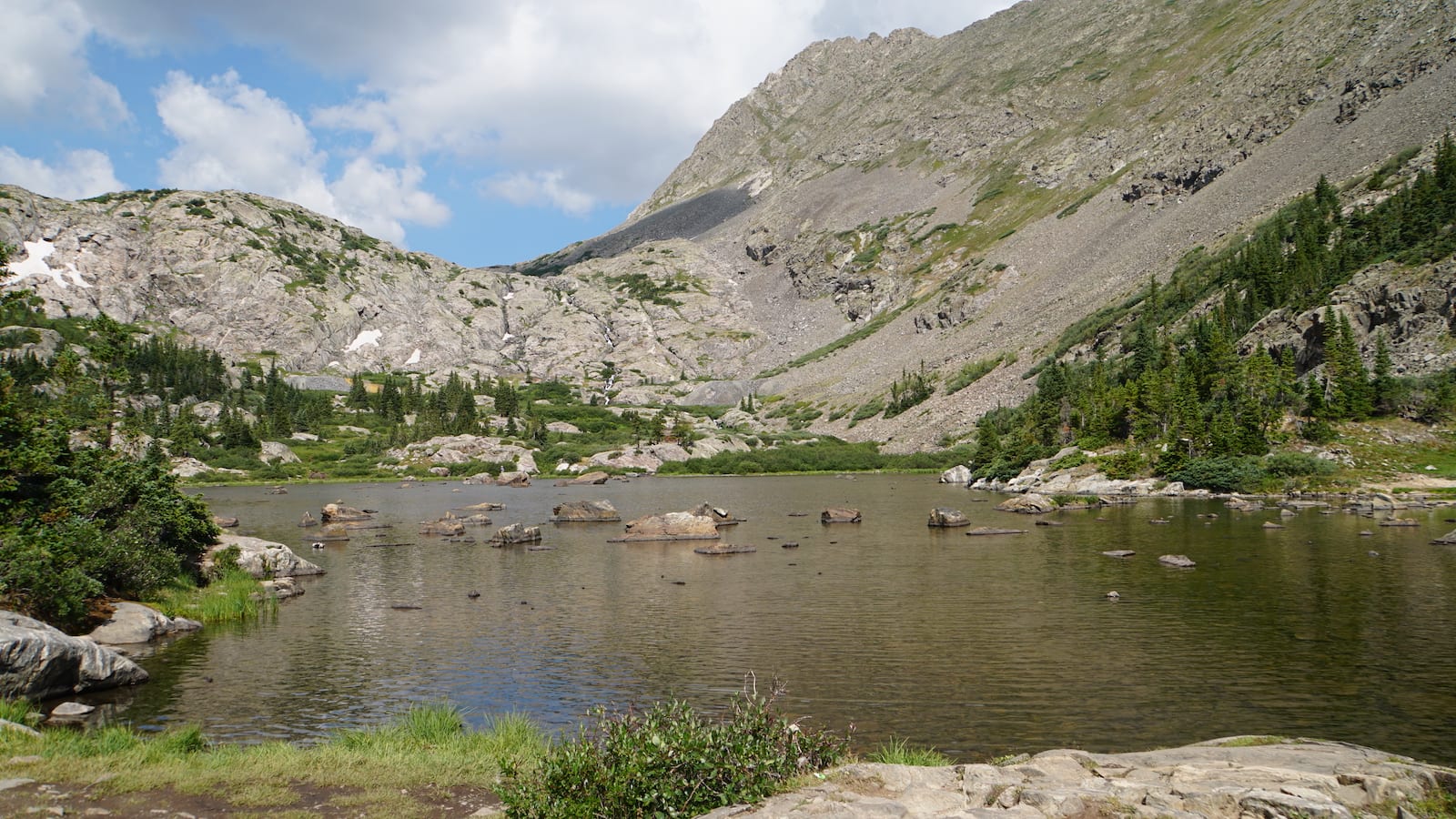 The Blue Lakes are probably what your mind comes up with when you hear the words "astoundingly beautiful alpine lakes." Surrounded by immense, god-like peaks and lush evergreen forests, fishing at these lakes is absolutely an unforgettable experience. Unfortunately, the secret is now out about Blue Lakes due in part because of the popularity of nearby Quandary Peak.
This means that fishing here with firm "Leave No Trace" principals in mind is essential for maintaining the unique beauty and vibrancy of these lakes. If Cutthroat Trout and unreal natural beauty are what you're after, sharing the Blue Lakes with other visitors is well worth it.
But if you have an uncompromising desire to fish in a beautiful place that's also sparsely visited, the Lower and Upper Mohawk Lakes are probably more worthy of you consideration. Located just north of the Blue Lakes, it takes a moderately challenging seven and a half-mile hike to access these pristine lakes.
Spinney Mountain Reservoir

Compared to many of the scenic bodies of water found near Breckenridge, Spinney Mountain Reservoir is definitely not what anyone would consider to be a notably beautiful lake. However, if you're reading this, it's safe to assume fishing is your main priority, and this reservoir is proven to be remarkably excellent in that regard.
The Spinney Mountain Reservoir has earned the Gold Medal designation for containing especially strong trout populations, and it also happens to be sourced from a river that holds the same honor. This means that this body of water is packed of incredible fishing opportunities for serious anglers.
A quick Google search brings up photos of stunned and proud people holding up trophy Trout and Pike catches. But if you plan to fish in this terrific spot, be prepared to follow local regulations, which include strict possession limits and bait restrictions.
Those are some of the top lakes and rivers to fish near Breckenridge, Colorado. Remember to read the local rules and regulations before you gone fishin'.