Located in Park County and the Mosquito Mountain Range, Montgomery Reservoir is a high elevation (10,873 feet) manmade lake that sits in a beautiful alpine setting between Alma, Colorado and Hoosier Pass. It's located only about ten minutes from town.
The Montgomery Reservoir supplies Colorado Springs Utilities with water used for municipal purposes. Primarily, most of the reservoir's water is brought from the western slope of the Great Continental divide via the Hoosier Tunnel.
Montgomery Reservoir History
In 1957, the city of Colorado Springs completed the 1,900 feet long and 113 feet tall Montgomery Dam, creating the 95 acre Montgomery Reservoir. Due to its geographical location, the dam was sealed with an asphalt concrete facing to protect against ice and heavy winds.
Surrounding the Montgomery Reservoir, there are also many abandoned buildings and artifacts, which allow visitors to see the area's mining history firsthand.
Activities at Montgomery Reservoir
Surrounded by some of Colorado's towering 14,000 foot mountains, Montgomery Reservoir visitors can enjoy a number of outdoor activities while taking in the pristine alpine scenery. Access to the reservoir may be difficult for low clearance or 2WD vehicles along the somewhat challenging gravel roads.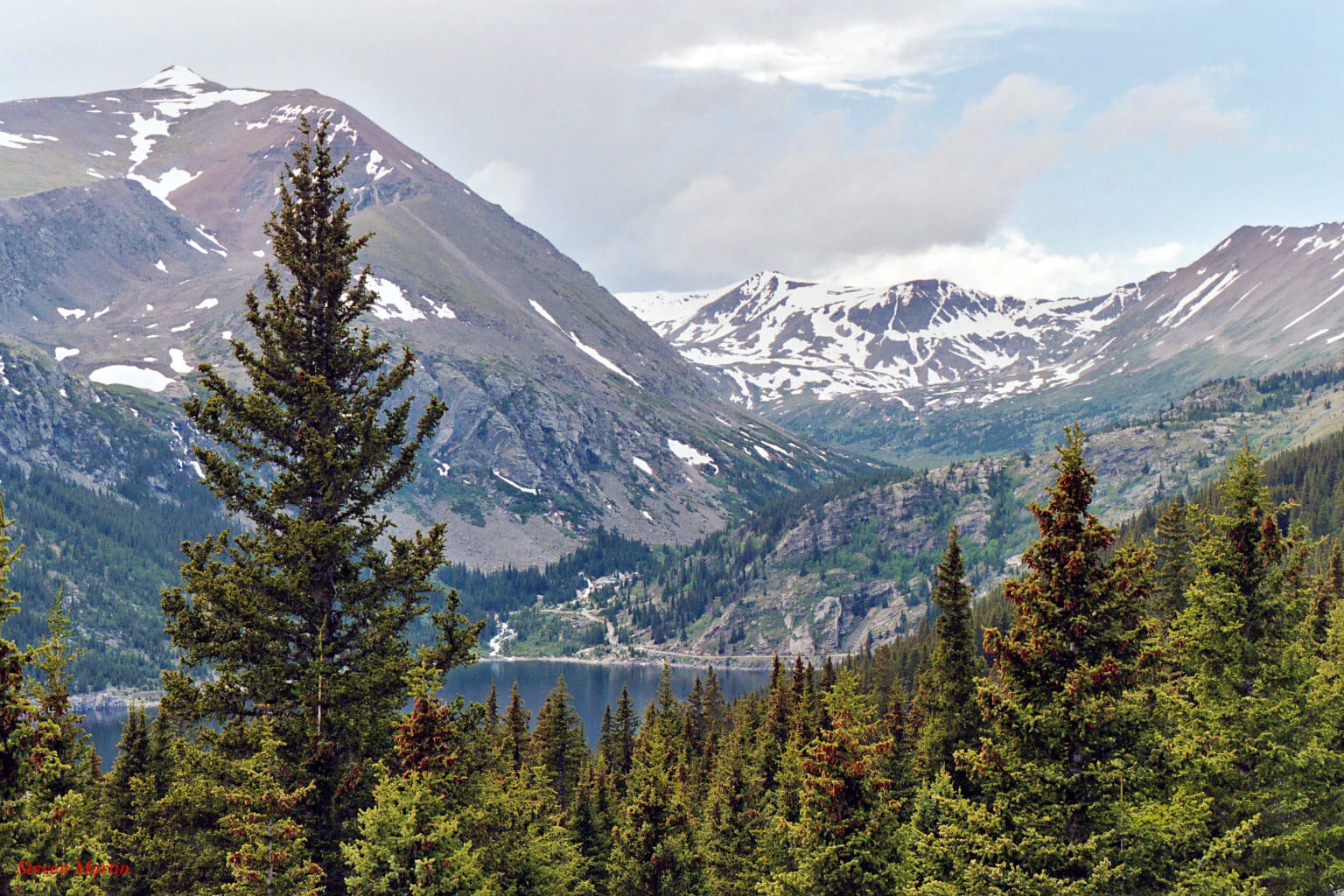 Birding and Wildlife Viewing: With lots of water in high elevation terrain, Montgomery Reservoir offers a unique and diverse ecosystem of birds and wildlife. Visitors will likely spot marmots, chipmunks, and foxes with the chance to see bigger animals such as deer in moose.
On top of that, seagulls and waterfowl are known to frequent the Montgomery Reservoir with the area also being famous for the occasional bald eagle.
Boating: Boating of any kind is prohibited on the Montgomery Reservoir.
Camping: Overnight camping is prohibited at the Montgomery Reservoir. However, there are both dispersed and developed camping areas in the surrounding White River National Forest.
Read about the camping near Alma and South Park.
Fishing: Licensed Colorado anglers often report great fishing conditions in the Montgomery Reservoir. Fishing is permitted from the shore, and the waters are well stocked with a variety of trout species. Bait of all types are permitted and state bagging and possession limits apply.
Hiking: A short hike is required to reach the shores of Montgomery Reservoir from the parking area on the southeast side of the water. From there, hikers may walk along the 4×4 road on the north side of the lake.
On the opposite side of the reservoir, the Wheeler Lake Trail offers the chance to see the historic Magnolia Mill as well as a flowing stream with a number of waterfalls.
Swimming: Swimming, wading, and all other water contact activities are strictly prohibited at the Montgomery Reservoir.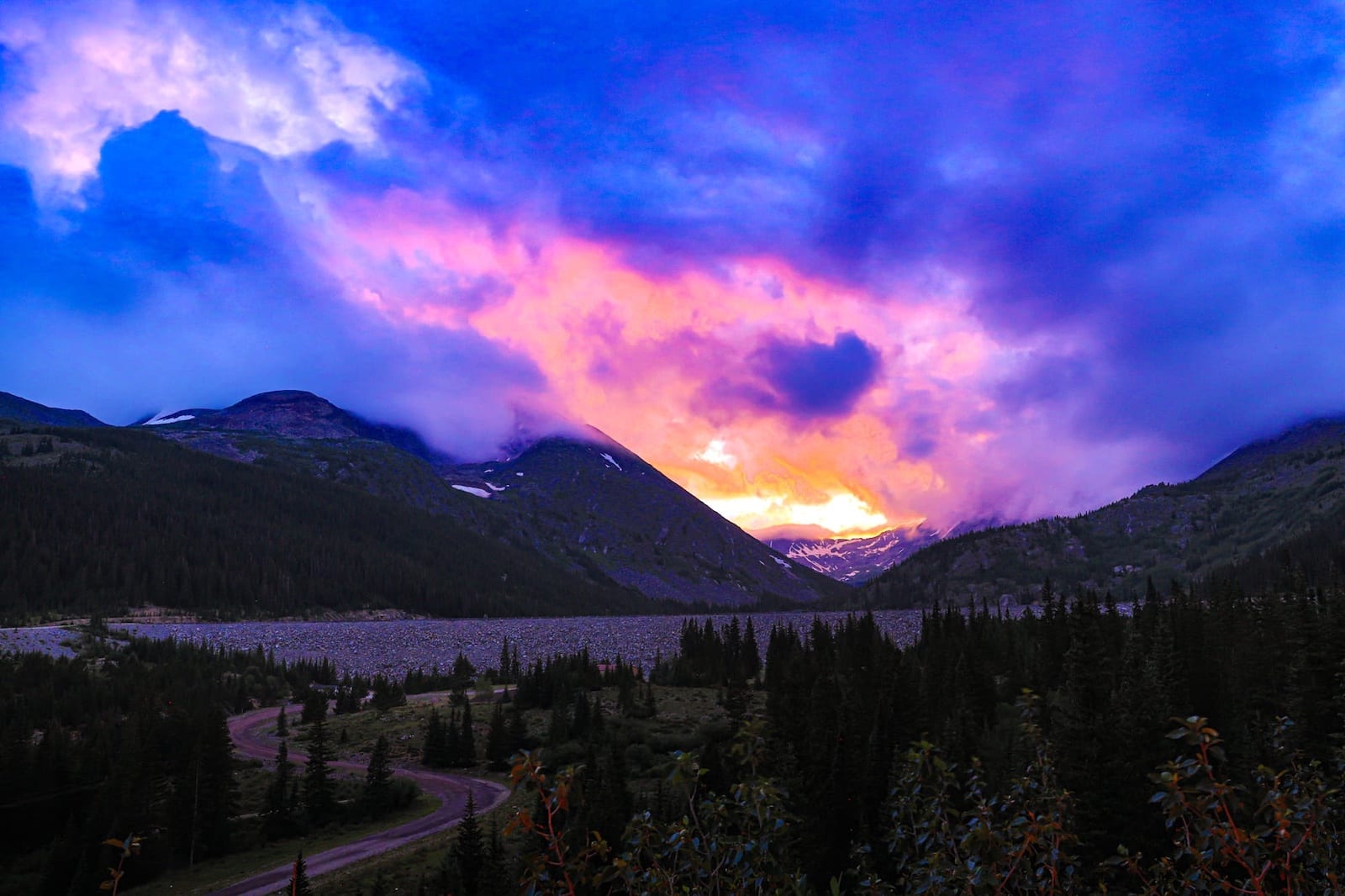 Details
Address: Montgomery Reservoir, Alma, CO 80424
Phone: +1719-337-7576
Season: Year round although roads may be blocked by snow.
Fishing season is from ice melt in the spring to freeze in winter.
Hours: 24/7
Fees: None
Maps: mapcarta.com/23209086
Campgrounds:
Website: Wiki