Sitting at the gate of the majestic Rio Grande National Forest, the small town of South Fork is just minutes away from some of the most exciting, scenic, and trout-filled fishing destinations in the state. One of the most notable and beloved ones, the iconic Rio Grande River, flows right through town.
Scan a map of Colorado, and you'll find wide swaths of land with no streams, rivers, or bodies of water to speak of. South Fork doesn't have this problem, and if you're visiting and love to fish, you're in luck.
The following is a list of excellent places to fish in and around town. You'll find everything here from terrific options for families with young inexperienced anglers to spots that are ideal for the avid fishing enthusiasts looking for a challenge. Let's jump in:
Rio Grande River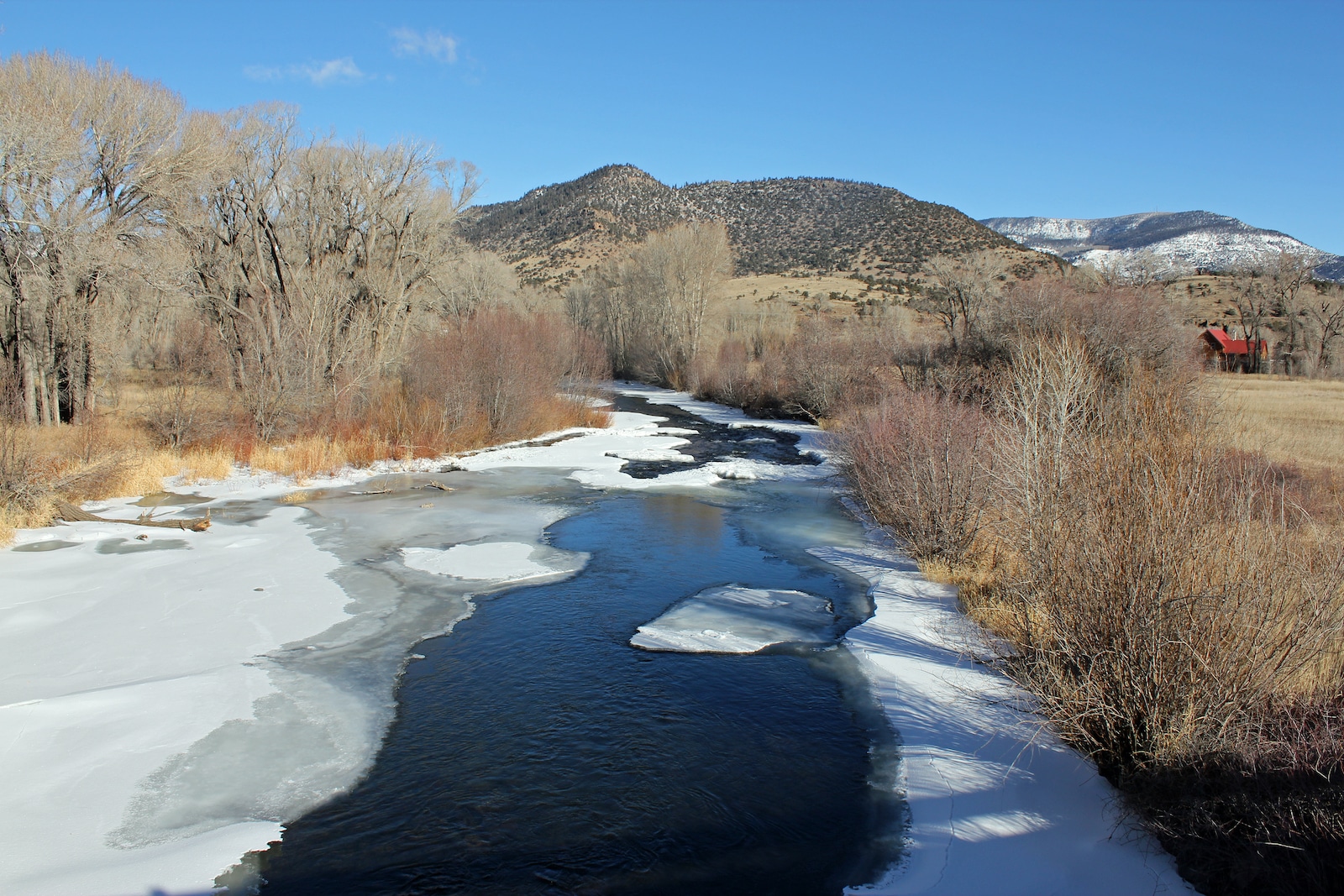 It's not an exaggeration to say that South Fork offers some of the best trout fishing conditions in all of Colorado. If you're skeptical, consider the fact that the 17-mile stretch of the Rio Grande River spanning from South Fork to the Rio Grande Canal diversion structure has earned an elusive Gold Medal waters designation from the Colorado Parks and Wildlife Commission.
Out of all the streams, rivers, and bodies of water in Colorado, only the ones that produce 60 pounds of trout that are at least 14 inches or larger per acre have earned this special classification. This means you won't have to stray far from town to find incredible fishing conditions, and there are plenty of nearby spots where you'll be able to access the river.
To preserve this area's remarkable trout population, there are strict limits on bait and requirements for taking home fish. Do your homework before fishing here.
Continental Reservoir
Located an hour and 15 minutes west of South Fork, the Continental Reservoir is a favorite local fishing spot. You'll find Brook, Cutthroat, and Rainbow Trout in this sizable, serene reservoir, which is typically uncrowded but big enough to have a nice spot to yourself even when it is.
The reservoir allows boating at wake-less speeds, and ice fishing when conditions permit. Though there's no camping allowed at the reservoir, there are plenty of great places nearby to pitch your tent if you're set on staying overnight and being the first one out on the water.
Beaver Creek Reservoir
Set in an area so gorgeous you won't mind not catching anything, the Beaver Creek Reservoir sits just 15 minutes south of town and is a great place to introduce young children to fishing. However, this spot is a reputable haven for trout, so you most likely won't have an issue catching something here.
Non-motorized boats and motorized craft that won't create large wakes are allowed here, and it's a great spot for ice fishing in the winter. A place this beautiful and brimming with fish gets crowded on summer weekends, but if you show up on a weekday you'll probably be able to find a nice spot to yourself.
Shaw Lake and Big Meadows Reservoir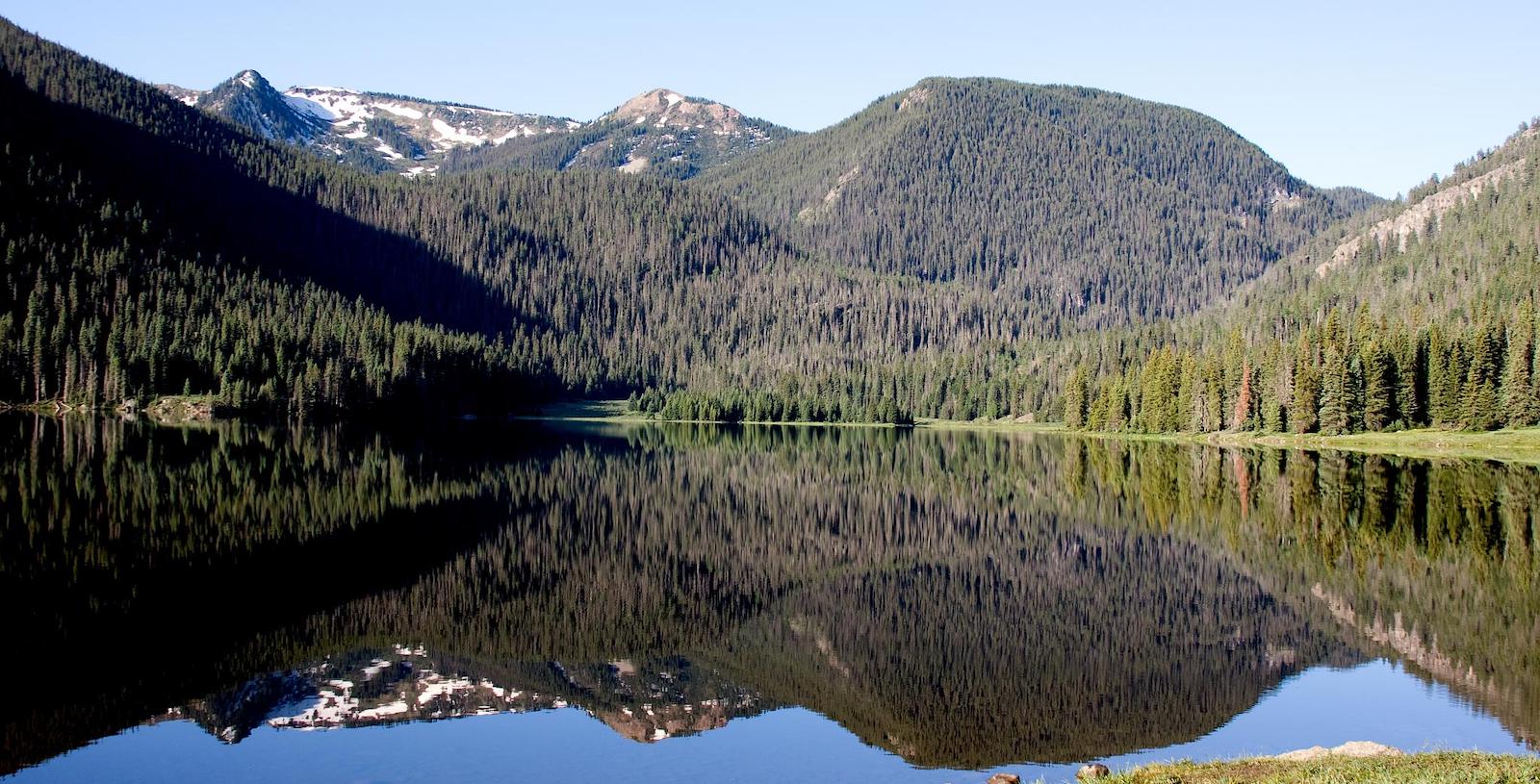 Shaw Lake is perfect for the relaxing alpine fishing. Between its tranquil setting, reliable offering of Brown and Brook Trout, and proximity to South Fork (it's just 30 minutes away), this is a great spot for serious anglers and families with young kids alike. Another reason to go is that just down the road you'll find an even bigger body of water that's just as scenic: the Big Meadows Reservoir.
It's known for Rainbow Trout, Brook Trout, Brown Trout, Kokanee Salmon, is open year round, and allows boating. This is a two-for-one fishing opportunity you won't want to miss.
Million Reservoir
The only rules for fishing at this scenic reservoir located close to town is that you'll need a fishing license and that you're not allowed to make obvious Grandpa jokes based off this place's name, like "I hope to catch a Million fish today," or "Jeez, Bill, at this rate it'll take you a Million years to catch something." Come on, guys, haven't we all heard dumb jokes like these a Million times?
But in all seriousness, this is a terrific, convenient fishing spot that will be perfect for inexperienced anglers trying to catch their first fish. It's regularly stocked with hungry trout and is a great place to view wildlife.
Santa Maria Reservoir
This scenic 535-acre alpine reservoir sits just over an hour west of town has a fishing club associated with its name and is described as a "magical spot" in reviews. There are excellent places to fish that are much closer to town, but this is a solid option for those wanting to venture further in to the mountains and away from crowds.
Other lakes and reservoirs in the area to explore

There are loads of other promising fishing spots in the area; so many that they aren't always recognized on a map. This part of Colorado is a place where you can hop in your car and search for places to cast your line out.
The chains of reservoirs and lakes west of the town of Creede that we haven't already mentioned here are a good bet. They include the Hermit Lakes/Reservoirs, Castle Rock Lakes/Reservoirs, Road Canyon Reservoirs, and other bodies of water.