You might not realize it without looking at a map, but Fort Collins is surrounded by lakes and reservoirs. One of the state's most scenic and fish-filled rivers also happens to run through the heart of town. This is good news for locals who want to fish without going very far.
In fact, it's completely possible to fish in town on your lunch break or between classes if you're a student at CSU. With so many options available, which ones do you choose? The following is a list of recommendations for fishing in and around Fort Collins.
Here are among the best places to fish near Fort Collins, CO, in no particular order:
Sheldon Lake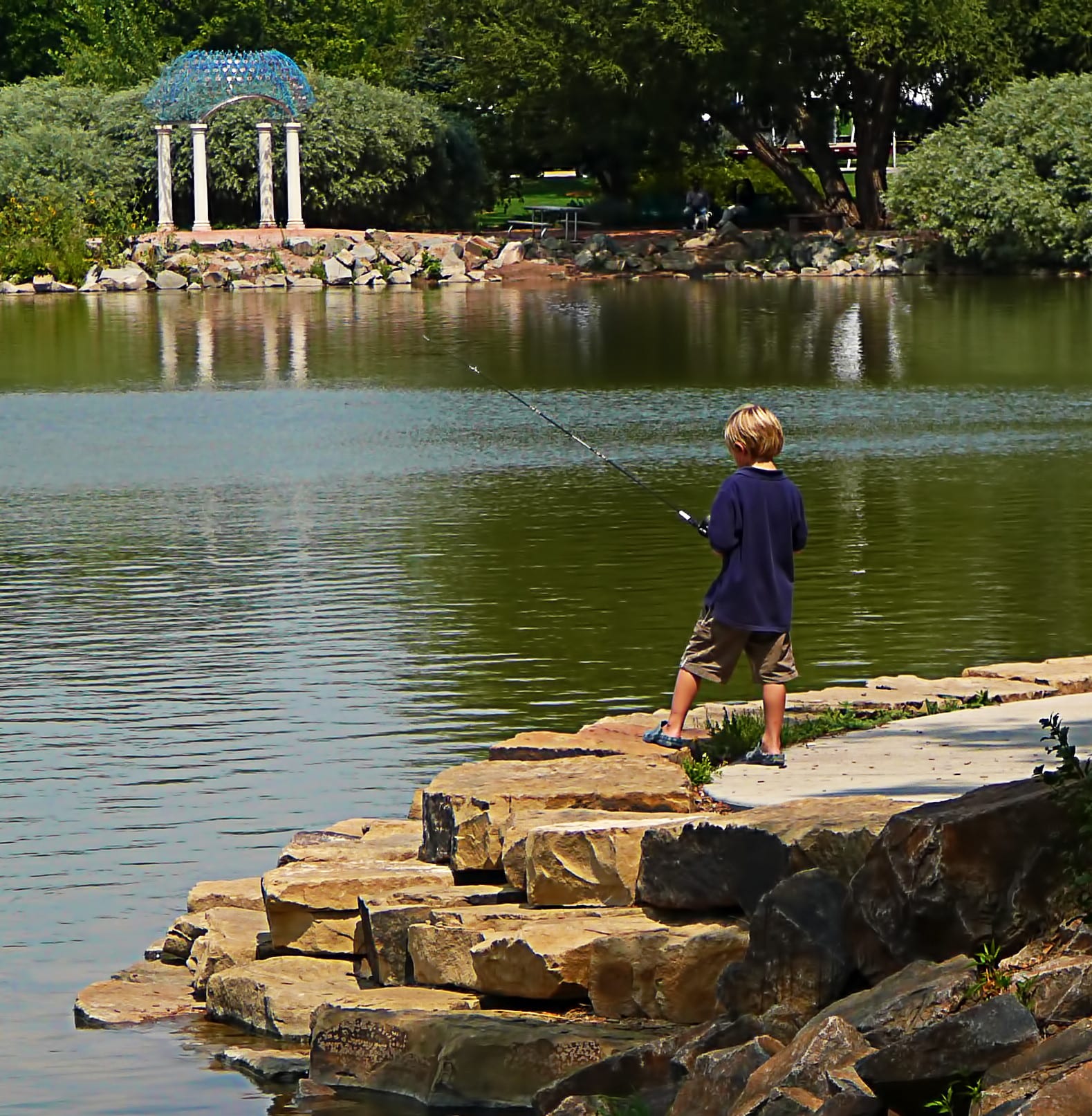 This spot isn't quiet, secluded, or remarkably scenic. It is, however, a solid place to fish in the heart of Fort Collins. According to the Rocky Mountain Collegian, bass, trout, and catfish can be found in the modestly sized urban lake set in Fort Collins City Park. It's also under a minute's walk away from a strip mall with a pet supply store and computer repair shop in case you wanted to run a couple of errands between casts.
Horsetooth Reservoir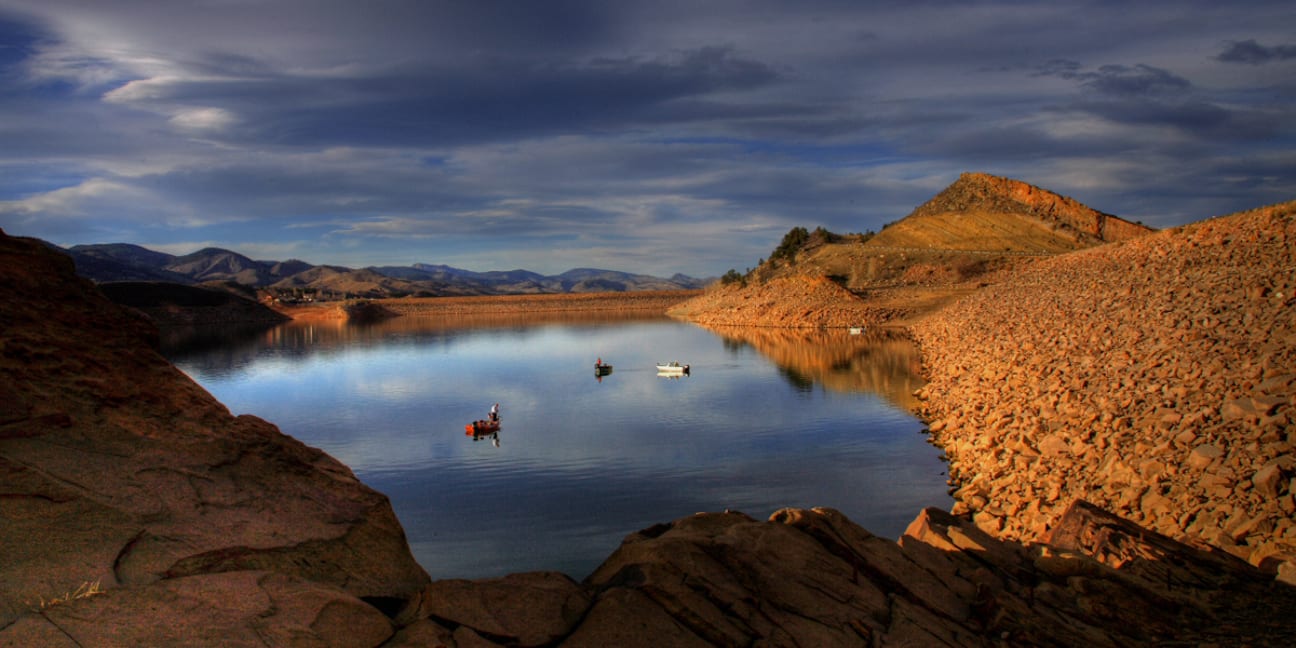 Between its impressive size and scenic backdrop, Horsetooth Reservoir is a gift for Fort Collins residents whether they're fond of fishing or just like hiking. Shore and boat fishing are options here, and the reservoir offers trout, smallmouth bass, and walleye. During the weekends, everyone wants a piece of this rewarding body of water, so make sure to show up early to claim your spot.
Boyd Lake State Park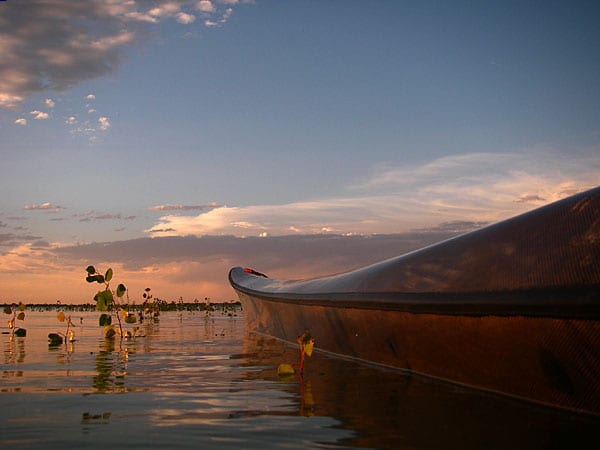 In addition to fishing, Boyd Lake offers all sorts of outdoor recreational opportunities, including camping, boating, swimming, and hunting. This lake and surrounding state park press up against residential neighborhoods, making the area easy to access from Fort Collins, but also not a particularly striking spot by Colorado standards. Even so, with walleye, white bass, catfish, and trout to wrangle, it's a solid spot in Loveland to bring the family and relax.
Watson Lake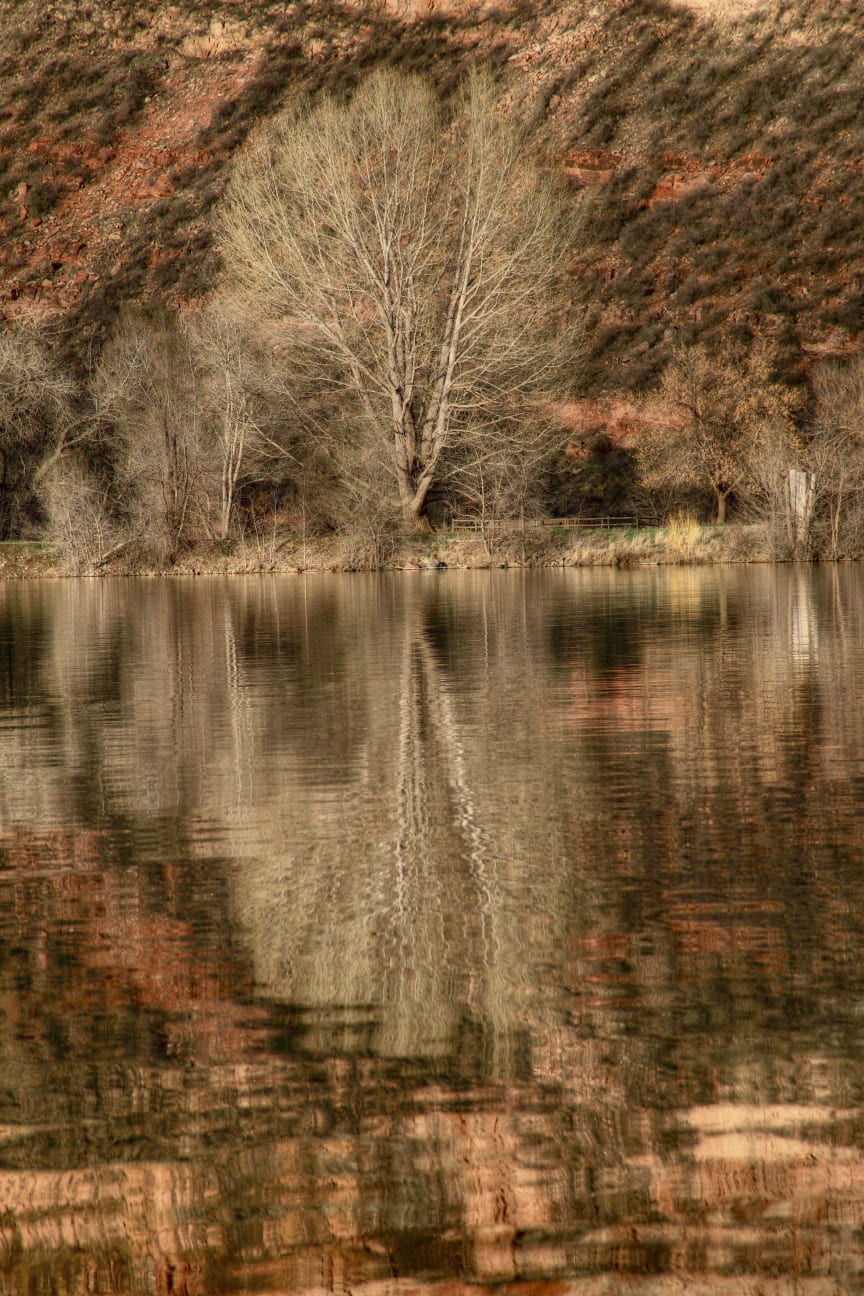 This is a nice option if you're looking to stay close to town but also get a more secluded, scenic experience that lakes closer to Fort Collins can't give you. Flanking the Cache la Poudre River, Watson Lake is about 20 minutes northwest of town. While this is reportedly an excellent spot for fishing, it's even better for watching birds like Golden Eagles, White-throated Swifts, and Canyon Wrens.
Douglas Reservoir
This 565-acre reservoir is stocked to the gills with a variety of cold and warm water species, including Sauger, Rainbow Trout, Wiper, and Smallmouth Bass. When conditions allow, ice fishing is permitted. With a flat and mostly treeless terrain, Douglas Reservoir isn't the state's prettiest body of water, but it is an excellent fishing spot that's a quick 20-minute drive north of town.
Poudre Ponds
At Poudre Ponds, bass and rainbow trout are rumored to be plentiful and easy to catch. Located in Greeley 40 minutes southeast of Fort Collins, it's a great spot to bring kids and inexperienced anglers. This is an easily accessible area with a trail that offers multiple ponds to fish as well as the Cache la Poudre River.
Riverbend Ponds Natural Area
As one of Fort Collins' favorite places to fish, hike, and birdwatch, the Riverbend Ponds Natural Area is a phenomenal place to get out and enjoy nature without leaving town. The area's numerous offerings of small ponds are consistently stocked with warm water fish like largemouth bass, crappie, and channel catfish. With accessible waters and flat, easily manageable hiking trails, this is a prime spot for families and stress-free fishing.
Cache la Poudre River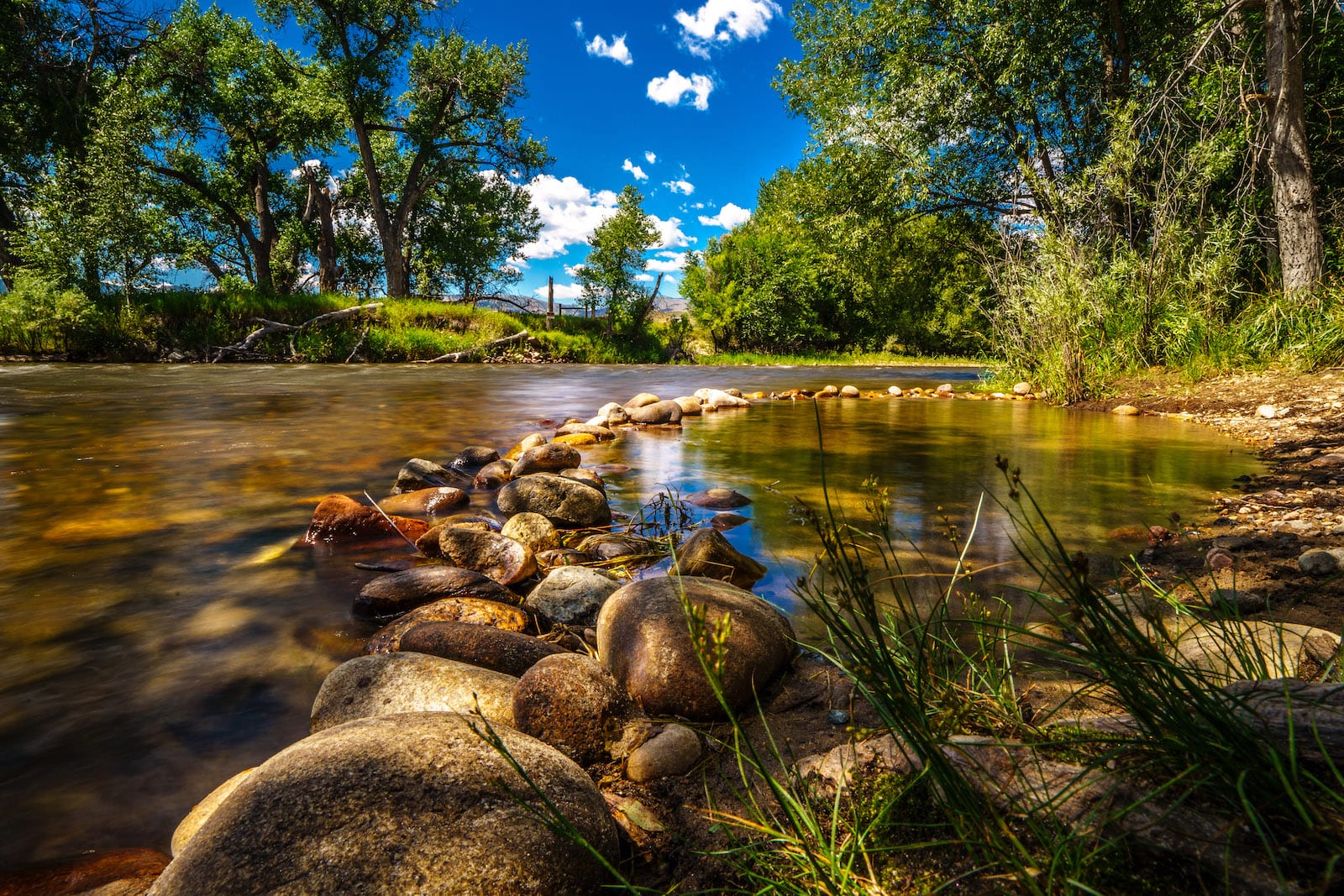 If you consider yourself a serious fisherperson, make sure to visit this spot if you can only manage to spend time at only one on this list. Why? For starters, the Cache la Poudre River is the only river in the state to have earned a Wild and Scenic River designation from the US National Park Service. Two of its sections have also been officially called Wild Trout Waters by the Colorado Division of Wildlife.
dTo boot, it's also stunningly beautiful and offers enough space to fish by yourself in even during times when anglers are likely to frequent the river the most. There are plenty of places in Fort Collins where you can fish this majestic river, but it gets far prettier and more promising once you leave town and enter the mountains. The Poudre Canyon is about an hour's drive from town and offers stellar fishing opportunities in one of the state's prettiest destinations.
Carter Lake Reservoir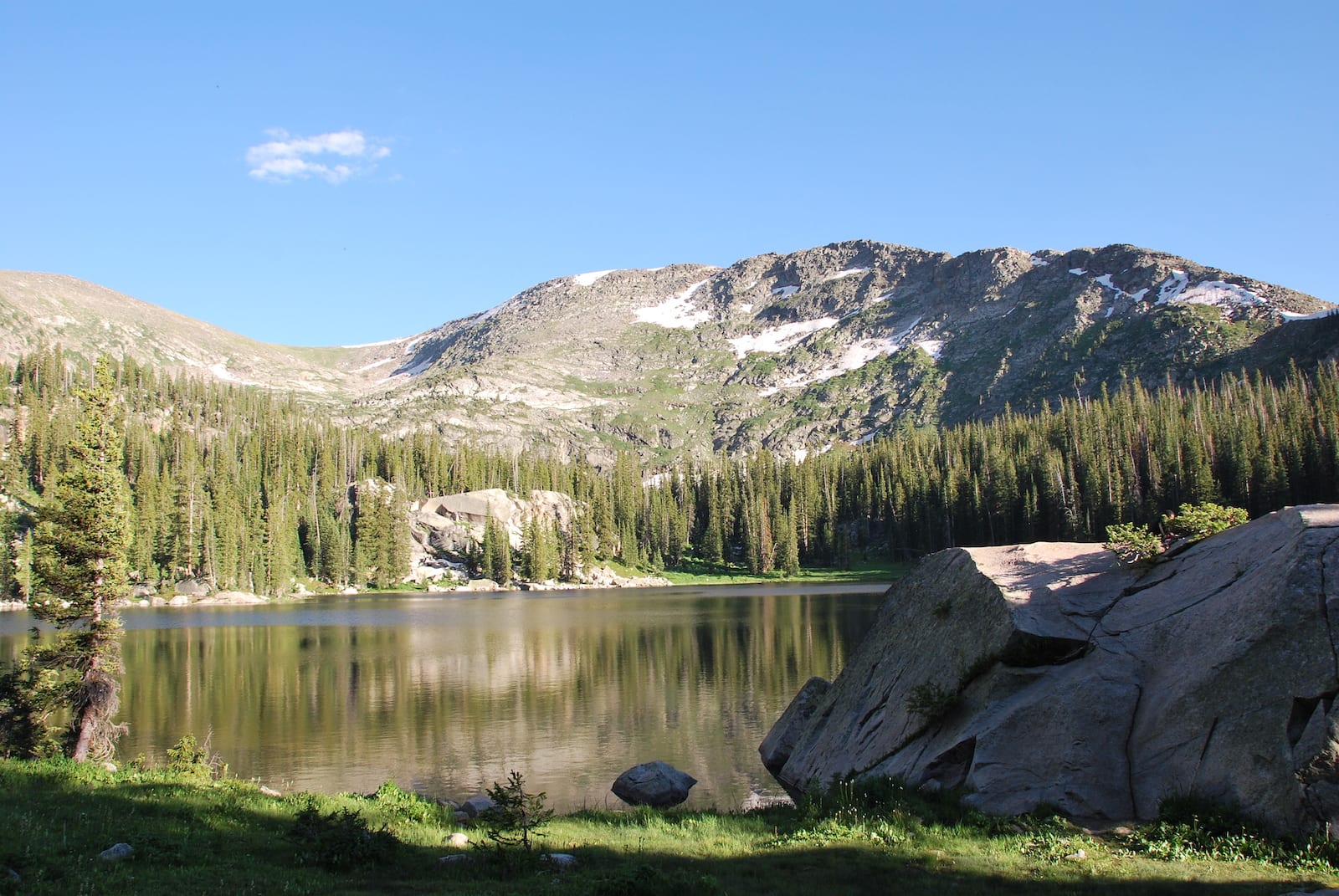 From Rainbows to Black Crappie, Carter Lake Reservoir is regularly stocked with rewarding, catchable fish. Located southwest of town, this sizable body of water is home to a marina, and is a great option if you're looking to rent a boat to boost your chances of catching the reservoir's biggest fish.
There are also numerous campsites and an RV park to choose from, which is ideal for weekend trips that involve early mornings. And at a manageable 45-minute drive, it's easy and quick to get to from Fort Collins.
Seaman Reservoir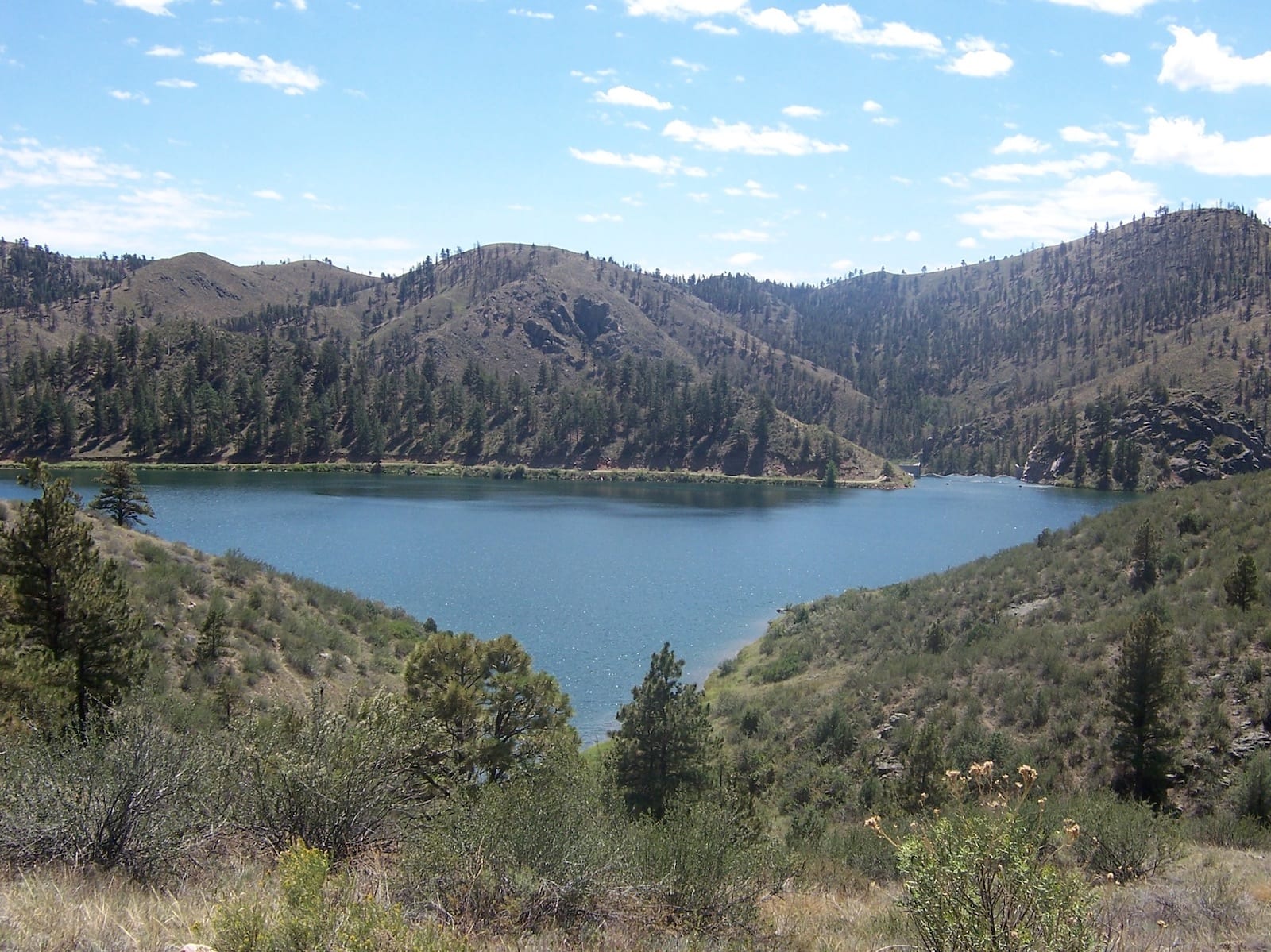 Known for its impressively sized perch, Seaman Reservoir is a secluded body of water 30 minutes northwest of town. In 2007, the state record for yellow perch was caught here, but there are plenty of other species to be found in these waters as well. In addition to fishing, visitors also flock to this spot to swim, boat, and cliff-jump. Ice fishing is permitted during the winter months, and a fee is required to access the reservoir year-round.
Red Feather Lakes
At just under an hour's drive from Fort Collins, the Red Feather Lakes area is a gorgeous fishing spot that can be accessed for conventional and ice fishing. However, out of the 30 lakes in the area, only six offer public fishing. These include the Creedmore, Dowdy, Parvin, West, Bellaire, and Lost Lakes.
If you're fond of trout, this area has you covered with Brook, Brown, Rainbow, Cut Bow, Native Cutthroat, and Splake. The rare Tiger Muskellunge can also be caught here on occasion. Between this area's beautiful setting, impressive offering of fish, and numerous places to camp, it's a great day trip or weekend getaway option.
Have fun on your fishing trip near Fort Collins. Remember adults 16+ will need a valid Colorado fishing license in order to fish these waters.