Located approximately 15 miles from the City of Fort Collins, Seaman Reservoir is tucked into the scenic Poudre Canyon in Bellvue, Colorado. Accessible from Gateway Natural Area, the reservoir is a hidden gem in Northern Colorado.
The Seaman Reservoir falls within the footprint of Fort Collins' Gateway Natural Area, although it's managed by the City of Greeley. When accessing Seaman, visitors will need to park in the Gateway Natural Area parking lot and hike approximately one mile to the reservoir.
Activities
While the most popular activity at Seaman is fishing, many individuals enjoy the hiking routes leading the reservoir.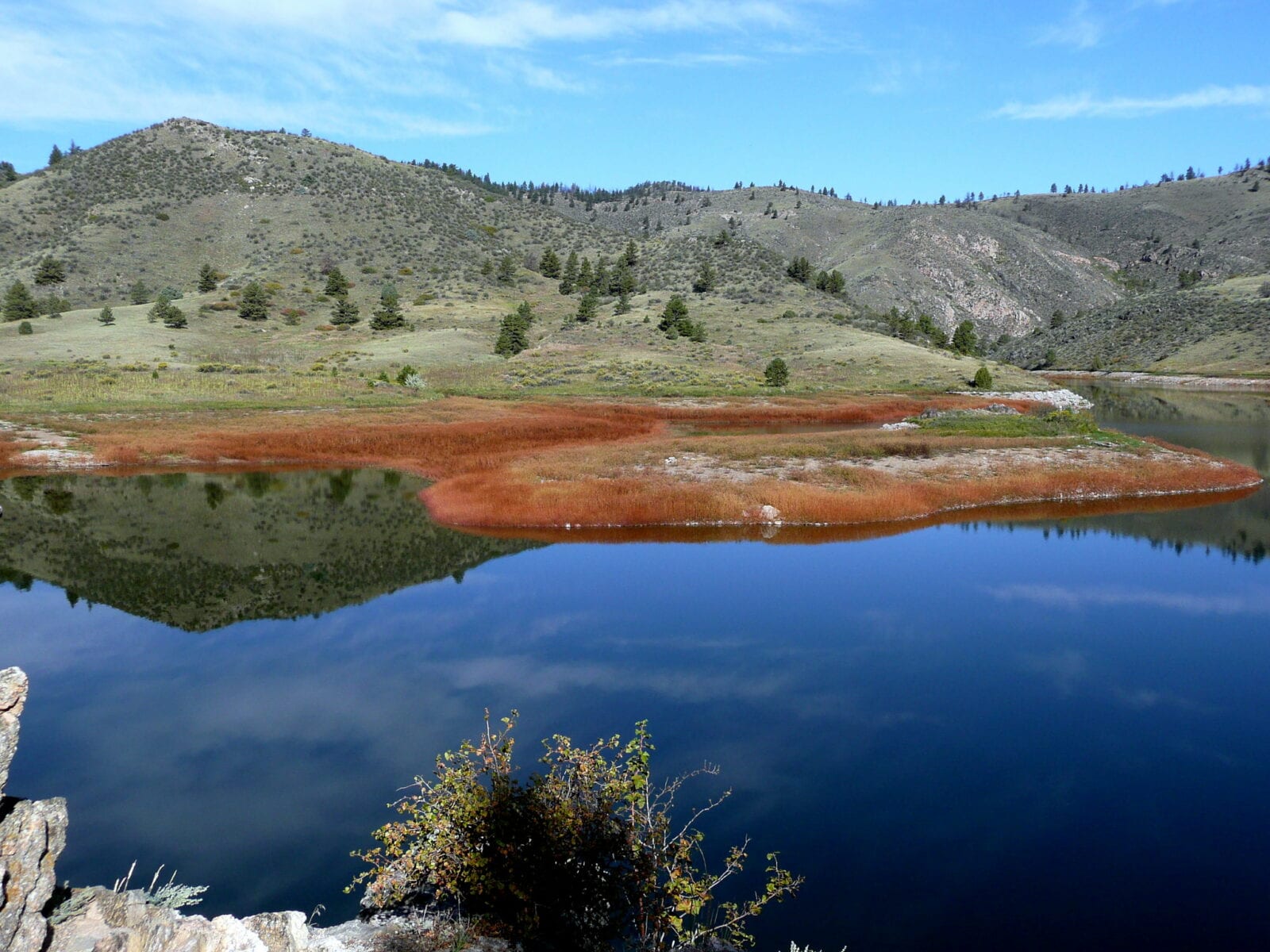 Fishing
Seaman Reservoir is located along the north fork of the Cache la Poudre River. Anglers of all experience levels can fish for brown trout, rainbow trout, and yellow perch, among other species. Just be mindful that whatever rods and tackle you bring, you will need to hike in via the one-mile trail.
Hiking Trail
A one-mile-long, family-friendly trail circles Seaman Reservoir. Dogs are permitted on the trail but are not allowed in the reservoir itself. Three additional hiking trails can be found at the Gateway Natural Area, all connecting back to the Seaman Reservoir trail and letting out at the parking lot.
Note: While both cliff-jumping and swimming are prohibited, you may see people doing so at Seaman Reservoir. If you decide to participate, please be aware of the dangers and fines that can potentially come with it.
Directions
Address: 5216 West Highway 14, Bellvue, CO 80512
Phone: 970-416-2815
Season: Year-Round | Dawn – Dusk
Admission: Parking fee
Pets: Dogs permitted | Trail only
Prohibited: Swimming & cliff-jumping
Website:fcgov.com…