Loveland is a fairly large town with several blocks of shops and restaurants. It's located fifty miles north of Denver, just before Fort Collins on I-25. Each February, the city of Loveland re-mails hundreds of thousands of valentines all over the U.S as part of their annual festival.
The "Sweetheart City" is the largest municipality in Larimer County. It's currently known for its high-tech industries, vibrant city life, and thriving local community. But before Loveland transformed into the modern tech center that it is now, it used to be an agricultural haven.
History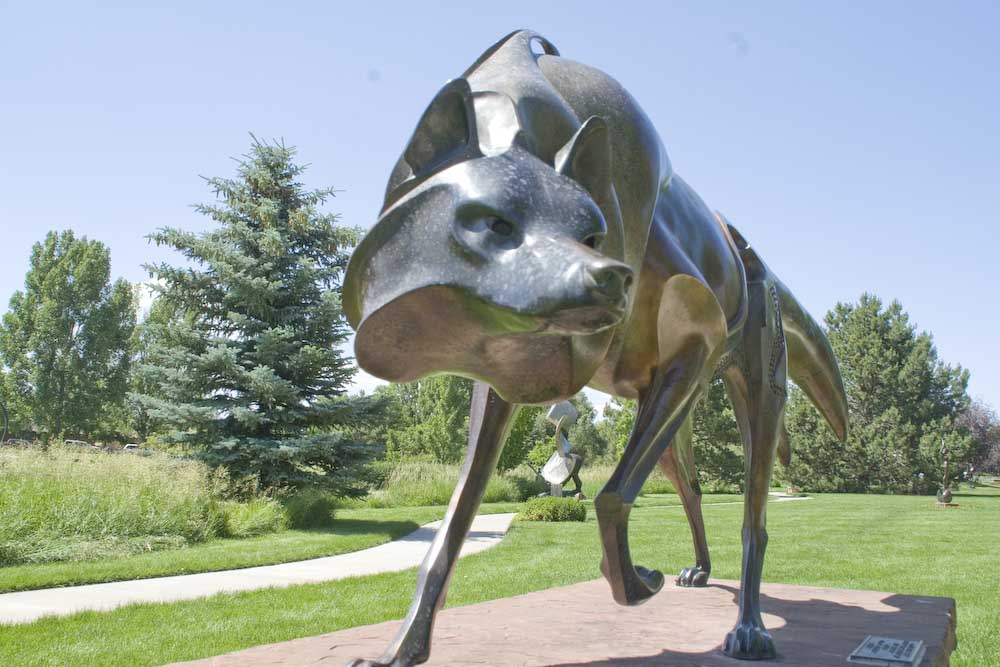 Mariano Medina was the first settler in Loveland, which was then called Namaqua. By 1867, flour mills become the core of the town's economy. Loveland's population started to rise because it's connected to the Colorado Central Railroad, and many people were passing through town.
Loveland used to be "the most complete reservoir system in Colorado." During the early years of the town, agriculture was the primary source of income for the locals. Their most popular products were cherries and sugar beets.
By the 1920s, the Spring Glade Orchard has become the largest cherry orchard along the Mississippi River. The town was producing more than $1 million worth of cherries per year. However, the industry slowly declined during the 1960s.
Now in the 21st century, Loveland's economy has become diversified. Tech companies like HP, Hach, and Teledyne have made their headquarters in the region. Medical centers also continued to rise in Loveland, so there has been another positive shift within the employment sector.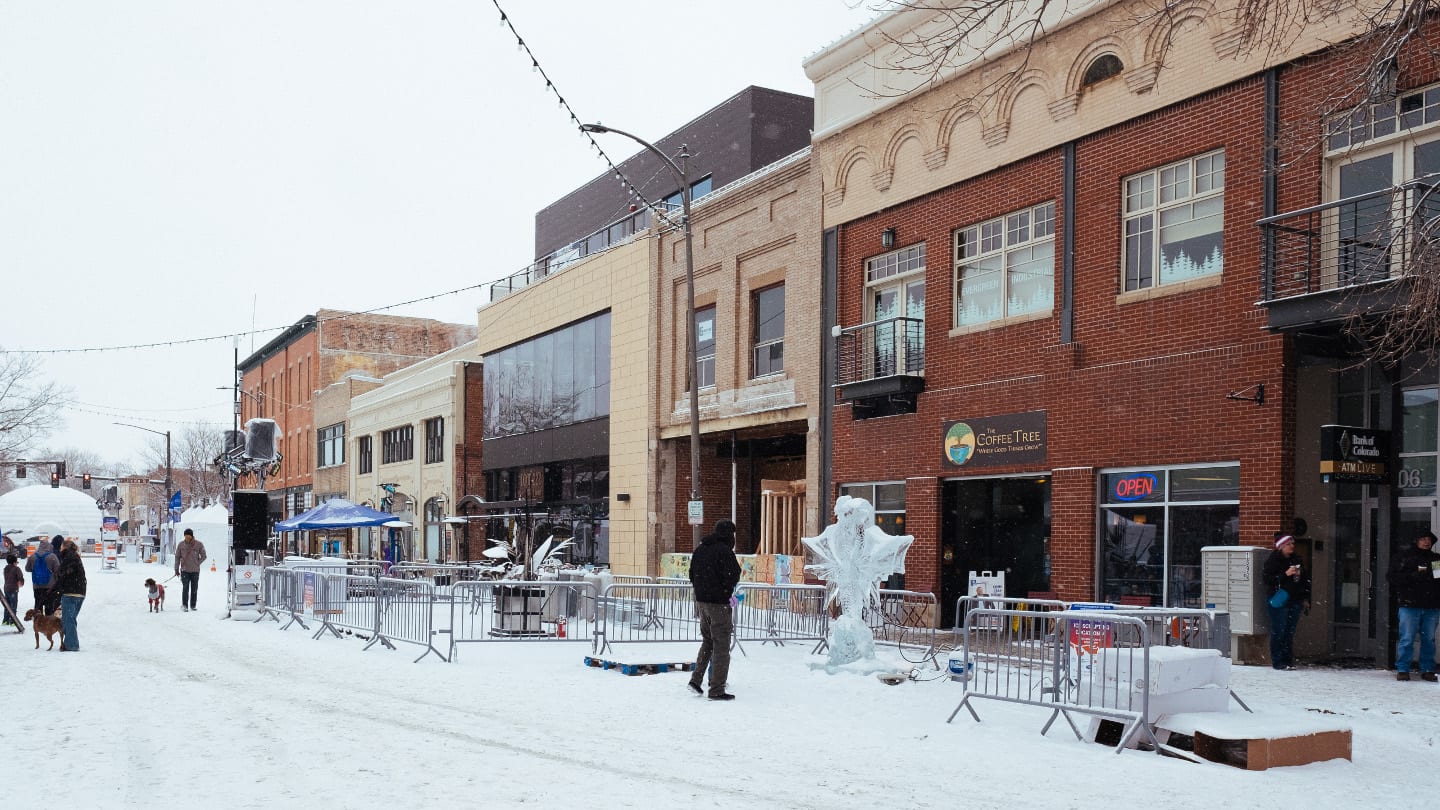 As Loveland grew as a municipality, it also established a lot of popular education systems including the William Loveland College, Colorado Christian University, and Aims Community College.
Loveland is closest to the Fort Collins/Loveland Airport, however, there are no commercial flights out of this small airfield, only business services and personal aircraft. The closest commercial airport is Denver International Airport.
Main Attractions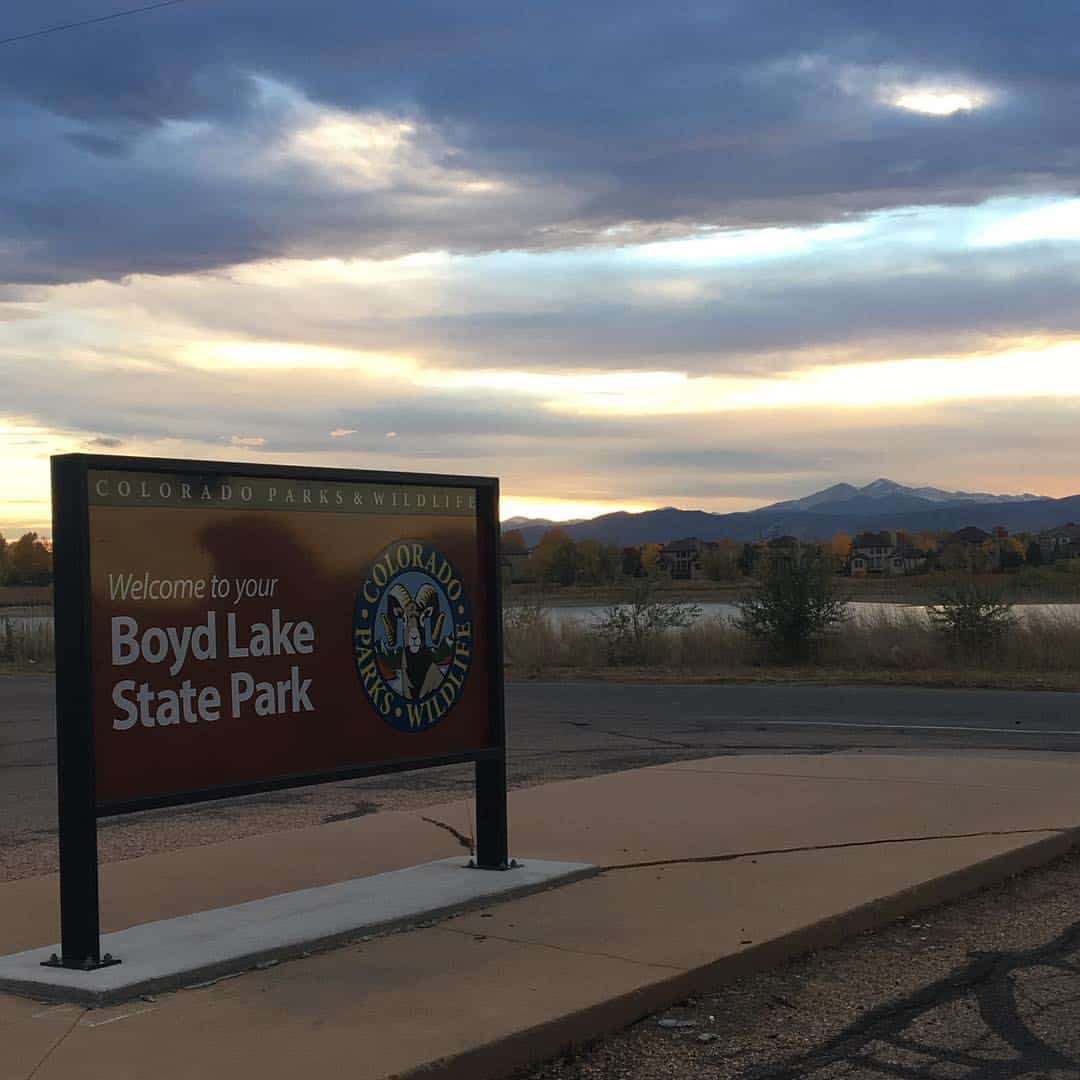 Boyd Lake State Park – This beautiful park is centered around a large lake at the foothills of Longs Peak. It's popular for hiking, biking, and birding. There are nearly 150 campsites with quick access to all the park's resources.
Carter Lake Reservoir – This year-round public park is popular for its beautiful 1,100-acre reservoir, open to motorboats and a range of water sports: fishing, swimming, scuba diving, and water skiing. There are also plenty of camping opportunities.
Read about the top things to do in Loveland.
​Recreation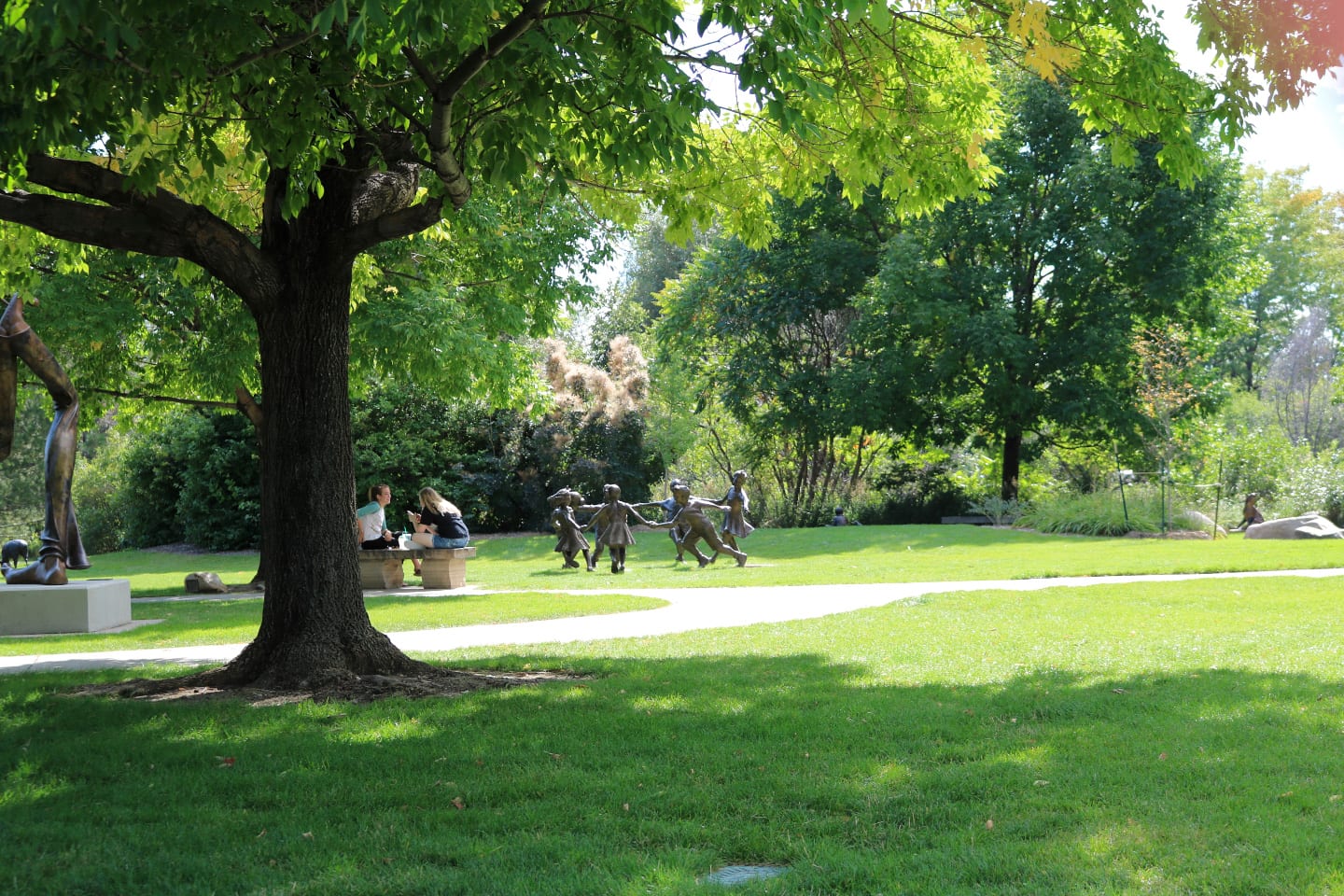 Camping –
Boyd Lake has over 148 campsites that can accommodate RVs up to 40 feet.
Carter Lake Reservoir has 118 campsites spread over 5 different campgrounds. Most have electrical hook-ups and can be accessed year-round.
Read about the camping near Loveland and Fort Collins.
Fishing –
Boyd Lake offers 1,700 acres of water with year-round fishing access for walleye, catfish, and white bass.
Carter Lake Reservoir provides trout fishing from motorized boats or the shoreline.
Hiking –
Loveland's recently constructed Mariana Butte Trail System provides a little over 1 mile of trails around the butte near town.
Head to the north end of town to find Prairie Ridge Natural Area, boasting over 2.5 miles of multi-use trails to explore.
Accommodations

This section contains referral links. If you click through and take action, we may receive a commission, at no additional cost to you. 
Wingate by Wyndham Loveland – With a prime location for everything you need in Loveland and the surrounding areas, as well as dedicated workstations and a complimentary warm breakfast to start your day, Wingate is sure to impress.
Best Western Plus Loveland Inn – Visitors rave about how comfortable the beds are and how clean each room is. This hotel has an outdoor pool for enjoying sunny days, and bright common areas, and is very close to downtown.
Quality Inn & Suites Loveland – Classic hotel with a heated indoor pool, complimentary breakfast, and a fitness room to use during your stay.
Read about the best hotels in Loveland.
Dining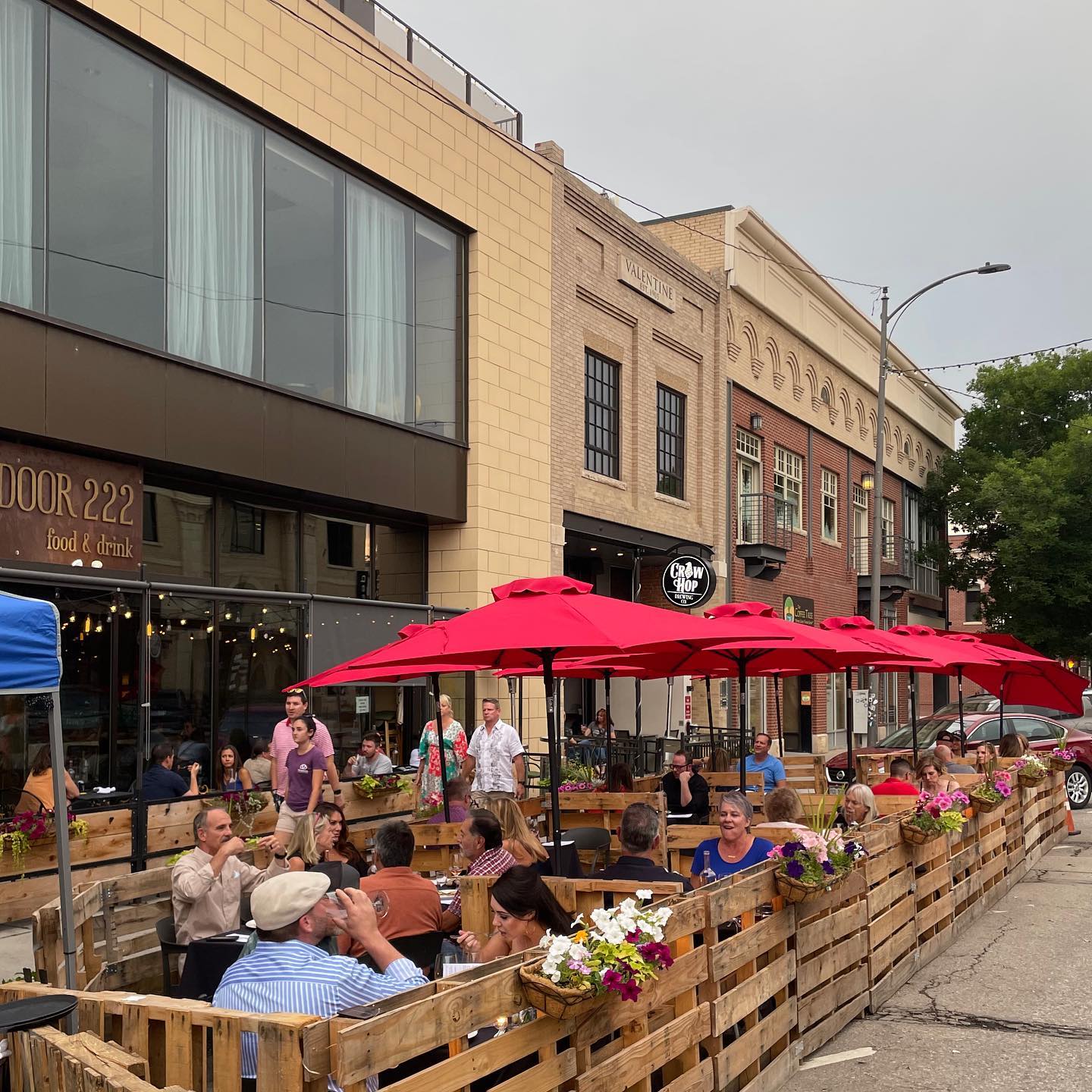 A.K.A Kitchen – Perfect place to grab your fix of greasy pub fare. It is family-run with a great selection of dishes for any time of day and a large outdoor seating area.
Taste Local – Quaint cafe with a large breakfast and lunch menu for the whole family.
Door 222 Food & Drink – This industrial space serves up unique tapas and great cocktails with live music to top it all off.
Read about the breweries in Loveland and Berthoud.
Special Events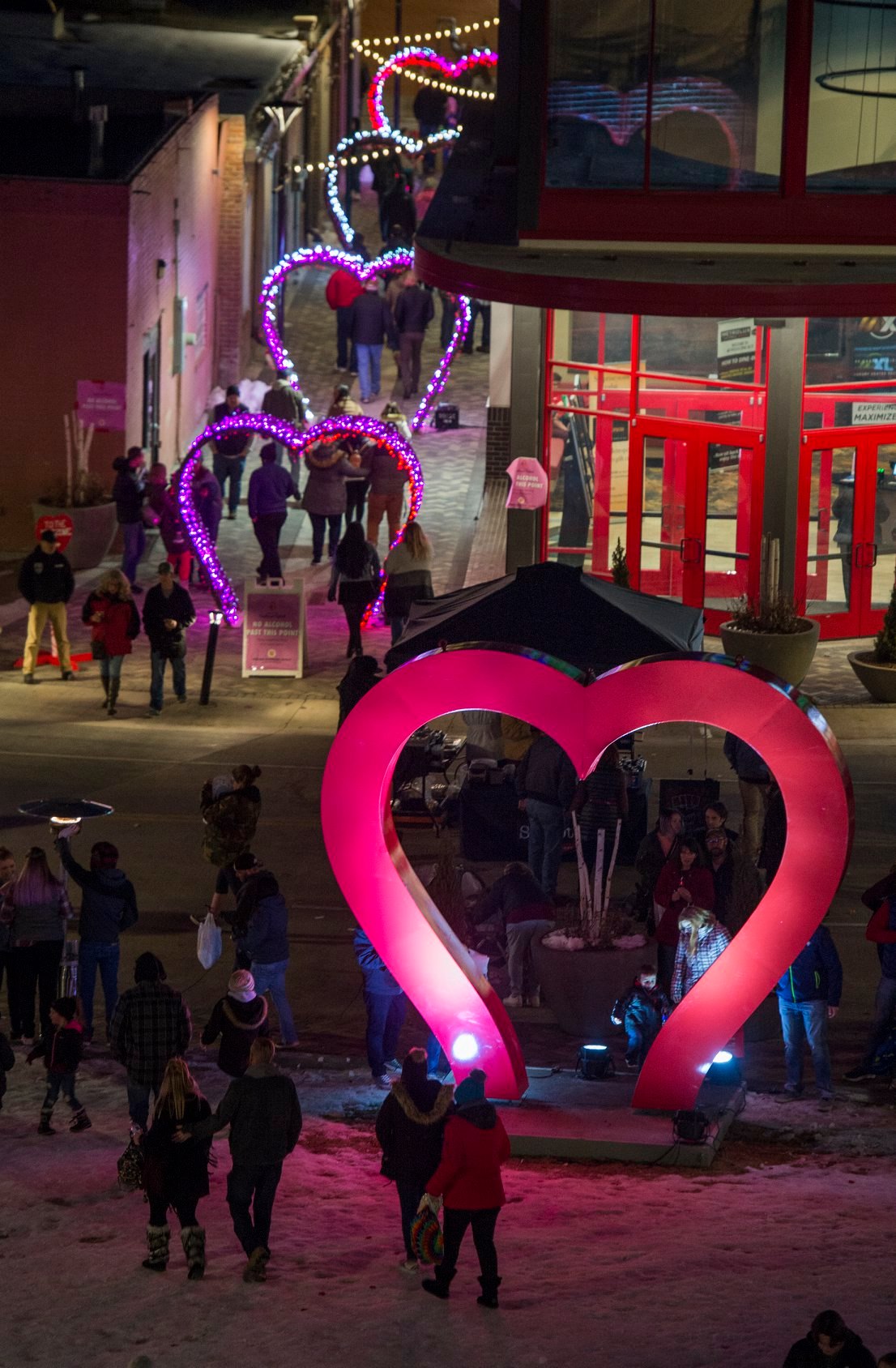 Feb – Loveland Valentine's Day Re-Mailing Program – This has been a town tradition since the 1940s. Submit a love letter to your Valentine and a special group in Loveland will mail them an officially stamped version from Sweetheart City itself.  Deadlines are Feb 1st for international, Feb 7th for domestic, and Feb 9th for in-state.
Feb – Loveland Sweetheart Festival – Two days of Valentine's celebrations held in mid-February. It's centered around the Loveland Sweetheart Classic 4-mile race. A variety of events include a laser show, live entertainment, an art gallery, a tunnel of love, and a beer tent.
Jun – Colorado Medieval Festival – Three days in early June full of impressive swordsmanship, crafts, music, food, and drinks.
Aug – Sculpture in the Park – Weekend-long event showcases unique statues around Benson Park.
Sep – Loveland Stone Age Fair – Free two-day event featuring prehistoric artifacts including Native American relics from around the country, held in late September.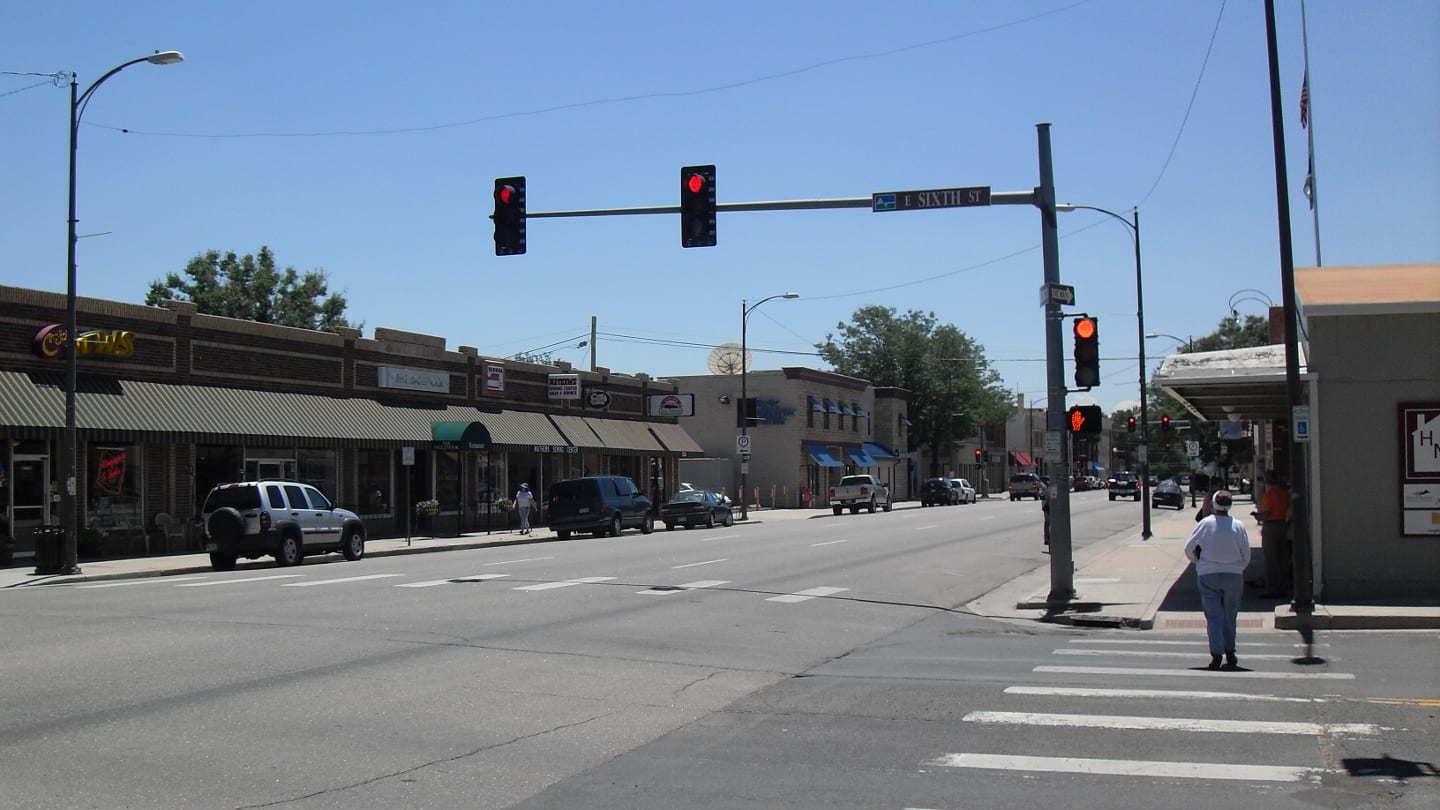 Activities near Loveland
Amusement:
 Brewery Tours:
Colorado Brands:
Dude Ranches: 
Federal Lands:
Hiking:
Ice Skating: 
Public Parks:
Shopping:
State Parks:​
Towns:
Transportation:
Visit the town's official page.
Latest in Loveland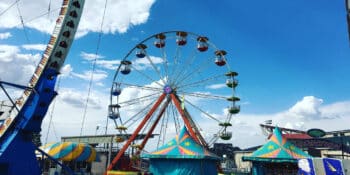 Each year, you'll find several top county fairs in Colorado that offer a unique experience for…