Above Loveland, Colorado the Pinewood Reservoir occupies 100 acres of water within Larimer County's Ramsay-Shockey Open Space. The scenic reservoir is easy to access from the front range, making it extremely popular for fishing, camping, and enjoying the great outdoors.
Pinewood Reservoir History
In 1952, the Pinewood Reservoir was completed as part of the Colorado-Big Thompson Project, which diverts water from west of the Great Continental Divide to the cities in Colorado's Front Range. To create the reservoir, water was diverted through the Olympus, Pole Hill and Rattlesnake Tunnels from Lake Estes to the proposed site. The project cost a total of $1.2 million dollars.
Originally, the reservoir was known as "Rattlesnake Reservoir," until the name was changed to Pinewood Reservoir in 1966. In 1997, the 177 acres of land adjacent to the reservoir was purchased by Larimer County. This established the Ramsay-Shockey Open Space in order to safely expand the area's recreational activities while providing ongoing protection for native wildlife habitats.
Activities at Pinewood Reservoir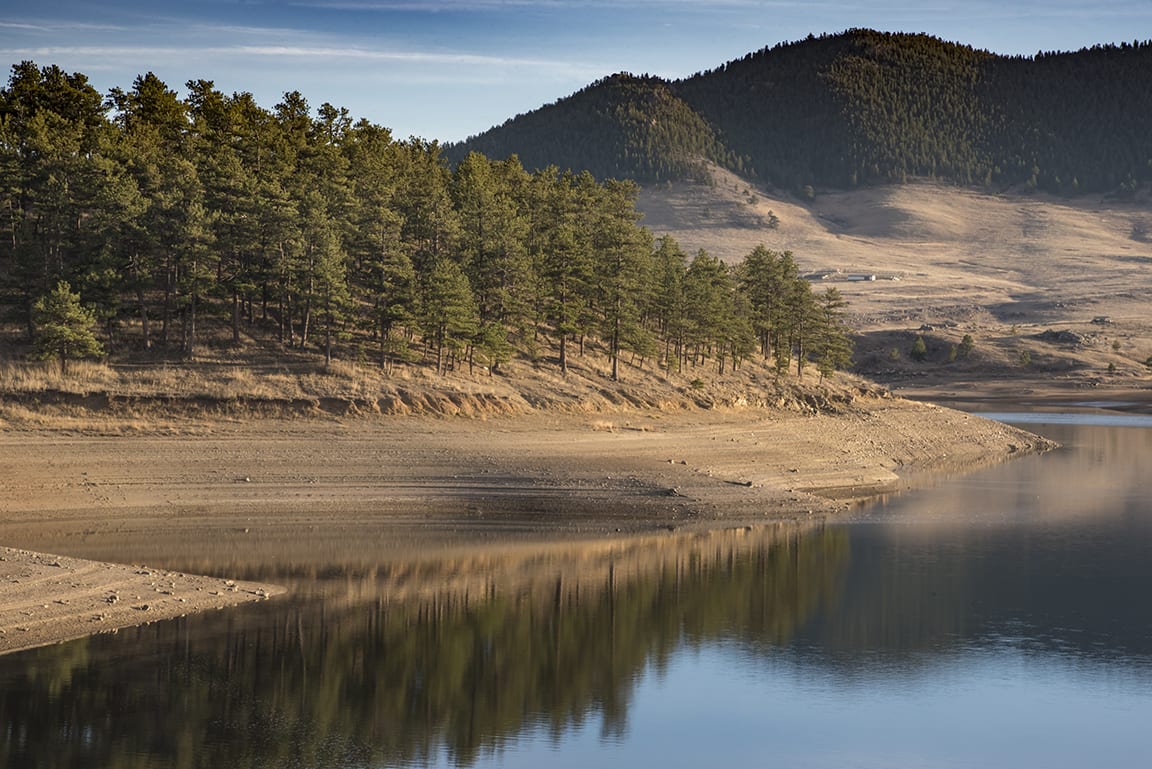 With 3 miles of shoreline so close to Denver, Fort Collins, and Loveland, Pinewood Reservoir attracts many outdoor enthusiasts taking part in a variety of activities.
Boating: Wakeless, non-motorized boats are permitted on Pinewood Reservoir. The lake is popular for kayaks, stand-up paddleboards, and canoes. To launch, visitors can use the boat ramp which is located near the campground on the reservoir's eastern shore.
Camping: There are 27 campsites operated by the Larimer County Department of Natural Resources at Pinewood Reservoir. There is running water, toilets, 16 RV electric sites and 11 non-electric walk-in tent sites. Campers are permitted to stay for 14 days out of every 30 day period and reservations can be made ahead of time online.
Read about the Camping near Loveland and Fort Collins. 
Fishing: Pinewood Reservoir is extremely popular for trout fishing among anglers with a valid Colorado fishing license. In addition to Rainbow, Brown, Lake, and Snake River cutthroat trout, stocked Tiger Muskies can also be caught here. Fishing can be done along the shore, or from a boat on the water. Although the area is open year round, ice fishing is strictly prohibited in Pinewood Reservoir.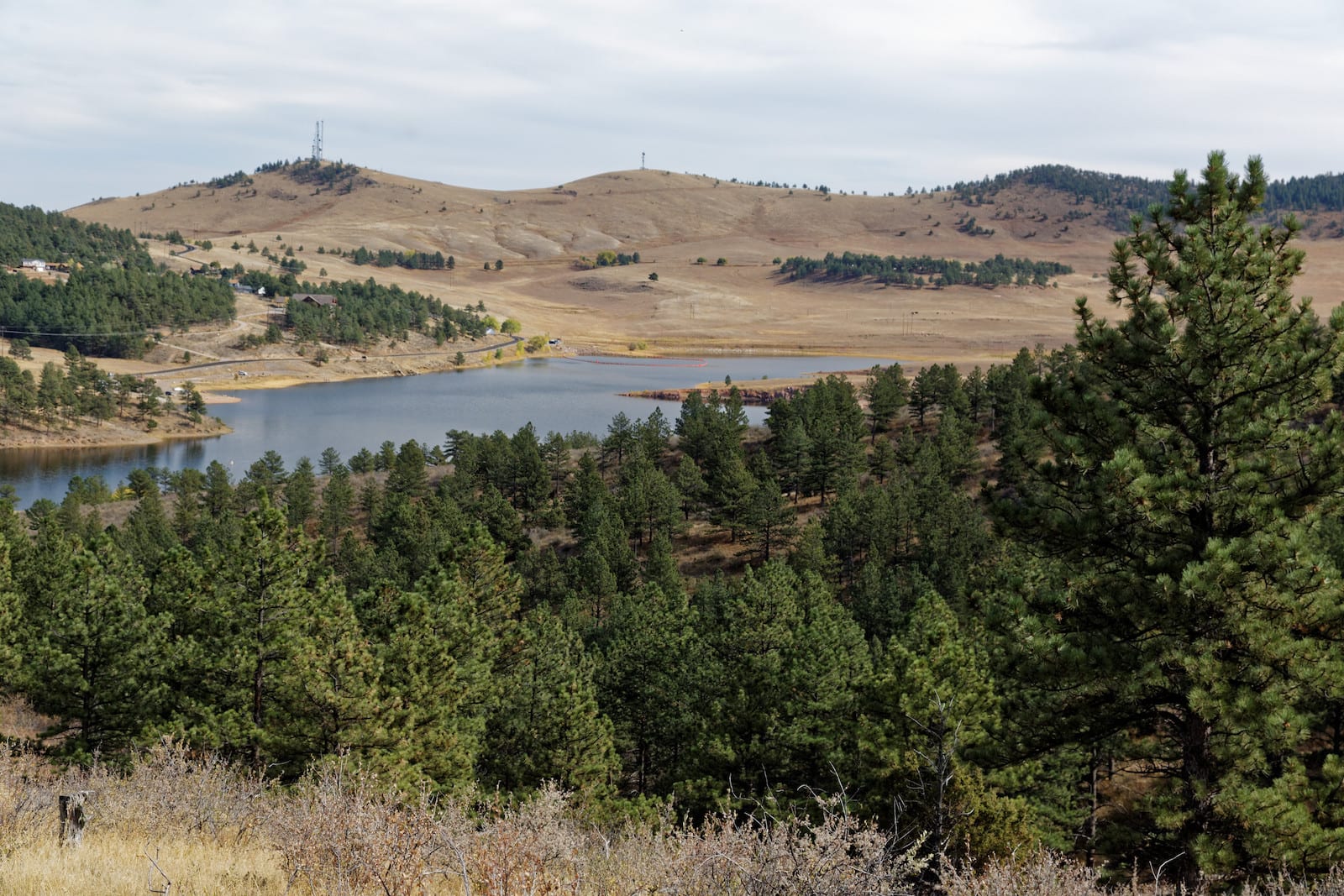 Hiking & Mountain Biking: There are hiking and mountain biking opportunities at the Pinewood Reservoir along the Ramsay-Shockey and Blue Mountain trails. Visitors have the option of circumnavigating the reservoir or heading up the Shoshone Trail for a higher elevation view of the area.
Horseback Riding: There are a few horseback riding outfitters located near the Pinewood, Flatiron, and Crater Lake reservoirs. The area is popular for new and expert trail riding.
Picnicking: There are multiple day use areas equipped with picnic tables and restrooms around the Pinewood Reservoir. Alcoholic beverages are prohibited in the day-use areas.
Swimming: Swimming & cliff diving is prohibited in Pinewood Reservoir.
Details
Address: Pole Hill Rd, Loveland, CO 80537
Phone: 970-619-4570
Season: Year Round
Hours: 24/7, Quiet Hours Observed: 10 p.m. to 6 a.m.
Fees: Entrance Fees & Camping Fees
Maps: Pinewood Reservoir Trail Map 2019 (PDF)
Campground: Reservations
Website: larimer.org/naturalresources/parks/pinewood-reservoir