Nestled close to nature, the northern front range cities of Loveland and Fort Collins make an exceptional basecamp. There are a myriad of campgrounds located both in town and to the west along the forested foothills.
There are numerous lakeside camping opportunities in this region of Larimer County. From the secluded shores of Carter Lake west of Berthoud, to the ever-popular Horsetooth Reservoir in Bellvue, fishermen, boaters and water lovers will find recreation here. To the west of these northern Colorado cities lies a vast wilderness within the Roosevelt National Forest too, so pretty much any kind of alpine activities are available.
List of camping by Fort Collins and Loveland, CO, in order of proximity:
Campgrounds near Fort Collins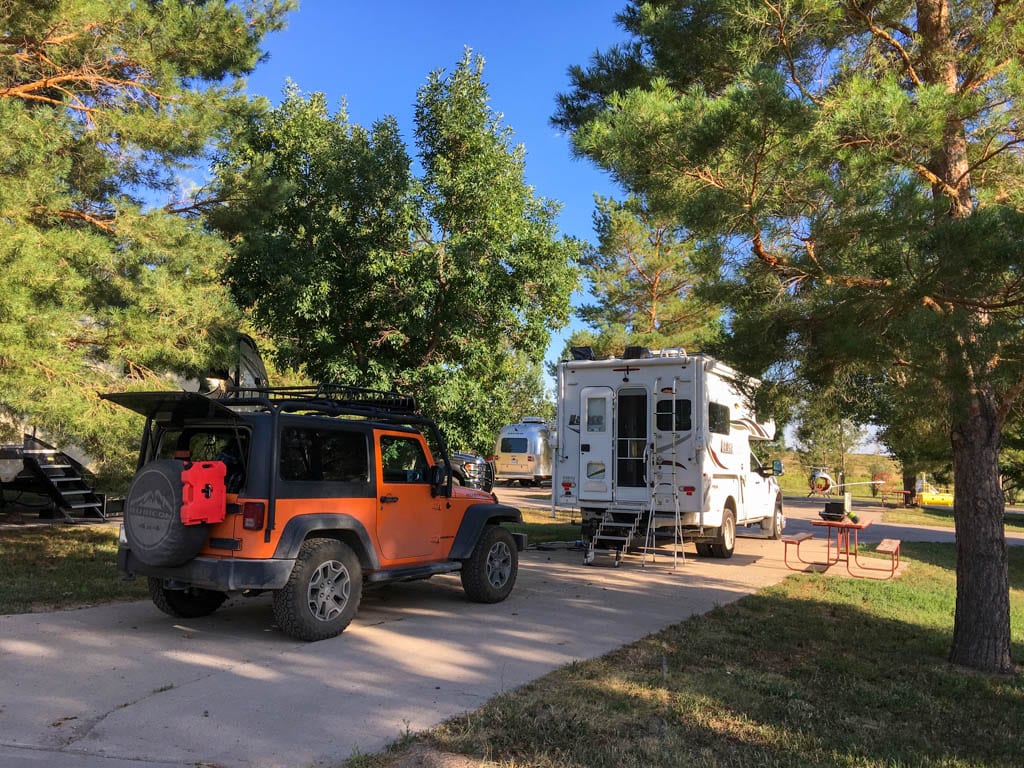 The college town of Fort Collins is home to more than 165,000 people, so you'll find any of the amenities you could possibly need within town. The Old Town of Fort Collins is the downtown area, one of the most strollable, beautiful historic districts in the state. It's so nice that it was used as inspiration for Disneyland's "Main Street USA" (along with Marceline, Missouri).  Hiking, biking, boating, and camping are commonplace just minutes from town.
A traditional KOA campground near the city limits of Fort Collins. A wide range of recreational activities awaits at the campground with their own facilities. Close proximity to the wonders of the Colorado outdoors is just a short drive away.
This RV park is designed for long term camping, 30 days or more.  A convenient location with a fully equipped store, fuel and supplies makes it the perfect standalone location for someone spending a few weeks or more in the area. Located on a west inlet to Horsetooth Reservoir.
This popular lake campground has a little bit of everything for the outdoor enthusiasts, with outstanding water recreation available. You can swim, water ski, boat, fish or scuba dive on the 6.5-mile Horsetooth Reservoir.  Entrance and camping fees are both required. A note to travelers when entering the area rotary spikes have been installed at the south entrance and the north exit. Travel through the area is one-way only and driving the wrong way can cause serious tire damage.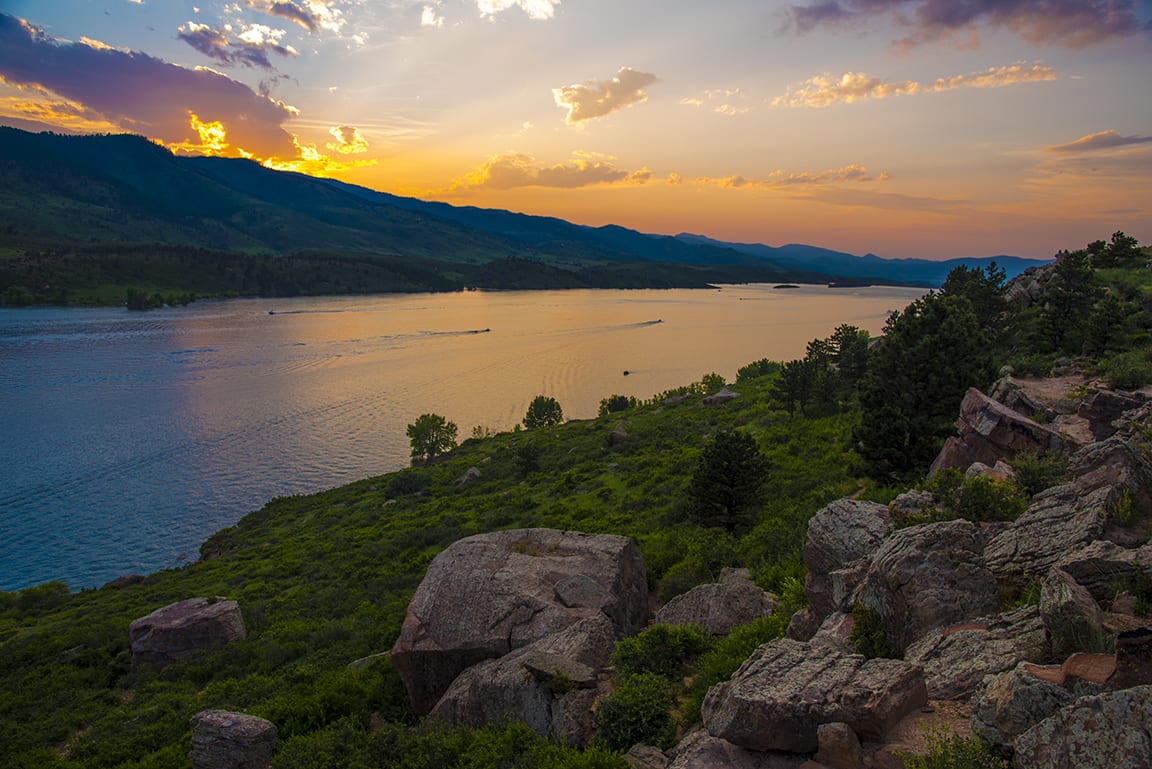 A haven for hikers, Lory State Park is intertwined with 13 different trails. Trails for horseback, mountain biking, and traditional hiking vary in degree from easy to difficult with spectacular scenic vistas and wildlife in their native habitat rewarding the hiker. This campground has just six primitive sites and is a great training site for young campers. It is at least a 2-mile hike from the parking area to reach this campground. Located in Bellvue nearby Fort Collins, it's a very popular area for wilderness camping and reservations should be made well in advance.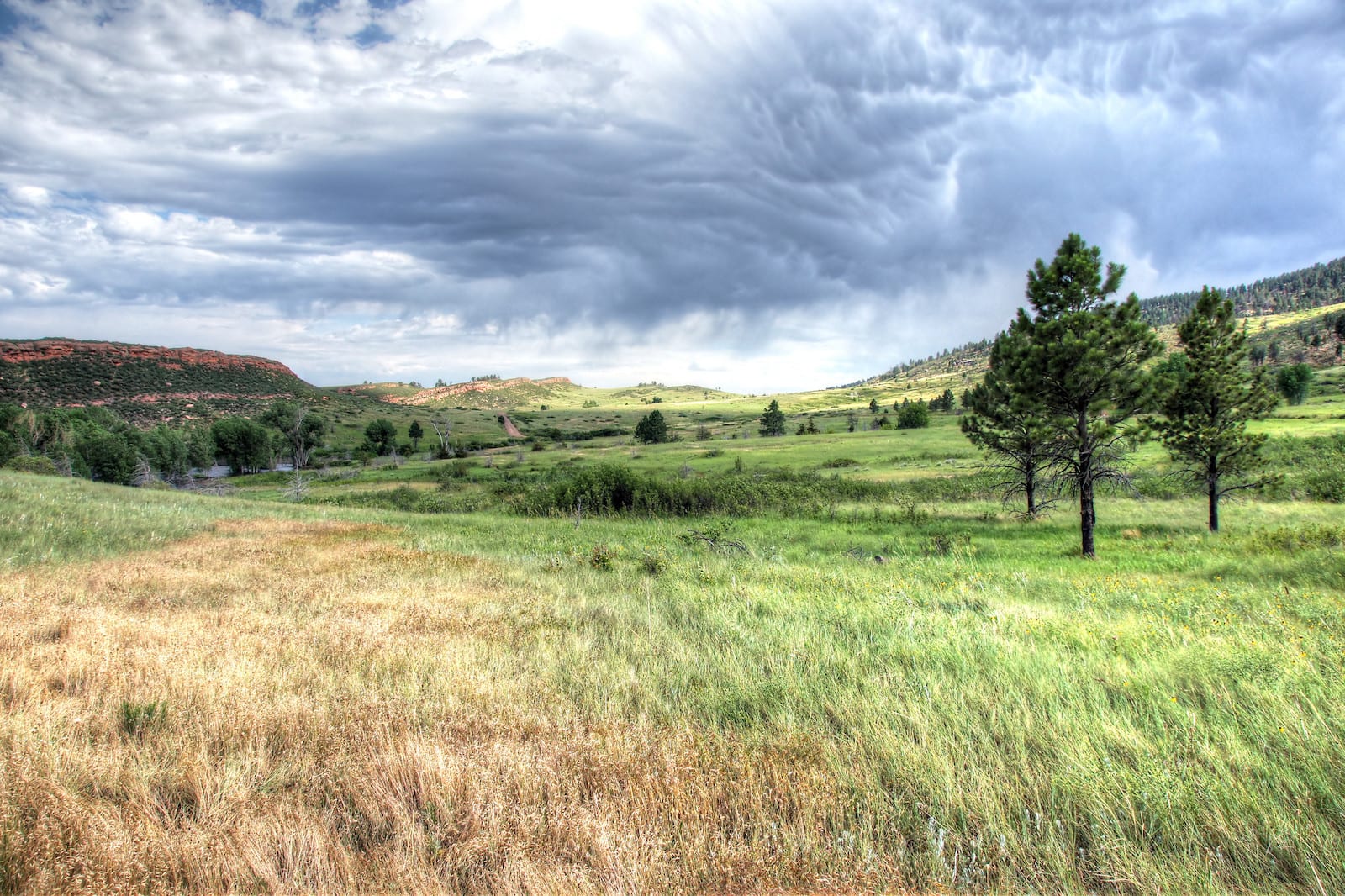 Formerly a KOA campground this site has all the amenities for an RV camper. Close access to the Big Thompson canyon with outdoor action originating right at the campground on the nearby trails and river, this is luxury camping at its finest, while still in proximity to the wonders of the Colorado outdoors.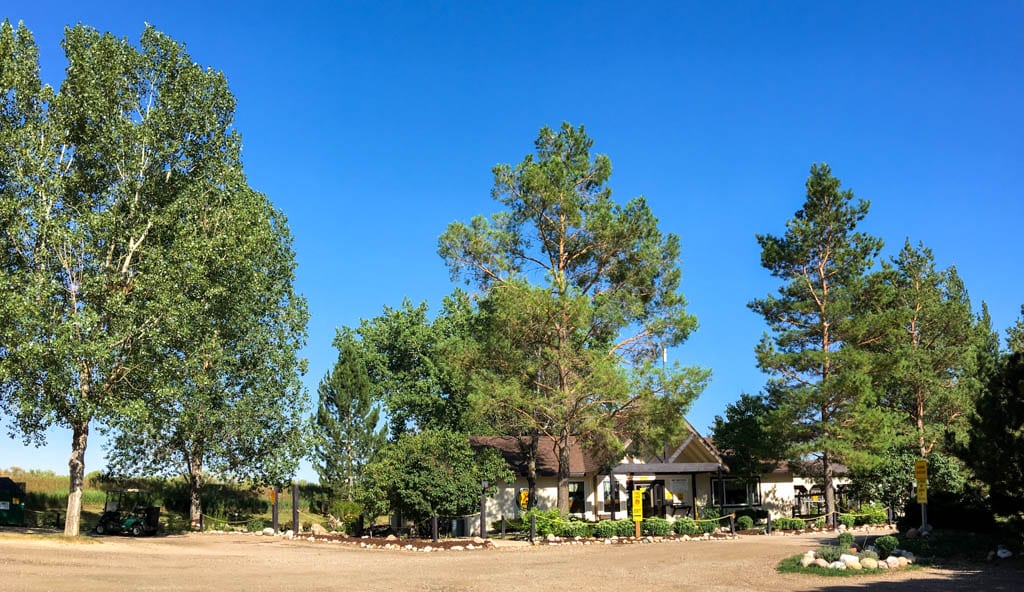 If you're looking to explore both Cheyenne, Wyoming and the northern Colorado front range, this campground in Wellington is a perfect compromise. Tucked between Fort Collins and the Wyoming border, the Wellington KOA Journey provides easy highway access and breathtaking views of the Rocky Mountains. With massive 80-foot pull throughs on select sites, even the largest RVs will be accommodated here.
Campgrounds near Loveland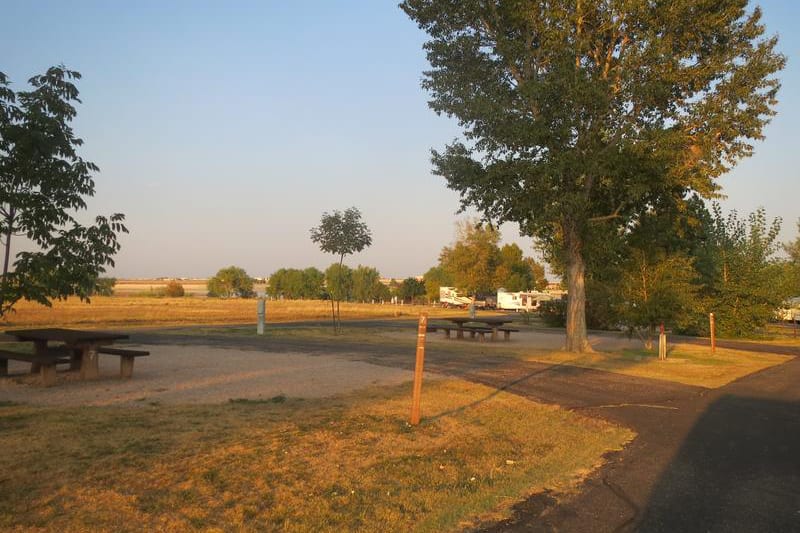 With over 77,000 residents, Loveland is another one of the largest cities along the northern Front Range Urban Corridor. It boasts quick access to the western front range mountains, including the world renowned Rocky Mountain National Park. You can be at the eastern entrance in 45 minutes. There are numerous options for camping around Loveland (not to be confused with the ski area located elsewhere), include the year round Boyd Lake State Park. Downtown Loveland is great for shopping and grabbing a bite to eat.
A very popular state park park located on the shore of Boyd Lake, this gem has a little bit of everything when it comes to outdoor recreation. Summer months offer action on and near the lake while winter activities extend throughout the area after the freeze.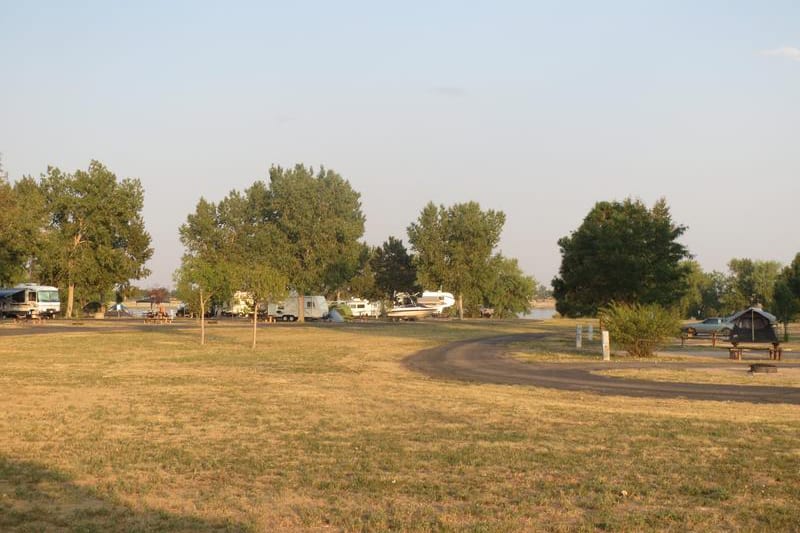 Under new management, this venerable RV park is undergoing a facelift. New features are added each summer with local attractions available for campers. Various rates for overnight, weekly and longer stays are available.
A fully equipped modern RV park with recreation and the family in mind. This park is near the Big Thompson Canyon entrance and centrally located for all the summer activities within Loveland, Ft. Collins, Cheyenne and Denver. A home away from home for the vacationing family or an extended location for people working in the area.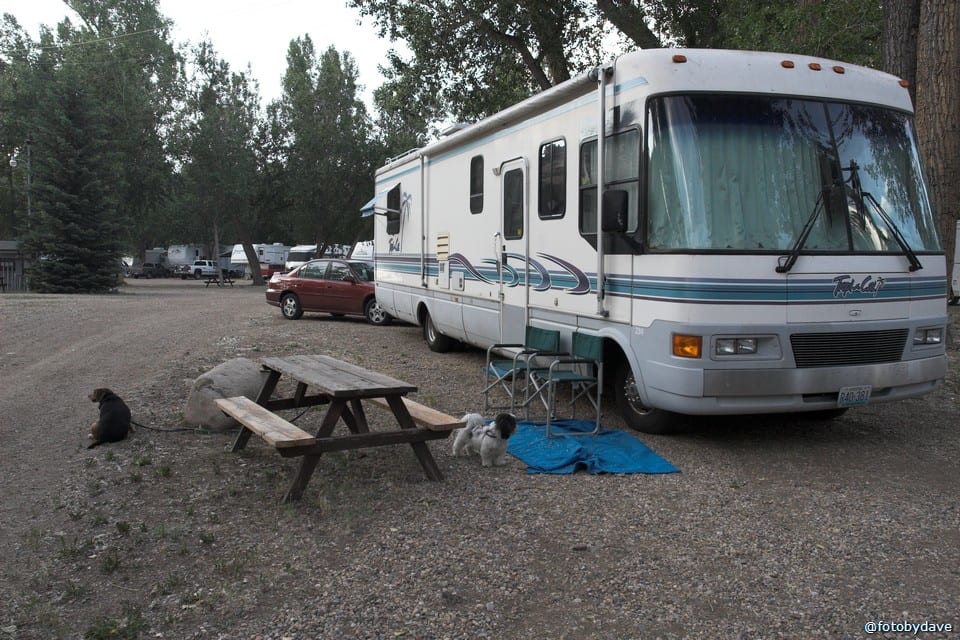 This tent-only campground is the place to be for water sports enthusiasts. Located on the shore of Carter Lake near Berthoud, it is a haven for swimming, water skiing and fishing, the afternoon breeze also makes it a perfect location for sailing or sailboarding.
Carter Lake was built to provide drinking water, irrigation, and hydroelectric power to the surrounding area, but it has evolved into one of the best recreational lakes in Colorado. Popular with water enthusiasts from powerboats to windsurfers this large campground can accommodate all types of campers. The outdoor activities have something for everyone in the family.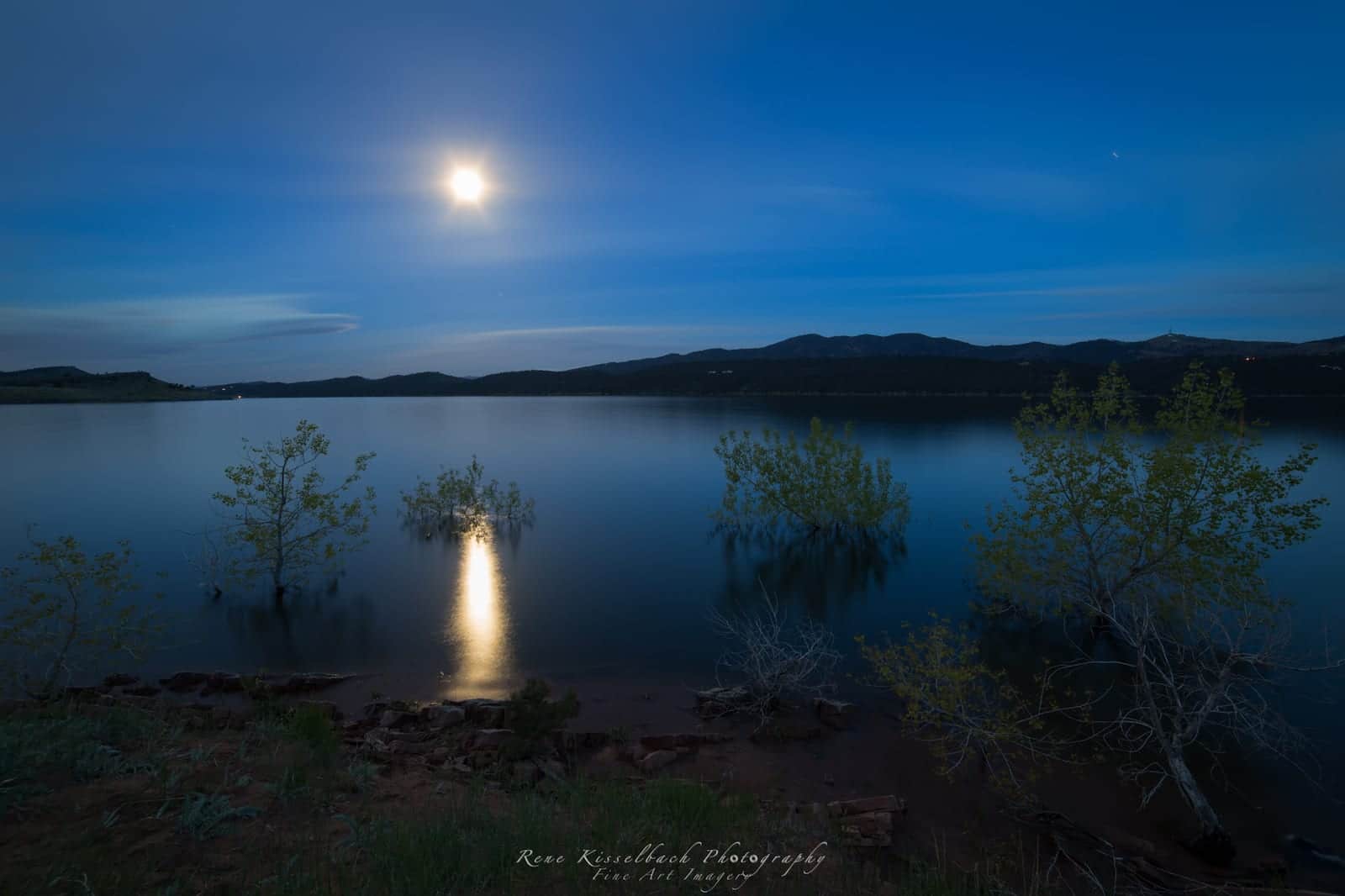 One of four campgrounds on popular Carter Lake, this campground is in the center of the east shore of the reservoir. Scuba diving, sailboarding, and windsurfing are recreational activities that grow in popularity each summer.
This popular campground is on the north end of Carter Lake. Popular activities center on the water with fishing, boating, water skiing, sailing and sail boarding all popular. Park entrance permits are required for both vehicles and boats.  The swim beach is an active summer destination.
This small, secluded campground on the northwest corner of Carter Lake has all the attractions of the larger campgrounds with a quieter atmosphere.  Its location along the west shoreline aids fishermen in the afternoon when the prevailing winds come in from the west.
The 100 acre surface of Pinewood Reservoir is surrounded by over 300 acres of public land. Canoeing, non-motorized boating, hiking, fishing and an amazing array of birds.  Handicapped accessible shelters, picnic areas and toilets make it a haven for everyone.
Consider Estes Park or Red Feather Lakes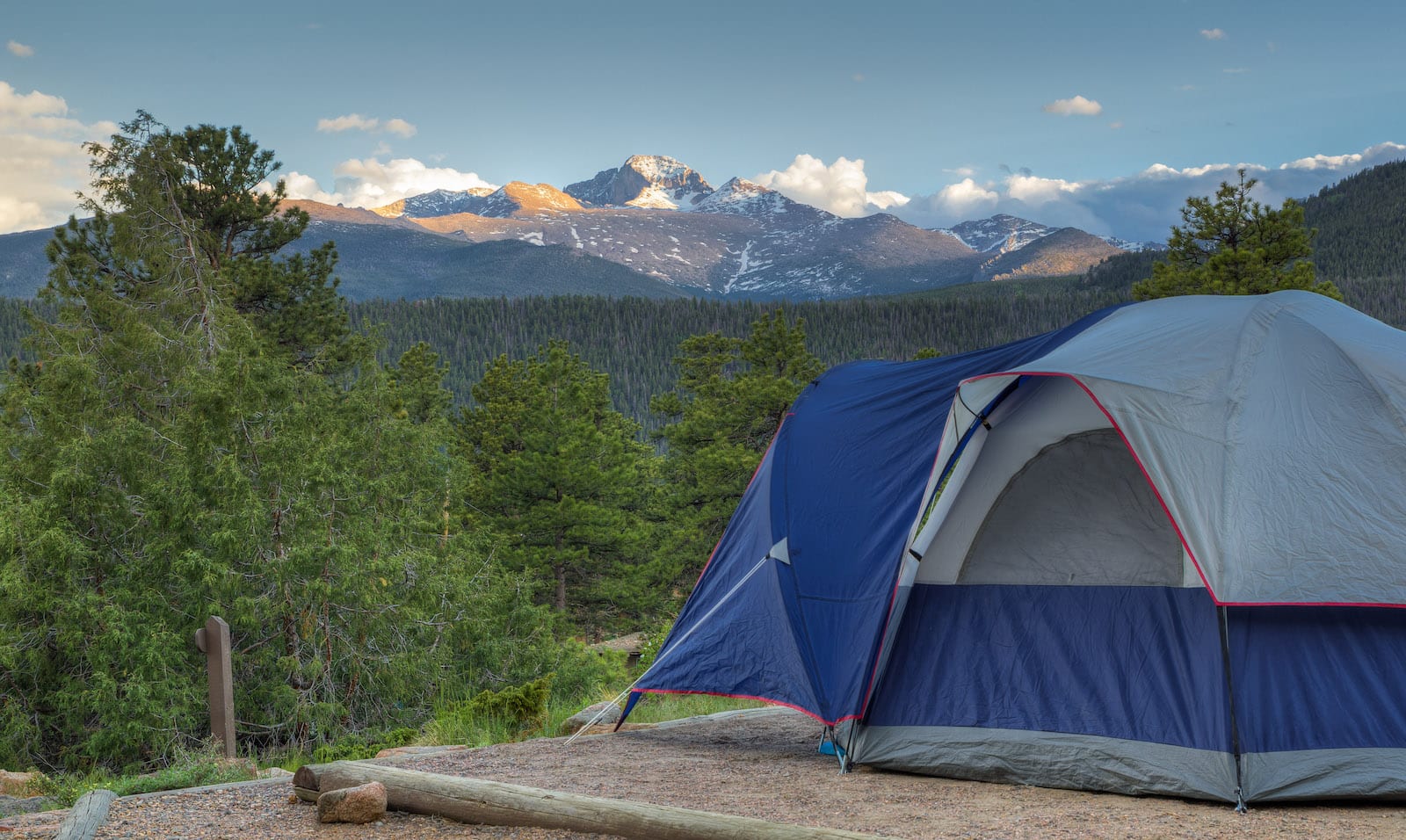 Thirty miles west of downtown Loveland on US-34 leads you to the charming alpine town of Estes Park. It's the eastern gateway and headquarters to Rocky Mountain National Park (RMNP). As the most visited national park in the state, it attracts a mass of visitors throughout the warmer summer and fall months. There's camping near Estes Park and RMNP, suitable for RVs, tents and anybody looking to get away from the urban sprawl of the front range plains.
To the northwest of Fort Collins lies the hidden lakeside community of Red Feather Lakes. This is a great place to go to escape the front range bustle. There are some excellent campgrounds by Red Feather Lakes, as well as some riverside south of town by the Cache La Poudre River. Red Feather Lakes has only a population of around 350. There are some general stores and a few rustic restaurants.
That's a round up of the best camping surrounding Loveland and Fort Collins, Colorado. Have fun exploring these two northern Colorado gems!