Situated about an hour and fifteen minutes northeast of Denver, Fort Morgan makes for easy weekend camping trip away from the crowds. Its recreational jewels include camping, fishing, boating and more. The nearby Jackson Lake State Park is one of the best places to camp lakeside on the plains.
Whether you're looking for an RV park close to town or want to be closer to nature, Morgan County has you covered. From your basecamp by Fort Morgan you can discover numerous lakes, historic sites and natural landmarks. Pawnee National Grassland is a less than an drive drive to the north. It's also located along the Pawnee Pioneer Trails, a scenic byway between Ault and Sterling.
List of campgrounds near Fort Morgan and Jackson Lake, CO, in order of proximity:
Campgrounds near Fort Morgan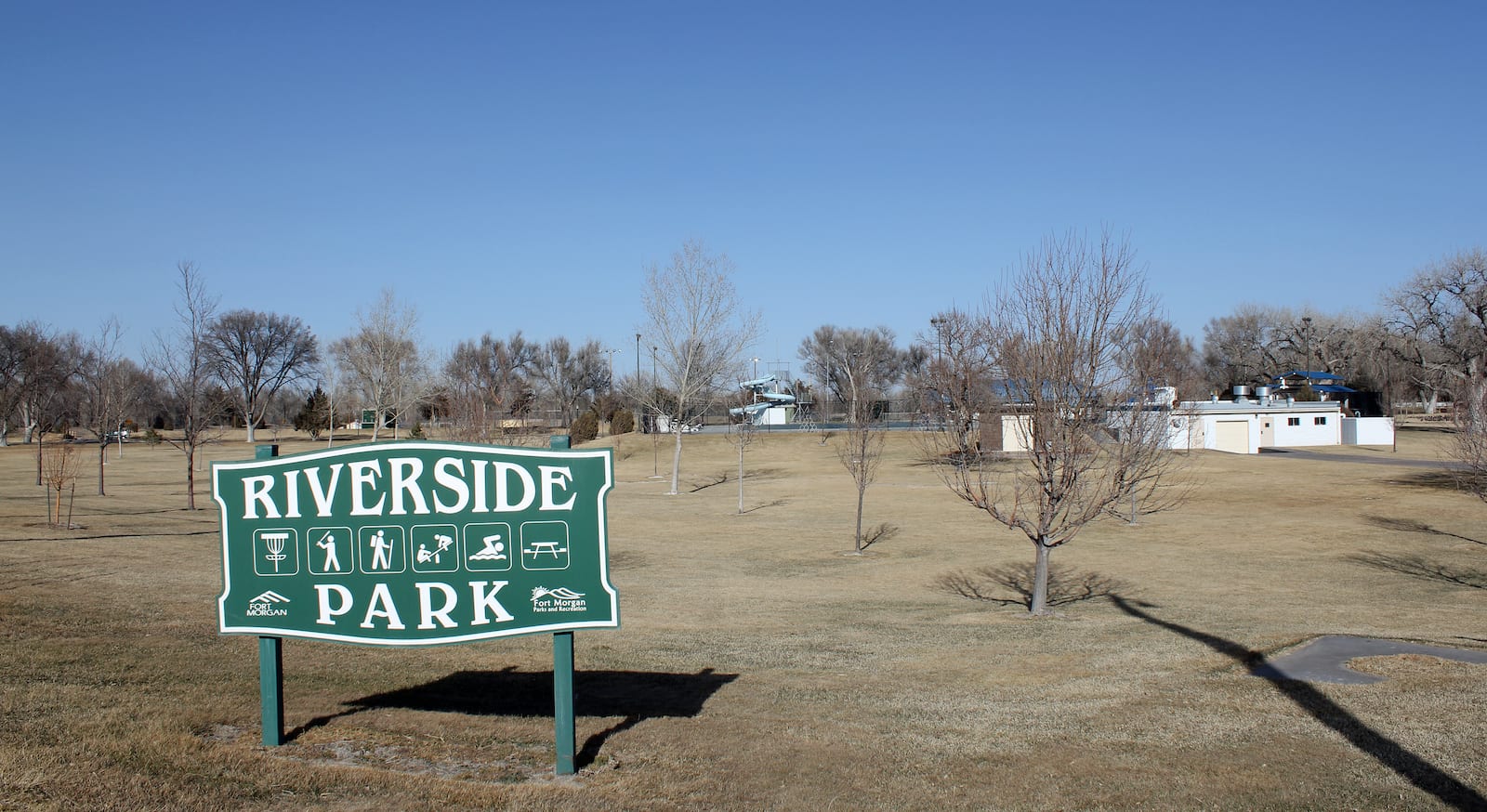 Fort Morgan is a fairly large plains town of 11,000+ people, situated an hour east of Greeley. There are several RV campgrounds around town, most open year round convenient amenities like hookups and showers. Empire Reservoir, Riverside Reservoir and Jackson Lake are each about a thirty minute drive.
This small RV park is operated by the City of Ft. Morgan. The park is perfect for families traveling with a smaller RV, but bigger rigs can be squeezed into the drive through sites. The best part of this park is that it is free, they will take donations, but they are not required.
Located adjacent to a well establish motel, this RV park provides a quiet, secluded setting, with all the amenities of nearby Ft. Morgan just a few blocks away. Available for overnight or long-term visitors, there are large propane tanks that can be connected for people staying 30 days or more at this park.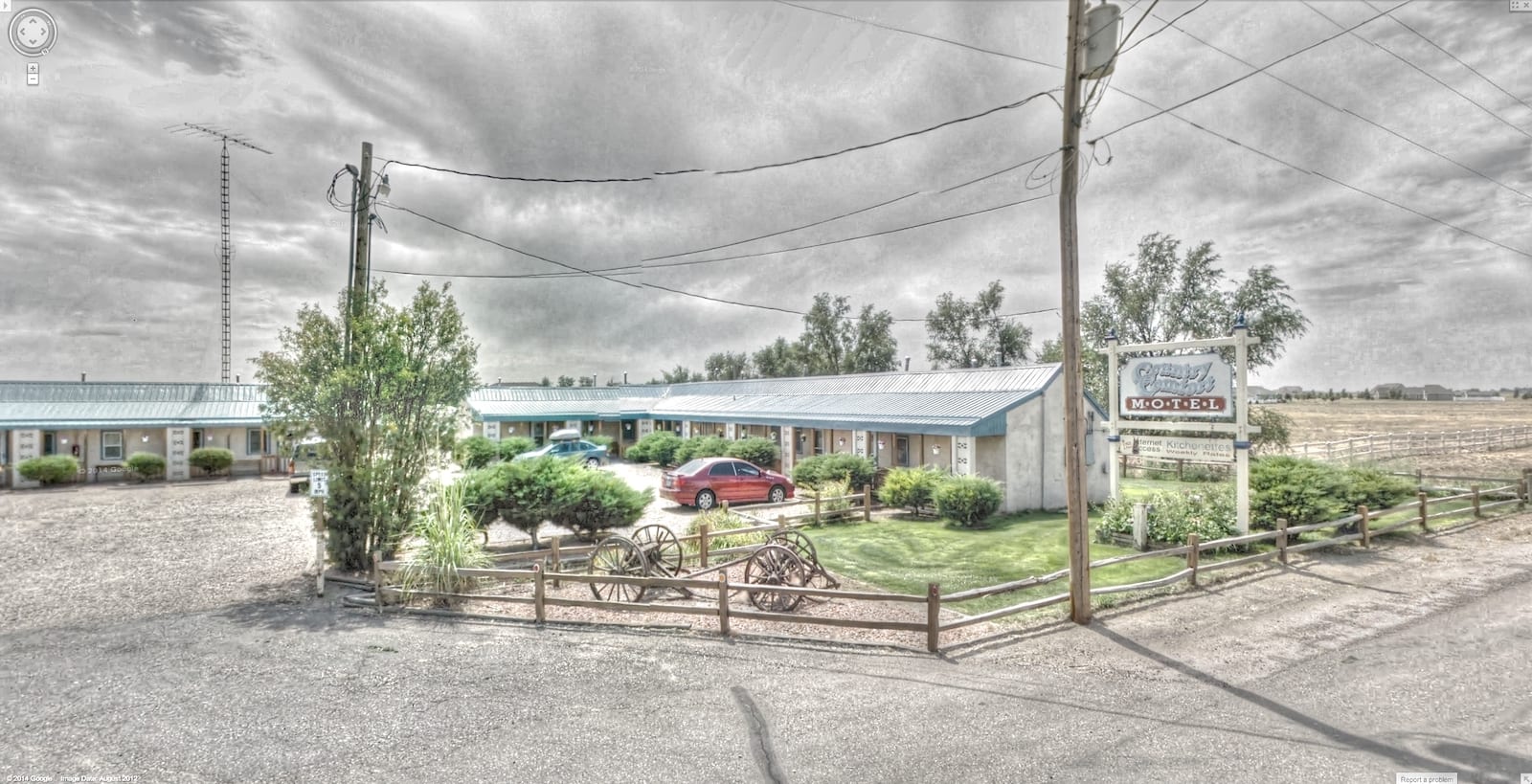 If you're a mobile worker who takes their home with them on projects, this is the perfect RV park for you. Designated for working professionals only, with no local RVs allowed this campground provides a home location while you're working on remote sites. Fully equipped, this campground is designed for 30 day or longer stays.
A five-acre pond, that does not require a Colorado license is on the property stocked with catfish, perch, largemouth bass, and trout. A home away from home for the hardworking professional 21+ years of age.
This is a Good Sam RV park, complete with all the amenities and services you expect from the national leader in RV camping. The park is located just off Interstate 76 for easy access. It is just a few minutes drive from restaurants, shops, and other businesses in Ft. Morgan. The RV park has gravel pull-through spaces, and approaches and can handle RVs up to 60 feet with wide enough spaces for the largest slide outs.
This RV park is operated by the City of Brush. Located at the nexus of four major highways, this is a great campground to stay on your way to the mountains, or just to relax for a few days on the high plains. The intersections of Interstate 76, US. Highway 6 and Colorado Highways 34 and 71 make this a great location for an overnight rest from the road before heading on to the many Colorado national parks and recreation areas to the west.
Camping in Jackson Lake State Park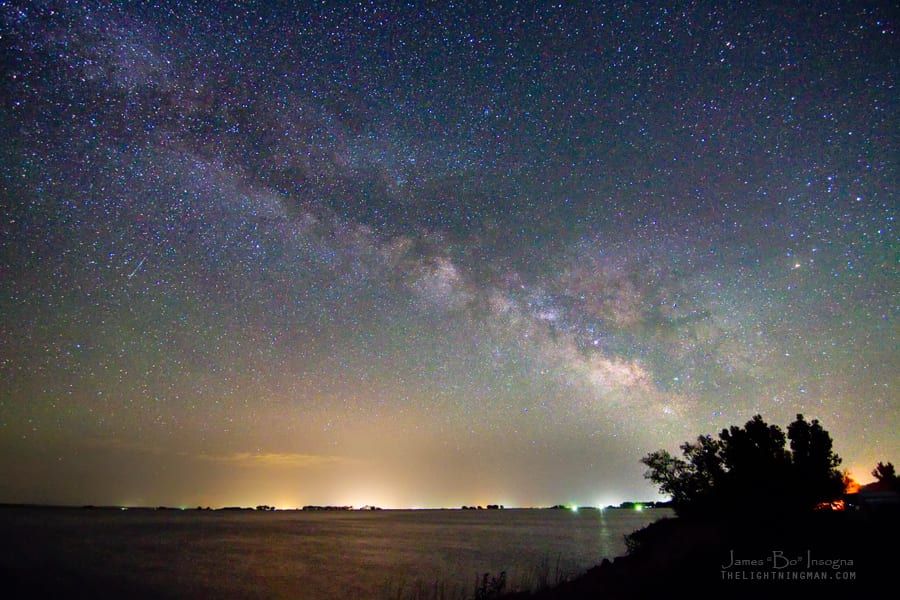 Jackson Lake is known locally as the "Oasis of the Plains", wonderful distractions to the sparsely populated, dry plains. This state park features a myriad of activities, from waters sports and lakeside campsites to multi-use hiking and biking trails. Visit for the day or stay over night at one of 251 campsites. Some features full amenities, including showers, flush toilets and 50 amp hookups.
The southernmost of seven campgrounds on Jackson Lake, the Dunes Campground offers many amenities not usually found in state park campgrounds including showers, flush toilets and different levels of electric service.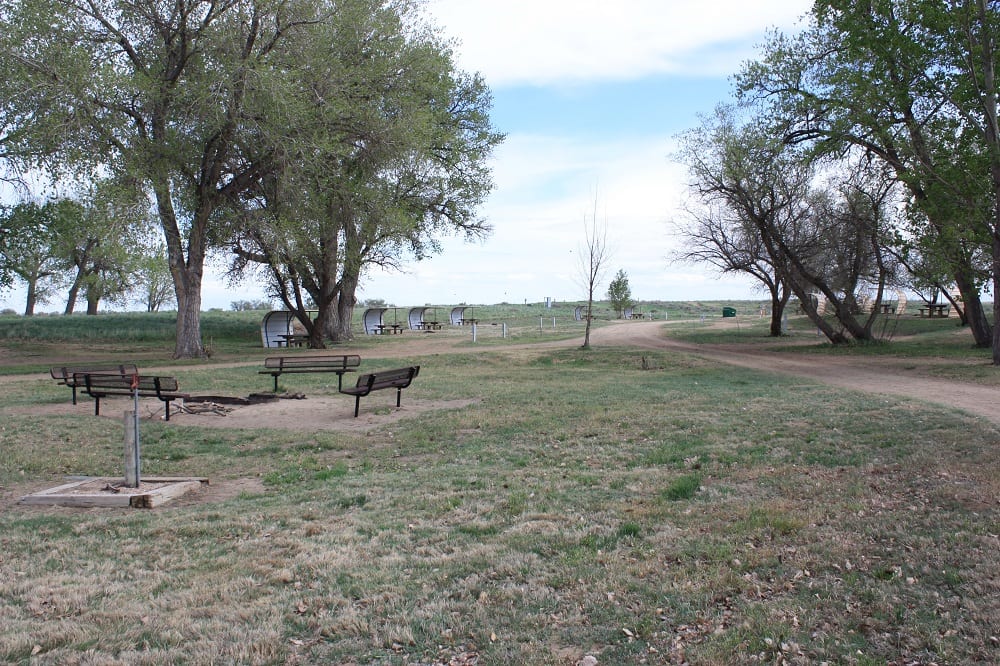 This campground sits on a plateau above Jackson Lake with three sets of stairs descending down into the water. A trail from the campground leads to the lake marina to the north. Most of the RV sites are looped drive-thru designs for easy in-and-out access.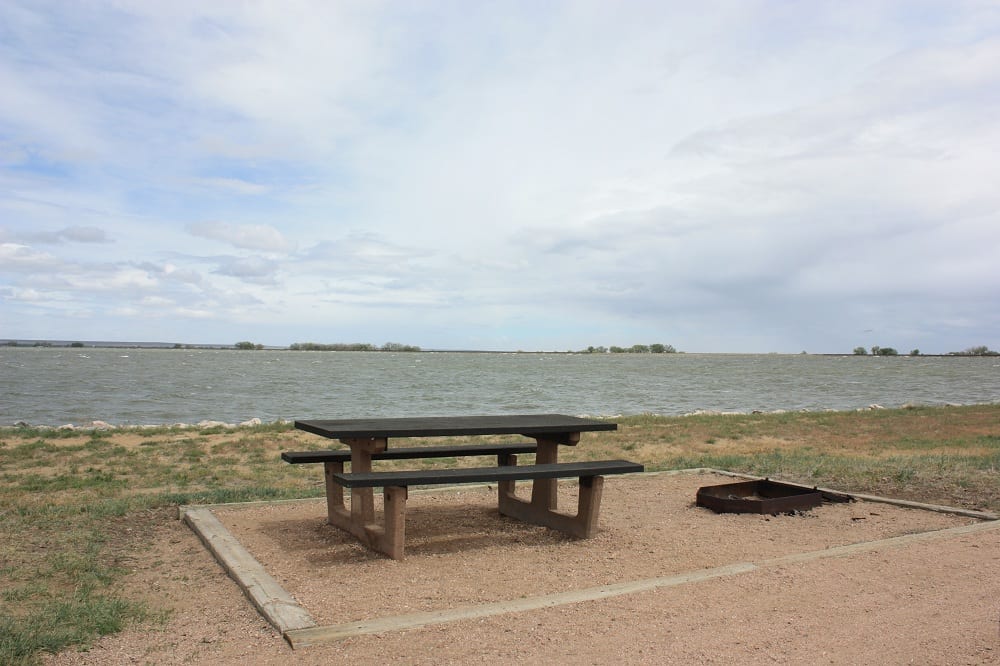 Beach access to Jackson Lake highlights this campground, along with a pond between the loop and the northern camping area that is open to anglers. This campground has four tent sites with electrical hookups.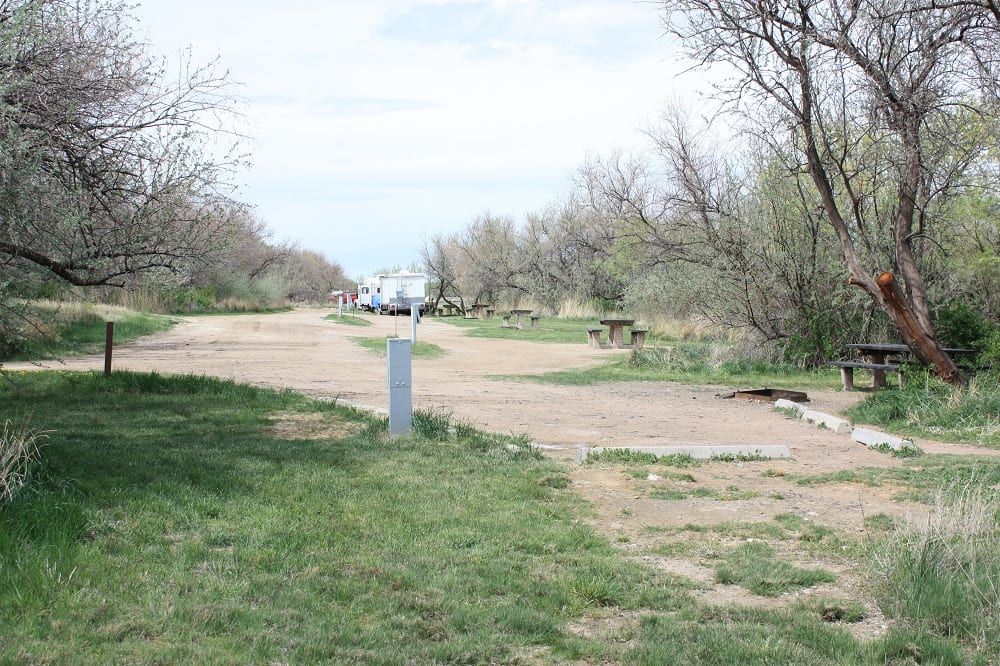 The camp host for the seven campgrounds lining the west shore of Jackson lake resides at the Pelican campground. A marina is located on the north side of the campground providing easy access to launch and retrieve a boat. Additional parking is available on the southwest corner of the campground.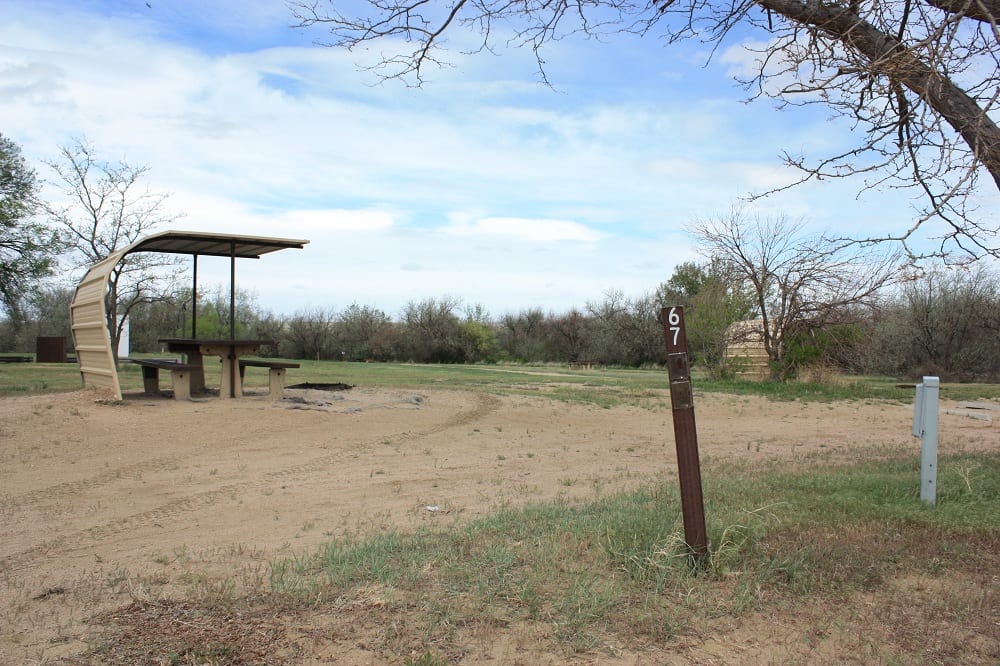 This central camping area has a dumpster on the west edge of the loop that comprises the site with showers and flush toilets shared with the southern portion of Fox Hills Campground. Close access to Jackson Lake make campsites 128, 129, and 130 very popular.
The outline of the largest campground on Jackson Lake appears to be quite convoluted, but it is a well-designed campground that squeezes 85 drive-through sites in a relatively small footprint. The entire campground is non-electric, the only one on Jackson Lake without electric service. It is a short walk to the lake from this campground.Closest town: Ft. Morgan (27mi)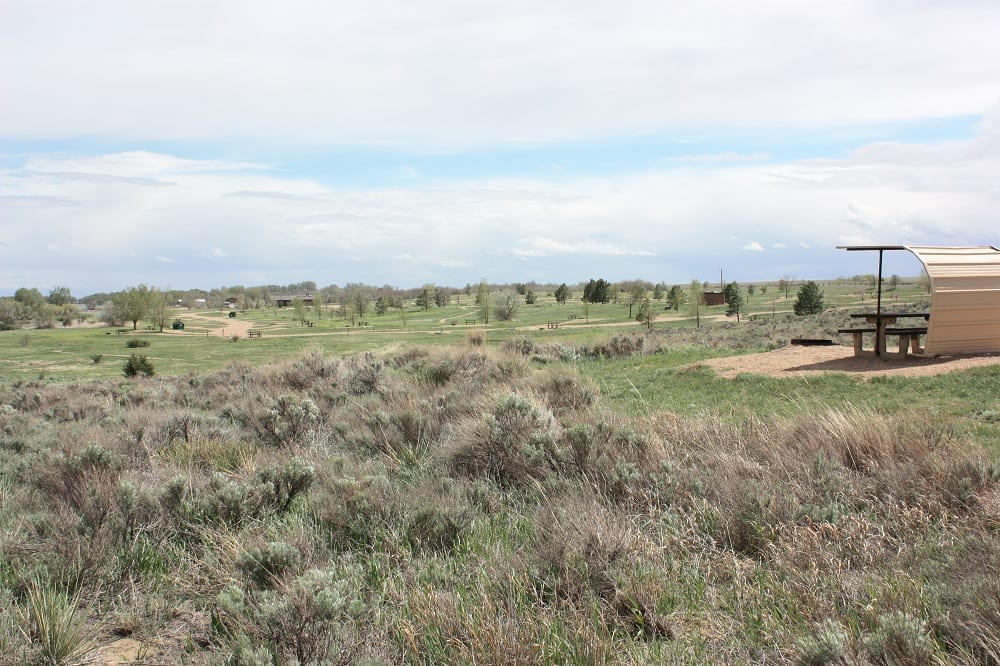 This northernmost campground on the shore of Jackson Lake is the smallest of the seven, with just eight campsites, a vault toilet and a location 150 to 200 yards from the west shore of the lake. It is connected to the Fox Hills campground by an access road to the west and a walking path on the eastern side.
Consider Greeley or Sterling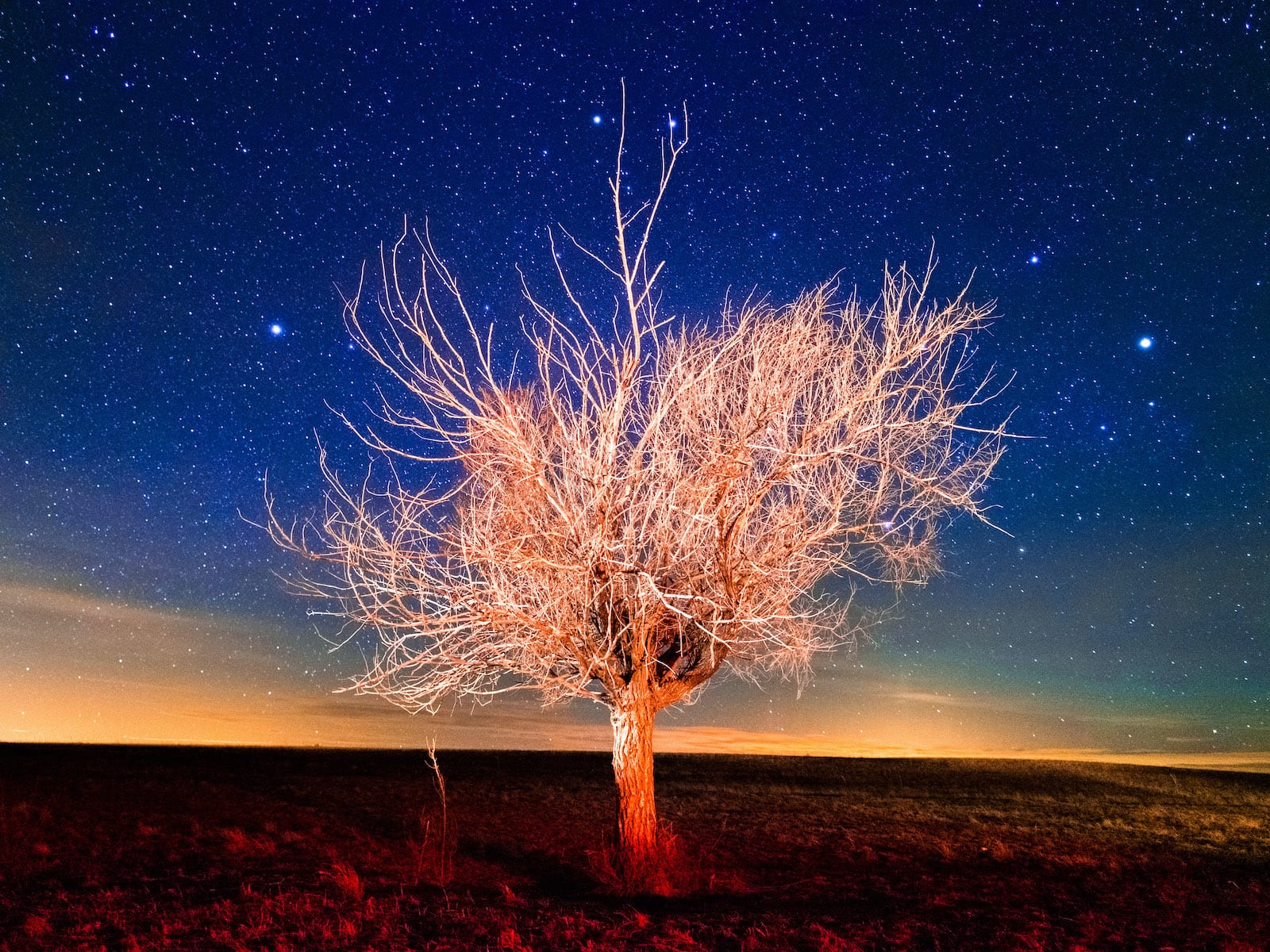 If you're looking to explore the Pawnee National Grassland, either Fort Morgan or Greeley make great basecamps for day tripping into the park. One of the famous points in the grassland are the Pawnee Buttes. There's a short hike out to reach them and dispersed camping in Pawnee National Grassland found nearby.
The largest town in Northeast Colorado is Sterling at around 15,000 people. It's located 45 minutes northeast of Fort Morgan on I-76, and is a gateway to North Sterling State Park. At this large jewel of the Great Plains, you can camp lakeside by North Sterling Reservoir. It's another fun camping excursion that has fewer crowds than the front range.
Those are some of best places to camp in the vicinity of Fort Morgan and Jackson Lake State Park. Remember to clean up after yourself and have a terrific time exploring the plains!