Whether you're coming for the dazzling natural beauty or a soak in the local hot springs, Steamboat Springs makes a for a terrific camping destination. Between Oak Creek, Steamboat and Clark, there are ample campgrounds to choose from in this region of Routt County.
The epicenter of the Yampa Valley, Steamboat Springs is a tourist hot spot, offering everything from an alpine coaster to endless national forest. Formed by the Yampa River, the Yampa Valley is a special place to all those who've visited before.
The river, which runs through Steamboat Springs, start south of town in the flat top mountains by Yampa. It flows north to Oak Creek before heading west at Steamboat Springs, all the way past Craig to Dinosaur National Monument. This is where it joins with the Green River. On its way, it passes by numerous opportunities to camp and access the Routt National Forest.
List of camping by Steamboat Springs, Oak Creek and Clark, CO, in order of proximity:
Camping near Steamboat Springs

Residing at a comfortable alpine elevation of 6,732 feet, Steamboat Springs features a nice four seasons climate. Combined with a reasonable three hour drive from Denver and a population of over 13,000 people, Steamboat makes an extremely popular destination for weekend trips. It's one of the largest mountain towns in the state, with both a wide western downtown and mountain village. Camping can be found fairly close to town at places like Buffalo Pass.
A complete campground with all the amenities and a few more you might not expect. This very popular KOA is located in Steamboat Springs and is a prime destination for campers and outdoor recreational enthusiasts all year long. You can fish in the campground, refresh from a long road trip at the laundry and shower facilities or just relax each evening after a long day's adventure in the surrounding Colorado countryside.
Set on 27 acres in view of the popular Steamboat Springs ski areas, this RV park is designed for the ease of campers with larger recreational vehicles. The location is just a few minutes away from downtown Steamboat Springs and an equal distance from mountain biking, hiking, horseback riding and myriad other seasonal and year-round outdoor adventures.
This popular campground lives up to its name, it is dry, no water is available at the site. This is a popular area to access excellent hiking and mountain biking trails on Buffalo Pass. Set in a forest of aspen, blue spruce, and fir, the afternoon winds create a musical backdrop unique to the Colorado wilderness.

FREE – Dispersed Camping on Buffalo Pass Road
This is probably the closest, best free camping to downtown Steamboat Springs. Buff pass also provides fast access to Strawberry Park Hot Springs. After you pass the turnoff for the above Dry Lake Campground, you'll begin to wind up Buff Pass, passing by numerous pull offs for preexisting campsites. Always practice leave no trace. 2WD is fine for the bottom of the pass, but the higher you go, and if you continue onto Walden, you'll want a high-clearance 4×4.
At the top of Buffalo Pass, this lightly used campground is located on Summit Lake and a popular destination for horseback riding, mountain biking, and all-terrain vehicles. Only hand-powered boats or canoes are allowed on the lake. Located near the boundary of the Mount Zirkel Wilderness it is a good base camp for adventures in the pristine Colorado outdoors.
Stream fishing, hiking, and mountain biking await the traveler arriving at this lightly used campground. There is no water at this campground, so plan ahead. Located on historic Rabbit Ears Pass the campground is surrounded by tall, mature trees that sing the song of the mountains in the afternoon breeze.
High clearance vehicles are recommended to access this quiet campground on the shore of Fish Creek Reservoir. A good location for mountain biking, hiking and all-terrain vehicles the lake offers good shoreline fishing with non-motorized boats allowed on the reservoir. On the way in, stop by the trailhead for the Fish Creek Falls, it's only a ten minute hike to the waterfall.
Camping near Oak Creek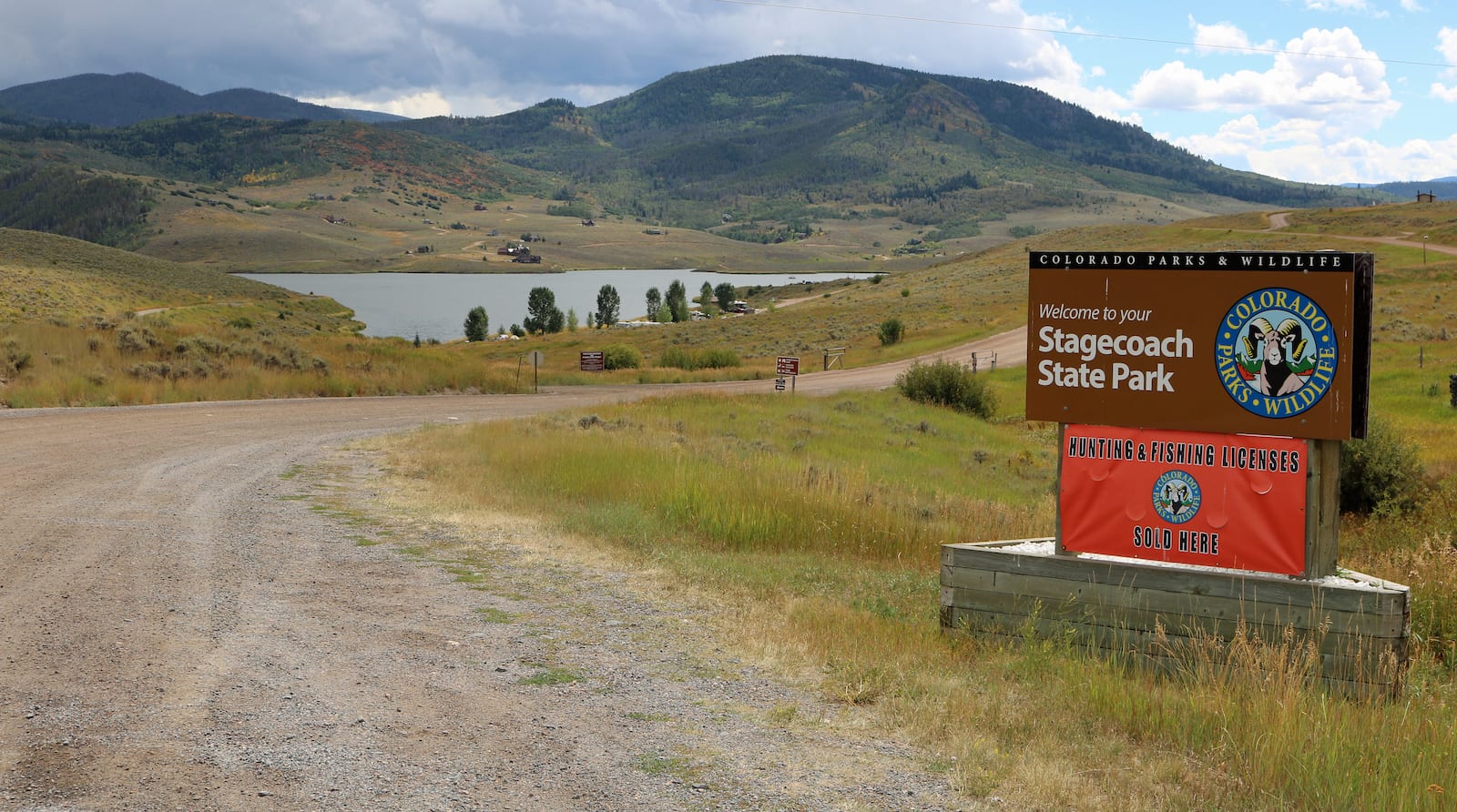 Thirty minutes south of Steamboat at an elevation of 7,428′, Oak Creek is a gateway to Stagecoach Reservoir. This small town features nearly 1000 people, but there aren't many facilities, so expect to drive to Steamboat for restaurants or shopping. The local Stagecoach State Park features two campgrounds with a combined 64 campsites, as well as a couple of group campground.
A total of 92 campsites divided among four campgrounds provide visitors with a variety of camping venues at this popular Colorado state park. A pair of boat ramps, one on the north shore of the reservoir, and another near the Morrison Cove area offer easy access to the lake. A marina, amphitheater and group picnic and camping sites are spread through this popular destination. Lake and river fishing are among the many activities in the picturesque Yampa Valley.
Camping near Clark and Hahns Peak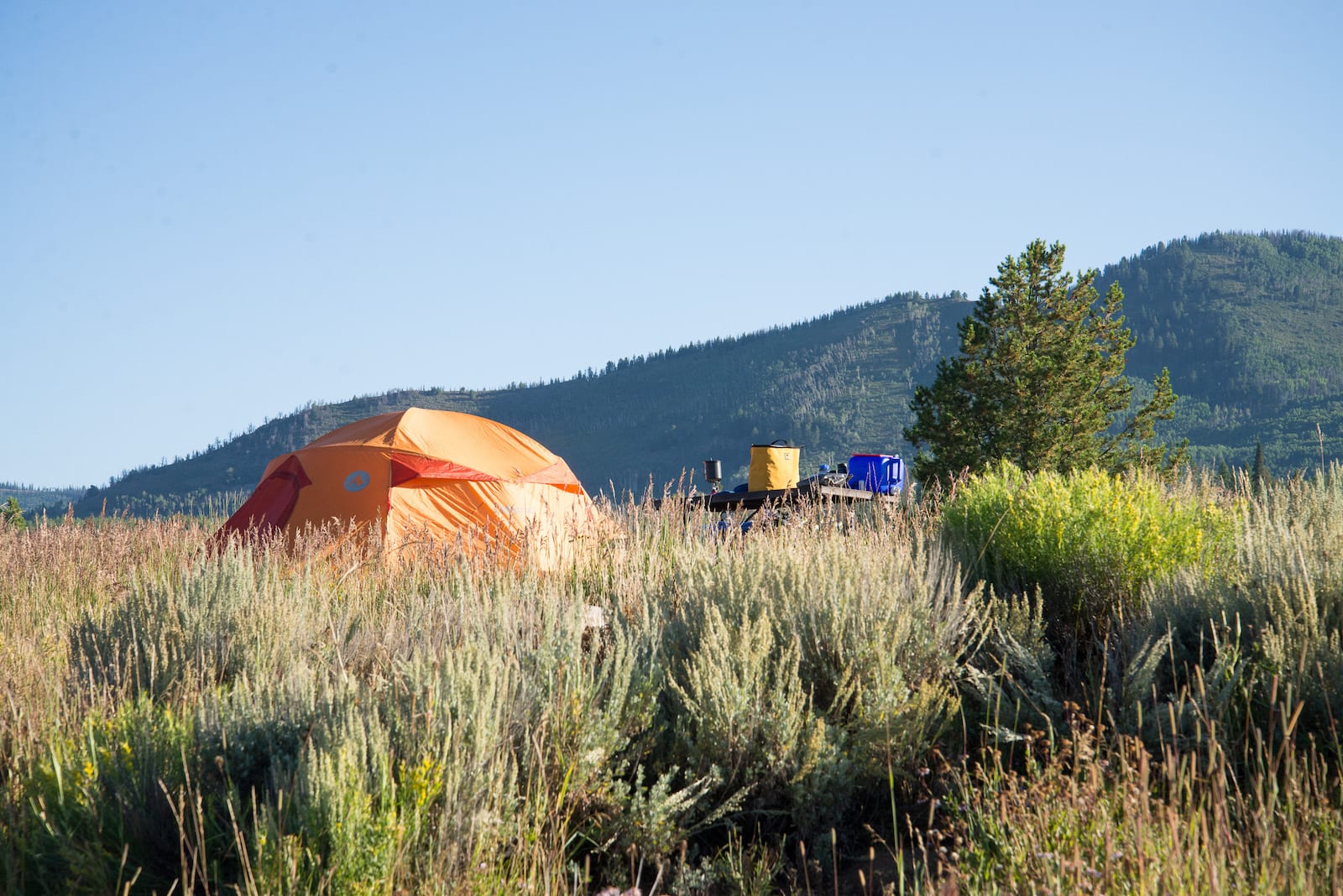 Isolated thirty minutes north of Steamboat Springs via County Road 129, Clark is the perfect place for nature lovers who want to get away from the city. Located between Clark and its northern neighbor Hahns Peak Village, thirty minutes north, are two state parks: Steamboat Lake and Pearl Lake. The communities of Clark and Hahns Peak feature outdoor recreation throughout the year, and restaurants to accommodate the crowds.
There are both two dozen individual campsites, as well as a group camping venue for up to 100 guests. Mountain biking, horseback riding and hiking are all popular venues along with canoeing, rock climbing, kayaking, off-road vehicles, and rock climbing. Fishing on the Middle Fork of the Elk River is a popular pastime. Wildlife is abundant in the area, along with great opportunities to watch native birds. The area surrounding the campground is inhabited by mule deer, elk, black bear, bobcats, moose and coyotes, animals that are often spotted near the campground.
Located at Coulton Creek Trailhead Trail #1188 this is a popular area for mountain biking, horseback riding and hiking. There are no amenities, no toilets and you should bring water with you. This is primitive, free camping at its best. Wildlife is abundant in the area.
Located on Hinman Creek near the Elk River this campground offers nearby trout fishing. Hiking, mountain biking, and horseback riding are popular on the South Fork Trail just a quarter-mile from the camp. No water is available at the campground, so plan ahead.
Camping at all Colorado state parks now requires a reservation. This popular campground has two loops with scenic views of Pearl Lake and the surrounding area. A wide variety of outdoor recreation is available including all-terrain vehicles, non-motorized boating, horseback riding, fishing, hiking, mountain biking, off-road vehicle trails, and kayaking.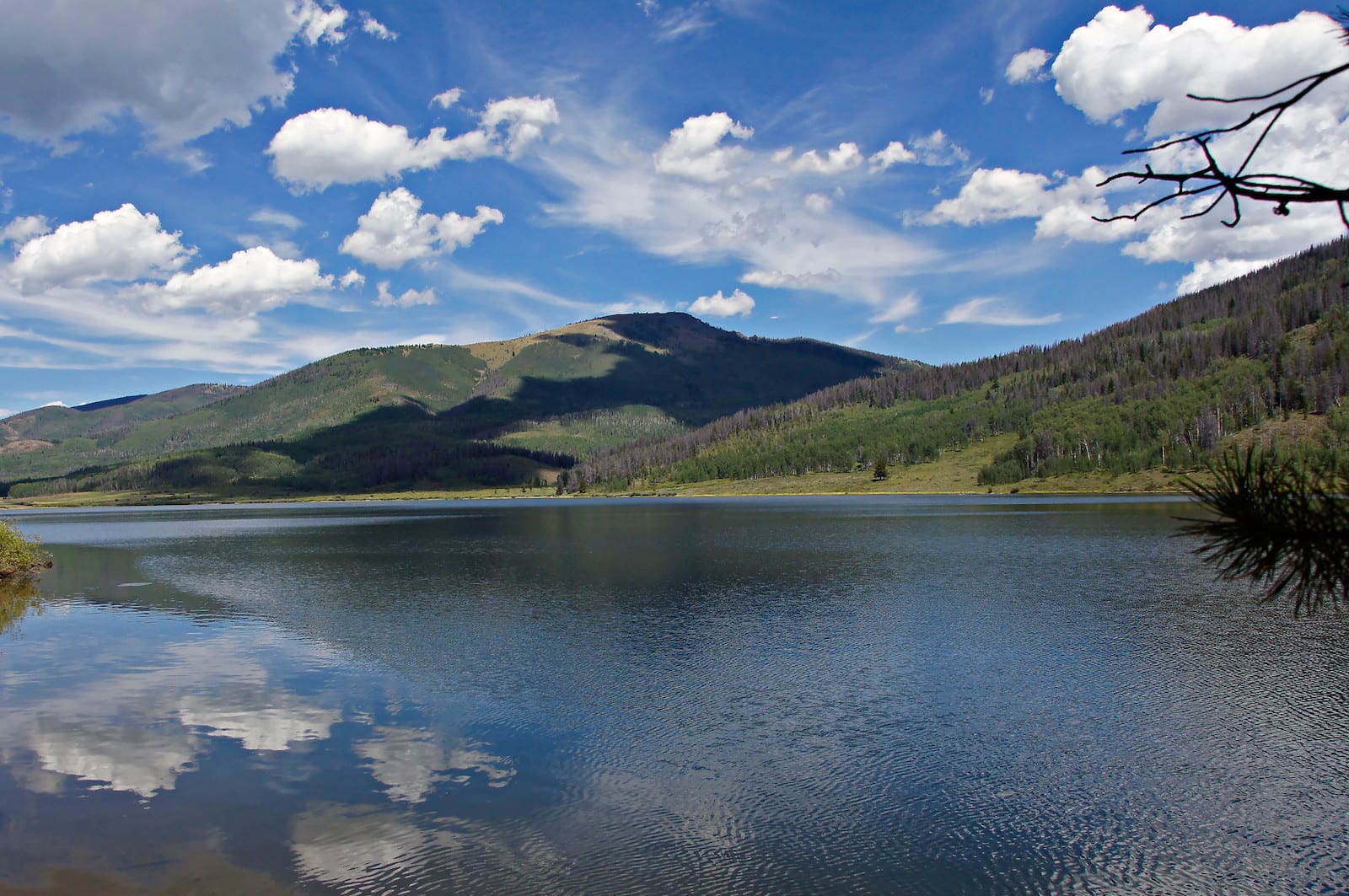 Steamboat Lake is often described as one of the jewels of the Colorado wilderness. With over 1,000 acres of mountain lake, views of Hahn Peak, and close proximity to ski areas this lake and the two modern, well-equipped campgrounds on it are extremely popular destinations. You can boat, fish, hike, ride horses, or mountain bikes while taking in the spectacular scenery. With 188 campsites to choose from you can have a wilderness experience with nearly all the comforts of home. A note to campers, a camping permit required in addition to a daily or annual vehicle pass.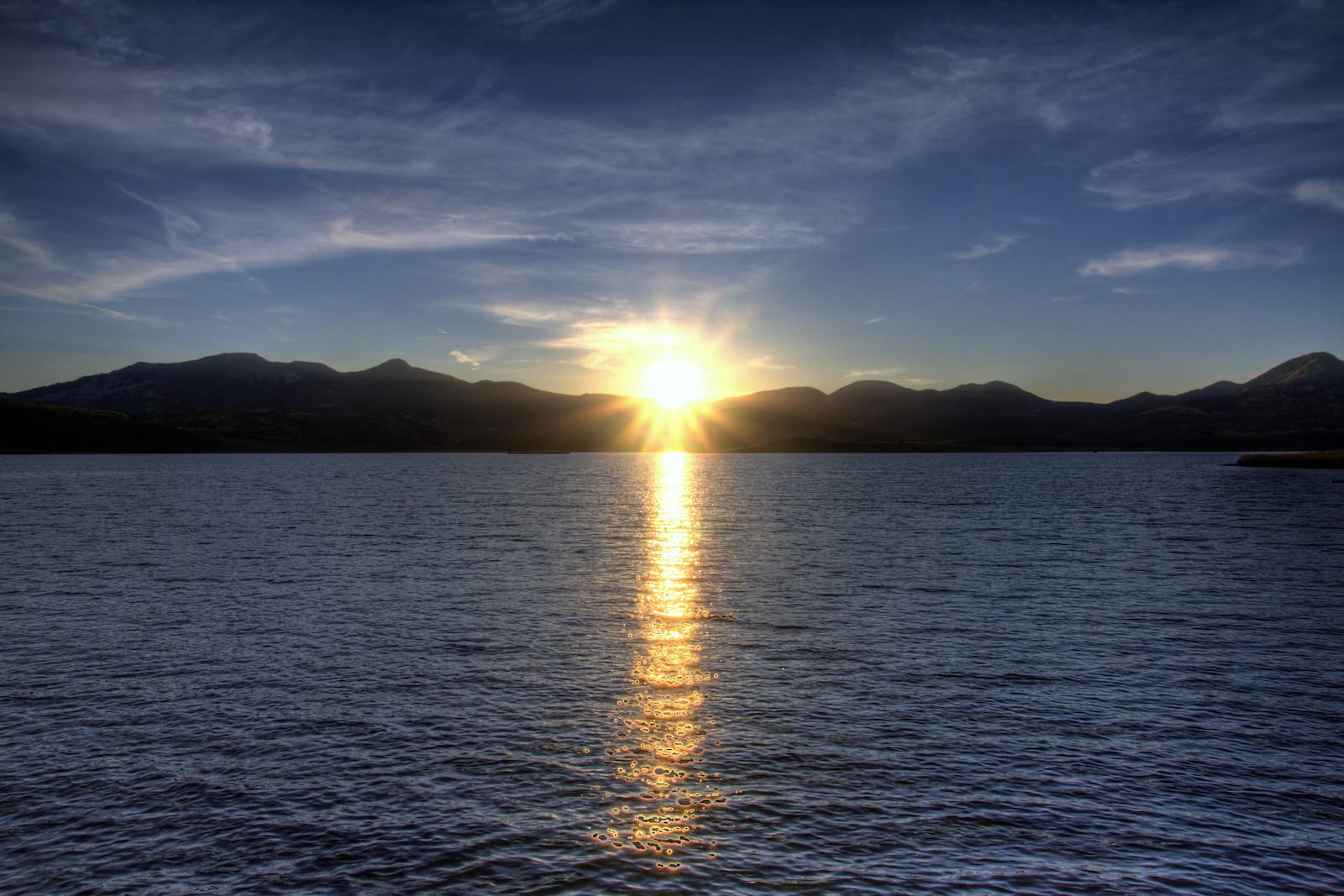 This campground offers non-motorized or electric boating on Hahns Peak Lake, along with terrestrial adventures in biking, and hiking. Anglers can pursue trout from many offshore points or from a boat on the lake. The area is rich in wildlife with bear, bobcat, mule deer, moose, and elk seen often from the campground. There is no water at the campground, plan accordingly.
Consider Kremmling, Walden or Craig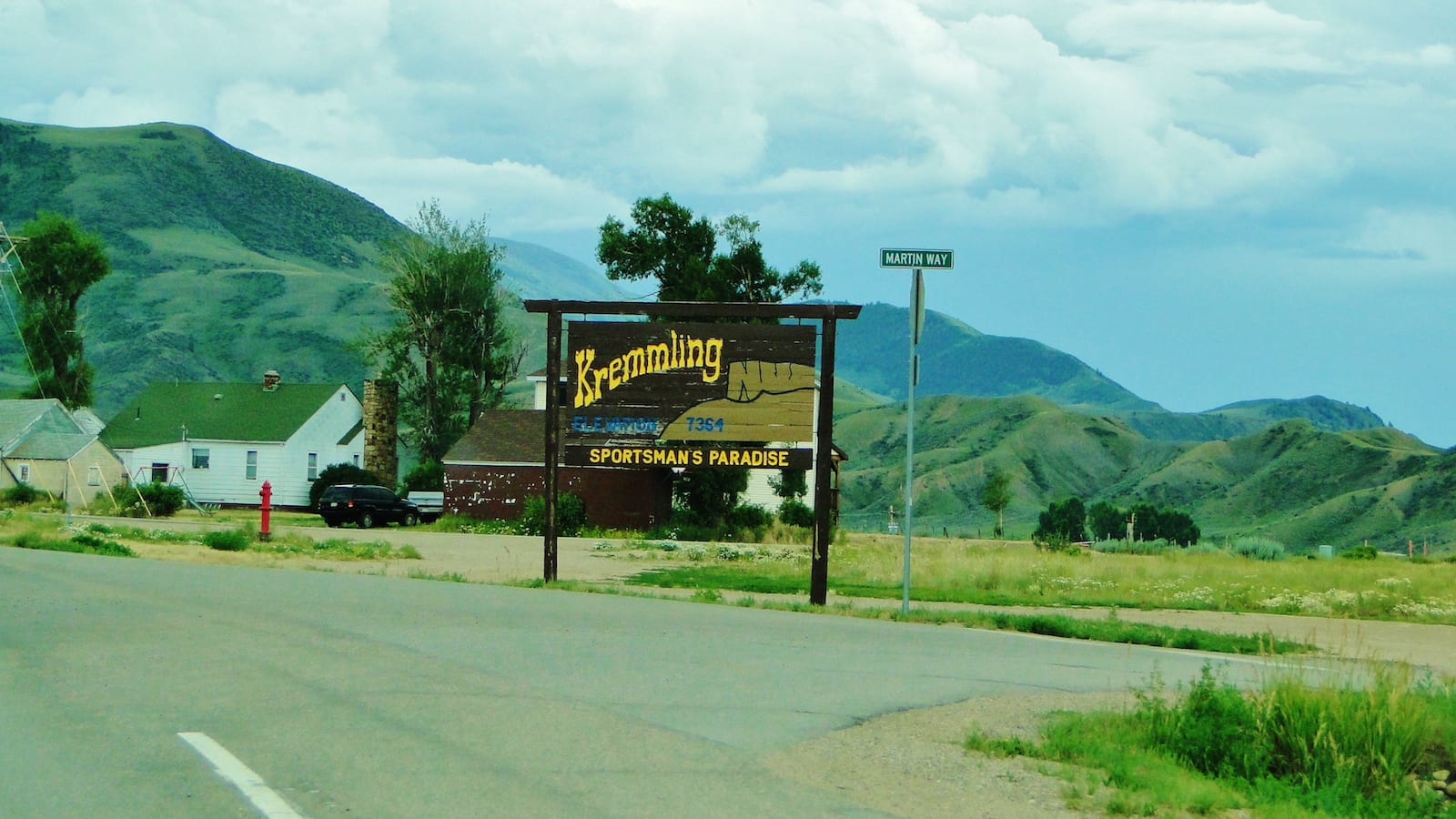 One hour southeast of Steamboat resides the western town of Kremmling. You'll pass it on your way to Steamboat Springs if coming from Denver, making it quicker to reach for a weekend campout. It's a bit long to day trip into Steamboat though, but certainly doable from some of the campgrounds near Kremmling. The biggest attraction in town are the outdoors, with several lakes nearby, including Green Mountain and Williams Fork reservoirs.
One hour northeast of Steamboat lies the North Park town of Walden. It's the county seat and only real town in all of the expansive Jackson County. Unless you're driving from Fort Collins, you won't pass Walden on your way to Steamboat Springs. You can detour north just before Rabbit Ears Pass to check out one of Colorado's least visited regions. There are plenty of cool campgrounds by Walden, like those within State Forest State Park.
About forty-five minutes west of Steamboat puts you at 6,198 feet of elevation in Craig. For those looking to hit up Steamboat Springs just for a day, you can pass through town, see its sights, and then roll onto your campground near Craig. At nearly four hours northwest of Denver, you'll really get away the crowds here. With a population of around 9,000, there are plenty of businesses in town to outfit your camping trip.
That's a roundup of the best places to camp around Steamboat Springs, Colo. Remember to practice leave no trace and follow all fire bans