Clark is a tiny village north of Steamboat Springs on County Road 129. It was a former mining camp next to Hahns Peak. Today visitors come for the recreation.
Steamboat Lake and Pearl Lake are close by, as is the Routt National Forest. There is a cool general store/liquor store/post office/deli in town, the Clark Store, as a well a few restaurants further down the county road.
In the winter the area is popular for snowmobiling, cross country skiing and snowshoeing. A few places to eat remain serving throughout the year. In the summer recreation of all types are nearby. Clark has several options for horseback riding, including Elk River Guest Ranch and Del's Triangle 3 Ranch.
Main Attractions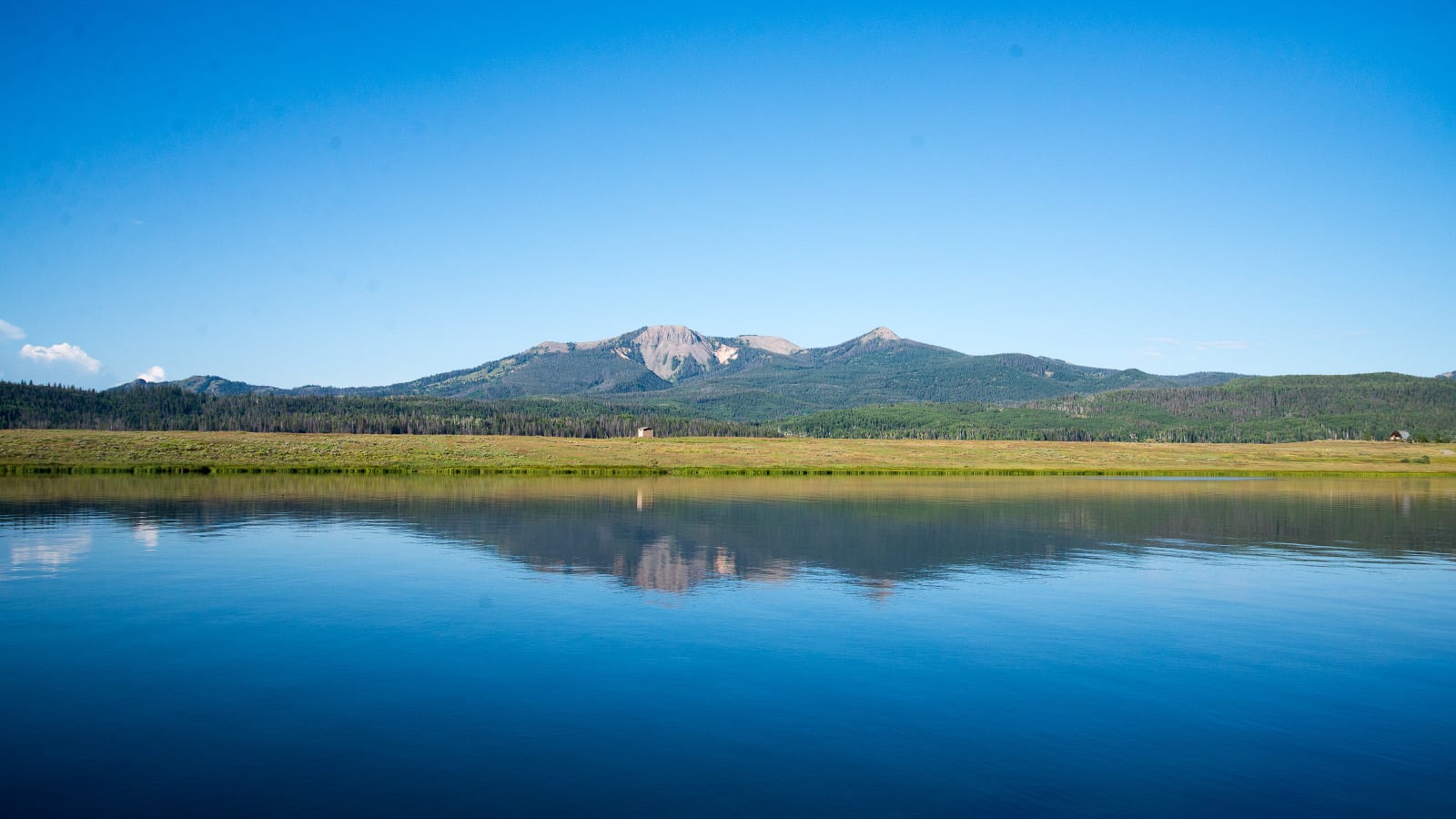 Steamboat Lake – Popular state park for summer recreation including motorized boating. There are two campgrounds at Steamboat Lake.
Pearl Lake – Located across County Road 129 from Steamboat Lake, Pearl Lake offers retreat and relaxation. It's wakeless boating only at this scenic state park.
Recreation
Camping:
Steamboat Lake has the most campsites with 188, with camping available year round.
Pearl Lake has 36 sites late May to mid October and 2 yurts available year round.
Dispersed and free car camping can be found in parts of the Routt National Forest. Take County Road 129 north past Hahns Peak until it comes to a fork in the road which is closed in winter. Take a right onto the US Forest Road and look for established sites.
Hahns Peak Lake is a part of the Routt National Forest and has a campground.
Read about the camping near Steamboat Springs, Clark and Oak Creek.
​Fishing:
Hahns Peak Lake, Pearl Lake and Steamboat Lake all offer fishing in North Routt County.
Accommodations
They also have specialty lodging in the form of guest ranches: Vista Verde Ranch, Elk River Guest Ranch, and Home Ranch.
Dining
For drinks head to Hahns Peak Roadhouse, a large bar and restaurant with live music every Saturday. Hahns Peak Cafe is a Mexican restaurant located across from Steamboat Lake.
Activities near Clark
Cross Country Skiing:
Federal Lands:
Museums:
Sleigh Rides:
State Parks:
Towns:
Latest in Clark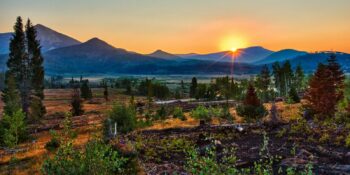 View more Clark articles