Oak Creek is a tiny ranching town popular for hunting and fishing. There are a few restaurants and a motel. It's located on US 131, about twenty miles south of Steamboat Springs.
The statutory town is located at an elevation of 7,428 feet in Routt County. In 2010 the town had a population of 884. Oak Creek got its name from scrub oak that was growing near town.
History
The town was incorporated on December 26th, 1907 as a coal mining town. It grew to over 2,000 and 30 businesses by 1915. The coal mining peaked around 1930 when most trains switched from coal to diesel power. Today, Oak Creek has nearly 900 residents.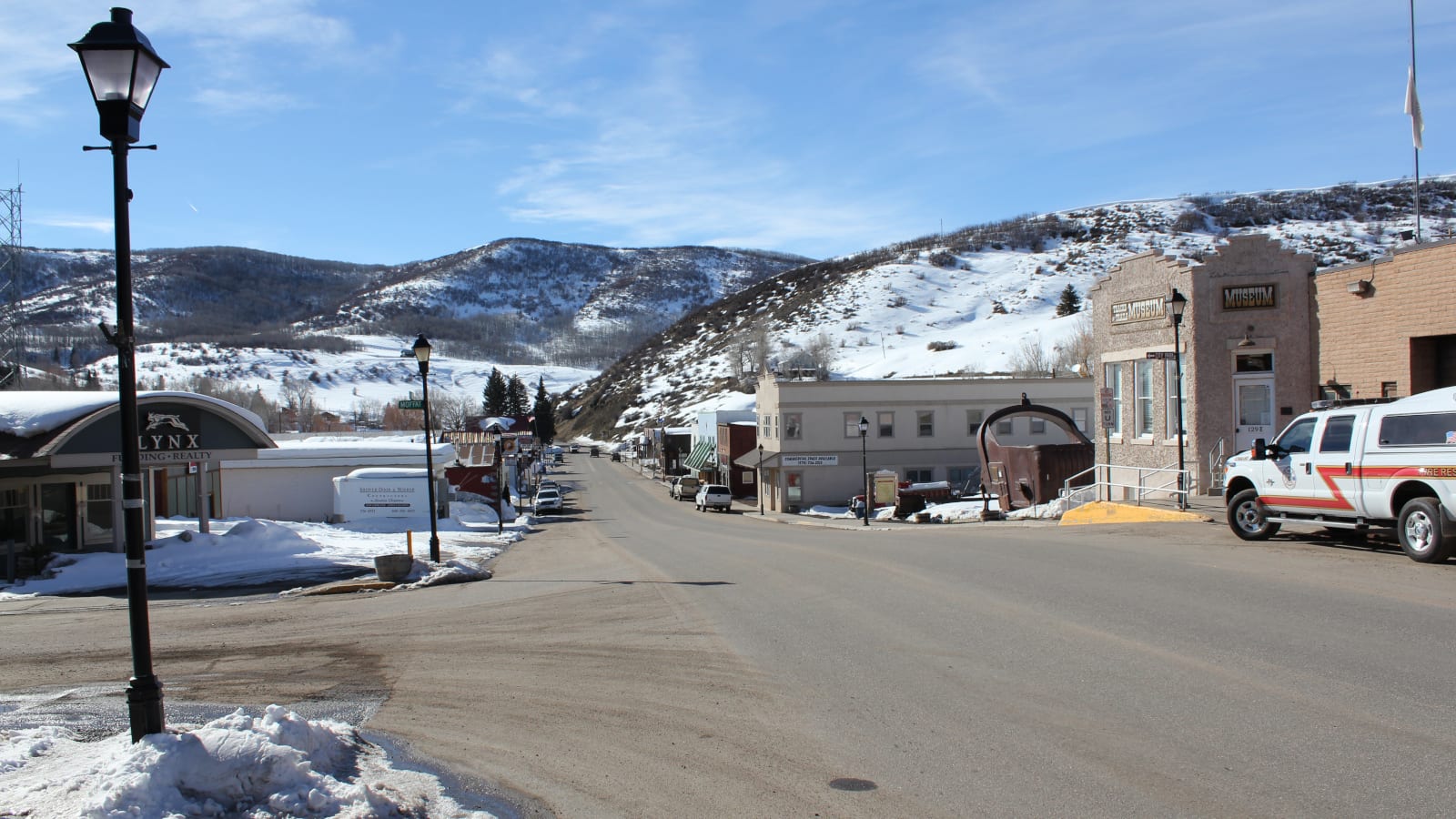 Main Attractions
Stagecoach State Park – Centered around a massive lake near the headwaters of the Yampa River. Camping, boating and fishing are excellent. There is ice fishing in the winter.
Routt National Forest – Numerous access points are located on US 131 near Oak Creek. Recreation activities include hunting, fishing, ATV, camping, hiking and biking, to name a few.
Recreation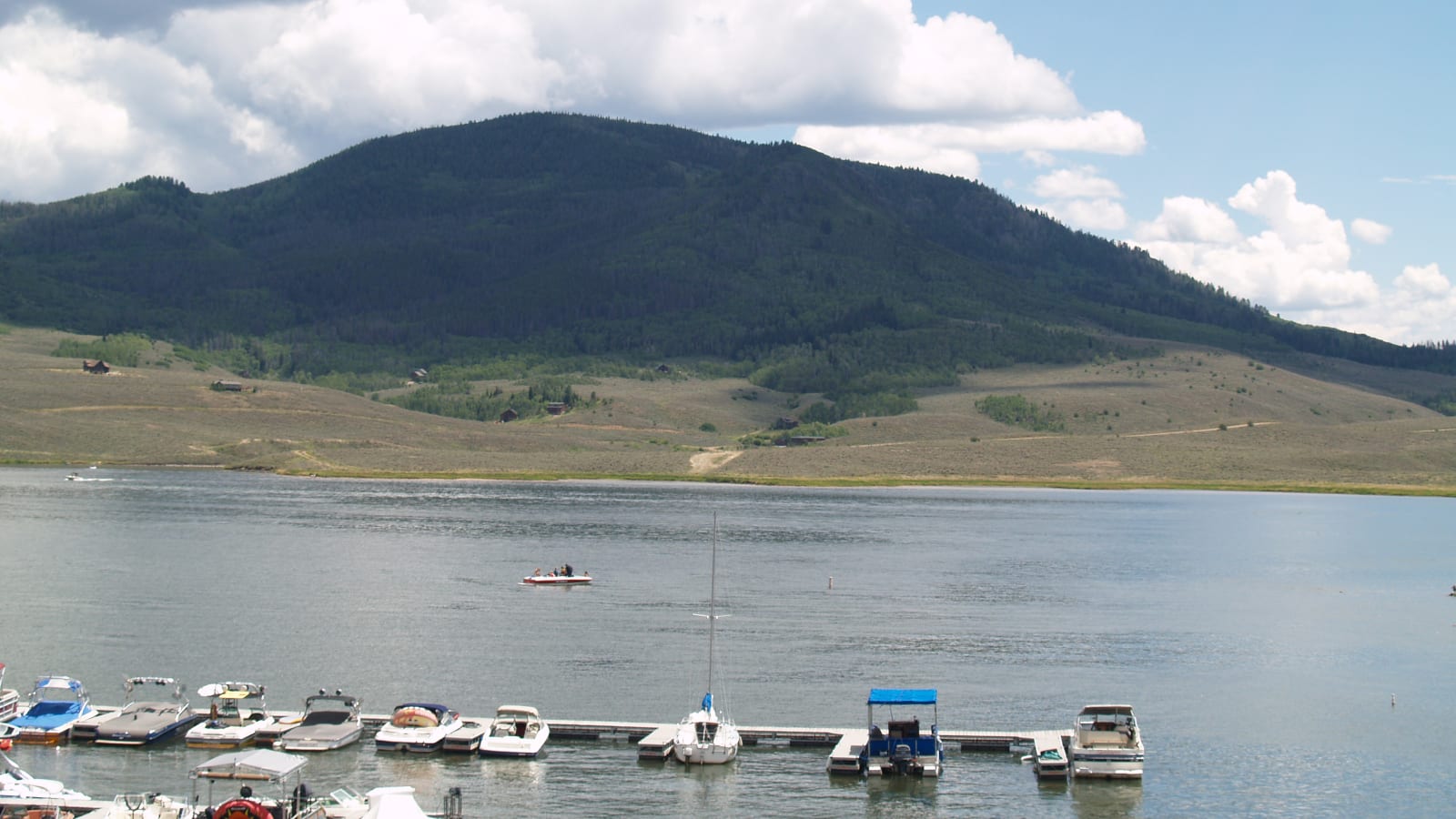 Camping:
Stagecoach State Park has 92 campsites with views of the lake.
Flat Tops Byway has an entry point a few miles south in Phippsburg on Co Rd 15. Take Co Rd 15 right to Co Rd 132, which becomes the scenic byway. Primitive campsites can be found on nearly any dirt road for the first half, as well as campgrounds with facilities.
Read about the camping near Steamboat Springs, Clark and Oak Creek.
Fishing:
Yampa River begins to the south in the Flat Tops and north past Yampa into Stagecoach Reservoir. Fishing can be found along much of the river. It then continues north to Steamboat Springs and then west to Utah.
Hiking:
Walk around several trails at the local state park or head into the Flat Top Mountains for a real journey. Steamboat Springs is also full of great hiking.
Accommodations
Activities near Oak Creek
Federal Lands:
Hot Springs:
Museums:
Private Parks:
Scenic Drives:
Ski Areas:
Snow Tubing:
State Parks:
Towns:
Transportation:
Latest in Oak Creek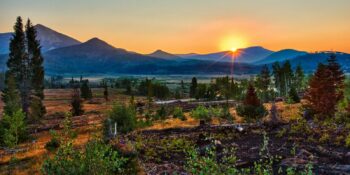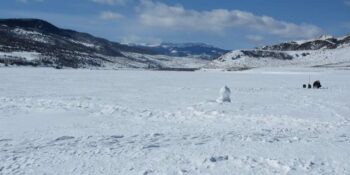 In the winter Stagecoach Reservoir freezes over and traditional fishing turns into ice fishing. The reservoir…