"Land of Many Uses", Routt National Forest is comprised of nearly 2.9 million acres in Northwest Colorado. The most visited areas of the forest are around Steamboat Springs. Camping and hiking are prevalent in the endless forests of northwest Colorado. The Routt National Forest goes all the way to the Wyoming border.
Main Attractions
These are just a few of the things to do in Routt National Forest:
Buffalo Pass: Known locally as Buffs Pass, this dirt road connects Steamboat with Walden. In the summer, 2WD cars can access numerous primitive camping sites on the front side of the pass just out of Steamboat. The pass closes due to snow in the winter, but it's still accessed for snowshoeing, snowmobiling, and backcountry skiing.
Fish Creek Falls: A series of nature trails lead to a remarkable waterfall. It's open year-round, with snowshoeing and ice climbing common in winter.
Flat Tops Trail Scenic Byway: A remote and picturesque, 82-mile drive through the Flat Tops Wilderness in NW Colorado. It connects Yampa and Meeker.
Hahns Peak Lake:  More secluded and smaller than neighbor Steamboat Lake, Hahns Peak Lake is located north of Steamboat in Clark. Hahns Peak Lake Campground is $10 a day. Free primitive camping can be found in the surrounding Routt N.F.
Rabbit Ears Pass:  Named for the rabbit-ear-shaped buttes visible from the top of the pass. Year-round people use the pass for its great system of biking, hiking, and 4×4 trails. Primitive campsites and campgrounds are easy to find. In the winter, it's a wonderland for snowmobiles, with lots of deep, dry snow.
Activities: Biking, Boating, Camping, Fishing, Hiking, Hunting, Picnicking, OHV, Scenic Drives, Cross Country Skiing, Snowmobiling, Snowshoeing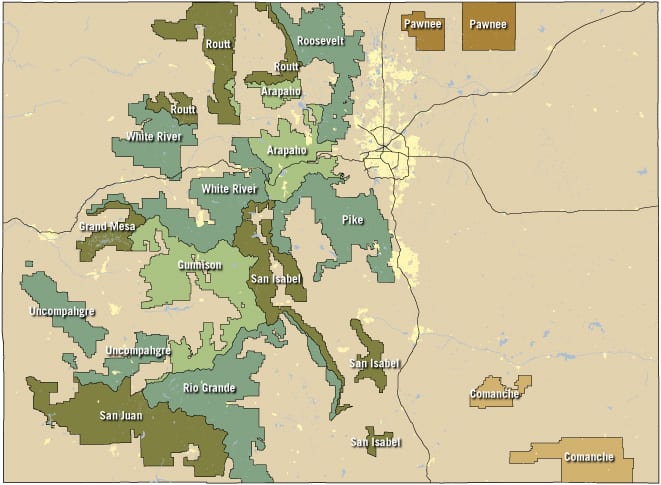 Details
Nearby Towns:
Maps: Routt N.F. (PNG)
Motor Vehicle Use Maps:
Routt Campgrounds: Reservations
Website: fs.usda.gov/mbr
Latest in Routt National Forest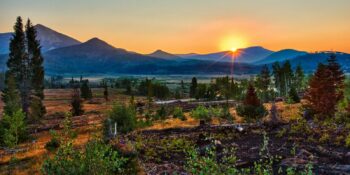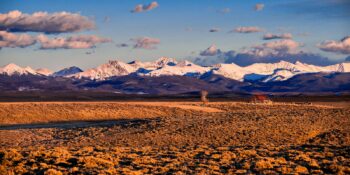 If you're looking for a vast and remote place to get lost in, Colorado's North Park…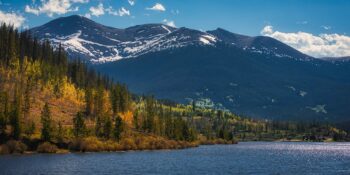 The North Park region of Jackson County, centered around its county seat, Walden, makes for a…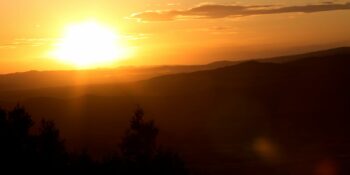 As the western gateway to the Flat Top Wilderness, Meeker attracts its fair share of adventure…