"Land of Many Uses", Routt National Forest is comprised of 1.25 million acres in Northwest Colorado. The most visited areas of the forest are around Steamboat Springs.
Camping, hiking, mountaineering, and winter sports are prevalent in the endless forests of northwest Colorado. The Routt National Forest goes all the way to the northern Colorado border and continues as the Medicine Bow National Forest in Wyoming. Managed in conjunction with its Wyoming side, the total area in the Routt-Medicine Bow National Forest hovers at just under 2.5 million acres.
Main Attractions
The most popular destination surrounded by the Routt National Forest is Steamboat Springs. You can also access points of it from Walden, Yampa, Clark, and Grand Lake, CO. These are just a few of the things to do in this northwest Colorado national forest.
Map of Routt National Forest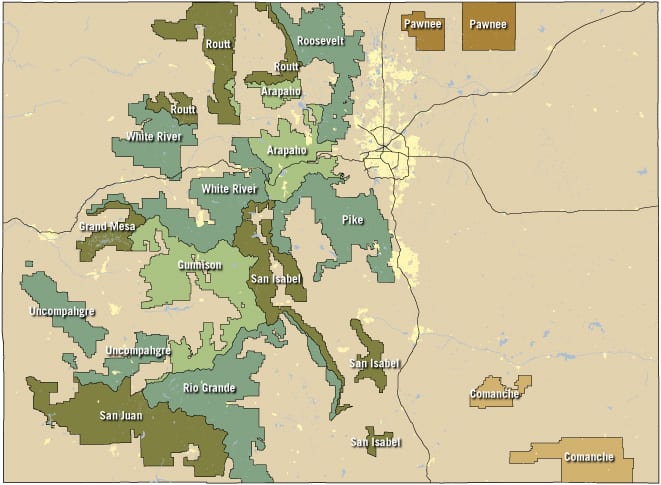 Routt National Forest covers portions of the Never Summer and Medicine Bow Mountain Ranges, most of the Park Range, Elkhead Mountains, and a slice of the Flattops. If none of those ranges sound familiar, you're not alone; this is remote country located far from most common Colorado knowledge. Elevations range from 12,185 atop Mt. Zirkel to just above 7,000 feet near the Wyoming border.
Many parts of the National Forest collect copious amounts of snow. In fact, the Park Range is known as the snowiest mountain range in the whole state. The weather reporting station at Buffalo Pass collects over 500 inches of snow per year.
Biking
Plenty of road cycling exists throughout Steamboat Springs, but recent mountain bike trail improvements have created some superb options worth exploring. Mt. Werner, the summit of Steamboat Springs Ski Resort, can be biked in the summer months and features exceptional views after a 3,000-foot rise.
More local favorites include the Emerald Mountain Flow Fest, a loop combination across the valley from the ski resort with purpose-built single track and great downhill portions. Routt County has a very active and expanding mountain biking network supported by local organizations like the Routt County Riders.
Boating
A handful of pristine lakes dot the area within and surrounding Routt National Forest. Steamboat Lake, Hahns Peak Lake, and Stagecoach Lake State Park are all easily accessible from Steamboat Springs and support motorized boating. Fees may apply to each location.
Lake Catamount also supports boating but only allows members and guests to utilize the water. Further afield and up the dirt road to Buffalo Pass, Fish Creek Reservoir is a small, secluded national forest lake that doesn't allow motorized boating but supports kayaks and canoes in a great wilderness setting.
Camping
Like all the Colorado national forests, both campgrounds and dispersed campgrounds can be found. Both are in abundance around this forest. Hahns Peak Lake Campground and Steamboat Lake Campground are two popular options, but primitive campsites can be found off Buffalo Pass, Rabbit Ears Pass, Flattops Scenic Byway, and numerous forest service roads that crisscross the region.
The rules for primitive camping in national forests are fairly relaxed, with recreationists typically able to claim a single spot for up to 14 consecutive days. Always check the local rules though, as this can vary.
Fishing
Popular lakes around Steamboat Springs offer great still-water fishing, but cascading mountain rivers offer terrific fly fishing as well. The most obvious choice is the Yampa River as it flows right through town, but wilder options include stretches of the Elk River north of Steamboat, and a stretch of the Yampa River underneath Lake Catamount Dam, known as the Tailwaters.
For those looking to get away from the crowds, heading deeper into the national forest and trying Sarvis Creek, Silver Creek, or Mad Creek are all good options. Please check with the local ranger district on up-to-date fishing rules and makes sure you have a valid fishing license before heading out.
Hiking
The hiking options in Routt National Forest are fantastic. Near Steamboat, the trail to Fish Creek Falls is a must-do, alongside local city trails. Hiking Hahns Peak is also an area staple and provides breathtaking views from its bald summit. Long stretches of the Continental Divide Trail pass through the region, unlocking hundreds of backpacking possibilities.
The remote and lush Sarvis Creek Wilderness, near the town of Yampa, is a sub-alpine hikers paradise featuring dense foliage, pristine meadows, and tons of solitude. And for the dedicated, Mt. Zirkel and Little Agnes are strenuous but rewarding objectives deep within the Mt. Zirkel Wilderness.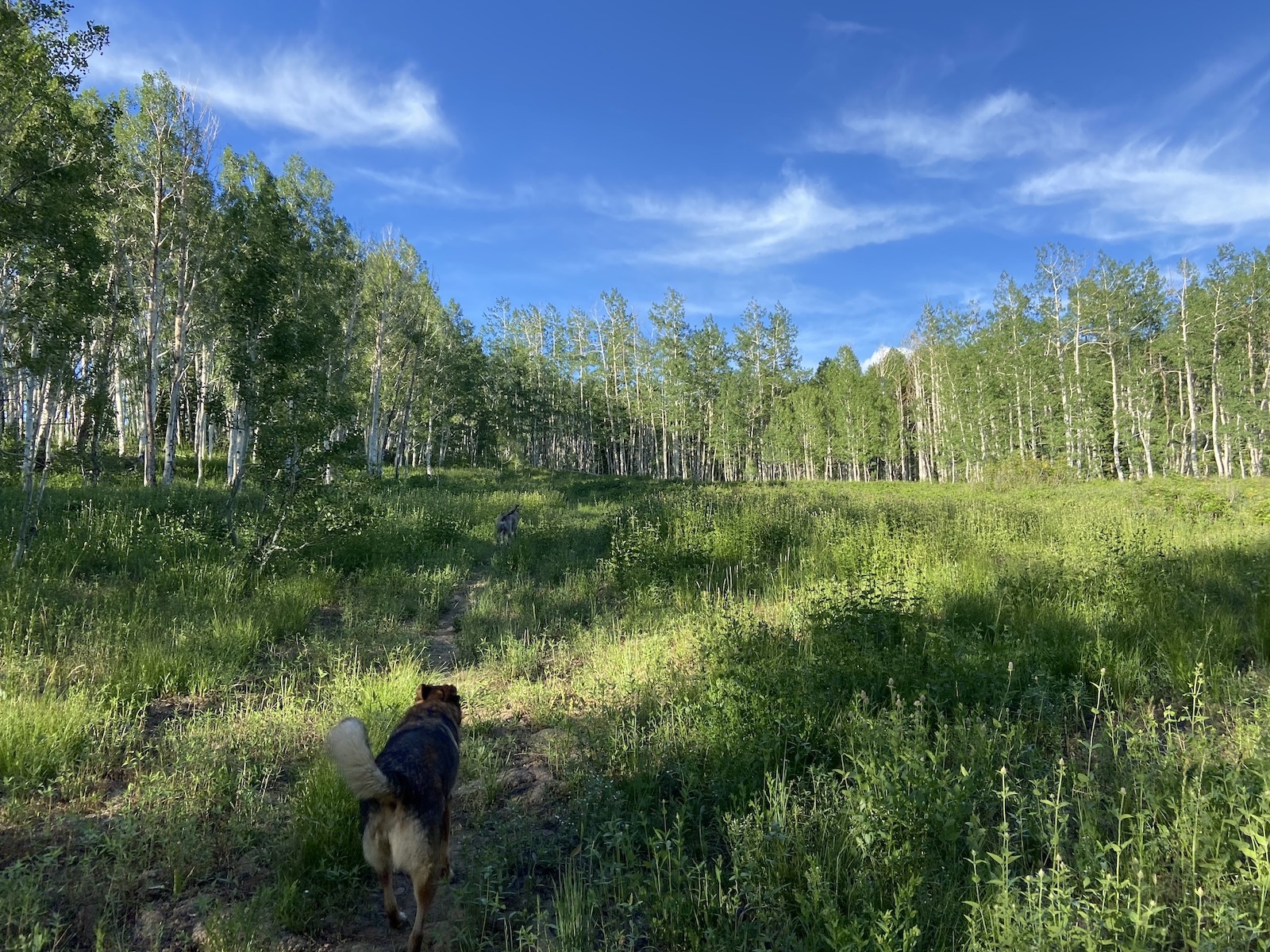 OHV
Popular OHV locations include Buffalo Pass, where a dirt road connects Steamboat with Walden. A nice network of rough dirt roads also exists near Rabbit Ears Pass, and a classic network of OHV trails around Hahns Peak draws people from around the state. Adjacent to the southern portion of Routt National Forest, a well-laid-out OHV network at Wolford Mountain north of Kremmling provides additional off-road adventures.
Scenic Drives
One of the 26 scenic byways in the state, the Flat Tops Trail Scenic Byway is a remote and picturesque, 82-mile drive through the Flat Tops Wilderness in NW Colorado. It connects Yampa and Meeker. Make sure to soak up the outstanding views at 10,343 foot Ripple Creek Pass. And if you have the time, an eight-mile detour on Forest Road 205 gets you to Trappers Lake, which is a fantastic place for a quick picnic before continuing the drive.
Winter Recreation
Routt National Forest has a lot of winter recreation to offer. Snowmobiling tours through Steamboat Snowmobiling Tours, and High Mountain Snowmobile Tours make excellent use of local terrain. Ice climbing and snowshoeing around Fish Creek Falls are also popular and as long as the road is passable, a winter excursion to Strawberry Park Hot Springs is highly recommended.
You can also take advantage of dog sledding tours for a unique area experience. And of course, downhill skiing or riding at Steamboat Springs Ski Resort is a fantastic way to spend a winter day.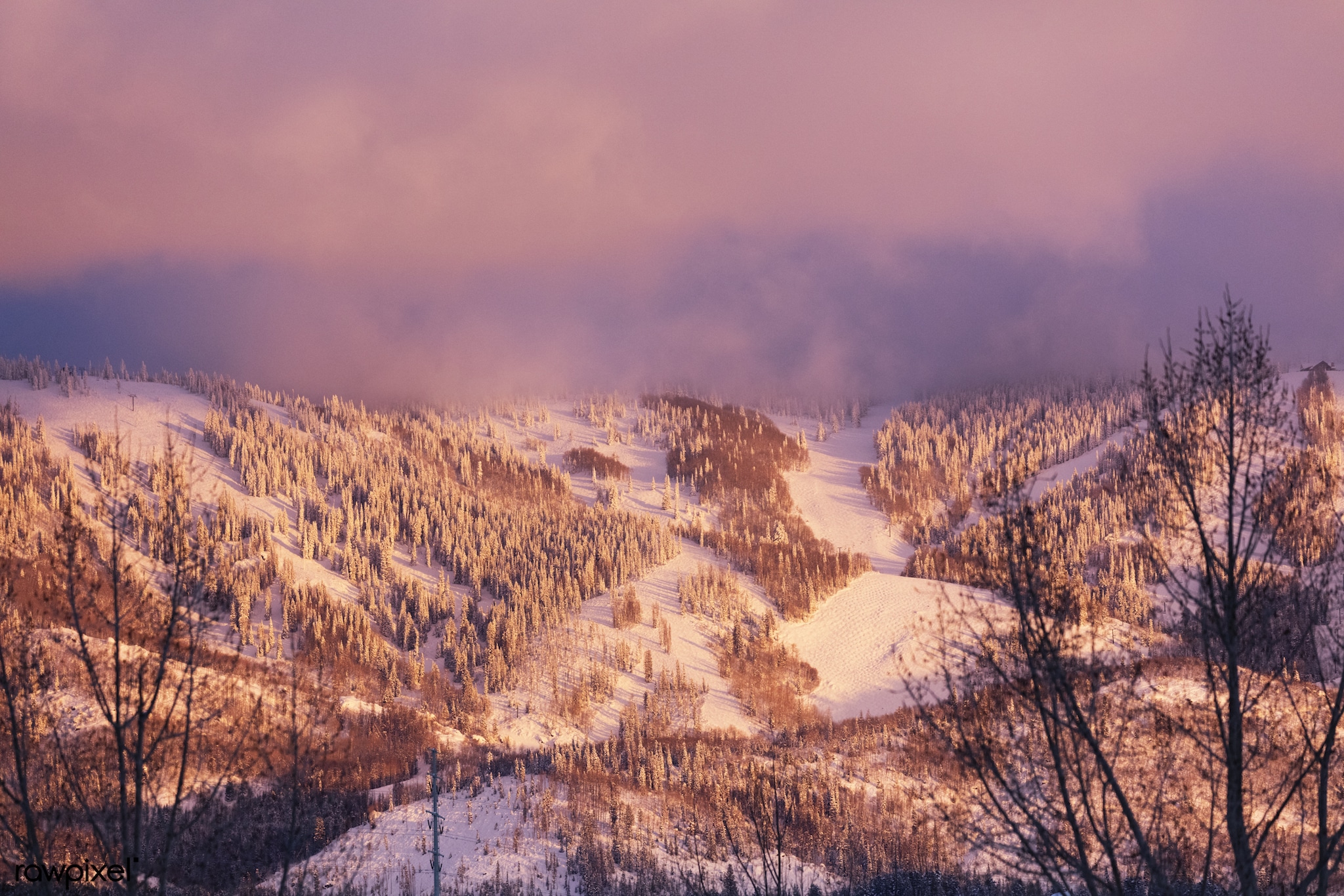 Routt National Forest epitomizes the joys of remote colorado outdoor recreation. The adventure opportunities are vast and take place on rugged and remote terrain perfect for disengaging from city life.
Details
Nearby Towns:
Maps: Routt N.F. (PNG)
Motor Vehicle Use Maps:
Routt Campgrounds: Reservations
Website: fs.usda.gov/mbr
Latest in Routt National Forest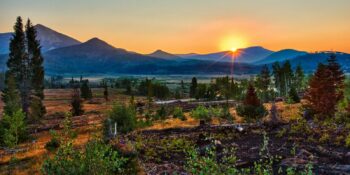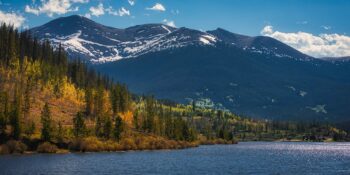 The North Park region of Jackson County, centered around its county seat, Walden, makes for a…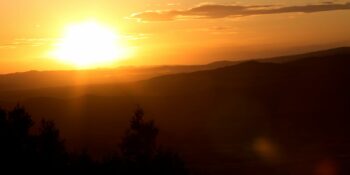 As the western gateway to the Flat Top Wilderness, Meeker attracts its fair share of adventure…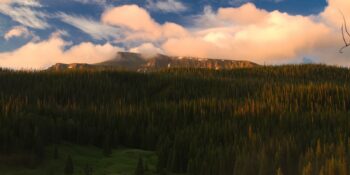 Tucked away forty-minutes south of Steamboat Spring on State Highway 131, Yampa is the eastern gateway…