In an isolated portion of Colorado just south of the Wyoming border, the North Platte River provides the opportunity for tons of fun whitewater action. The river is filled with exciting Class III – IV rapids and comes with ample opportunities for spotting wildlife like bears and moose.
Rafting Trips on the North Platte River
The North Platte River is most popular for full day, overnight, and multi-day floating and camping trips. Rafter's journeys often extend all the way north to towns of Encampment and Riverside, Wyoming through a long stretch of remote wilderness.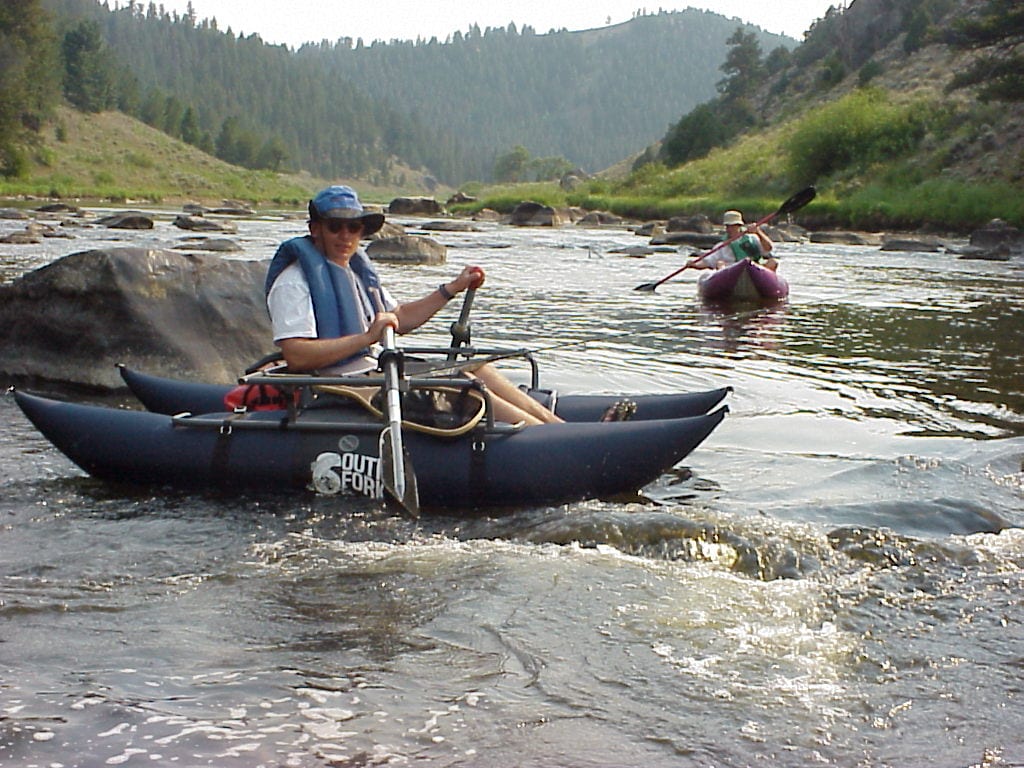 Whitewater Rafting Difficulty – The most difficult section of the North Platte River is near the Colorado/Wyoming border, with Class III – IV rapids. After Northgate Canyon, the river is rated as Class I – II, and is great for an easy-going float trip.
Here are the most popular whitewater rafting sections on the North Platte River:
Northgate Canyon
Beginning outside of Walden, the only whitewater rafting section of the North Platte River in Colorado begins at the Routt access point. For about 11 miles, rafters splash their way through Class III and IV rapids while crossing the border into Wyoming. The route ends at the Six Mile Gap access point after traversing many steep noteworthy rapids such as Windy Hole, Cowpie, Narrow Falls (The Gate), Tootsie Roll, and Stovepipe.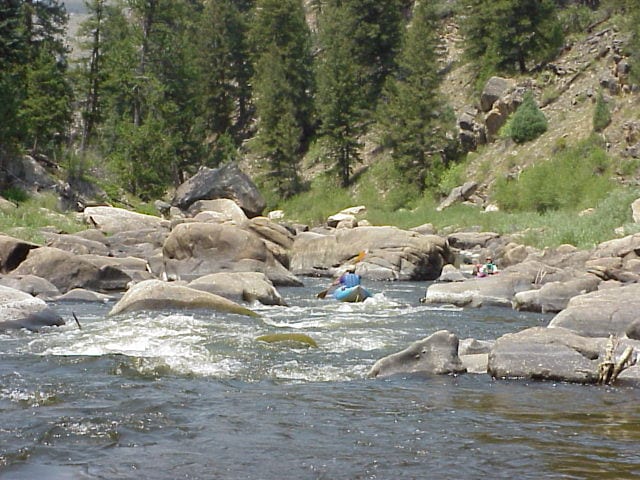 Six Mile Gap to Bennett Peak
For overnight trips on the North Platte Rivers, rafters can continue on for multiple days northbound. The Six Mile Gap to Bennett Peak sections spans the next 26 miles of the river to Encampment/Riverside, Wyoming. This portion of the North Platte is extremely mild (Class I to II rapids) and is most commonly floated for its serenity and wildlife viewing opportunities.
North Platte River Rafting Guides
Activities near the North Platte River
When you drive into Walden, it is hard not to notice that the town prides itself on being the "Moose Viewing Capital of Colorado." The area's ample waterways and healthy ecosystems within the Medicine Bow and Routt national forests make it perfect for both fishing, and seeing alpine wildlife in a remote, natural setting. More than anything, the North Platte River provides a peaceful mountain environment tucked away in an enchanting, seldom-seen portion of Northern Colorado.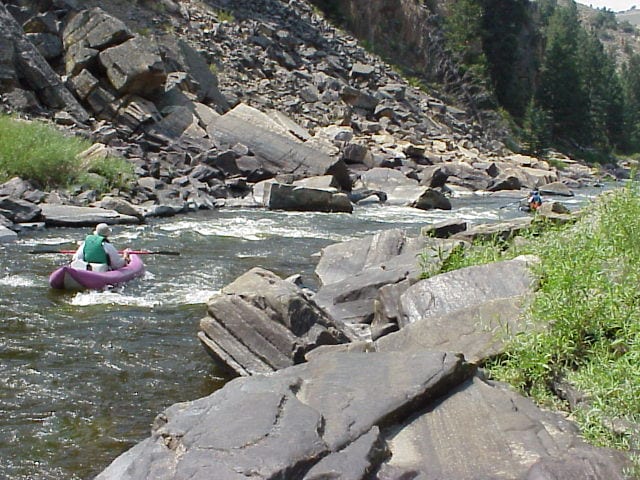 Details
Nearby Town: Walden
Season: Mid-May to Late-June
Class: III to IV
Latest in North Platte River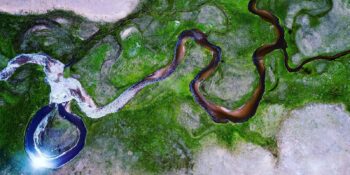 When all of Colorado's famous snow melts in the spring, it becomes the state's gorgeous rivers.…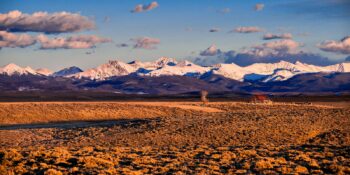 If you're looking for a vast and remote place to get lost, Colorado's North Park region…