Buffalo Pass is a wilderness playground in Steamboat's backyard. Beginning only minutes from downtown, it's 11 long miles to the top and 32 miles to Highway 14 near Walden. Camping, hiking, OHV trails, and lakes are found along the way.
2WD cars will do fine at lower elevations, but towards the top and final few miles, high clearance is recommended. The road isn't driven by cars in the winter, but it does get used by snowmobiles. Located in the Routt National Forest, the pass is closed to motor vehicles from December 1st to June 30th.
Activities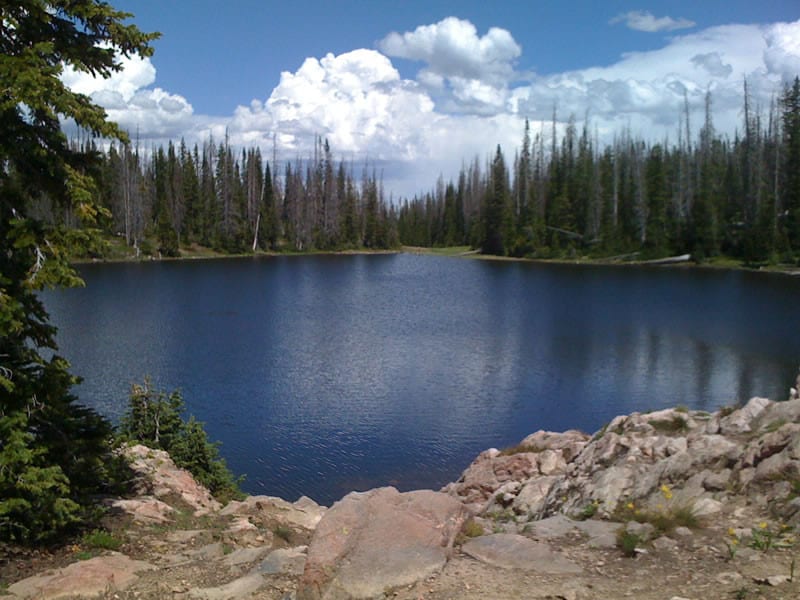 Biking – Trails from Buffalo Pass connect with other nearby areas, like Fish Creek Falls and Rabbit Ears Pass.
Boating – Non-motorized boats are allowed on Fish Creek Reservoir, located 19 miles from downtown Steamboat Springs. The trip to reach it requires a high clearance with a 4×4, so access is limited to inflatable watercraft or rooftop kayaks, and those fitting in the bed of a truck.
Camping – There are two campgrounds and dispersed camping, all are first-come, first-serve. Buff Pass is seasonally open in the summer, starting June 15th. The road is rough and rutted, and 4WD, high clearance is needed the higher you get.
Dry Lake Campground – 8 wooded sites at the base of the pass closest to town.
Summit Lake Campground  – 9 back-in sites, 6 walk-in tent-only at the summit.
Dispersed camping is permitted 1/4 mile past Dry Lake campground, and can be found after about 5 minutes. This will put you about 20 minutes from downtown. You'll see them marked with pull-offs for your vehicles and existing fire rings. Some dirt roads will lead to additional sites off of Buff Pass. The road is rough and most sites are suitable only for tents, rooftop tents, and small rugged campers. The campsites continue on and on up the rocky pass and get busy on weekends.

Fishing – Summit Lake is easily accessed from the top. There are other lakes, like Jonah, that require a hike from the top.
Hiking – Trails are located on both sides of the pass.
OHV – Permitted on the pass east of the start.
Winter – Backcountry skiing and snowmobiling are popular. Snowshoers and cross country skiers also make use of the lower trails.
Steamboat Powdercats operates a snowcat ski tour on the pass. It's epic!
Getting There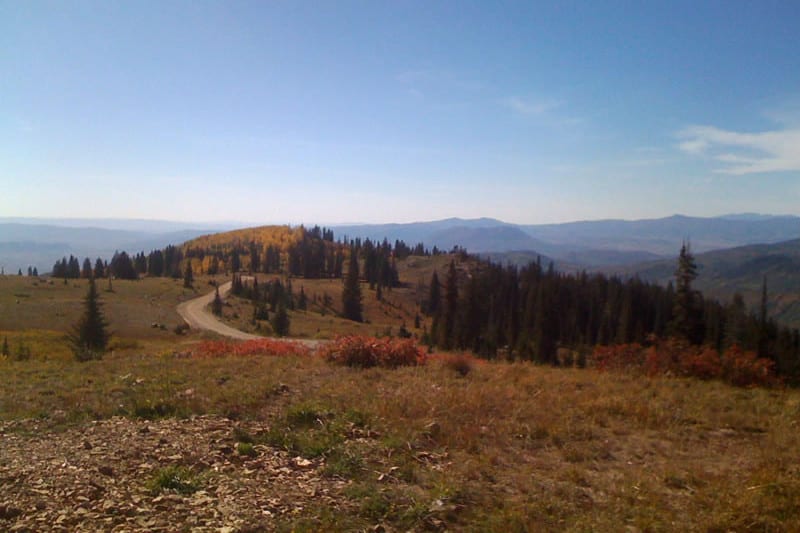 From Steamboat Springs – In downtown take Park Ave to Strawberry Park Rd, toward the Strawberry Park Hot Springs. Follow for a few minutes to County Rd 38. Take a right and proceed up over Buffalo Pass. You will need high clearance 4WD to make it the whole way to the summit and Walden.
From Walden – From downtown take CO-14 W for 12.5 miles following southwest. Make a right onto County Rd 24. Stay on this road to reach Buffalo Pass. It becomes Co Rd 43D/Forest Rd 625 and Forest Rd 60 to Co Rd R28, eventually submitting and descending into Steamboat Springs.
Details
Address: County Rd 38, Steamboat Springs to Highway 14, Walden
Phone: 970-723-2700 – Parks Ranger
Season: Year-round for recreation, but the road is closed 12/1 – 6/30
Roads: 2WD for recreation on pass | 4WD high-clearance at top and start to finish
Fees: Camping & day use at Summit Lake
Map: Parks (PDF) – A large motor vehicle use map showing the whole ranger district and where dispersed camping is permitted.
Website: fs.usda.gov/…
Latest in Buffalo Pass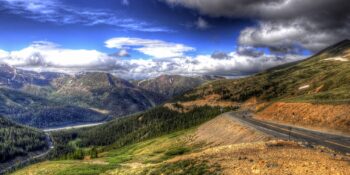 Everyone has heard of the Continental Divide that runs north and south throughout North America. But…