Here comes another powder factory for all the powder-hungry hounds out there! Considered by many as a top of its class, Steamboat Powdercats offers everything in its best quality, from the tours to their food and from the service to their snow.
It is conveniently located in Buffalo Pass which is one of the snowiest locations in Colorado. Buffalo Pass sits directly north of the Steamboat Ski Area, across Fish Creek Canyon, which is just about a 20-minute drive from downtown Steamboat Springs and is about 150 miles northwest of Denver.
Many call it a big powder factory due to the 400 and above inches of snow it receives annually. The snow is a major drawing card – very light and fluffy, something someone can see in only a few locations in the world. With nearly 4,000 acres of terrain, it sure can provide the perfect ground that will accommodate skiers of every ability level.
Backcountry Snowcat Skiing in Steamboat Springs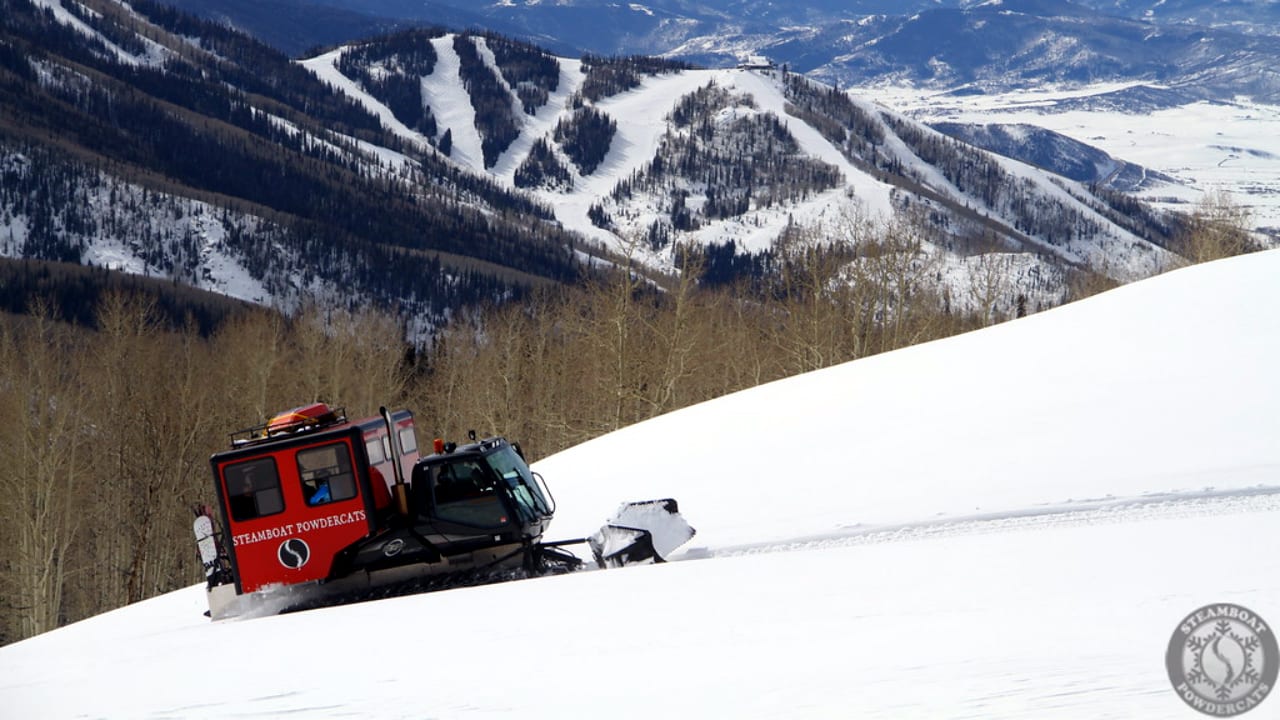 Steamboat Powdercats has twists added to their tours that bring them to a landslide victory amongst other competition. A typical 7:30 AM to 5:00 PM tour with them includes 8-16 runs on 8,000 to 14,000-foot peaks with three expert guides, and use of tools and safety equipment such as Armada skis, Never Summer snowboards, and avalanche beacons.
Their Alpenglow Cat Ski Tour can be one of life's most magnificent experiences, which lets the guests experience the heavenly lighting conditions between 3:30 PM to 5:00 PM, which most photographers call Golden Hour.
Variations being offered for this kind of private cat tour are Alpenglow Hour, Alpenglow Après Tour, and Alpenglow Dinner Tour, any of which is sure to enhance the entire Steamboat Powdercats experience. Their friendly and professional guides will make sure everyone has an amazing time with Steamboat Powdercats.
Everyone's safety is a priority as the guides have a minimum of Outdoor Emergency Care and Level I snow safety training. Already in its 3rd decade of operation, Steamboat Powdercats has many years of experience in providing a total backcountry experience for all of its guests.
Details
Address: 1724 Mt Werner Cir, Steamboat Springs, CO
Phone: 970-879-5188
Season: December – March
Website: steamboatpowdercats.com
Trending in Steamboat Powdercats