Rabbit Ears is not your average mountain pass. Instead of climbing to a high point and quickly descending, Rabbit Ears Pass climbs to around 10,000 feet and stays there for several miles. It's also one of the snowiest roads in Colorado, especially for one that's open year-round.
The pass was called so by the earliest trappers because of its appearance like rabbit ears. It's always been a historic marker for the approaching Yampa Valley. An improved highway opened in 1919. Muddy Pass is located a few miles east of Rabbit Ears Pass, also along US-40.
Activities on Rabbit Ears Pass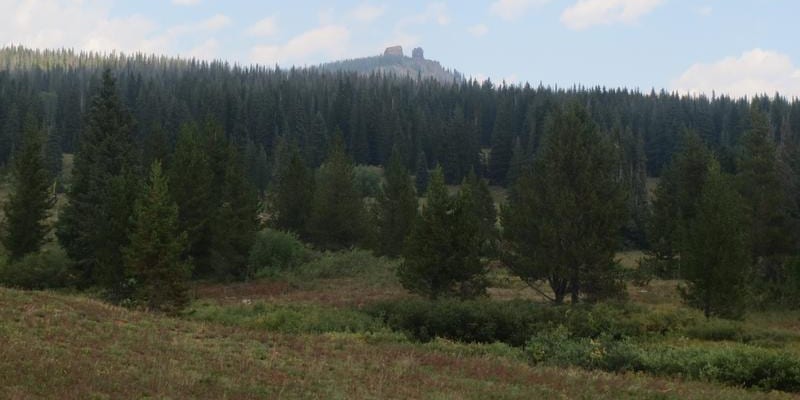 There is a slew of activities available within the Routt National Forest on Rabbit Ears Pass.
Camping – Free, dispersed camping is easy to find on most dirt roads on the pass. There are also two campgrounds, Meadows Lake and Dumont Lake with reasonable nightly fees. The former is first-come, first-serve, while the latter accepts reservations.
Read about the camping near Steamboat Springs, Clark, and Oak Creek.
Fishing – Dumont Lake is the biggest lake on the pass. It's located within a short distance from the highway. Muddy Pass Lake lies on the highway just east of Dumont Lake.
Hiking – The trail to Rabbit Ears is 4 miles beginning close to Dumont Lake. It can also be driven with a good 4×4. Numerous other trails exist from the parking areas on Highway 40. There's always a map on site.
OHV – From Dumont Lake, there is a 4-mile high-clearance 4×4 road to the Rabbit Ears (FS Rd 291). There are other trails open to ATVs.
Winter – Once the snow settles, snowmobilers can be seen playing on the pass daily. Snowshoeing and cross country skiing are common too.
Getting There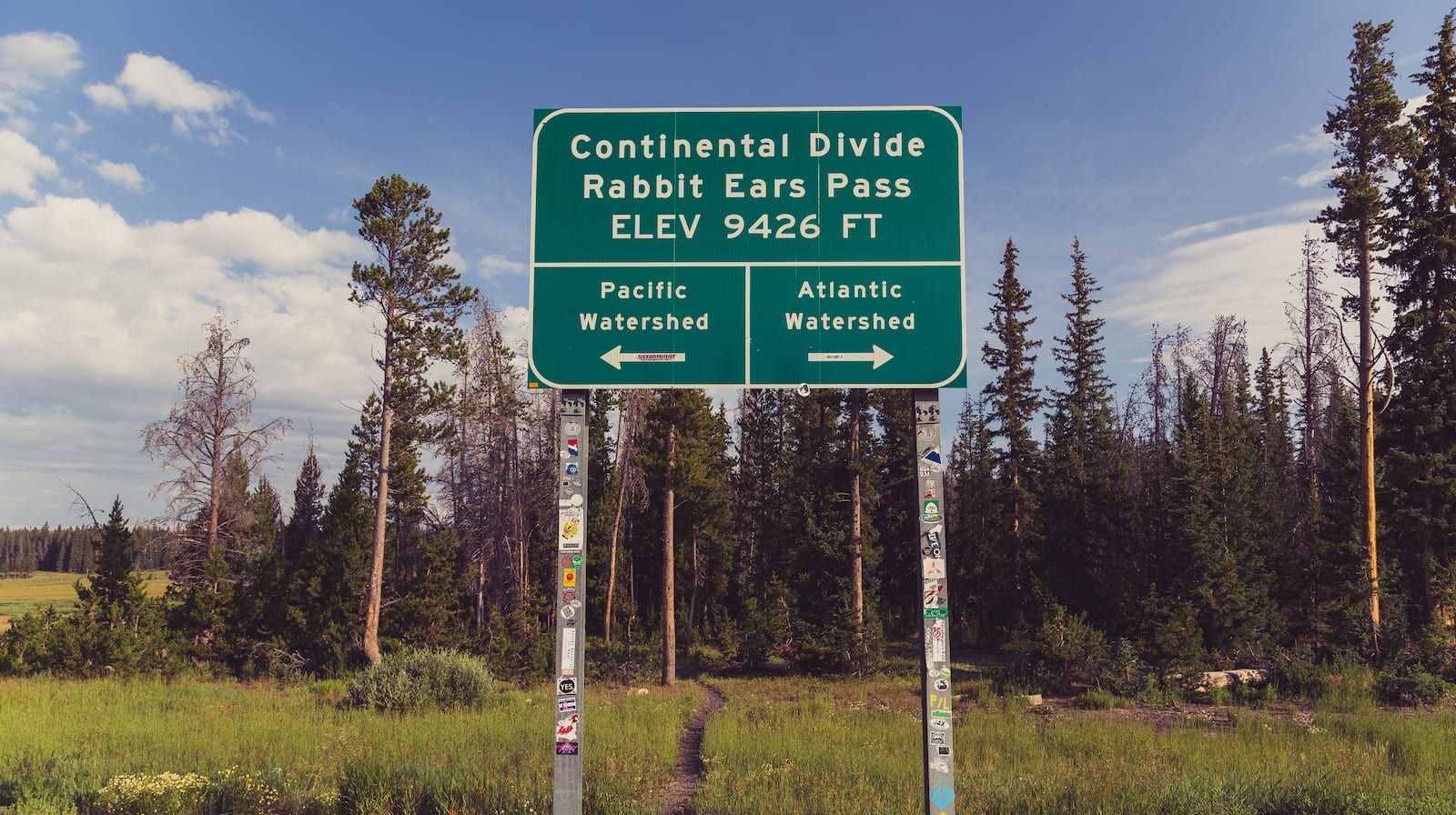 Highway 40 begins climbing to Rabbit Ears Pass shortly east of Steamboat. Parking for the pass is located on the highway at a number of points, including both a West Summit and an East Summit.
Details
Address: US-40, Steamboat Springs, CO 80459
Phone: 303-745-2300 – Routt N.F.
Season: Year-round
Fees: None
Map: Yampa (PDF) – A large motor vehicle use map showing the whole ranger district and where dispersed camping is permitted.
Campground: Reservations (Dumont Lake CG)
Website: israbbitearspassopen.com
Latest in Rabbit Ears Pass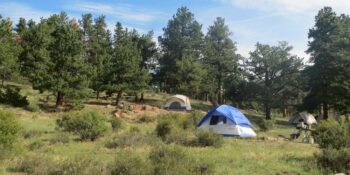 Camping in Colorado is available year-round, most common between May and September. April and October are…