Tucked away north of Winter Park lies the "Great Lakes of Colorado," sandwiched between the Grand County gems of Granby and Grand Lake. This region features a handful of alpine lakes, ranging from small and remote, to the second largest body of water in the state. Due to these amazing landmarks, crowds of people flock to the region for summer water sports and camping.
Whether you're looking for large campsite with hookups for your travel trailer, or a free dispersed campsite in the woods for your tent, you can find it in Grand County. Most of the campgrounds are found around Lake Granby, the biggest of the lakes. Though you will find some tucked into the woods, in town, or by some of the other local reservoir. The Arapaho National Forest surrounds much of the region, offering additional recreation like great hikes and off-road driving.
List of camping by Granby and Grand Lake, CO, in order of proximity:
Campgrounds in Granby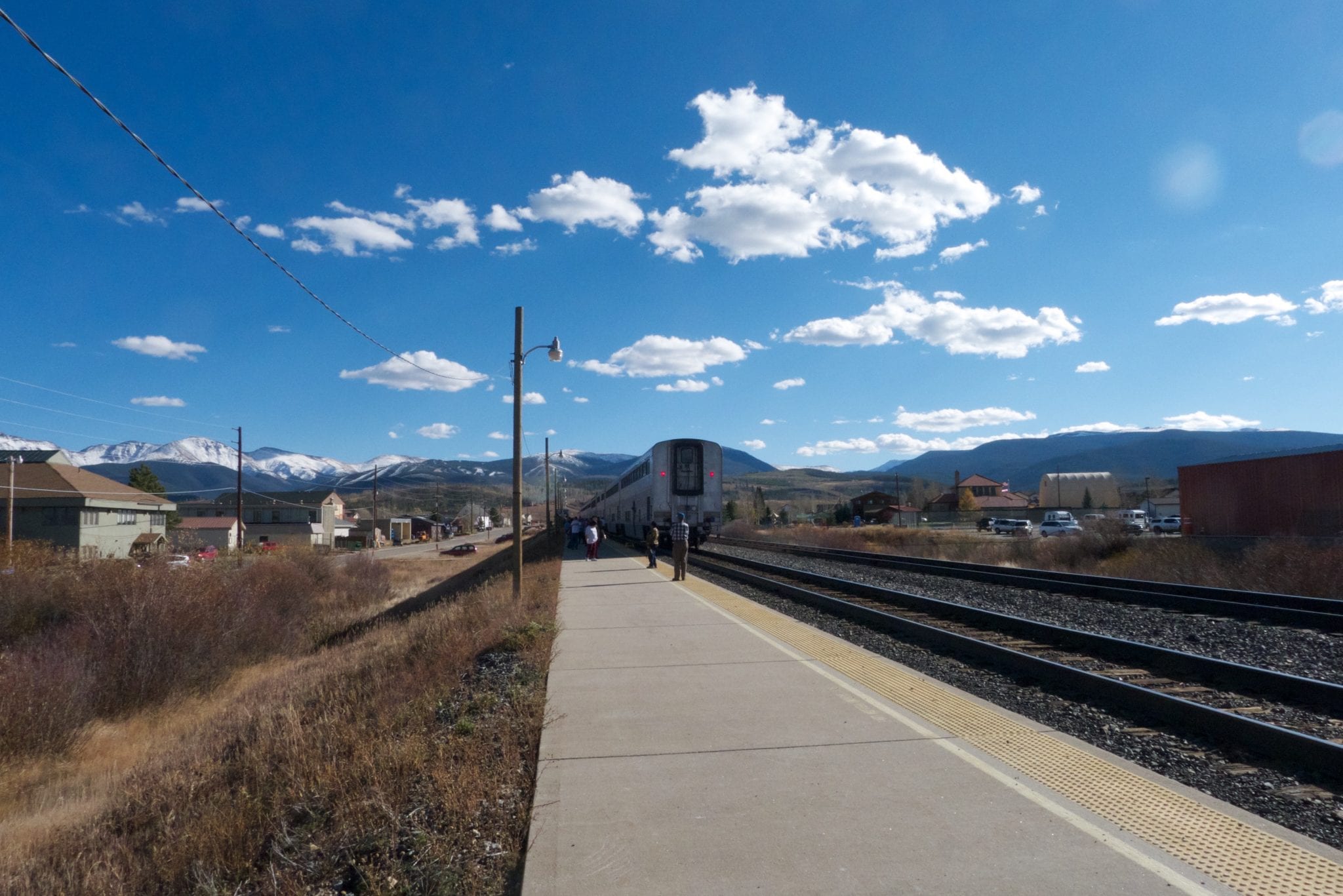 The town of Granby has expansive western views, coupled with friendly western charm. It's a great place to set up base, with all the amenities and facilities needed for a family camp out. There is one year round RV park in town with some tent sites. Granby is located only 20 miles north, about 25 minutes drive on Highway 40, from Winter Park, and less than two hours from Denver.
The ultimate in amenities for all types of camping, plus cabins, trailer rentals, yurts, and a full-service bar and grill.  This RV park offers seasonal activities for guests of all ages.
Campgrounds by Lake Granby near Granby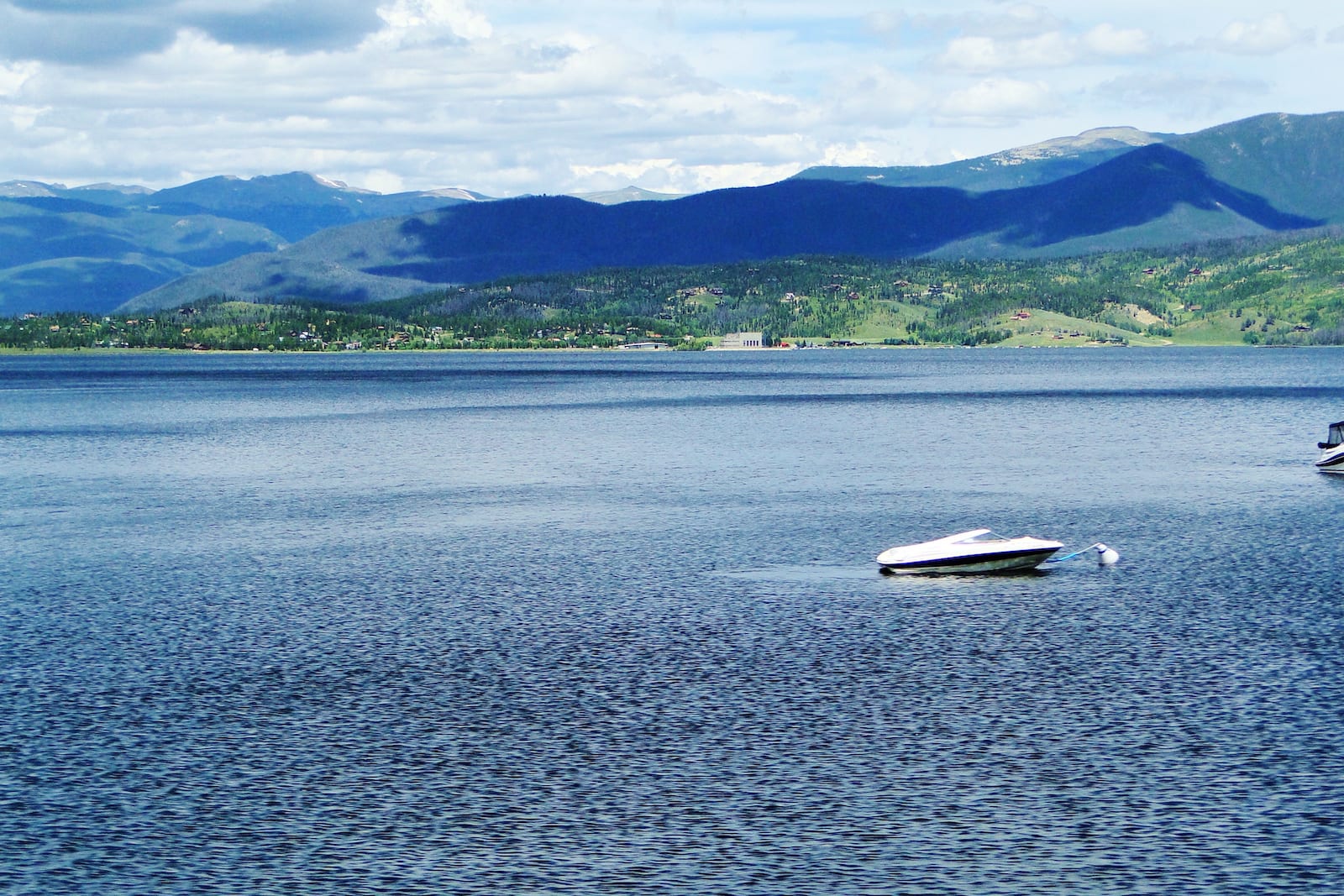 Lake Granby is the largest of five lakes within the Arapaho National Recreation Area, conveniently located minutes north of Granby on Highway 34. The other four lakes include Monarch Lake, Shadow Mountain Lake, Willow Creek Reservoir, and Meadow Creek Reservoir. All offer fishing and some sort of boating, either motorized or non-motorized watercraft. Lake Granby has the most campgrounds spread around it.
Set next to Lake Granby this campground is a perfect spot for the weekend angler or someone looking for a long term challenging catching the trout in the lake and nearby streams.
This large campground is located on Lake Granby, the largest reservoir in the Arapaho National Recreation Area. A popular destination for boaters, lake and stream fishermen.
Looking for a group outing with access to lakes, connecting streams along with a wide variety of outdoor activities? This group campground is for you.  Close proximity to two lakes with surrounding streams makes this a haven for families that want to do a little fishing together.
If you're after trout or salmon, this is the place to camp. Located on the eastern tip of Lake Granby it is a haven for brown, cutthroat, rainbow, and mackinaw. The waters also have good-sized Kokanee salmon.
The little sister of the Arapaho Bay Campground, this campground is spacious but doesn't have access to or views of Lake Granby. It is only a quarter-mile from the lake and is often considered an overflow campground.  It is nestled in mature lodgepole pines and offers a quieter experience on the eastern end of the lake.
FREE – Dispersed Camping on Stillwater Pass/County Road 4
This is some of the closest dispersed camping to Grand Lake, conveniently located at the northern end of Lake Granby. County Road 4 leads directly from Highway 34 into the Arapaho National Forest, providing preexisting dispersed campsites on this road. Clean up 100% after yourself.
Camping by Willow Creek Reservoir near Granby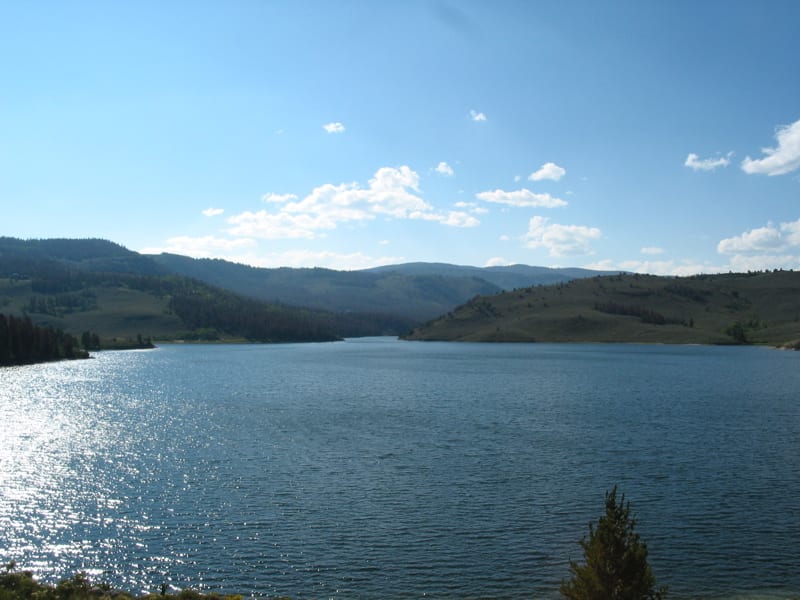 The 750-acre Willow Creek Reservoir features one lakeside campground, and another one located twenty minutes northwest of the reservoir on CO-125 toward Walden. The latter is secluded in the Arapaho National Forest. Willow Creek Reservoir is located just 5 miles west of Lake Granby, offering a quieter lake experience. It permits only non-motorized boats, so bring your kayak or stand-up paddle board.
This very popular campground offers easy access to Willow Creek Reservoir. Fishing, canoeing, kayaking, boating on the reservoir are all popular during the summer months.
A popular fishing destination for fly fisherman, Willow Creek offers great angling opportunities. Many visitors enjoy driving the nearby roads to catch glimpses of indigenous wildlife.
Camping by Shadow Mountain Lake near Grand Lake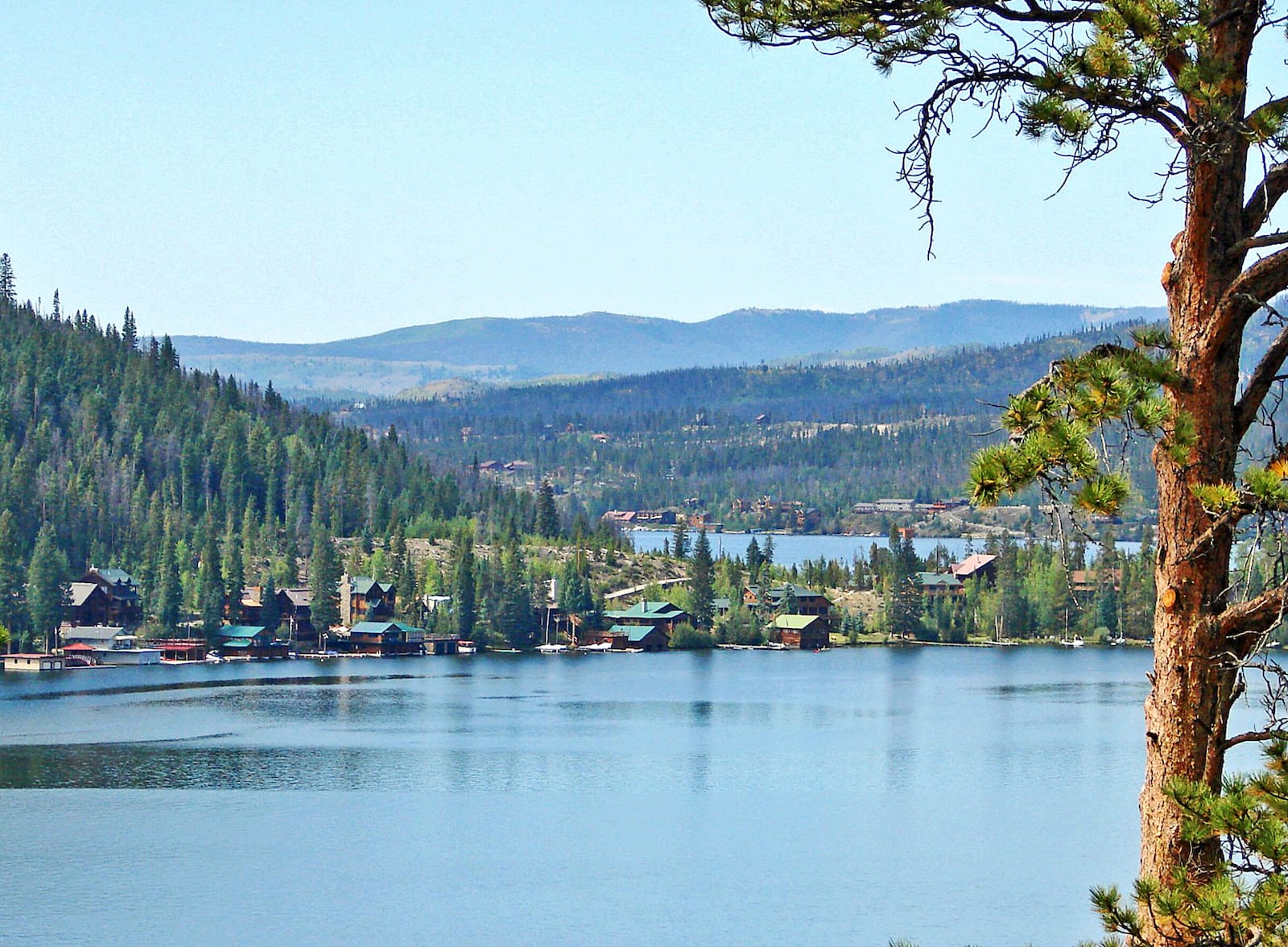 Shadow Mountain Lake lies nestled between Lake Granby and Grand Lake. It's connected by a canal to Grand Lake, and the larger of the two. There's one campground on the southern end of the lake, suitable for both tents and RVs. This is a prime campground for those looking to be closer to Grand Lake and the entrance of RMNP, while still being lakeside.
Nearby Shadow Mountain Reservoir is a popular fishing destination with anglers working the waters from shore and by boat. The Colorado River runs nearby and is a great place to just enjoy the water.
Campgrounds in Grand Lake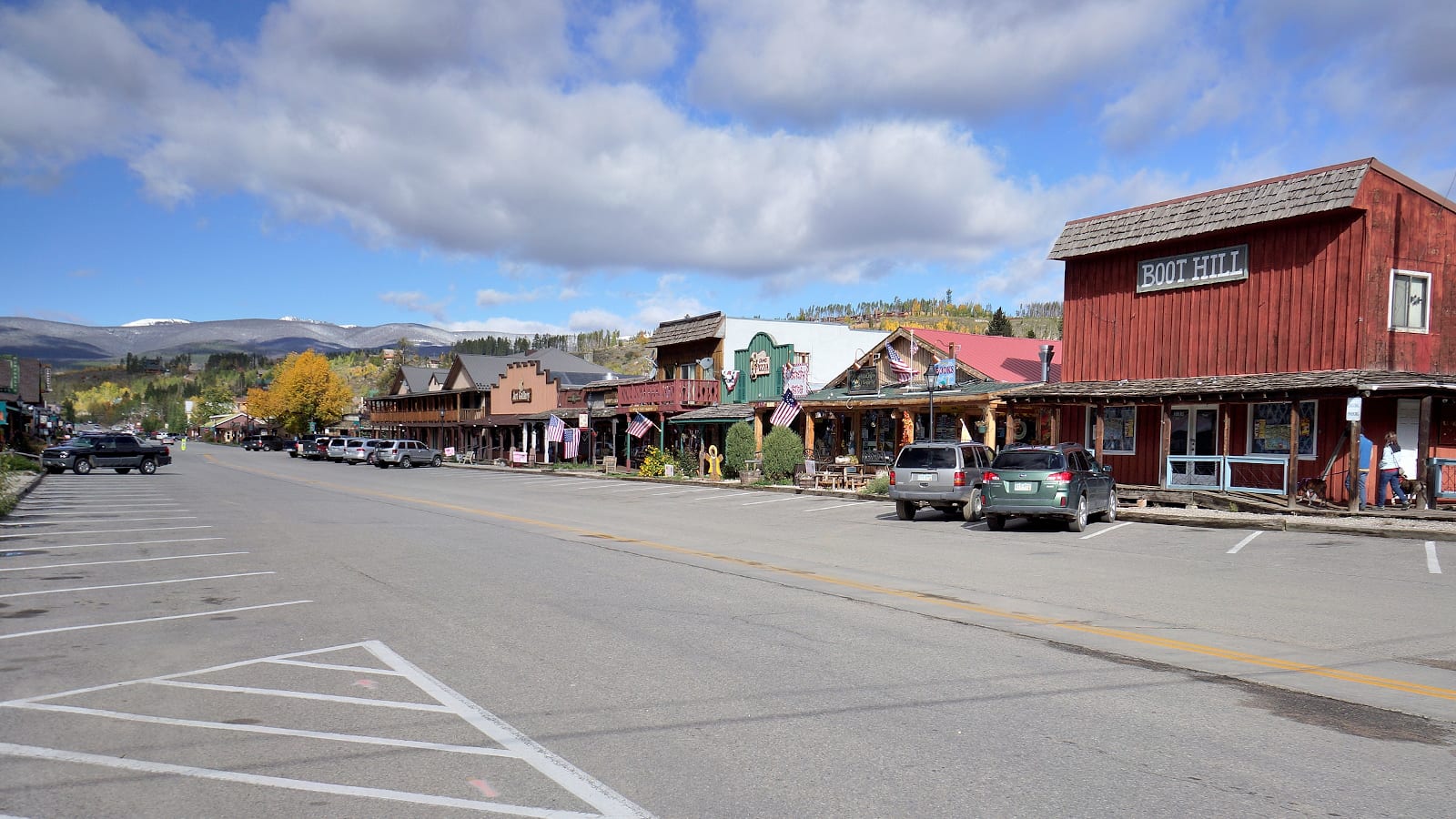 With its picturesque wooden boardwalk and lakeside village, the town of Grand Lake makes for a charming place to stroll. There are a couple of RV parks in town, which can accommodate those looking for full hookups and more amenities, such as laundry, showers and fast access to the shops and restaurants in town. Elk Creek Campground has ten tent sites too, so consider making it your summer campsite.
An established campground for both the RV / trailer enthusiast and the traditional tent camper. This campground has a double-loop design that makes getting in and out a breeze. Close access to dozens of outdoor activities makes this your perfect basecamp.
A full-service RV campground with every amenity to make your stay a memorable one. With multiple sites in different configurations, there is a camp perfect for you and your RV or travel trailer.
Campgrounds in RMNP near Grand Lake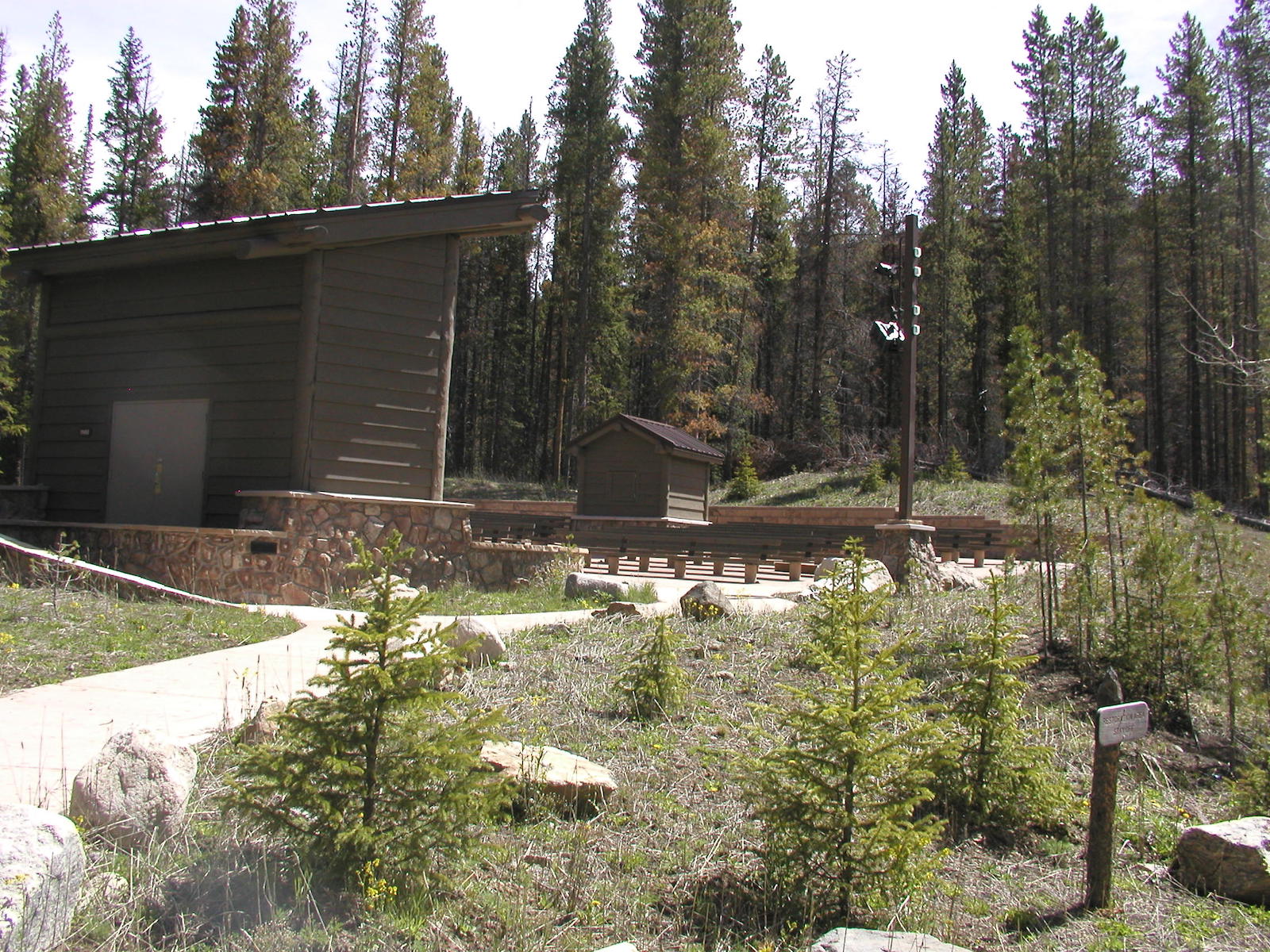 The western entrance to Rocky Mountain National Park (RMNP) resides just north of Grand Lake. Continue on Highway 34 north of town and you'll soon find your way to the Timber Creek Campground inside RMNP. It's a twenty minute drive to the ONLY RMNP campground located on the western Grand Lake side of the park. It's the perfect base for exploring Colorado's most popular playground, located nearby Trail Ridge Road.
This campground is the perfect launchpad for your outdoor adventures in spectacular Rocky Mountain National Park.  Close proximity to all the activities within the park, along with interesting educational presentations by park rangers make this a great place to take the kids, and for you to learn a little bit about the wonders of the Rocky Mountains.
Consider Kremmling or Winter Park
Kremmling attracts outdoorsmen to its scenic countryside year round. It's especially popular for hunting and fishing, though you'll find great access to boating, camping, hiking, you name it. The thirty minute drive west from Granby to Kremmling, passes by Hot Sulphur Springs, known for its hillside hot springs retreat, as well as Parshall, a tiny community to the north of the Williams Fork Reservoir. You'll find a lot of campgrounds around Kremmling.
South of Granby on Highway 40 leads you back to Winter Park, which you'd pass first if coming from Denver. At an easy 1.5 hour drive, give or take, from the metropolitan front range, it makes an efficient basecamp for those looking to stay closer to home. There is a lot to do from June through September, with Winter Park Resort operating a summer adventure park of sorts, along with the on-mountain Trestle Bike Park. Any of the campgrounds near Fraser and Winter Park put you in close range to the great lakes region. It's still about an hour north to the western entrance of RMNP, so Winter Park isn't the best place to explore this national park from.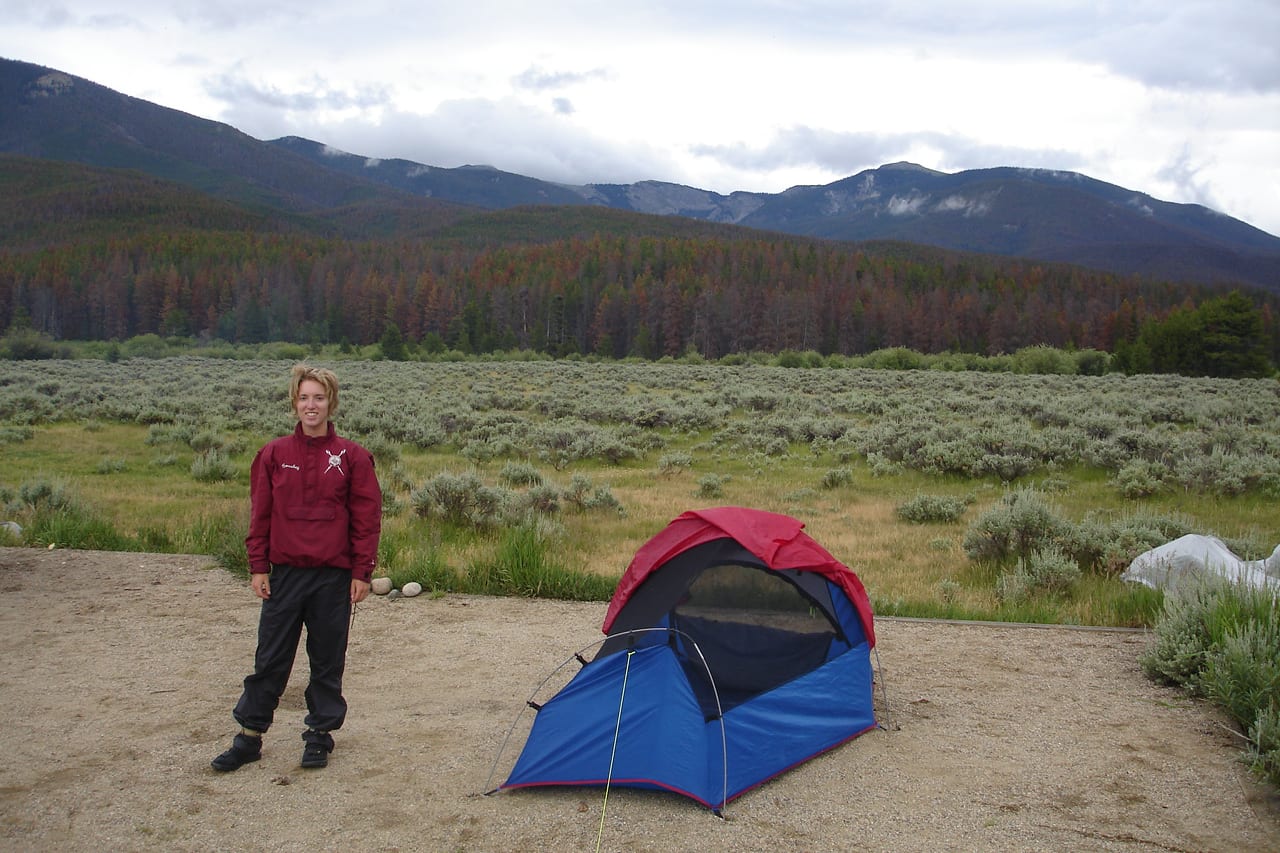 That's a roundup of the best places to camp in and around the towns of Granby and Grand Lake, CO.