As the western gateway to the Flat Top Wilderness, Meeker attracts its fair share of adventure seekers. From hiking and fishing, to hunting and camping, there's a vast wilderness waiting to be explored east of town.
Aside from private RV parks, most of the campgrounds near Meeker are managed by U.S. Forest Service and reside within the surrounding White River National Forest. Whether you're looking to stay close to civilization or really get away from it all, there are plenty of campsites to choose from, including free dispersed sites. The Flat Tops Trail Byway winds east through the mountains to Yampa on the other side, about three leisurely hours to the other side.
List of campgrounds by Meeker, CO, in order of proximity:
Camping near Meeker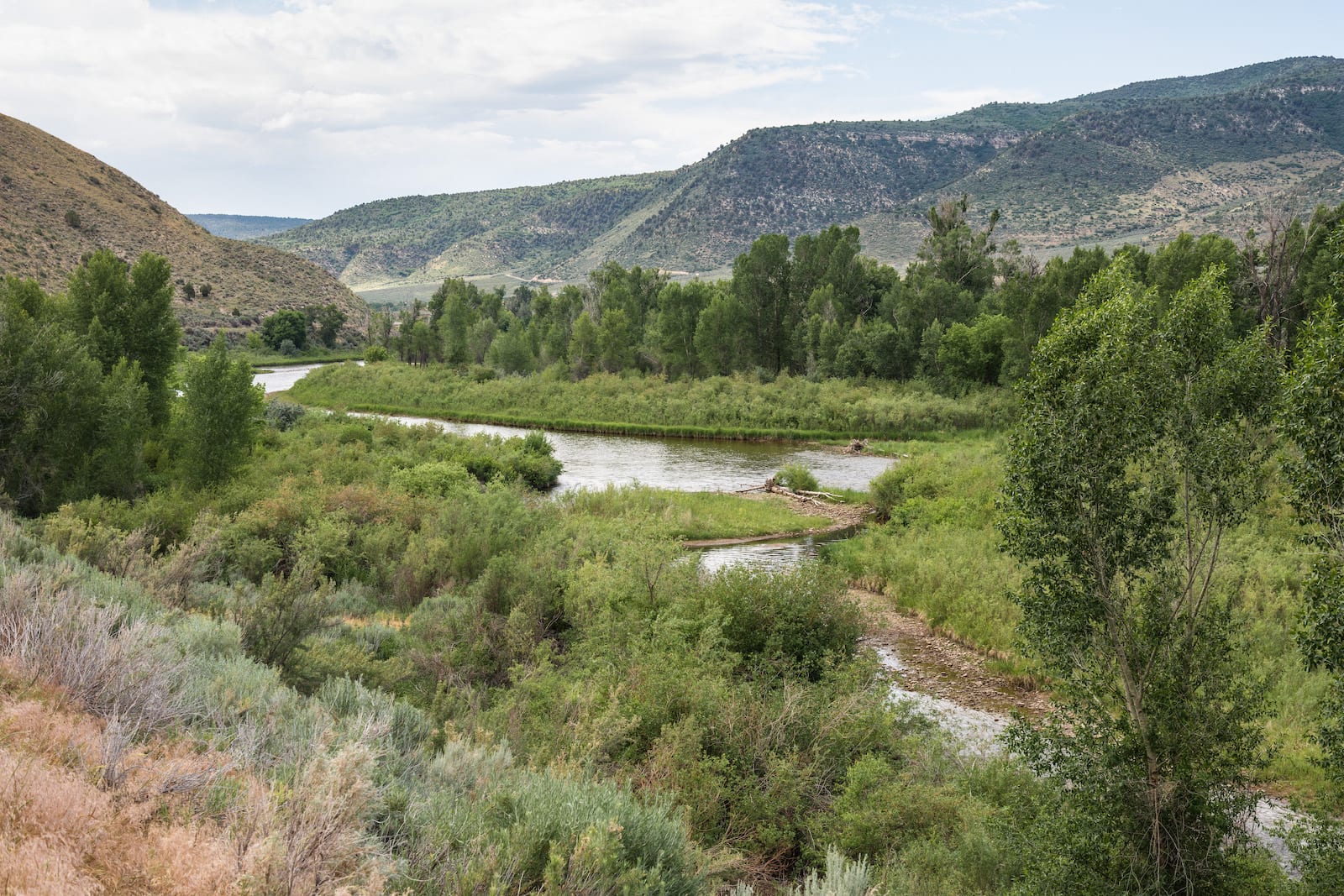 The mountain town of Meeker sits at 6,240 feet in elevation, nearly four hours northwest of Denver. With a population of over 2,200, Meeker has plenty  businesses to accommodate travelers. The town is quite secluded, located between Rifle and Craig on CO-13. It's access to the great outdoors, notably the flat tops is what attracts outdoorsmen and explorers. There are a number of RV parks and campgrounds located closer to town.
This small RV park, conveniently located in downtown Meeker has an eclectic mix of wilderness while still within walking distance of shops, restaurants, and business in downtown Meeker. Located on the shore of the White River it offers excellent fishing and abundant wildlife right in the park.
This full-service park has it all, RV camping, tent camping, a unique variety of tiny cabins all set just two miles from downtown Meeker. Guests can relax after a day's adventure in the nearby wilderness or just settle in and enjoy the many amenities of the campground. Group events are popular at this site with a large community deck and fire pits. Hunters enjoy the location, weding parties, couples retreats, and corporate events are all welcome.
This established RV park has space for any sized recreational vehicle. The 13 acres has a three-quarter-mile stretch of the White River winding through it. Anglers can try their luck at catch-and-release fishing for brown, rainbow, and native cutthroat trout along with whitefish from inside the campground. A Colorado fishing license is still necessary to fish. Bird watchers find the dozens of species that live in the area an exciting sport in spotting these Rocky Mountain residents.
This established RV park just three miles from downtown Meeker is located right on a busy highway, but the noise of the road quickly diminishes as evening falls. Regional campers enjoy fishing and hunting in season, while snowmobile enthusiasts use the park as a staging area in the winter months.
The Windy Gulch Wilderness Study Area covers 10 square miles (12,740 acres) of rugged Colorado countryside, it is a Bureau of Land Management area.  Steep gulches, high ridges, and many side drainages cut through the terrain. Vegetation ranges from towering Douglas fir, ponderosa pine, and aspen trees to low-growing shrubs, juniper and native grasses. This area is a haven for eagles, mountain lion, mule deer, elk, and black bear. Though it is entirely open to camp, there are still access fees.
Camping near Flat Top Wilderness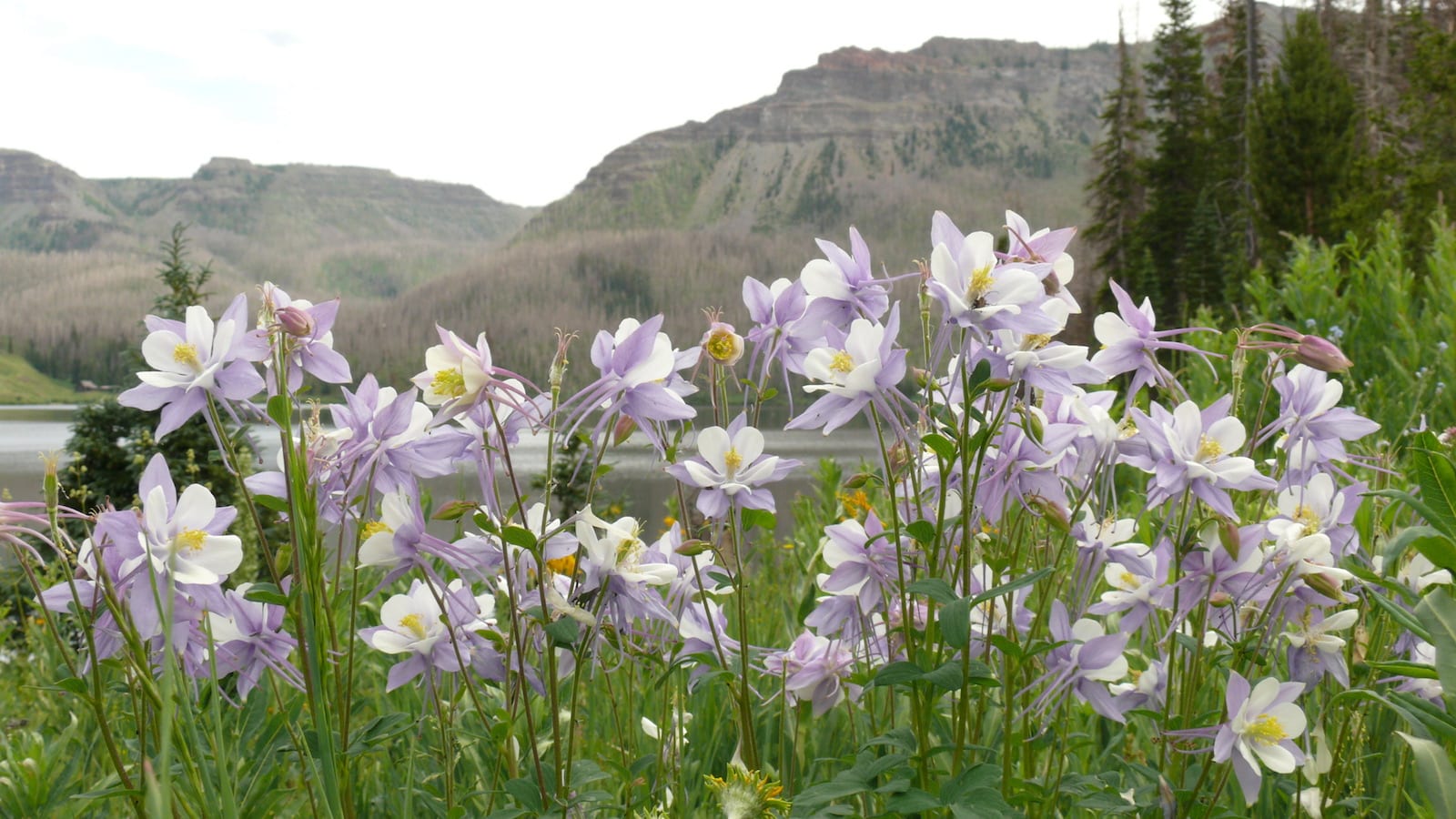 Head east of Meeker on County Road 8 and you'll quickly be on the Flat Tops Trail in the midst of the wilderness. Free dispersed camping is very easy to come by along much of the national scenic byway between Meeker and Yampa. There are also several campgrounds with a reasonable, 45+ minute drive. A necessary detour is down to Trappers Lake, where you can check out a unique "cradle of wilderness" within the Flat Tops Wilderness Area.
Located a few miles east of Meeker on the edge of the Flat Tops Wilderness this fully equipped RV park has something for everyone. Trails lead out of the campground, a guest corral is available for equestrians, stream fishing is close to camp and there are play areas for the kids. RV and tent camping, along with yurts, and cabins provide a wide choice of lodging at this park.
This White River National Forest campground has trail access to Spring Cave. Permits are required in advance for anyone caving. Fishing, hiking and horseback riding are popular activites at this campground. Use is medium during the week and heavy on weekends. South Fork Trail #1827 and Spring Cave Trail #1834 are accessible from this campground.
Many anglers consider this one of the best fly fishing locations in Colorado. The campground is set in a grove of aspen trees with the nearby North Fork River providing ample opportunity to entice rainbow, brown, brook, and native cutthroat trout. Hiking, horseback riding, and mountain biking are also popular activities. Off-road vehicle trails extend from the area as well.
This is a popular campground for backcountry, horse packing trips. It is a good base for hiking and horseback riding. There is fishing in nearby streams, but this campground is very popular during elk and deer hunting season. The area nearby has one of the largest elk herds in Colorado.
This lightly visited campground offers fishing on Marvine and East Marvine Creeks and on Marvine, Rainbow and Guthrie Lake. Horse camping at two sites offers along with corrals makes this a popular destination for horseback riding base camps and hunting expeditions.
This lightly used campground is on the wilderness boundary, close to Trappers Lake. Two small lakes Crescent and Scotts Lake, along with the much larger Trappers Lake are popular fishing destinations. Small non-motorized boats may be used on all lakes.
Consider Yampa, Rifle or Craig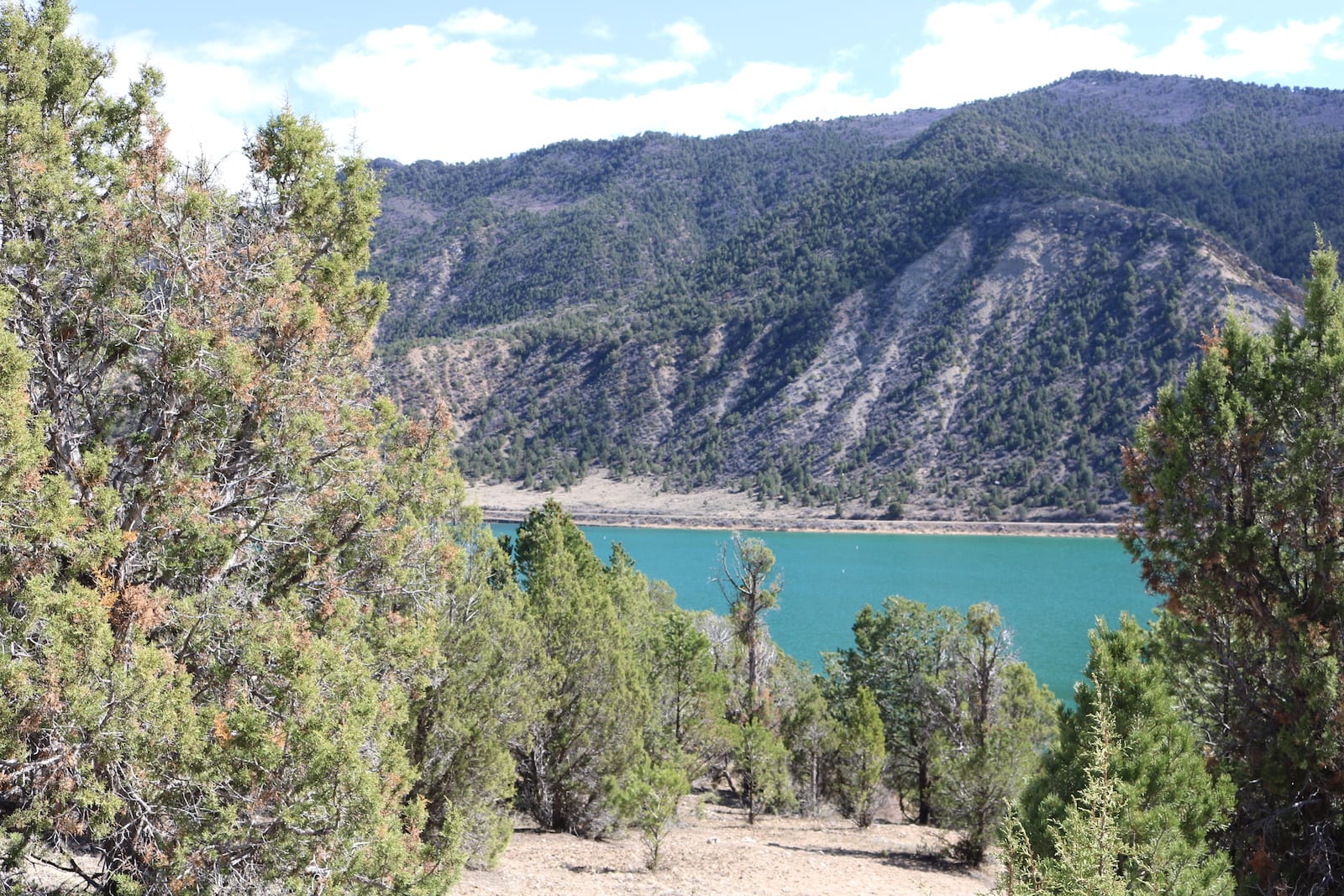 Nearly 3 hours on the opposite side of the Flat Tops Byway, Yampa lies 82 miles from Meeker via County Road 8. The 2WD-friendly drive is doable from June to October, and any longer depending on weather. There are campgrounds closer to Yampa located within the Flat Tops Wilderness, which would make for a shorter drive from Denver.  Yampa itself doesn't have many amenities, though you could probably grab a bite to eat and pick up basic supplies there.
One hour to the south sits Rifle, a fairly large mountain town and three hour drive from Denver. What's remarkable about this western community is its abundance of natural landmarks, including some cool lakes and caves to explore. There are three state parks within a short drive fo town. Two of which provide campgrounds near Rifle, one of them with lakeside camping.
One hour north of Meeker on CO-13 leads you to Craig, another outdoorsmen town known for its great hunting, fishing and camping. There's a local state park, Elkhead Reservoir, which provides lakeside camping near Craig. Only slightly smaller than Rifle, Craig boasts around 9,000 people, so restaurants, shopping and such as easy to come by.
That's a roundup of the best places to camp near Meeker, Colorado. Have a great time camping in Rio Blanco County and checking out the Flat Top Mountains! Remember to clean up after yourself and any lazy comrades in your party.