Nestled in Colorado wine country, Paonia is one of the hidden gems of the Western Slope.  It's connected to Hotchkiss and Crawford via the West Elk Loop, a stunning national byway that passes some tremendous scenery and camping opportunities.
This great road trip passes by countless natural landmarks and wilderness regions to explore. The 205-mile West Elk Loop begins to the north in Carbondale, heading south pass Paonia, Hotchkiss and Crawford, before circling around to Gunnison and Crested Butte, returning via the seasonal Kebler Pass.
It's an extraordinary route, which is especially stunning during the Delta County portion, around Paonia, Hotchkiss and Crawford. With campgrounds available in a couple of state parks, a national park and countless other sites, there's no shortage of places to pitch your tent or park your camper.
List of campgrounds by Paonia, Hotchkiss and Crawford, CO, in order of proximity:
Camping near Paonia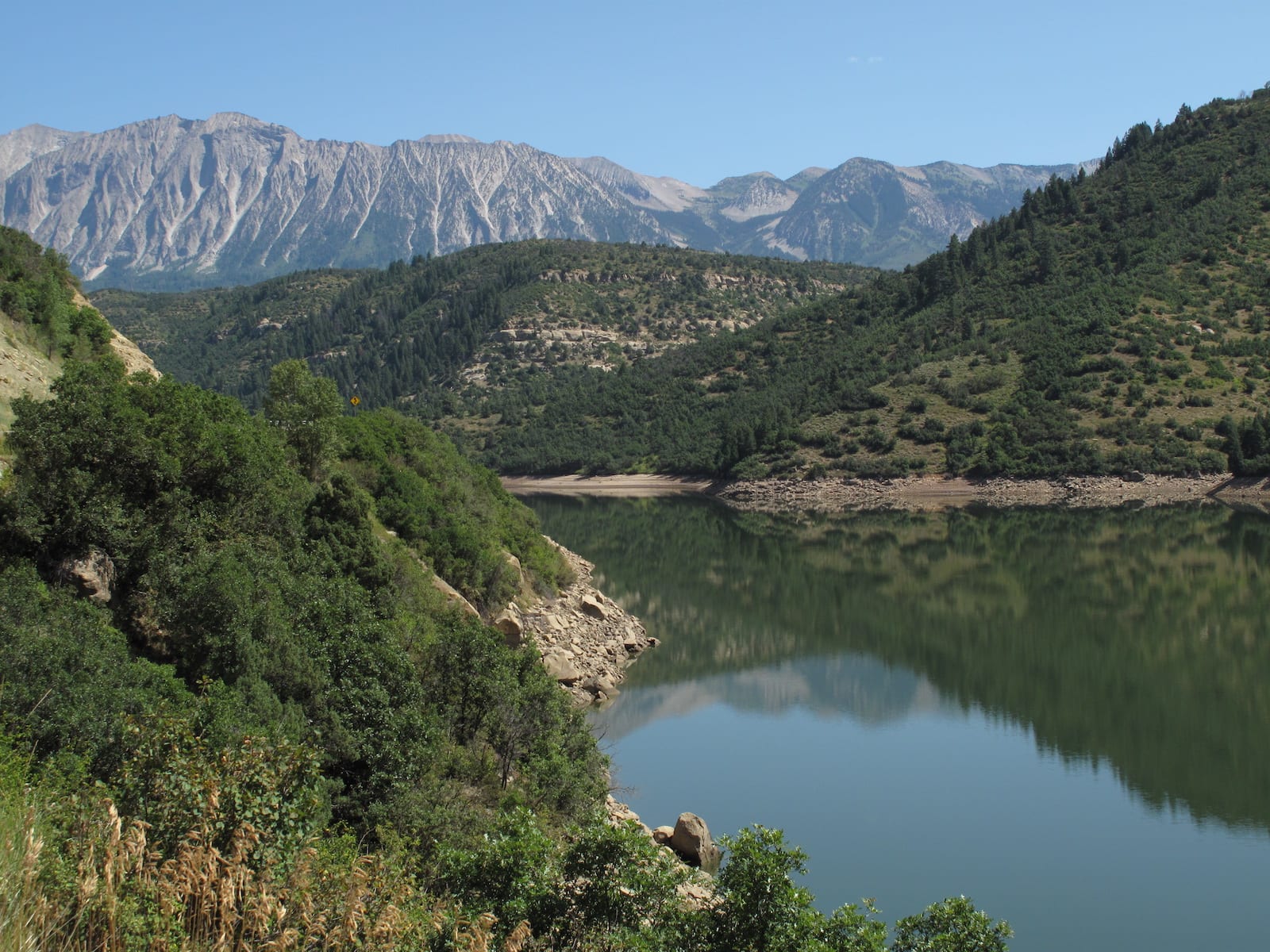 Hidden a mile off of CO-133, Paonia has a charming historic district, perfect for strolling. The hillsides surrounding town are famous locally for their vineyards with numerous wineries you can visit during your stay.
The little community of Somerset sits 10 miles north along the highway, but there's nothing really there for stopping. Highlights in the region include camping at Big B's Delicious Orchards or amidst nature at Paonia Reservoir. There's some chances for glamping too!
A unique venue in the camping world. This campground is set in the midst of a working farm. The orchard produces cherries, apples, nectarines, apricots, plums and peaches, that can be picked by campers in season. The gardens produce a wide variety of vegetables and small fruits that are also available to pick. Campers can enjoy live music, play on the tree swings, eat lunch and dinner at the café or just relax around the camp pond.
Looking for something a little different in camping experiences? This might be the place for a unique stay in the Colorado wilderness. The camp is dedicated to tipi camping but has a single traditional tent site available. A vast array of outdoor experiences are available near the camp, some adjacent, some a short distance away.
Boating on nearby Crawford Reservoir, whitewater rafting on the Gunnison or Uncompahgre Rivers, horseback riding, wildlife watching, and kayaking through Black Canyon on the Gunnison River are all popular pastimes. The traditional outdoor adventures of hiking, mountain biking, fishing, and climbing are all just a few minutes from camp.
Located on the west side of the north tip of Paonia Reservoir this primitive campground is available for RVs only. Set in a scenic grove of towering blue spruce trees along the inlet to the reservoir, this campground is popular with anglers working for trout. There is no potable water, so plan ahead.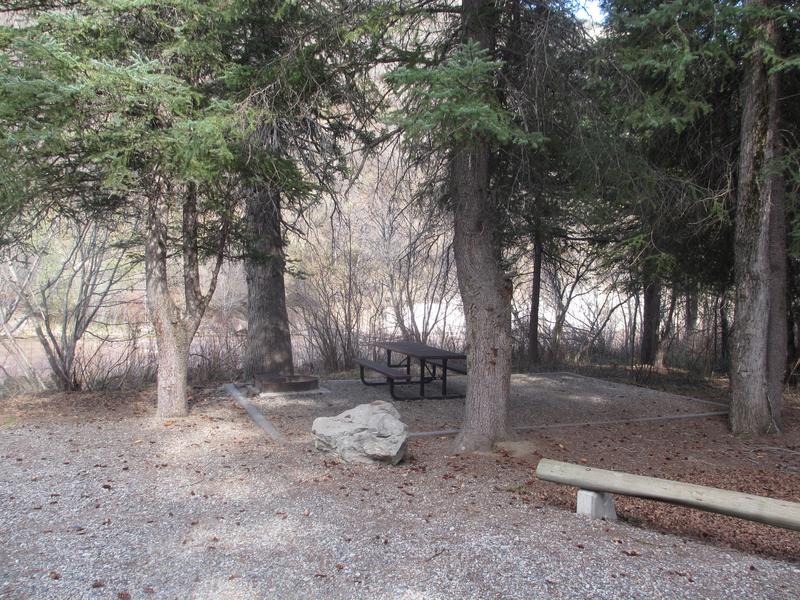 Located on the east side of Paonia Reservoir this campground is a haven for water-skiers. A boat ramp provides easy access to the long open water of the reservoir. One of the campsites has a boat docking area, where campers can moor their craft overnight. The campground is just across the stream from Spruce Campground to the west.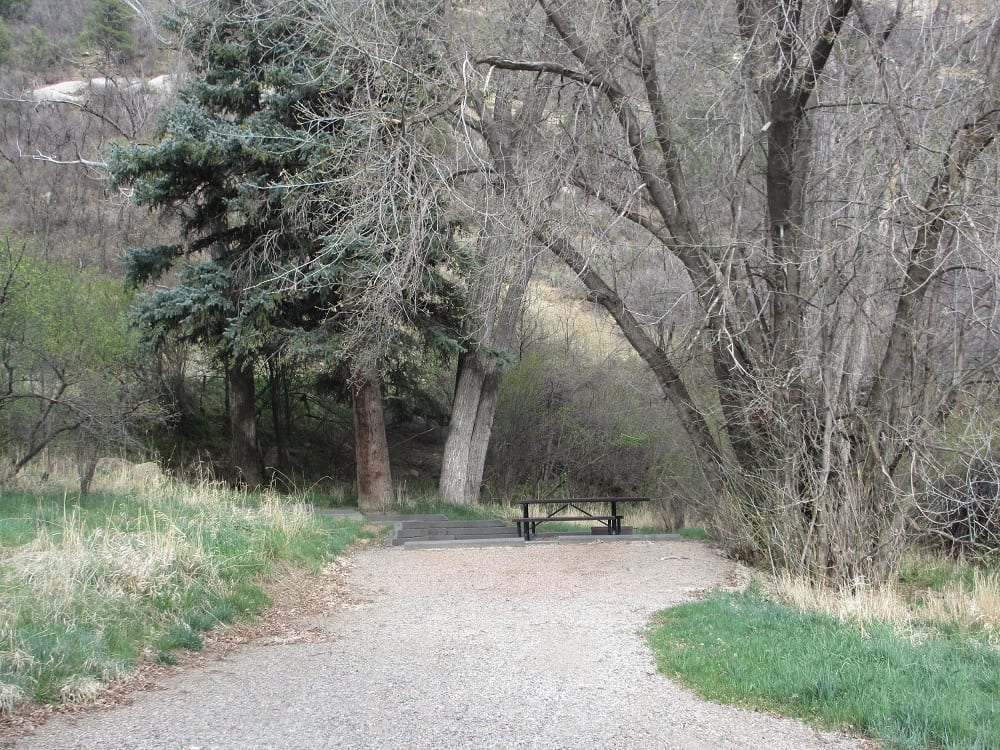 Set in dense spruce and fir forest on Anthracite Creek this campground is popular with off-road vehicle enthusiasts, hikers, mountain bikers and horseback riders. The Dark Canyon Trailhead is nearby the campground. The campground has access to the Raggeds Wilderness Area. All-terrain-vehicle and off-road drivers can ride along Munsey Creek Road as it goes north from the campground.
This commercial campground offers campers a variety of venues to use tents, large RVs, and smaller units. There is no water at the site, so pack your own. Campers can enjoy cycling, kayaking, hiking, backpacking, mountain biking, and mountaineering near the campground.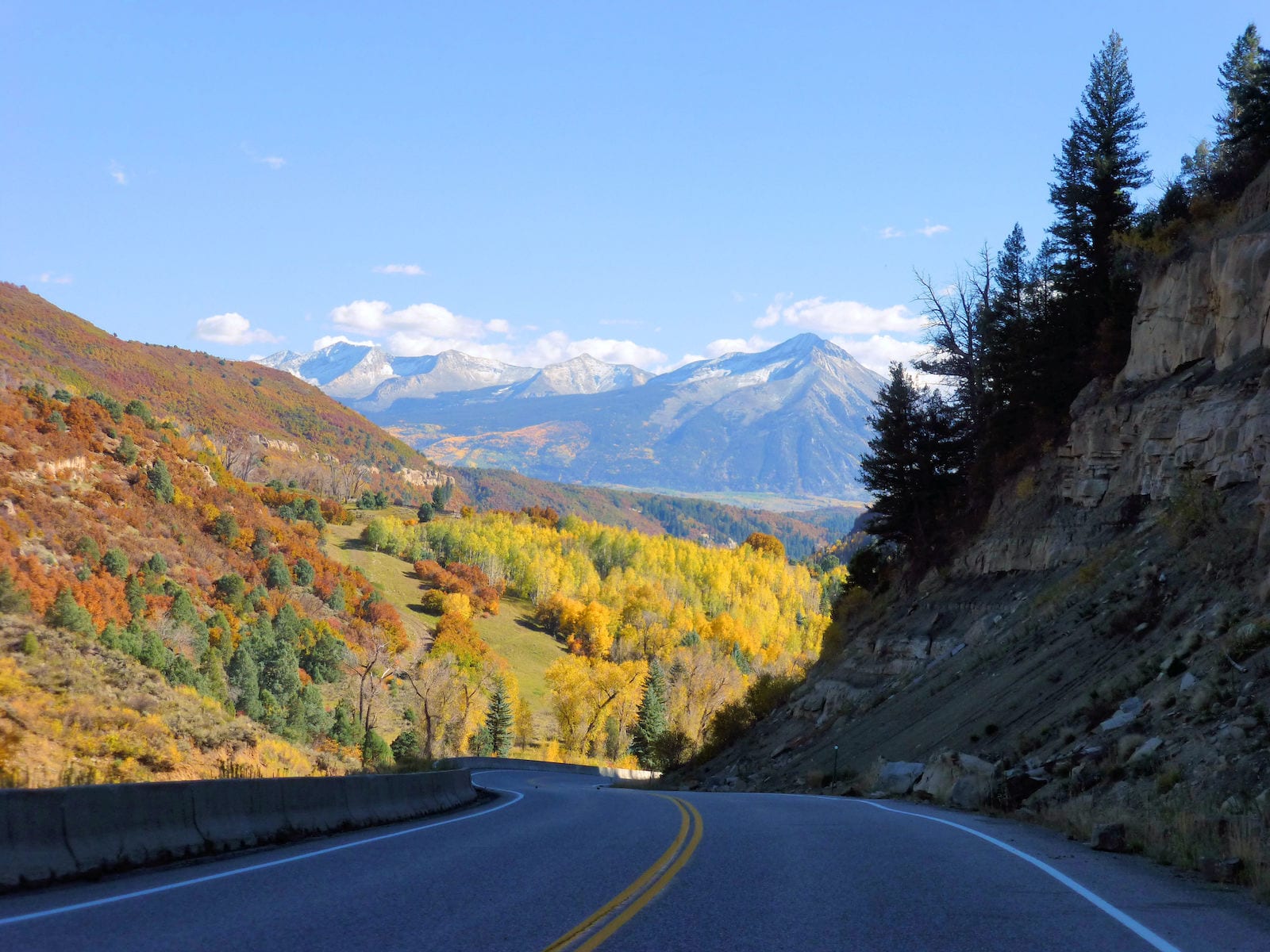 This lightly utilized campground is on the south side of McClure Pass, near the historic town of Marble. Anglers can work the beaver ponds and Lee Creek for trout. This quiet campground is set in an aspen grove, providing excellent shade. There is no potable water in the camp so bring enough for your group when you arrive.
A very popular campground for a variety of reasons set on the shore of Lost Lake. Non-motorized boating, horseback camping, hiking, mountain biking, and hunting are all frequent activities at this shady campground. Lost Lake offers anglers a chance to catch a variety of trout species. The five horse-campsites are very popular with equestrians. The campground has easy access to Beckwith Pass Trail and Three Lakes Trail.
Camping near Hotchkiss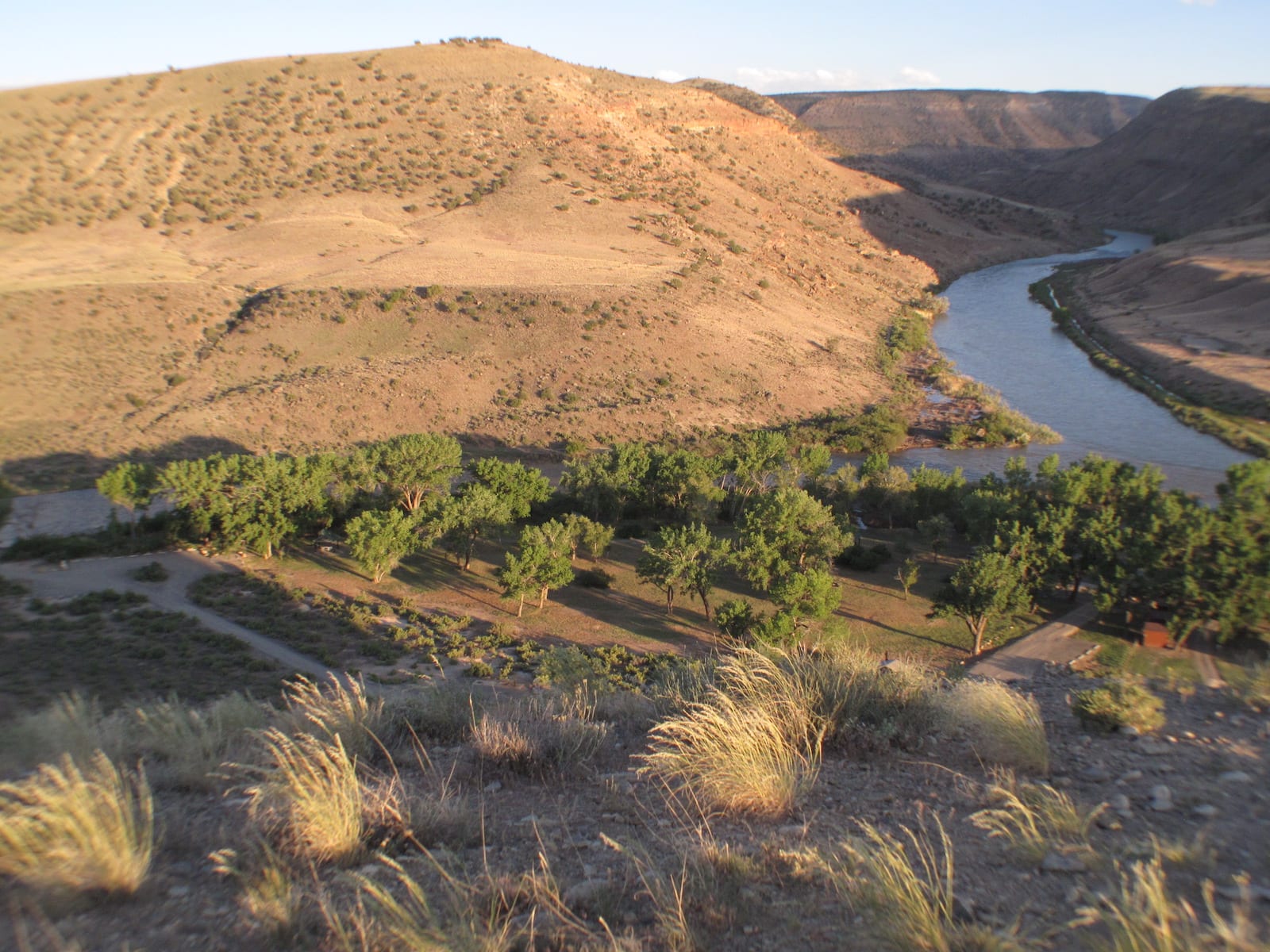 At the junction of CO-133 and CO-92 sits the quaint town of Hotchkiss. This welcoming community of about 1,000 people sits at 5,300′ of elevation, with stunning views of the West Elk Mountains.
It makes a convenient base camp for those exploring the western slope in all directions, with relatively easy access to Black Canyon, Gunnison Gorge, Grand Mesa and lakes at two state parks, Paonia and Crawford. There's one RV park in town with campsites suitable for trailers and tents.
This quiet RV park is clean, attractive, and affordable. Set on a grassy site, you can expect a quaint experience in a quiet setting during your stay. Located in Colorado's wine country, vineyards abound near the campground. Gunnison Gorge National Conservation Area is just a half-hour from the camp and offers fishing, hiking, rock climbing, and scenic landscapes.
Camping near Crawford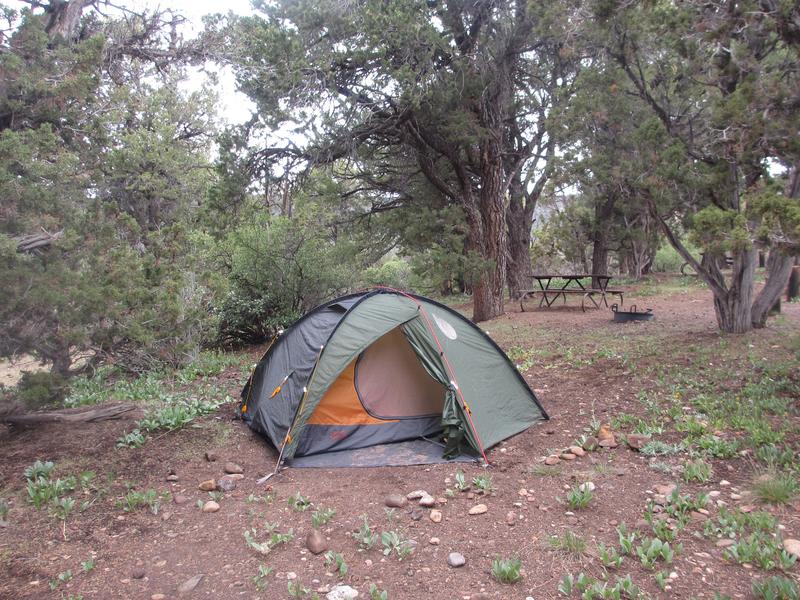 Less than fifteen minutes south of Hotchkiss and a gain of 1500′ in elevation, is Crawford. This town acts as the gateway to the self-named Crawford State Park, and the even more popular North Rim of the Black Canyon of the Gunnison National Park.
There are exceptional campgrounds at both locations, but the only RV hookups will be found at the state park. The national park campground sits on the edge of the canyon in the forest, an epic spot for tent camping.
Located inside Crawford State Park, the Crawford Reservoir is the focal point of these all season campground. Anglers can fish from shore or use the nearby boat ramp to fish for trout during the summer or wait until the ice freezes, drill a few holes, and ice-fish through the winter. Water skiers enjoy the reservoir as well but are relegated to specific areas on the water to minimize wakes. This is a popular, all-around campsite.
Located Crawford Reservoir, inside the boundaries of Crawford State Park this campsite is a haven for perch, crappie, and largemouth bass fishing. Northern pike, rainbow trout, and big channel catfish are caught here as well. There is a 60 boat limit on the reservoir, with 20 water skiing craft, and 40 fishing boats. Ice fishing through the frozen winter months is popular as well. Hiking, horseback riding, and mountain biking are all available inside the park as well.
This National Park Service campground is relatively isolated inside the boundaries of Black Canyon of the Gunnison National Park. The area is renowned for its rugged canyon scenery, eagle population and high numbers of wildlife. This is a small campground set in a picturesque grove of pinyon pines and juniper trees. Maximum trailer, RV and car length is 22 feet.
Consider Montrose, Carbondale or Cedaredge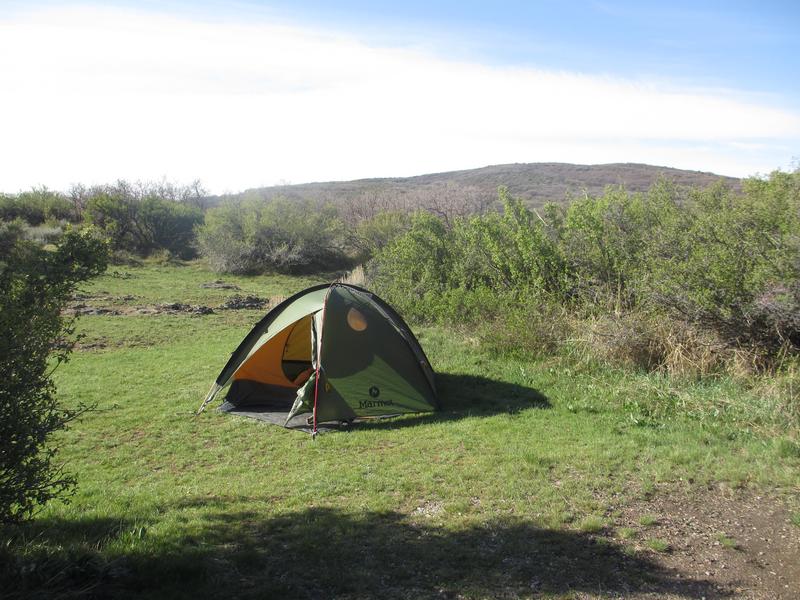 Those looking to access both sides of the Black Canyon of the Gunnison could consider camping near Montrose. Choose between the more larger South Rim Campground or camp at the secluded East Portal, which provides top notch fishing on the Gunnison River and closer access to Crawford. The town of Montrose is big with a population of nearly 20,000, so you'll find everything you need for a camping trip.
To the north of Paonia at the start of the West Elk Loop sits Carbondale. There's some terrific campsites around town, especially south of town on CO-133. The campgrounds near Redstone, south of Carbondale, put you within a great road trip to the wonderful sites of Paonia, Hotchkiss and Crawford. It's about an hour and fifteen minutes drive from Carbondale to Paonia.
No trip to this part of the western slope is complete without checking in on the Grand Mesa. It's only forty-five minutes from Paonia to Cedaredge, which resides at the southern start of the largest flat topped mountain in the world. This expansive mountaintop playground awaits, so set up basecamp near Cedaredge and you'll get the best of both world, with fast access the Black Canyon too!
Those are all among the best places to camp in the vicinity of Paonia, Hotchkiss and Crawford, Colorado. Have an excellent time camping under the starts and remember to leave no trace.