Carbondale offers a picturesque downtown with plenty of shopping and dining. It's situated between Glenwood Springs and Aspen, at the base of the 12,953 foot Mt. Sopris. Nature and recreation surround the town.
The town is quaint and artsy, offering a charming main street to stroll, lined with shops and restaurants. It makes a great base for exploring the Roaring Fork Valley. You can also head south on Highway 133 to Redstone and Paonia to explore another fascinating region of Colorado.
Located in Garfield County, the town resides at an elevation of 6,181 feet. It has a population of 6,434 as of 2020, with nicknames of "Bondale" and "The Ultimate Rocky Mountain Hideout". Carbondale is filled with various activities that everyone can enjoy.
History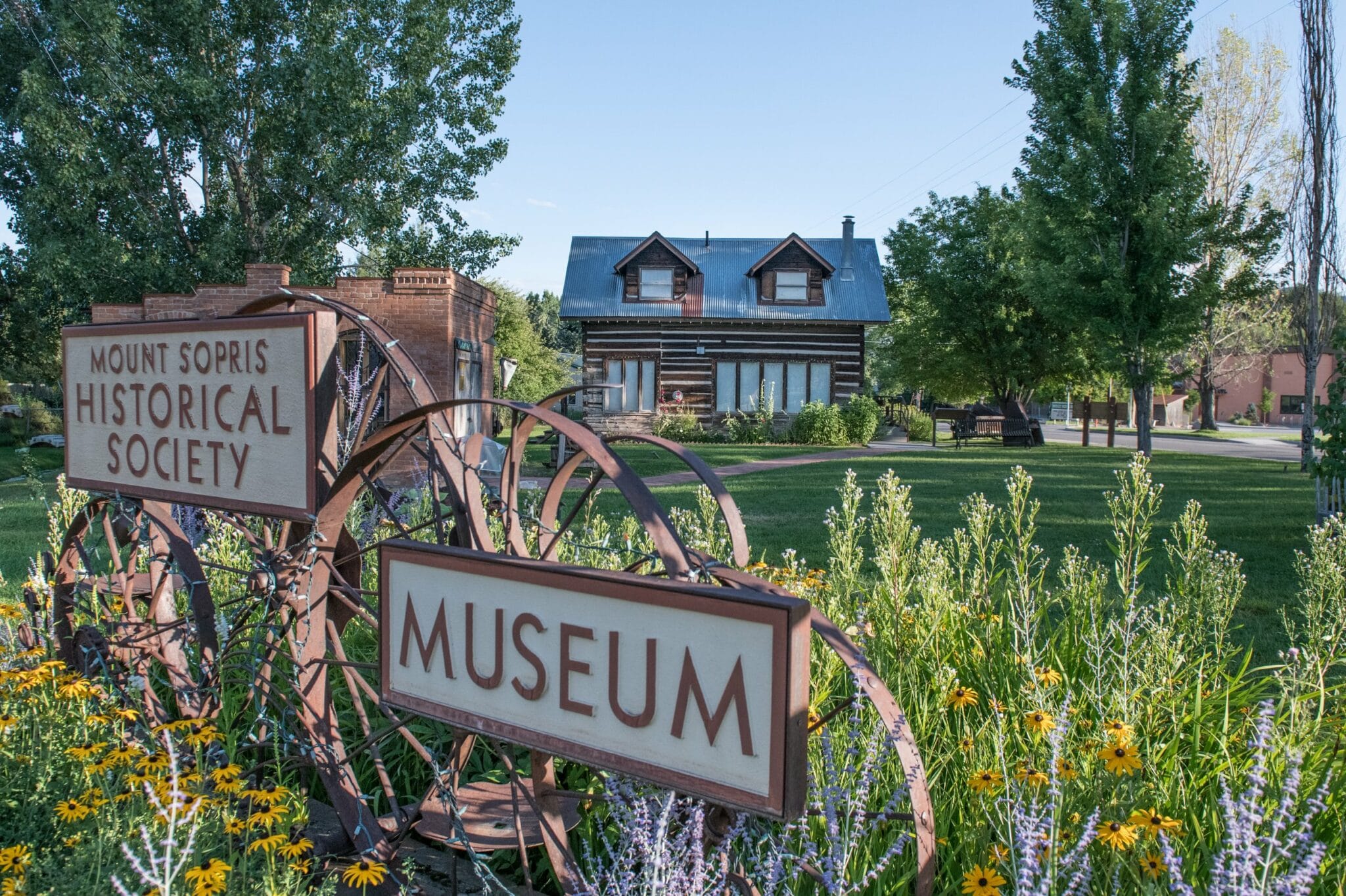 When Aspen was booming during the Gold Rush in the late 1870s, Carbondale became the perfect spot for farmers and ranchers to settle and produce food for the miners. Potatoes became the main crop in the area for close to 50 years.
Carbondale was incorporated on January 31, 1888, and was named after the hometown of many early settlers: Carbondale, Pennsylvania. The economy and population went through highs and lows as mining moved out of Aspen and the Great Depression hit.
Eventually in the 1960s, Aspen became a hub for skiing and Carbondale's main industry shifted to tourism. Retail and housing developed at a rapid rate, and continue to do so today. The town takes pride in maintaining a deeply rooted sense of community through all of its recent growth.
Main Attractions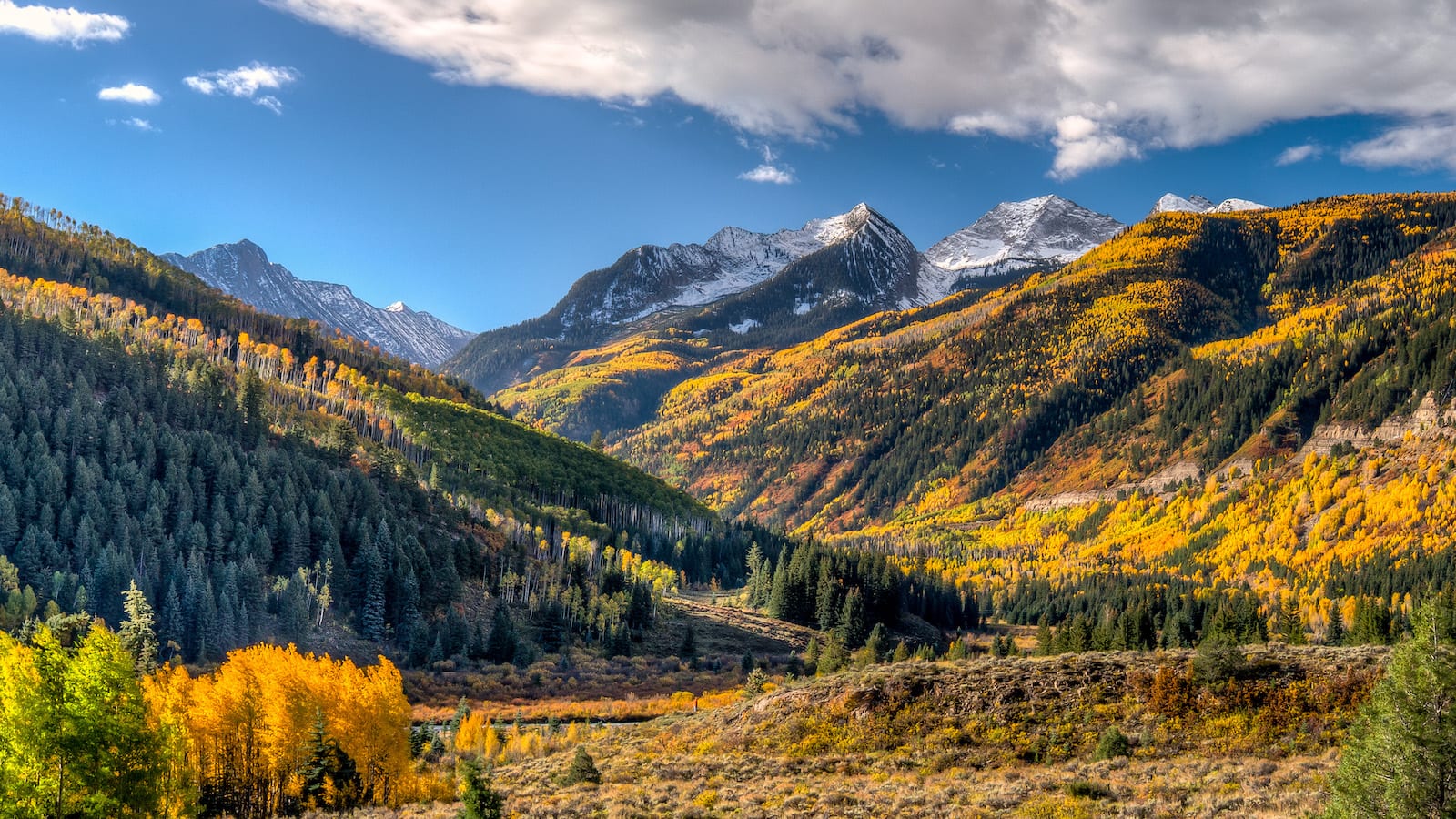 Carbondale Creative District – With about 200 creative organizations, businesses, and artists the town has created a collective where people can collaborate and explore local artistry. Check out the local theaters and museums for exciting plays and displays.
West Elk Loop Byway – Carbondale lies at the northern start of the West Elk Loop, a 205-mile national scenic byway. It follows State Highway 133 south of town past Redstone and over McClure Pass. After passing the Paonia Reservoir before Somerset, you can venture east over Kebler Pass arriving in Crested Butte. It's a seasonal road.
Then go south to Gunnison and west on Highway 50 past Blue Mesa Reservoir, before driving back north on Highway 92 past Crawford and the Black Canyon of the Gunnison. Then you'll come to Hotchkiss and Paonia, where you finish the drive, and head back north over McClure Pass to Carbondale. Plan all day to complete this.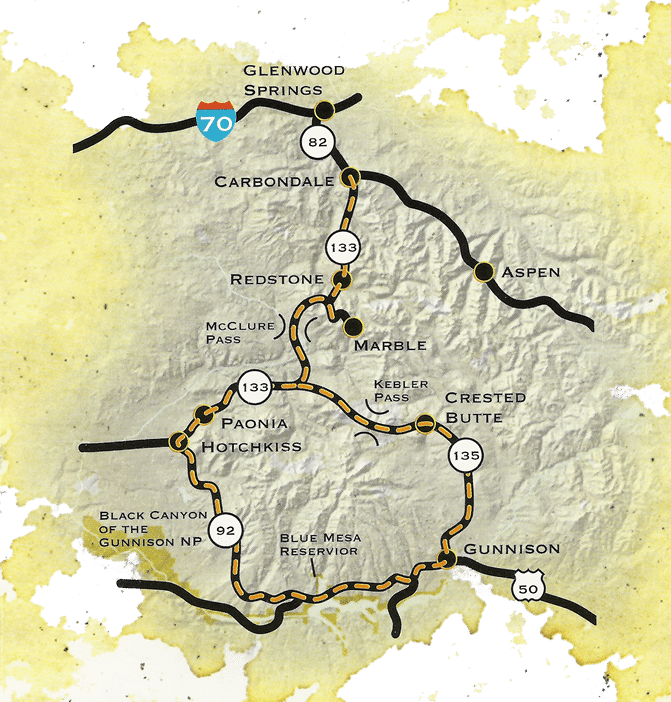 Historic Downtown – Of course, Carbondale wouldn't be as exciting if not for its local shopping district. Visit the town's downtown where you'll find artisan clothing stores, vintage home furnishings, flowers, and gift shops. They also have specialty stores for those who are exploring the town's nature-filled activities such as bike, ski, snowboard, skate, and trail running shops.
Agricultural Education – If you're up to exploring the farming lifestyle in Carbondale, check out their farms and ranches. Cedar Ridge Ranch and Sustainable Settings both offer tours and educational lectures open to all visitors.
Read about the best things to do in Carbondale.
Recreation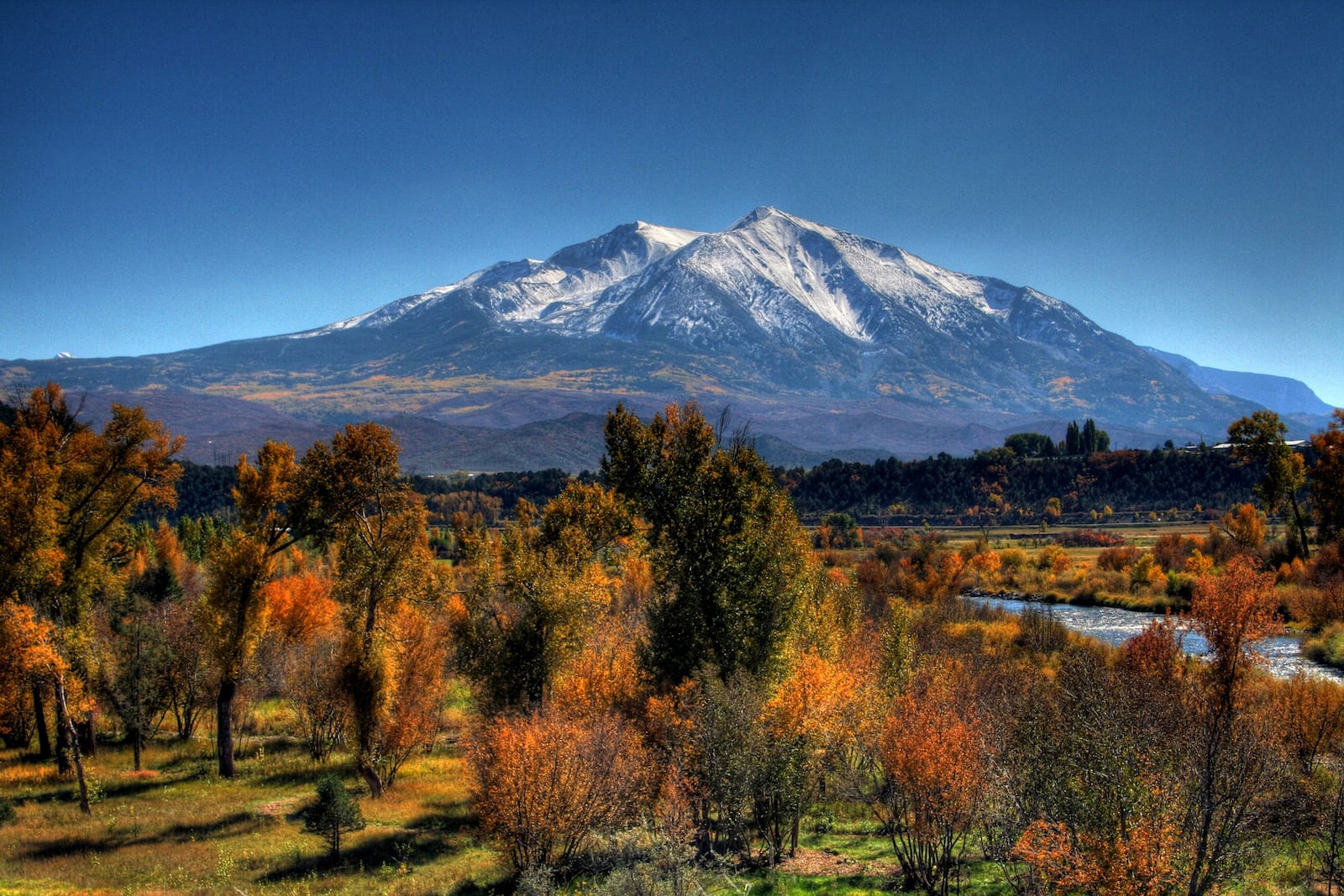 Camping – Forty miles to the south, Paonia State Park has secluded campgrounds and boat access to the 337-acre Paonia Reservoir. Read more about camping near Carbondale and Glenwood Springs.
Fishing –
You can go fishing on the Roaring Fork River, one of Colorado's most beautiful trout fishing rivers.  The river flows past Carbondale and into the Colorado River in Glenwood Springs. Numerous fishing spots exist along its 40-mile stretch beginning at Independence Pass, above Aspen.
Crystal River runs along CO 133 toward Redstone and Penny Hot Springs. It originates high above the semi-ghost town of Marble and flows 28 miles downstream to the Roaring Fork River.
Read about the lakes and rivers to fish around Aspen.
Golfing – Check out the fantastic 18-hole golf courses in Carbondale, including the Ironbridge Golf Course.
Hiking –
Smuggle Mountain Trail is a local favorite located about 40 minutes away. It's 14 miles in total, so not for the faint of heart. But the alpine environment and gorgeous views of Aspen make it worth the trek.
With 2,000 feet of elevation gain and a total distance of 8 miles, Grizzly Creek Trail is notoriously tough but also provides grand views of Glenwood Canyon.
Read about the best hiking trails near Carbondale.
Accommodations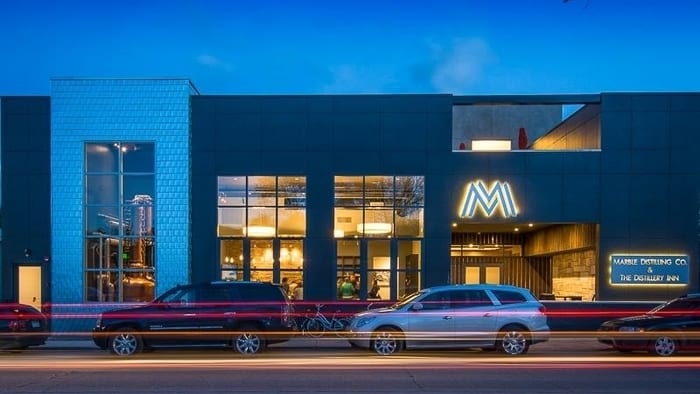 The Distillery Inn – This unique accommodation is located within a large, eco-friendly distillery in downtown Carbondale. The boutique hotel has 5 luxury suites to choose from, each with gorgeous views of nature.
Read about the best hotels in Carbondale.
Dining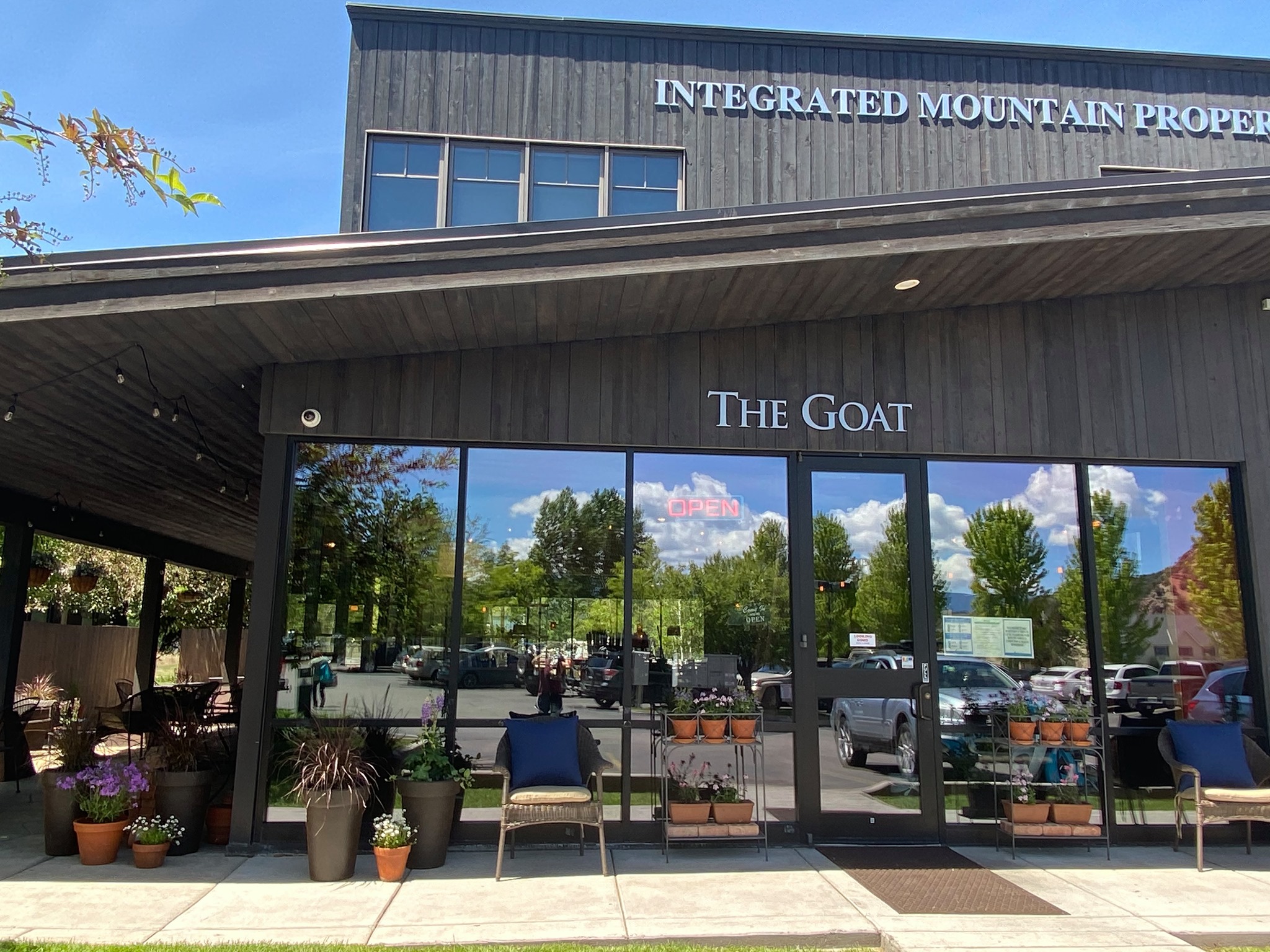 Brass Anvil – Open 7 days a week, centrally located, and with a great ambiance this classic American fare spot is a can't-miss.
The Goat Kitchen & Bar – If you're looking for a great cocktail in a chill setting, this is the place for you.
Village Smithy Restaurant – Perfect, cozy restaurant to enjoy a hearty brunch before a day of adventures.
Special Events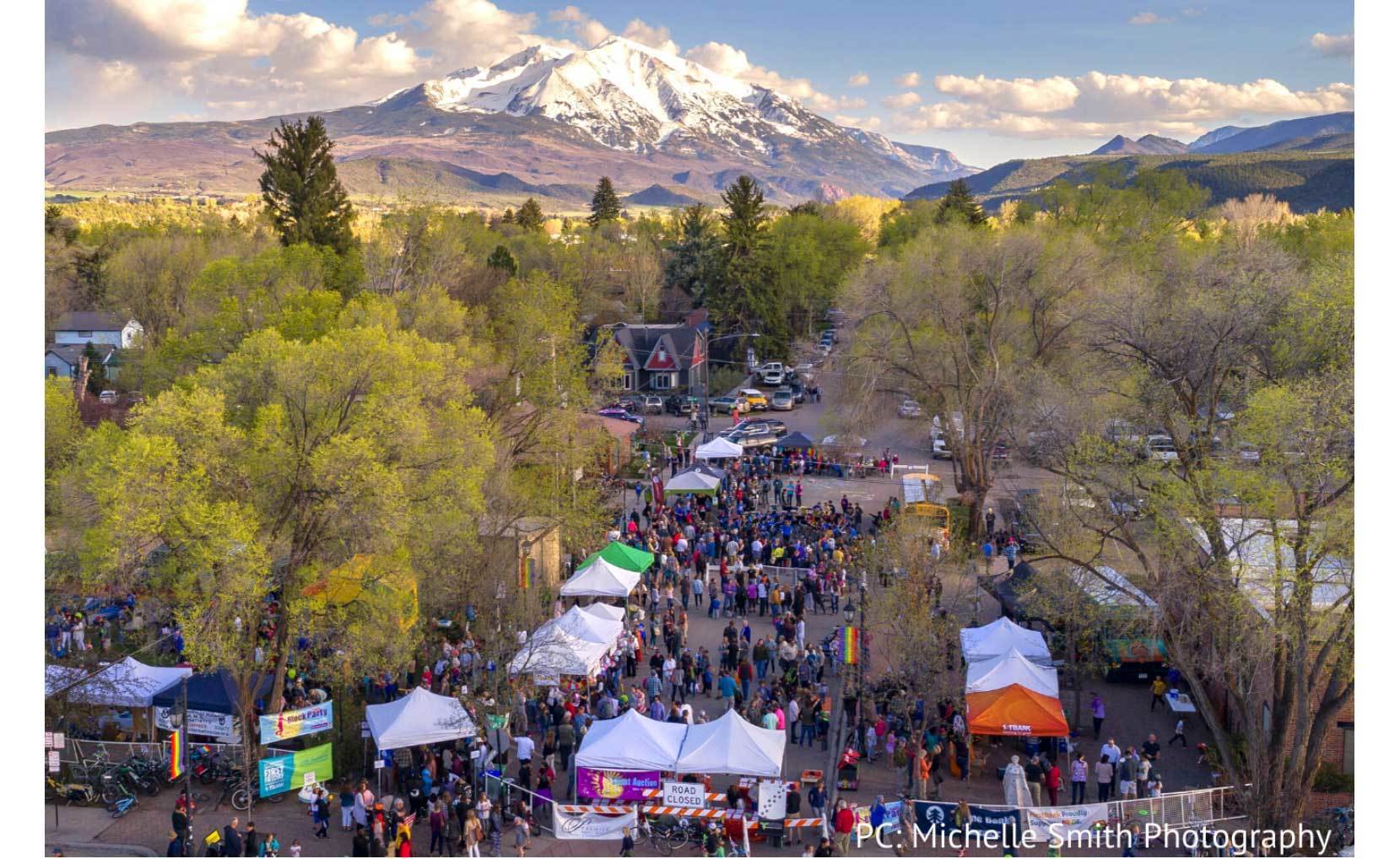 Apr – 5Point Film Festival – Four days of adventure films showcased in downtown Carbondale in late April.
May – Carbondale Family Block Party & Pride Parade – Part of the First Fridays event series in town, this festival features a parade, live music, and plenty of family fun.
May – Dandelion Day – Held in Sopris Park, this event celebrates the start of spring and sustainability within the community.
Jun-Aug – Carbondale Wild West Rodeo – Each Thursday, rain or shine, you will find the rodeo going on in the afternoon. This non-profit organization aims to keep the Western heritage alive within the Roaring Fork Valley.
Oct – Potato Day – This event has been held over the past 112 years and celebrates the ranching and agricultural communities that started Carbondale.
Activities near Carbondale
Colorado Companies:
Federal Lands:
Hot Springs:
Landmarks:
Museums: 
Scenic Drives:
Ski Areas:
State Parks:
Towns:
Transportation:
Whitewater Rafting:
Latest in Carbondale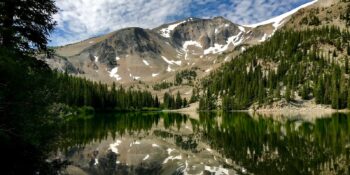 Whether you call this stunningly gorgeous community home or are just passing through Carbondale, you happen…