Whether you call this stunningly gorgeous community home or are just passing through Carbondale, you happen to be in close proximity to some of the most scenic, challenging, and memorable hikes in the country. From easy nature walks to grueling alpine treks, this area has it all.
This town of 7,000 is surrounded by nature and offers something for everyone. If you're not sure which trail nearby Carbondale is right for you, check out the recommendations on this list:
Smuggler Mountain Trail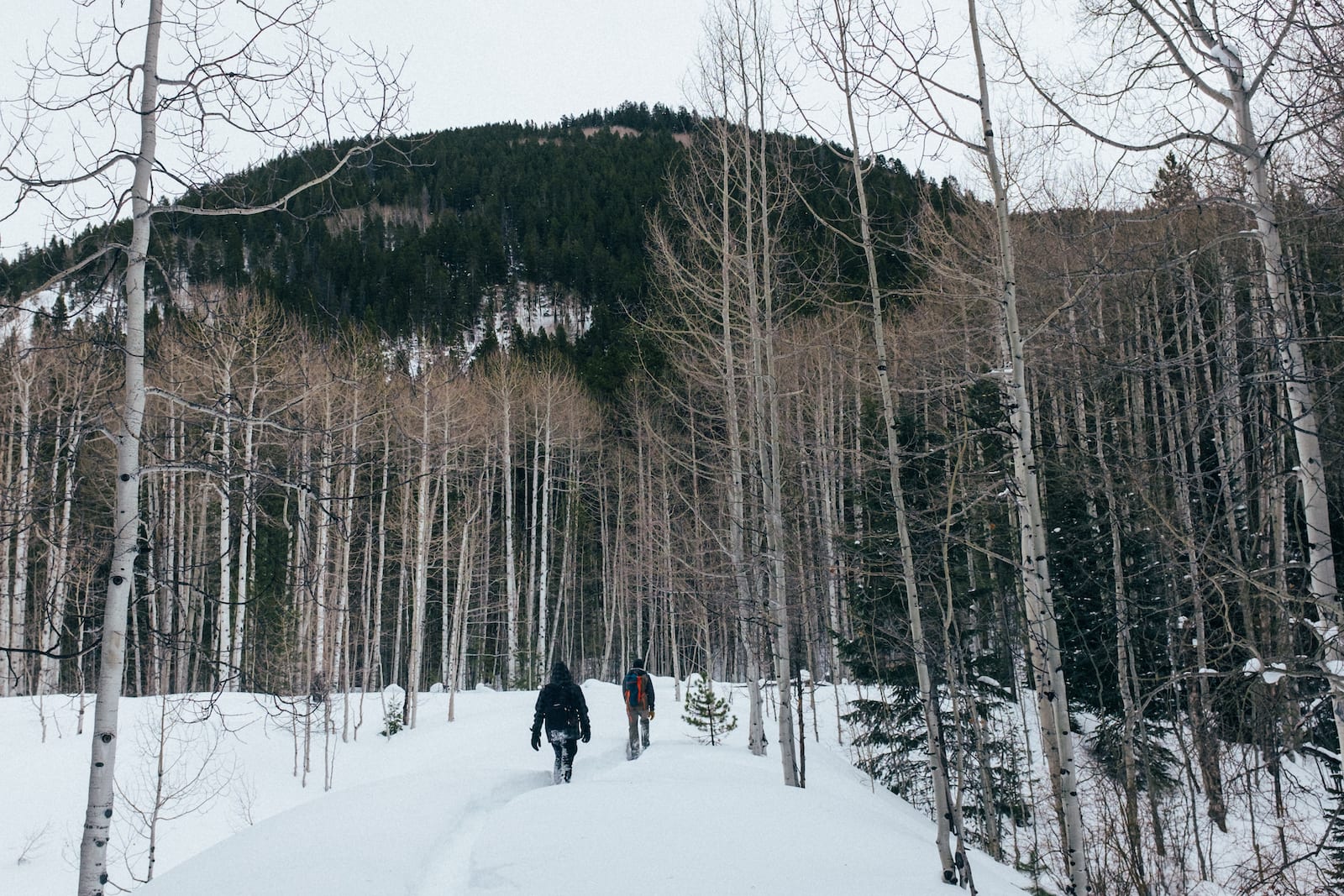 This challenging 14-mile hike has become one of the most popular trails in the area and beloved for its arresting views and access to bursts of golden foliage in the fall. You'll encounter steep inclines, rocky terrain, and one of the best views of the city of Aspen and the surrounding wilderness that the area has to offer. It takes 40 minutes in the car to reach the trailhead, but it's an experience you won't want to miss if you're an experienced hiker looking for a rewarding challenge.
Mushroom Rock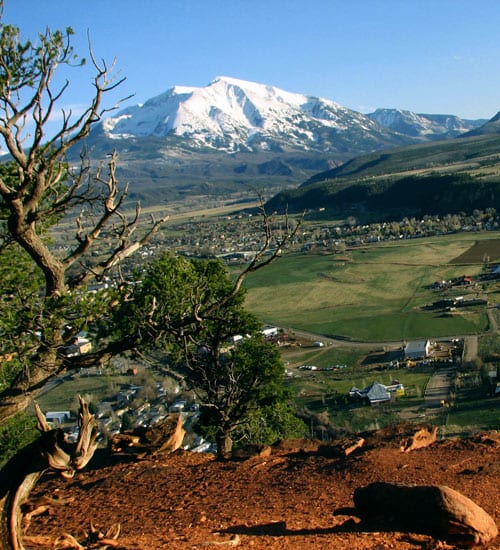 A two-mile hike that's considered to be moderately difficult, hiking to Mushroom Rock is a solid option for getting a bit of exercise and a lot of great views in a short amount of time. Located just north of the main part of town, this trail leads to a red outcrop of rocks that opens up to a vast open valley below with mountains standing tall far in the distance. This trail manages to not be too crowded despite being so close to town.
Thomas Lakes Trail

Tucked away in the vast White River National Forest, the Thomas Lakes Trail offers almost eight miles of serene alpine splendor. A hike along this moderately difficult high-elevation trail delivers stellar views of the surrounding mountains, lush evergreen forests, and the pristine Thomas Lakes that sit at the base of Mt. Sopris. The trail continues another five miles to the peak of that mountain, but is far more difficult. But for those who complete the hike, the views at the top of the 13,000 foot mountain are said to be sublime.
Grizzly Creek Trail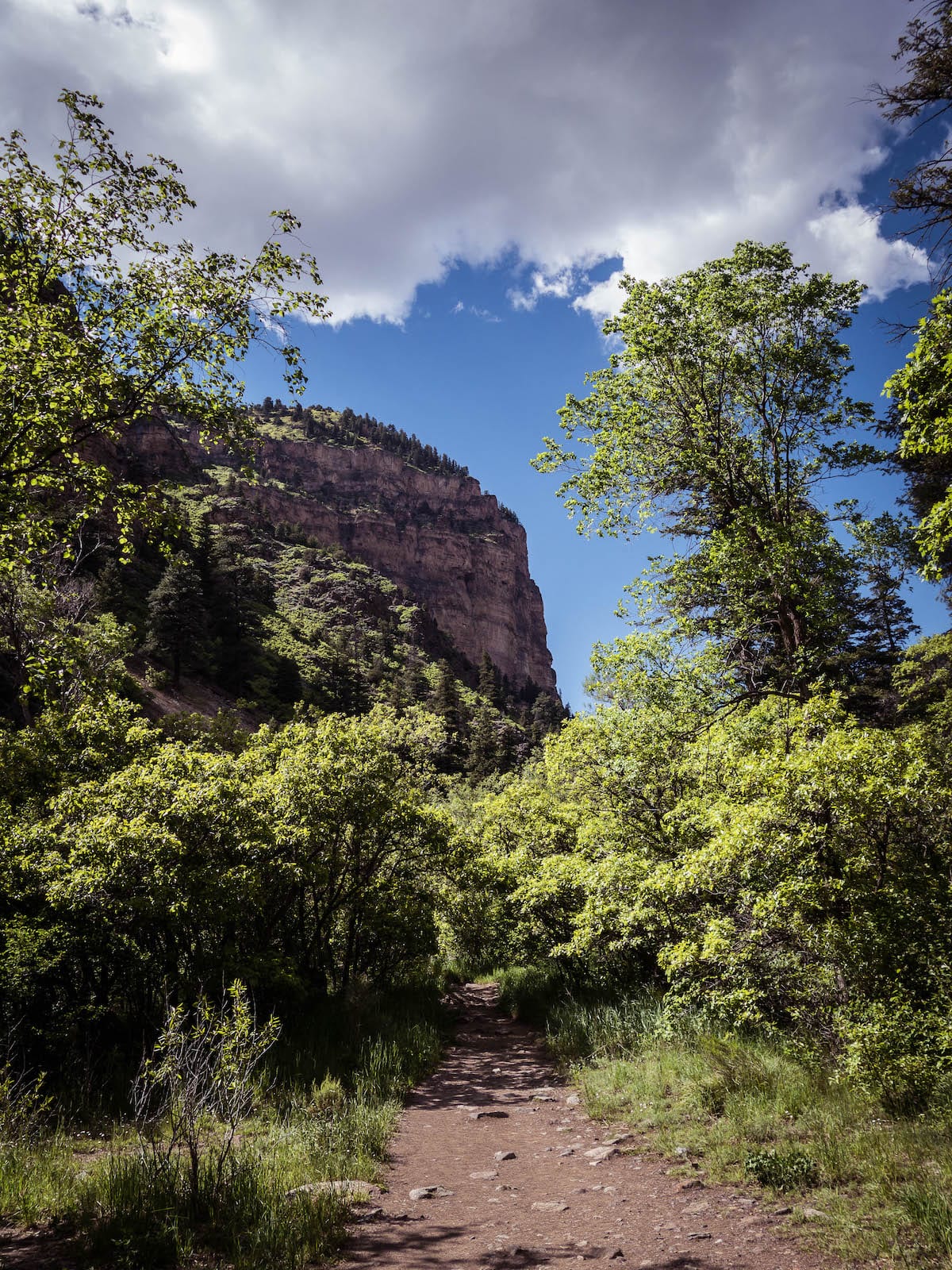 With its trailhead located along 1-70 a 30-minute drive away from Carbondale, the Grizzly Creek Trail offers amazing views of the towering Glenwood Canyon. This notoriously tough, eight-mile hike features rocky terrain and a nearly 2,000-foot incline. You'll trek along a serene creek as you venture further and further up along the canyon walls, and if you make it all the way to the end, you'll be handsomely rewarded with stellar views.
But take note, as of fall of 2020, this trail has been temporarily closed.
Jess Weaver Trail
Over the course of this nine-mile hike, you'll ascend over 2,500 feet of elevation through the stellar beauty of the Glenwood Canyon. Because this moderately challenging trail is located so close to Glenwood Springs, it's quite a popular spot in the summer, and its parking lot fills up quickly. But if you want to experience this fun and scenic hike, don't let the crowds stop you. It's a place brimming with wildflowers, butterflies, and all manner of fascinating animals.
Sunnyside Trail
Perfect for advanced hikers or those looking for a serious challenge, the Sunnyside Trail is located 40 minutes south of Carbondale. An out and back trail spanning under just 11 mile, this hike offers intense inclines, stunning vistas, serene mountain forests, and arresting mountain views. As with any trail this challenging, it gets less crowded the further you hike in. Large swaths of this trail are tree-less, so come prepared to hike in the sun.
Lorax Trail
Located just west of town, the Lorax Trail is a three-mile loop. Like the name implies, this trail is all about the surrounding forest, and hikers report loving being immersed in evergreen trees on this trail. The Lorax isn't a challenging hike, but the trail is often unmaintained and it's not rare for it to be muddy, dusty, and rocky here.
North Hunter Creek Trail
Offering nine miles of pristine mountain terrain, the North Hunter Creek Trail is a moderately difficult and often uncrowded hike. During the fall months when the aspen trees put on their dazzling golden displays is when this trail sees the most traffic, but its gets less crowded just a mile or two in.
Red Mountain/Jeanne Golay Trail
Located right in Glenwood Springs, this seven-mile trail begins as a paved path before quickly moving into a dirt road esigned to accommodate multiple hikers and bikers. Steep and often rocky, this moderately challenging hike delivers excellent panoramic mountain views and captivating scenes of the Roaring Fork and Colorado Rivers and the Elk Range far off into the distance.
Glassier Open Space
Located southeast of Carbondale, Glassier Open Space is comprised of almost 300 acres of agricultural lease parcels, historical outbuildings, and hiking trails. It provides access to the 42-mile Rio Grande Trail and a plethora of BLM trails as well. This vast, unpopular area is a good option for hikers wanting to trek alone.
Four Pass Loop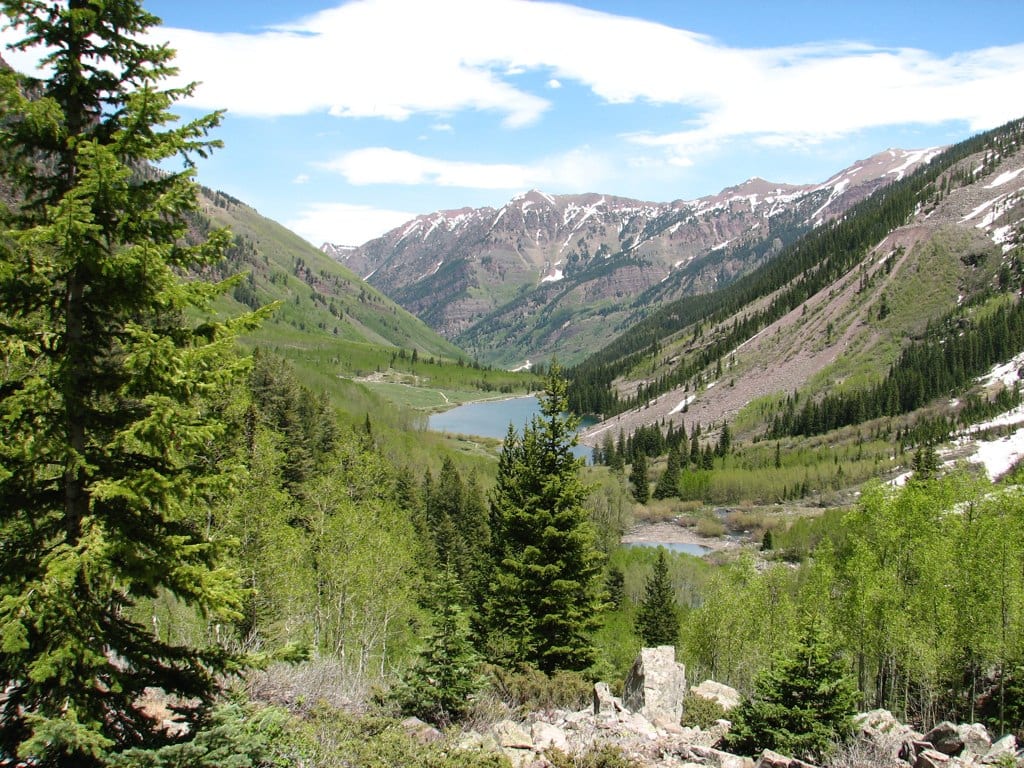 On of the most beloved hikes in the area, the Four Pass Loop is an intensely beautiful and grueling trail that is used for hiking, fishing, backpacking, and wildlife-viewing. At almost 30 miles long, this loop ventures through four 12,000-foot mountain passes and delivers views of the Maroon Bells-Snowmass Wilderness that are so beautiful and vast that after seeing them you'll probably emerge as a different person.
This hike obviously isn't for novices and is reserved only for those with the proper experience, equipment, and physical fitness. The loop begins on the Maroon-Snowmass Trail an hour south of Carbondale.