With over 300 days of sunshine per year, one of the best ways to enjoy Colorado's fresh air is out on the open water. Denver is surrounded by many small and large reservoirs and lakes with all of the watercraft rental services to match. From pontoon party boats and jet skis to fishing boats and SUP, there's a lot of choice at some Colorado marinas.
Although Colorado is a bit more famous for whitewater rafting and river sports of all kinds, there are also plenty of large lakes to enjoy within two hours from the capital city. In addition to the dozens of companies that rent kayaks, stand-up paddleboards, canoes, and other small self-propelled boats, Colorado boasts many marinas filled with motorboats ready for your day out on the water.
Below, we showcase some of the best marinas to rent a boat by Denver, CO, in no particular order:
Cherry Creek Reservoir – Aurora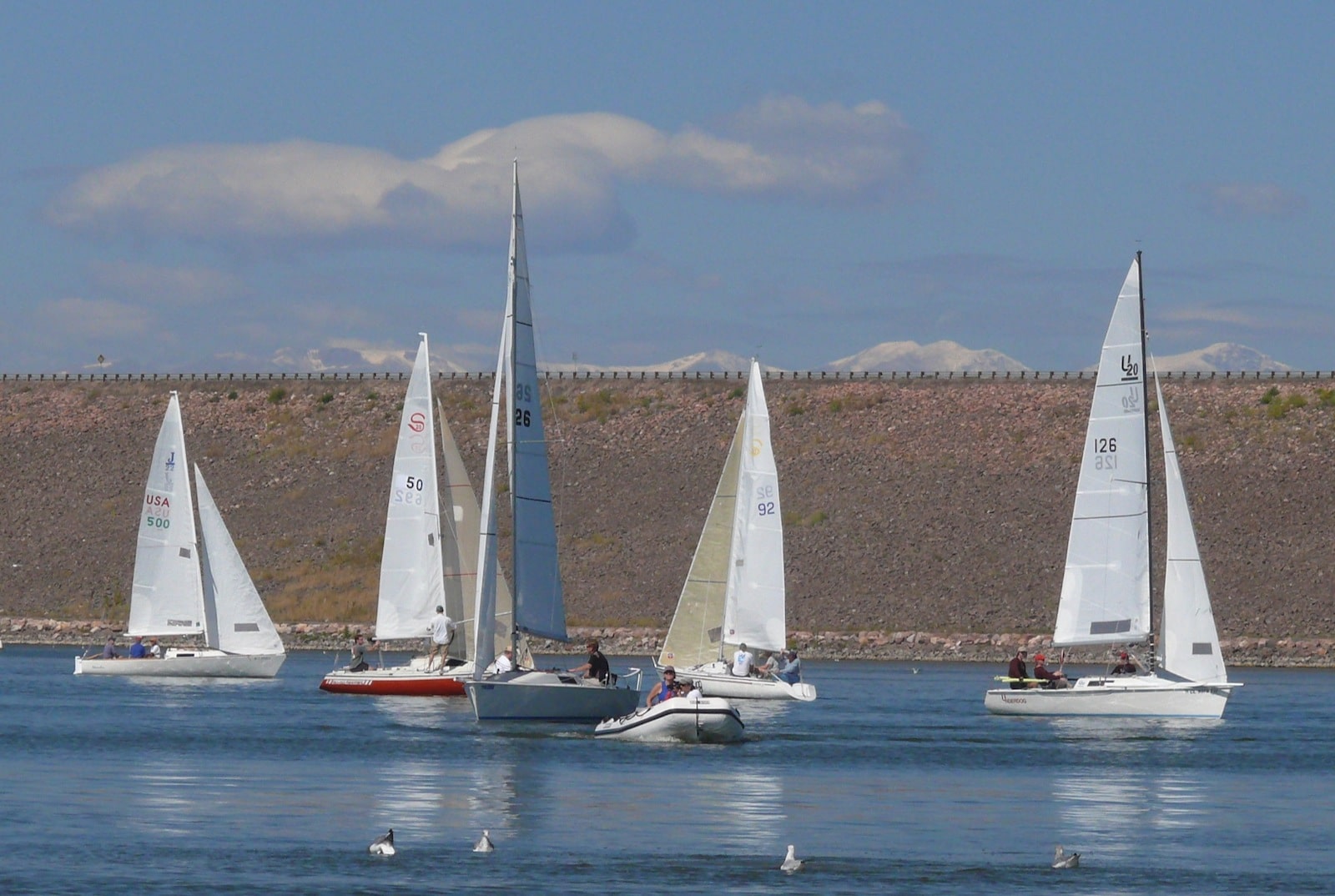 15 miles southeast of the heart of Denver, the Cherry Creek Reservoir holds 880 acres of surface water with sandy beaches and beautiful mountain views. The Cherry Creek Reservoir is the central feature of Cherry Creek State Park, which requires an entry fee and includes opportunities for hiking, cycling, camping, horseback riding, shooting, and more.
Boat rentals are located on the west side of the Cherry Creek Reservoir at the Pelican Bay Marina. Visitors may rent a variety of vessels including deck boats, pontoons, 60hp personal watercraft (jet skis), and towboats for half-day and full-day reservations. Sailors are also welcome to rent sailboats and participate in classes, races, and regattas.
Chatfield Reservoir – Littleton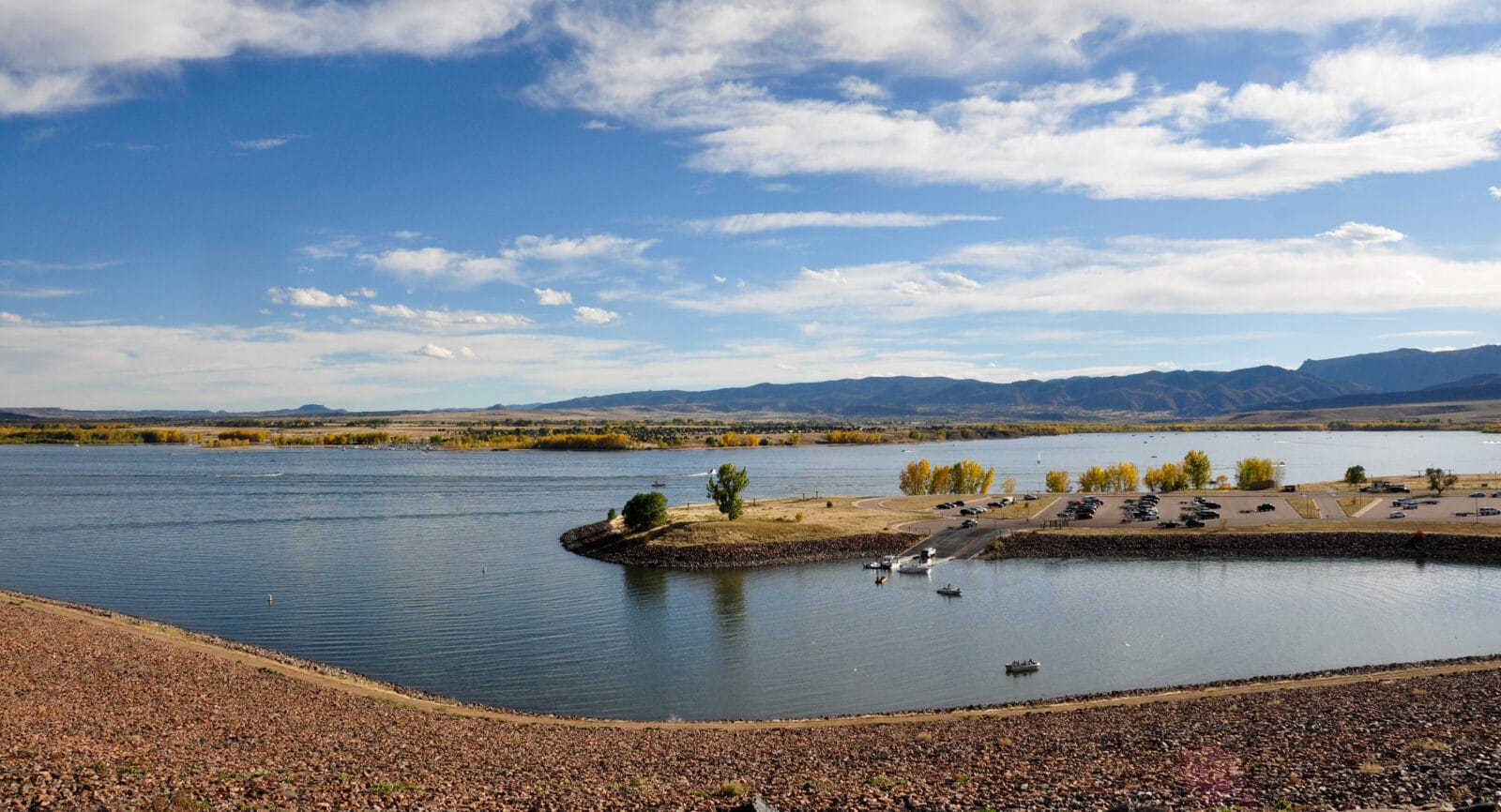 In Littleton, Colorado, the Chatfield Reservoir is another great place to rent a boat for the day just outside Denver. Much like its neighboring Cherry Creek Reservoir, the Chatfield Reservoir is the primary feature of Chatfield State Park, which also requires a vehicle entrance fee and has opportunities for camping and hiking.
Prospective boaters can head to the south shore of the water to find the Chatfield Marina. Here, visitors can rent both pontoons and 16-foot fishing boats for a minimum of 4 hours at a time. Reservations are encouraged, and contact information can be found on Chatfield Marina's website.
Lake Dillon – Frisco, Dillon & Silverthorne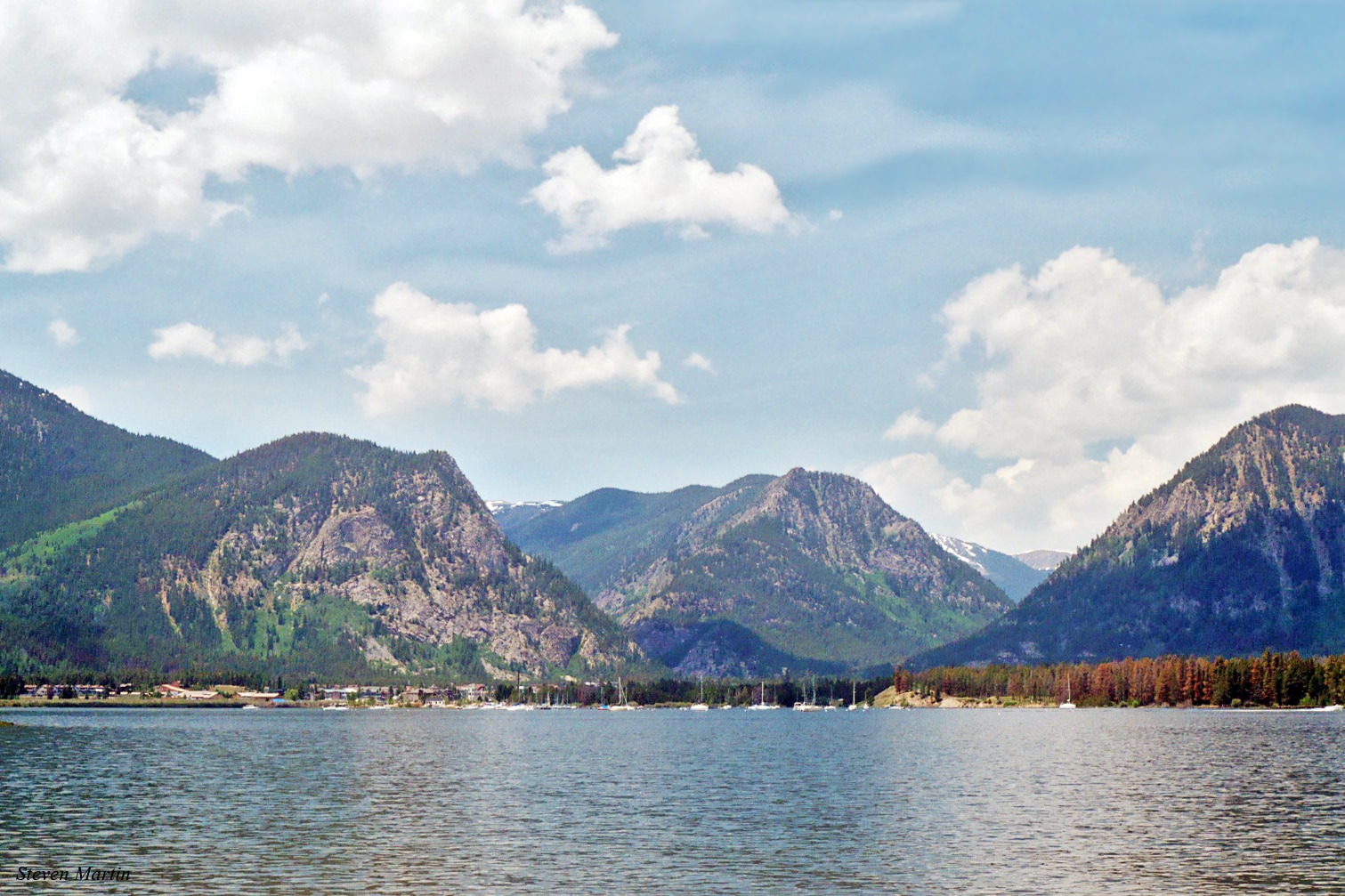 If you're ready for some fresh mountain air, Lake Dillon is one of the best places to rent a boat in Rocky Mountain high country. Although contact activities such as water skiing and swimming are not allowed in Lake Dillon, the panoramic mountain views are simply too good to pass up.
There are two boat rental locations on the Dillon Reservoir, the Dillon Marina and the Frisco Bay Marina. For both marinas, reservations are strongly suggested during peak tourist seasons.
Dillon Marina: Located in the eponymous town of Dillon, Colorado, the Dillon Marina is located adjacent to the dam on the reservoir's northernmost shore. Visitors can rent various sized pontoon boats as well as Catalina sailboats for 2 to 4 hours.
Frisco Bay Marina: On the other side of the water, additional pontoon boats and other small vessels can be rented at the Frisco Bay Marina. As a scenic and more secluded portion of the reservoir, Frisco Bay is perfect for fishing or exploring the unique alpine waters.
Lake Granby, Gand Lake, and Shadow Mountain Lake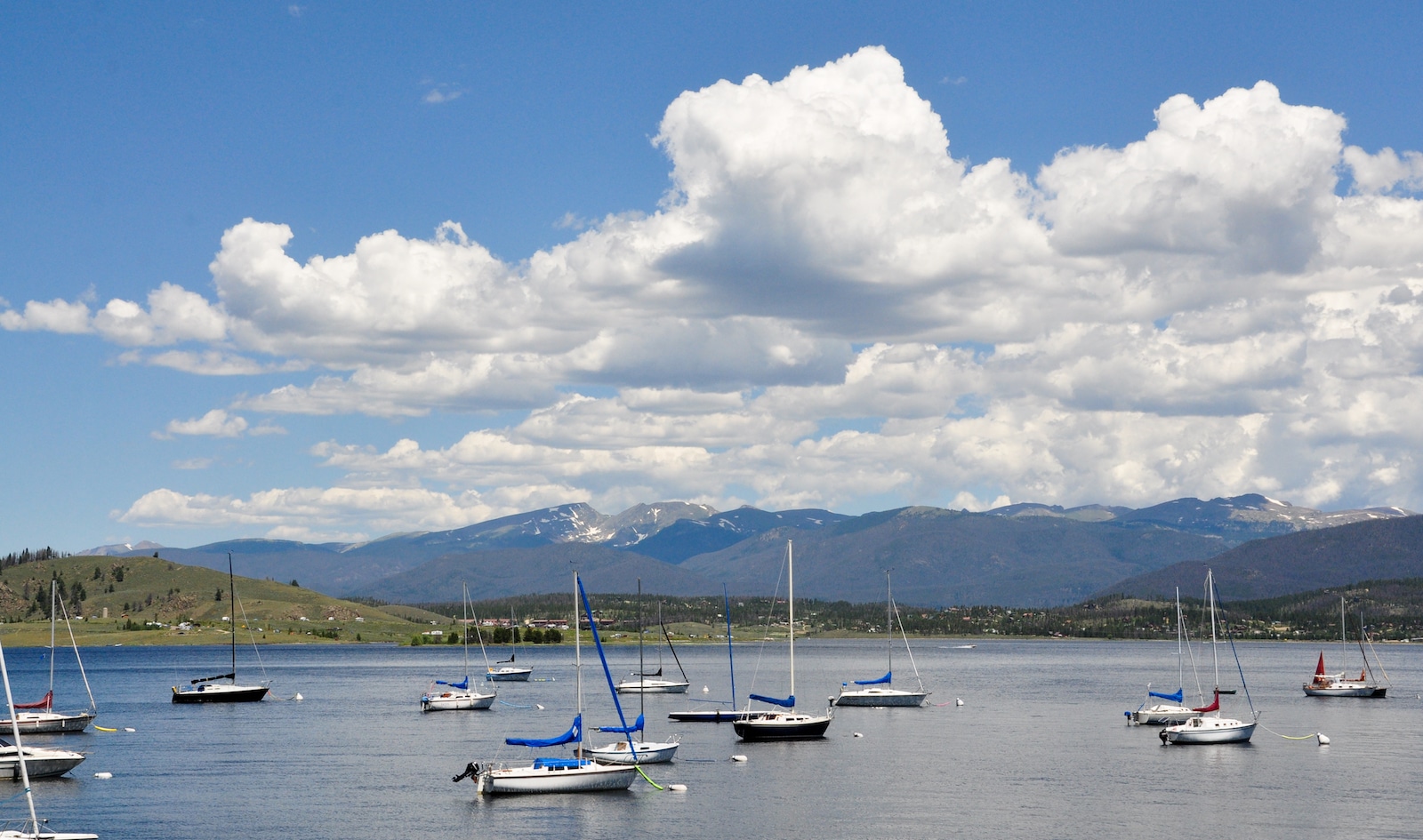 For another extremely scenic boating destination, we suggest heading up to Grand County for boating options on Lake Granby, Grand Lake, and the Shadow Mountain Reservoir. Nestled into a breathtaking backdrop that borders Rocky Mountain National Park, you can pick any of these three neighboring bodies of water for a great day out on the boat.
Grand Lake: Visitors have two options to rent a boat on Colorado's largest natural lake: The Headwaters Marina and the Grand Lake Marina. Both providers are located near the heart of town on the north shore of the lake, with sport, fishing, and pontoon boats available for hourly rentals.
Shadow Mountain Lake: Adjacent to Grand Lake, boaters have a bit more room to explore on the 2-square mile Shadow Mountain Lake reservoir. Both fishing and pontoon boat rentals are available at the Trail Ridge Marina for use on both Shadow Mountain Lake and Grand Lake.
Lake Granby: As the largest body of water in the area and the second-largest reservoir in the state (over 11 square miles), Lake Granby is perfect for a long day above 8,000 feet in elevation. A wide variety of rentals are available to enjoy the scenery, with small and large motorboats available at the Indian Peaks Marina, Lake Granby Marina, and the Beacon Landing Marina.
Union Reservoir – Longmont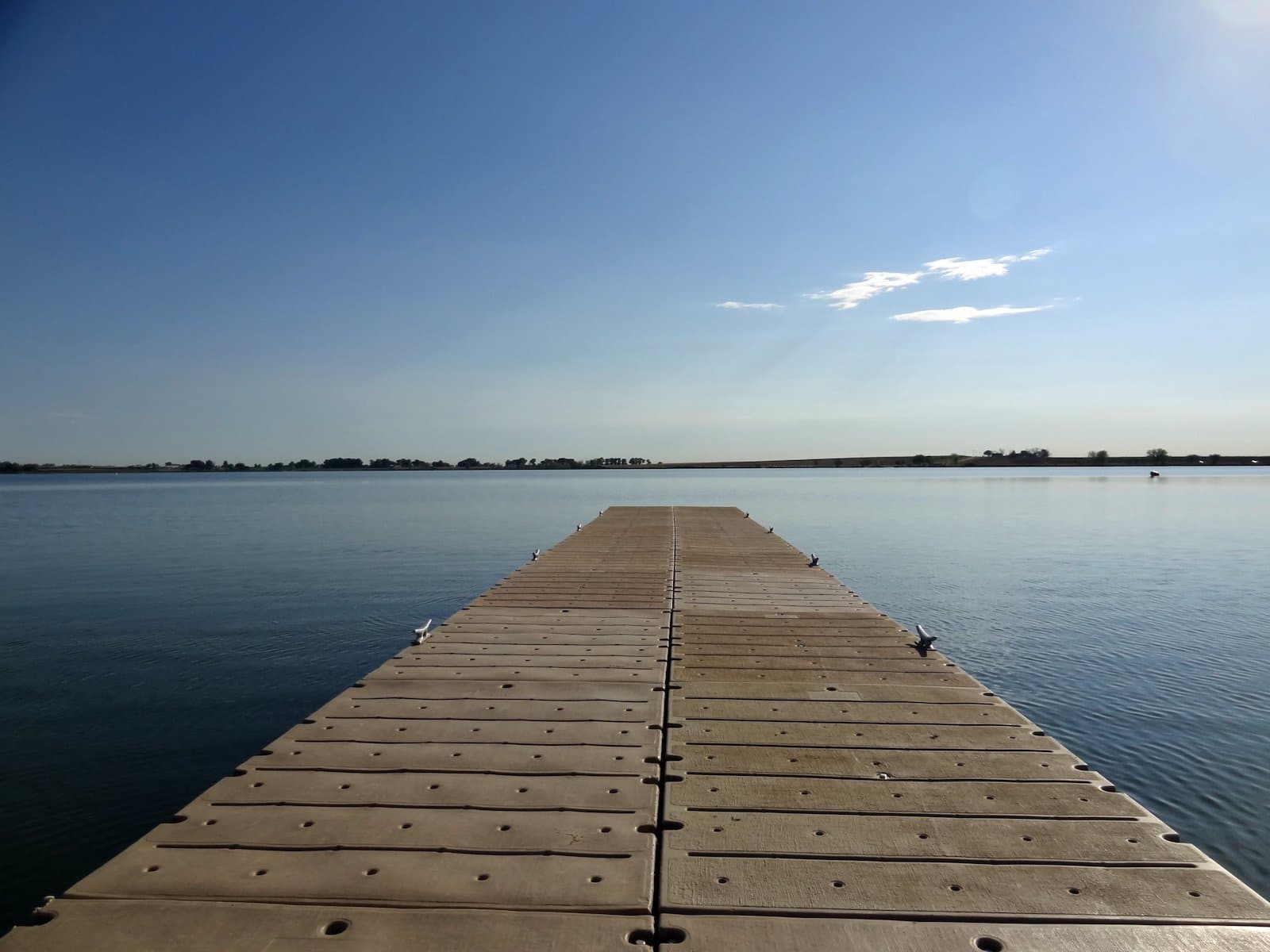 North of Denver, wakeless boating is permitted on the Union Reservoir, which is located in the Union Reservoir Nature Area just outside the town of Longmont. Entrance fees are required, with kayaks and stand-up paddleboard rentals available near the picnic area on the south shore.
Need a bigger boat to explore the 736-acre reservoir? Experienced sailors may also be able to rent a sailboat from the limited supply available at the Union Sailing Club on the southeast side of the reservoir. Visitors can also enjoy distant views of the Rockies during sailing classes, regattas, and events onsite.
Horsetooth Reservoir – Fort Collins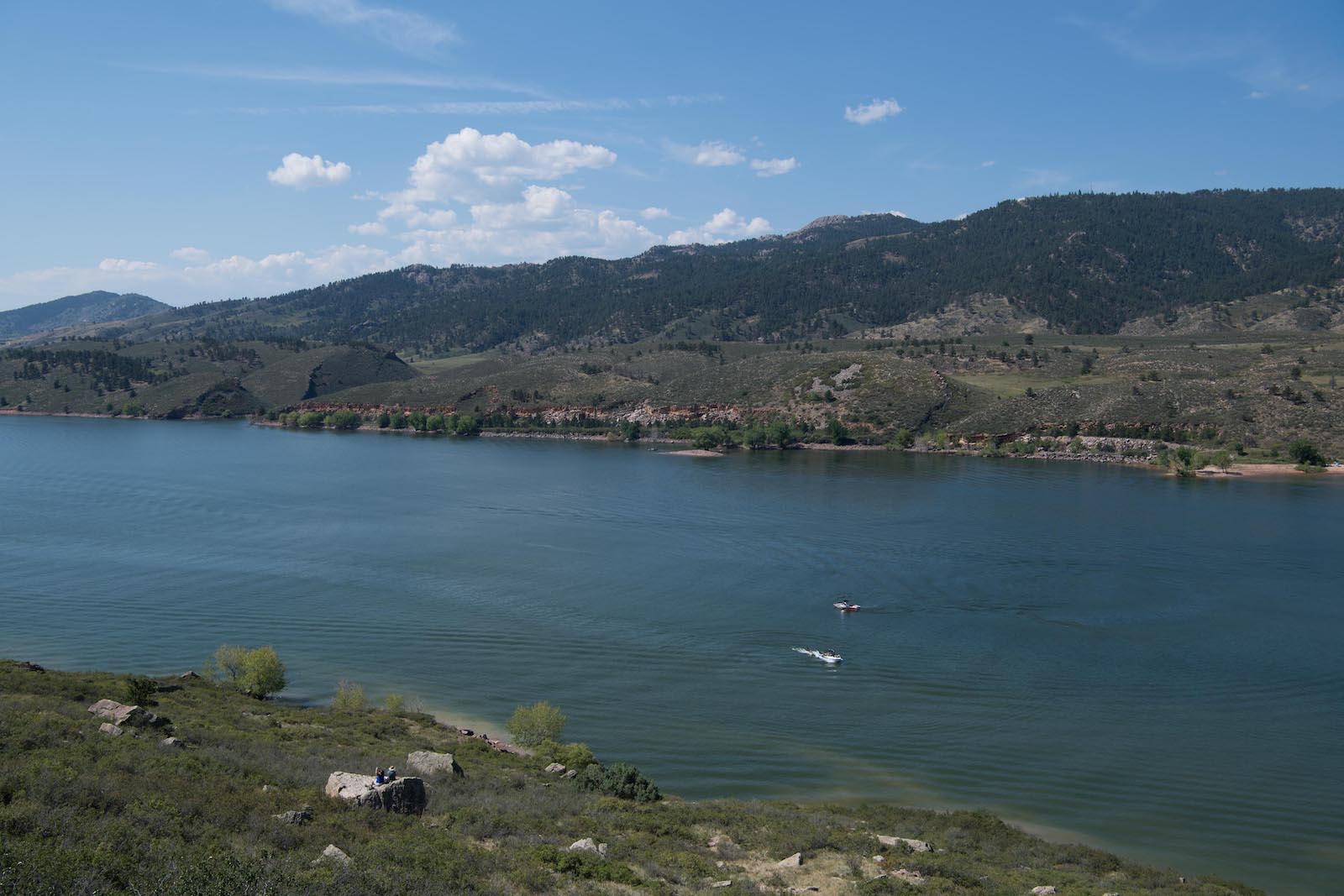 Even further north, the Horsetooth Reservoir outside of Fort Collins is one of the best places to rent a boat in the state. The 6-mile-long reservoir is surrounded by stunning mountain views with ample room and opportunities for hiking, camping, rock climbing, and more.
To rent your boat on the Horsetooth Reservoir, head to the Inlet Bay Marina on the southwest side of the water. Rental choices include jet skis, fishing boats, pontoons, runabouts, tower boats, and group boats for up to 20 people.
Boats are rented by the hour and a captain is both required and included for the large-capacity group vessels. For a bit of extra fun, tubes and water skis are also available when renting or bringing your own pulling permitted boat.
Wolford Mountain Reservoir – Kremmling
Outside of Kremmling, Colorado, the Wolford Mountain Reservoir has nearly 2.5 square miles of boatable water, located about 2 hours northwest of Denver. Onsite, the Wolford Campground and Marina has several rental options, featuring pontoons and smaller fishing boats for hourly trips on the reservoir.
Around the water, boaters will enjoy expansive views of surrounding mountain peaks with several campsites available overlooking the large reservoir.
Pueblo Reservoir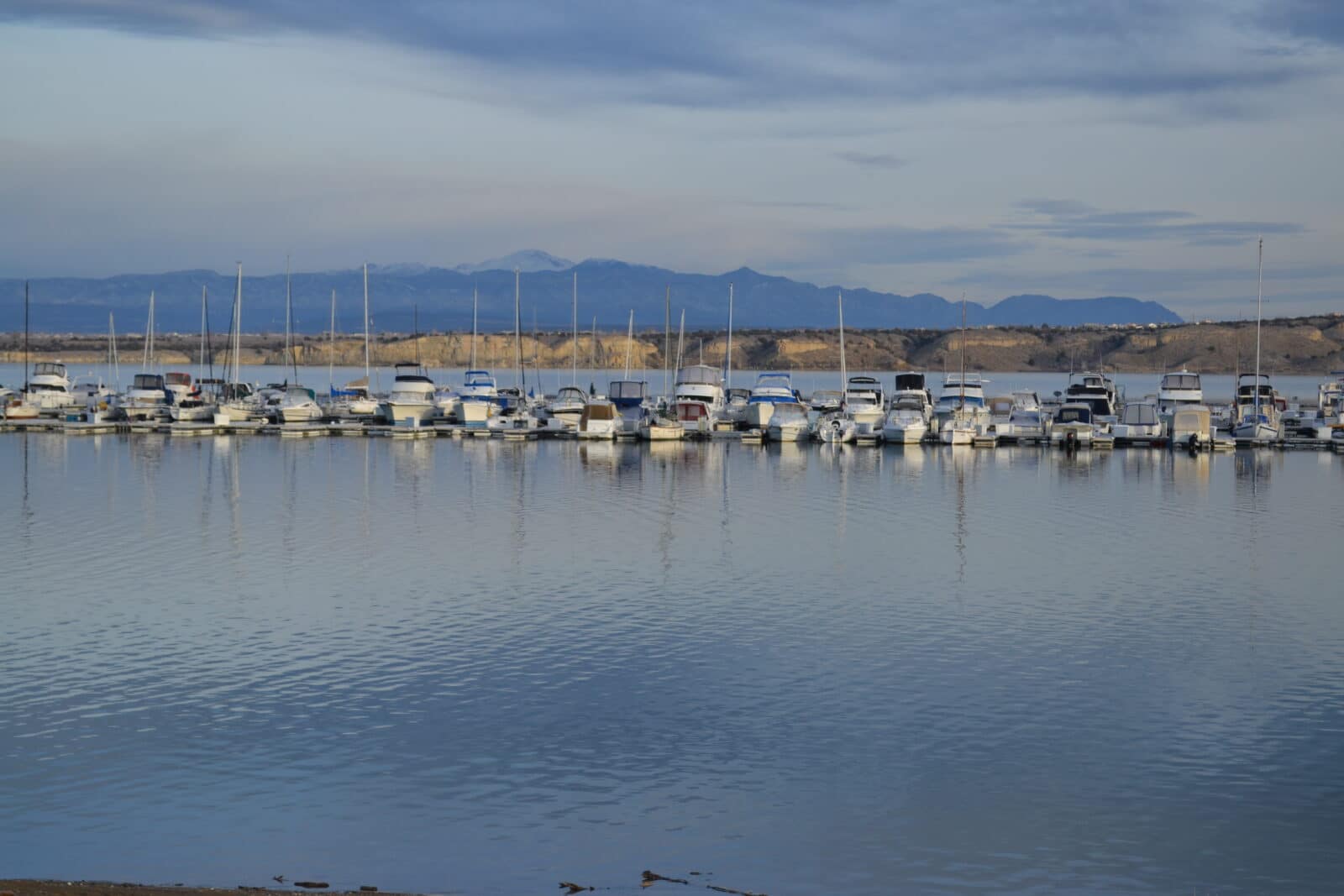 On a clear travel day without any major traffic jams, southern Denver residents can make their way down to the Pueblo Reservoir in about 2 hours. Located in Lake Pueblo State Park, the Pueblo Reservoir features 60 miles of shoreline, four campgrounds, and two marinas with boat and jet ski rentals.
Aptly named for their location, guests can access the water from either the Northshore or Southshore Marina on the Pueblo Reservoir. Rentals are available at the South Shore Marina for 8, 10, and 12-person pontoon boats. Reservations must be made at least one day in advance through the South Shore Marina.
11 Mile State Park – Lake George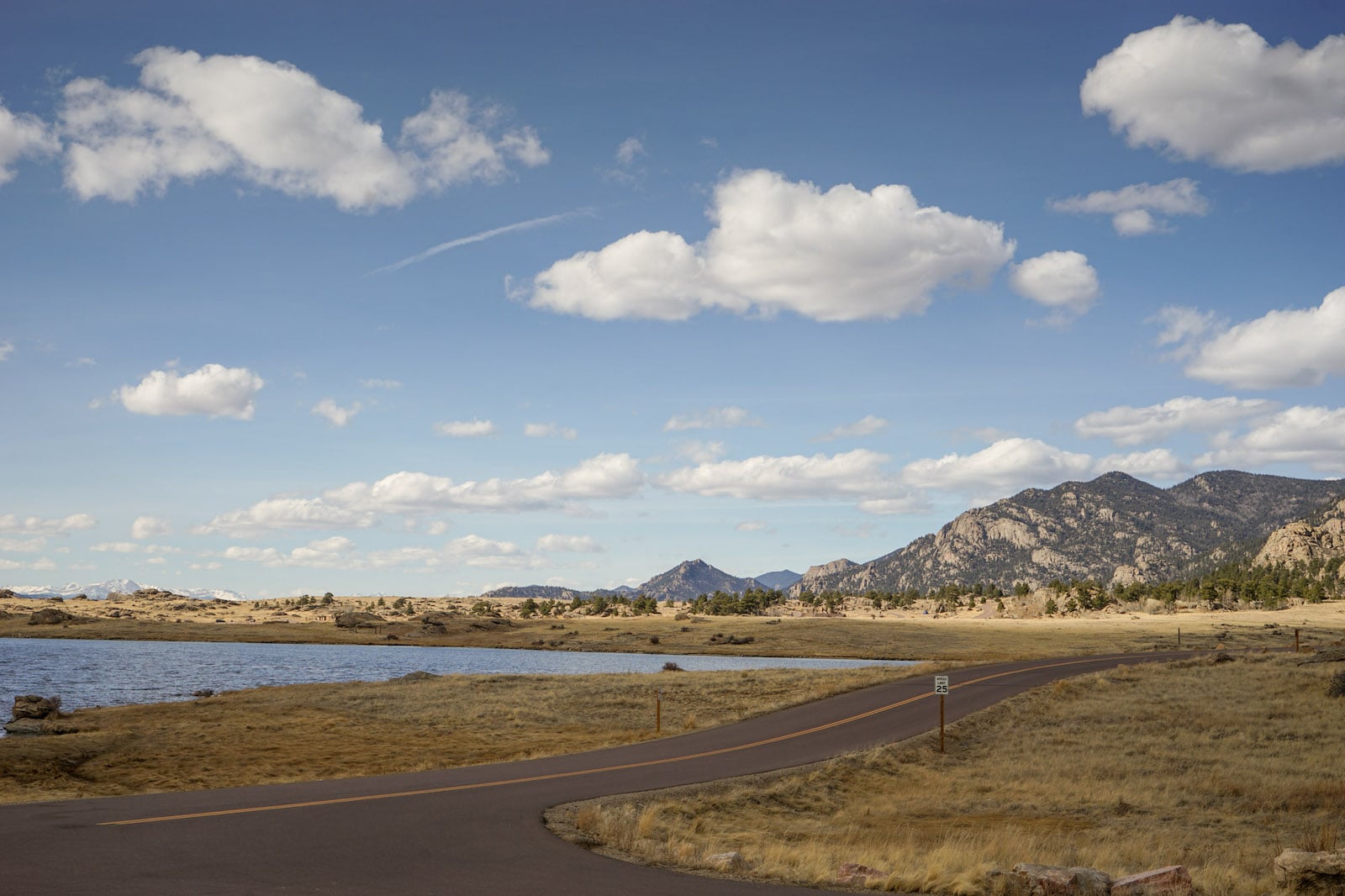 Lastly, if you'd like to go the extra mile to get away from the crowds, we suggest renting a boat at the 11 Mile Marina outside of Lake George, Colorado. Here, visitors can rent pontoons, fishing boats, kayaks, and canoes for use on the Elevenmile Canyon Reservoir.
All motorboats at the 11 Mile Marina require a 4-hour rental period with additional time available on a per-hour basis. Boats hold up to 8 people depending on total weight and are typically available in June, July, and August. Aside from the rental charges, 11 Mile State Park requires an entrance fee and features four campgrounds that visitors can enjoy for an additional overnight expense.
Those are just a dozen of the lakes nearby Denver offering boat rentals on-site. Remember to reserve your watercraft early, as these marinas do rent out their available boats during peak summer hours. Here's a look at some of the best campgrounds near lakes to give you a cool place to stay by the water.