Compared to the Pacific Northwest or even the East Coast, Colorado is quite a dry place. While the state isn't technically a desert, it is located in a semi-arid region where water is often sparse. However, there are plenty of bodies of water to be found near Denver, mostly thanks to the help of dams.
From smaller lakes near the heart of town to scenic alpine destinations that offer plenty to see and do, Denver has access to lots of terrific water-based recreational opportunities to explore and enjoy.
Cherry Creek Reservoir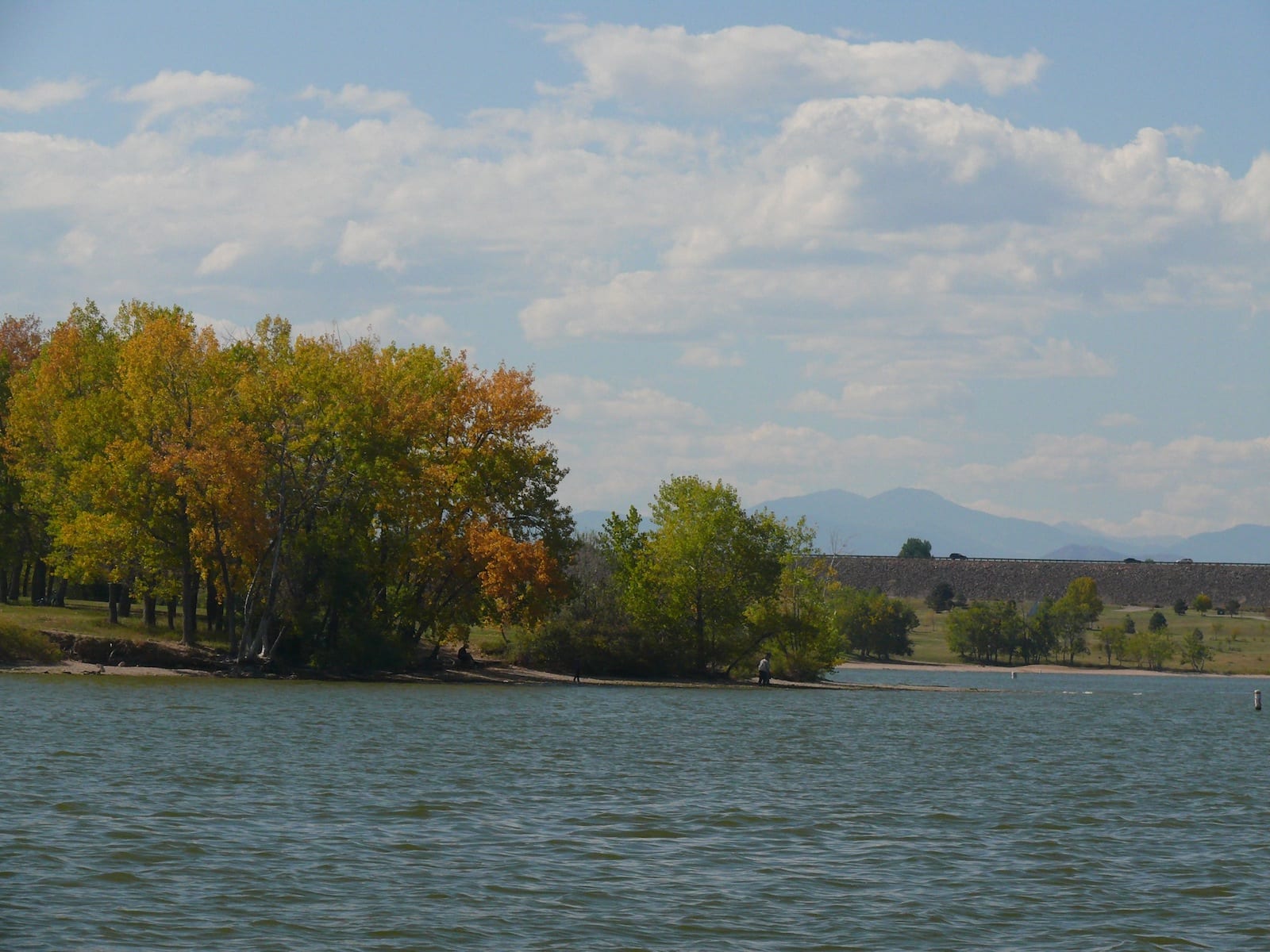 A brief 30-minute-drive (without traffic) is all it takes to access this reservoir, which is surprisingly scenic for being surrounded by so much urban sprawl. Designed in part to give Denverites quick and easy access to nature and relaxation right in their back yards, Cherry Creek Reservoir and the surrounding state park provide a solid offering of activities to enjoy.
Park activities range from boating and fishing to camping, shooting, hiking, and wildlife viewing. For many locals, the reservoir is a godsend whether they frequently visit the included dog park or take the boat out on warm sunny weekends.
Ferril and Duck Lakes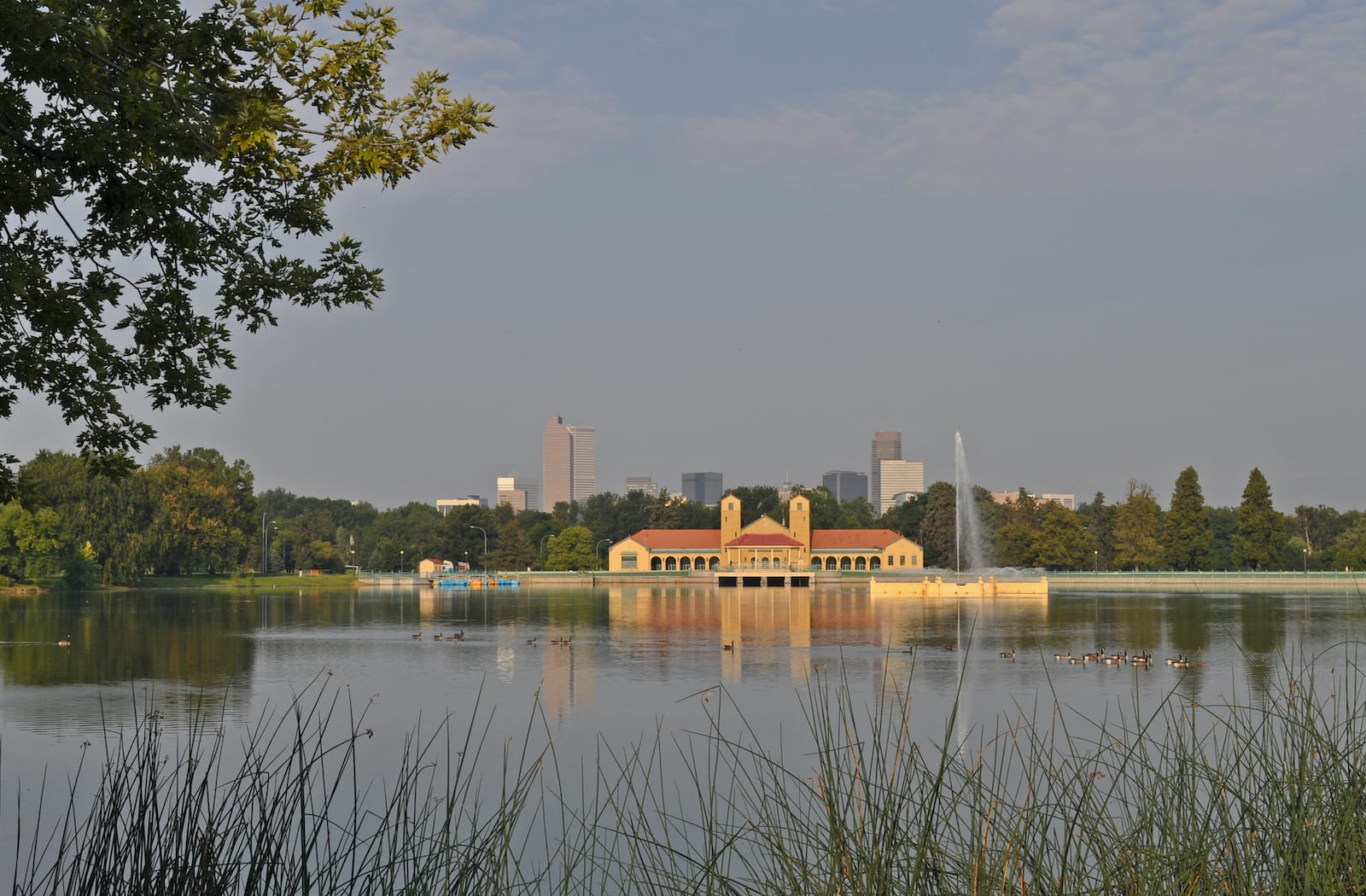 If you live in Denver, you might not recognize the names of these lakes but you've absolutely seen them. The Ferril and Duck Lakes are the stars of City Park, which sits just east of Downtown at the intersection of Colfax and Colorado. Countless pictures of the Denver skyline have been snapped from this park, which is chock full of picnic sites, historical monuments, and opportunities for outdoor recreation.
A true urban-lake experience at this park isn't complete without renting a pedal boat and taking in a bit of scenery and serenity in the middle of a city that's growing more populated and noisy by the day.
Bear Creek Lake and Soda Lakes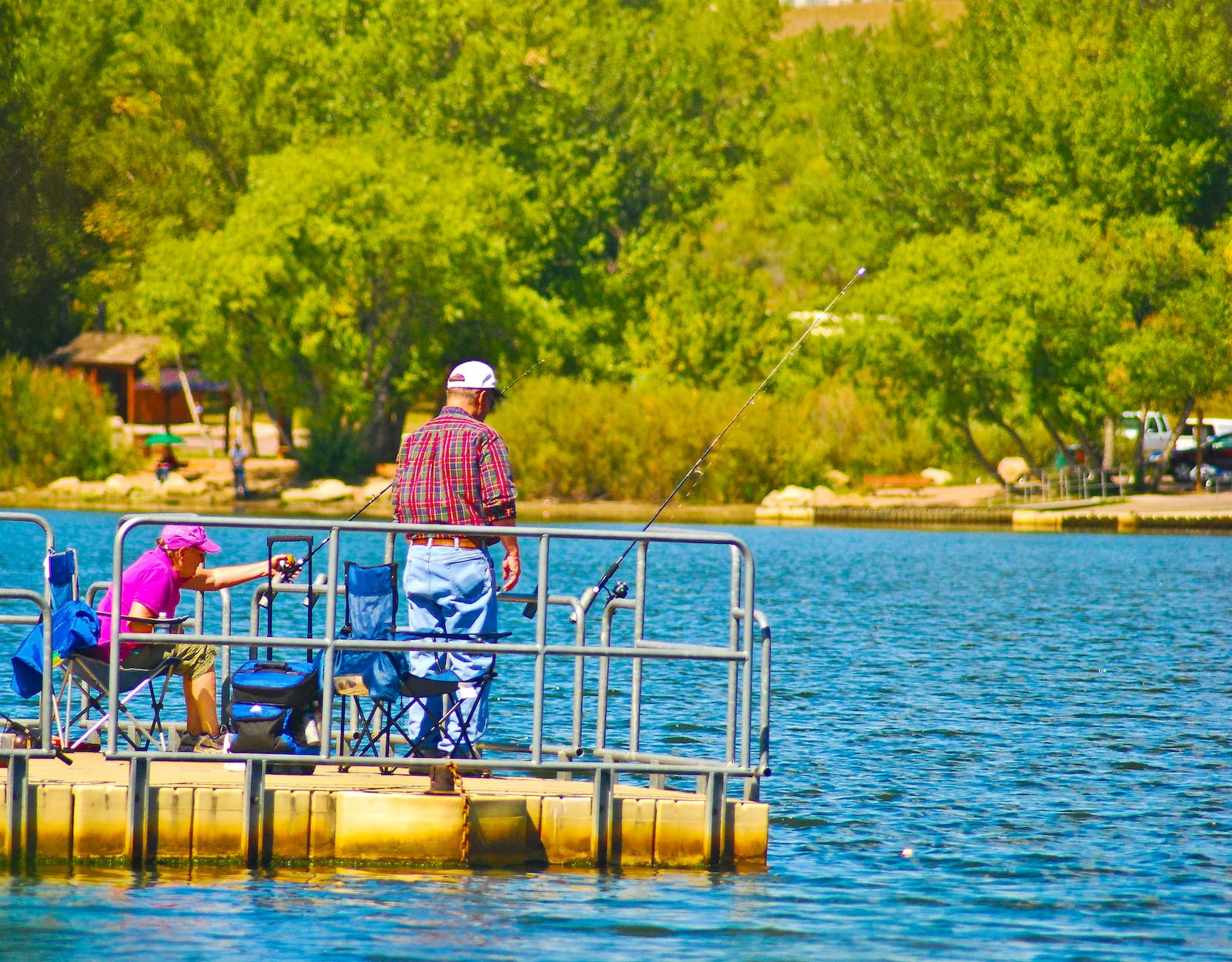 Like Cherry Creek Reservoir, Bear Creek Lake is close to Denver and stacked with stellar opportunities to take in nature, relax, and have fun. While the actual body of water that is the centerpiece of Bear Creek Lake State Park is much smaller than the Cherry Creek Reservoir, the park is comparable in size, things to do, and natural offerings. Bear Creek is an excellent place to fish, camp, ride horses, and view wildlife without having to sit in a car all day.
Also located within Bear Creek State Park are the Soda Lakes, which most readers have probably seen while driving on C-470 near the Highway 285 exit. While the Big Soda Lake is open to non-motorized watercraft, the Little Soda Lake is home to a private water ski school that's not affiliated with the surrounding park.
Sloan's Lake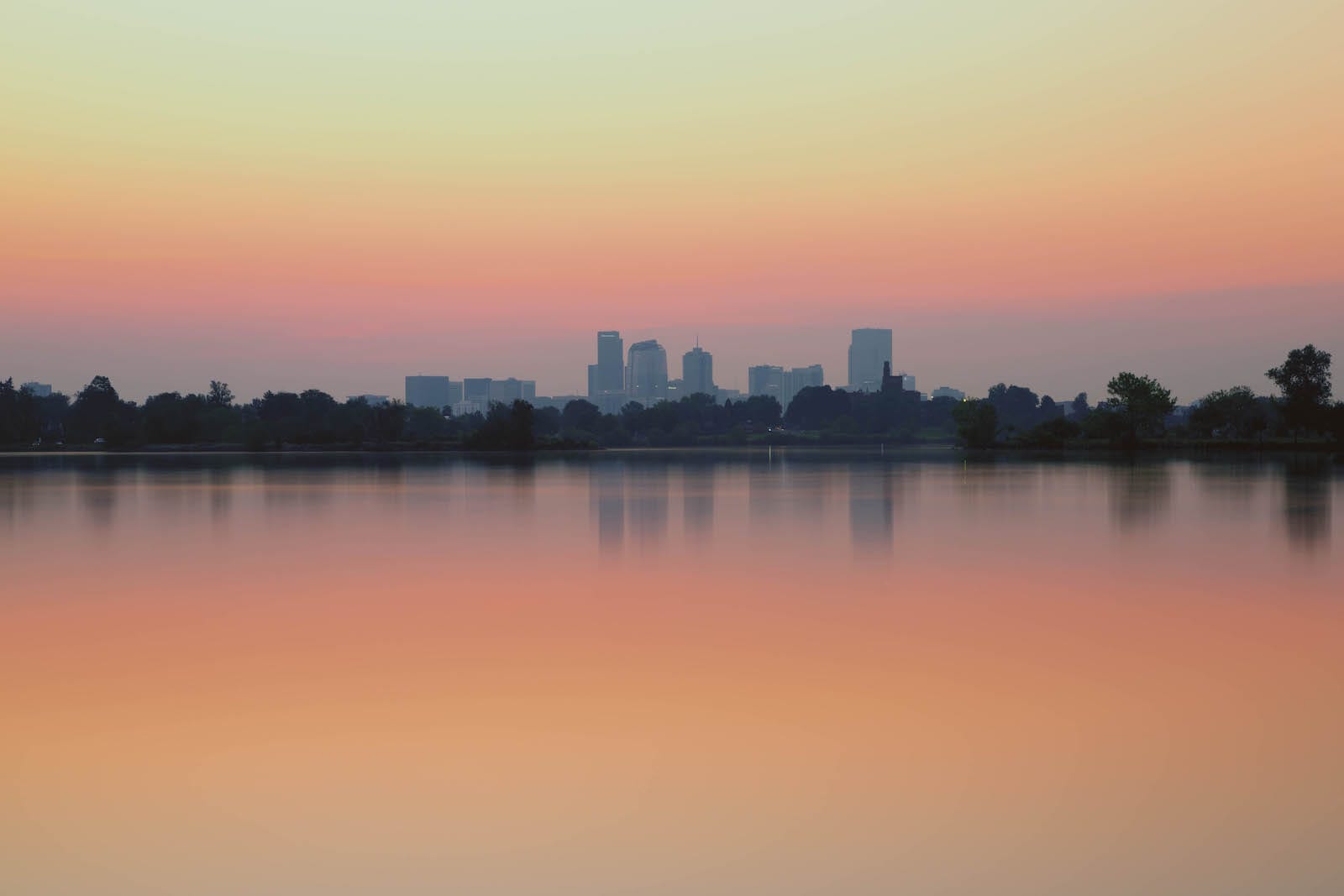 At 177 acres, Sloan's Lake isn't exactly a huge body of water, but it's the biggest in Denver by far. Believe it or not, this lake is the product of a curious accident that occurred during the 1860s when farmer Thomas Sloan tapped into an underground aquifer in an attempt to water his crops and cattle and found much, much more water than he bargained for.
Sloan's farm was flooded, and the area was eventually inundated with so much water that it became a lake. Accident or not, today's local Denver residents, who flock to the lake to picnic, play sports, and boat, aren't complaining.
Chatfield Reservoir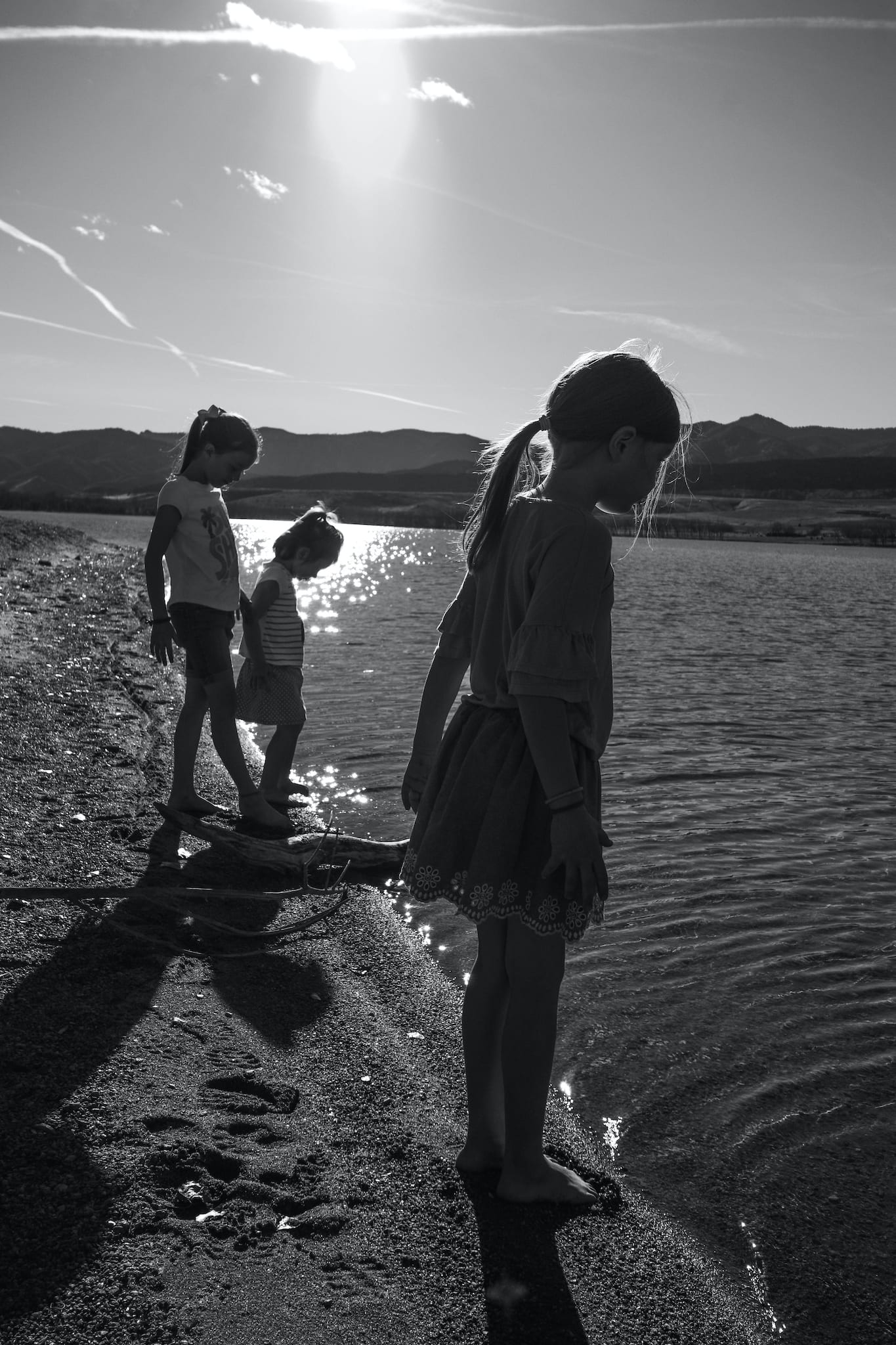 This large body of water is surrounded by a vast State Park that was designed to help visitors relax and connect with nature. Chatfield Reservoir sits near where the Eastern Plains dramatically meet the foothills of the Front Range. All types of boating are permitted here, from jet skis to canoes, and the park offers solid fishing opportunities by the shore or on the water.
Chatfield State Park hosts an impressive four campsite areas with many spots able to accommodate RVs. But even if you're not planning on a weekend camping trip or boat excursion, it's a place that's large and remote enough to view wildlife from while hiking alone down one of its many trails.
Dillon Reservoir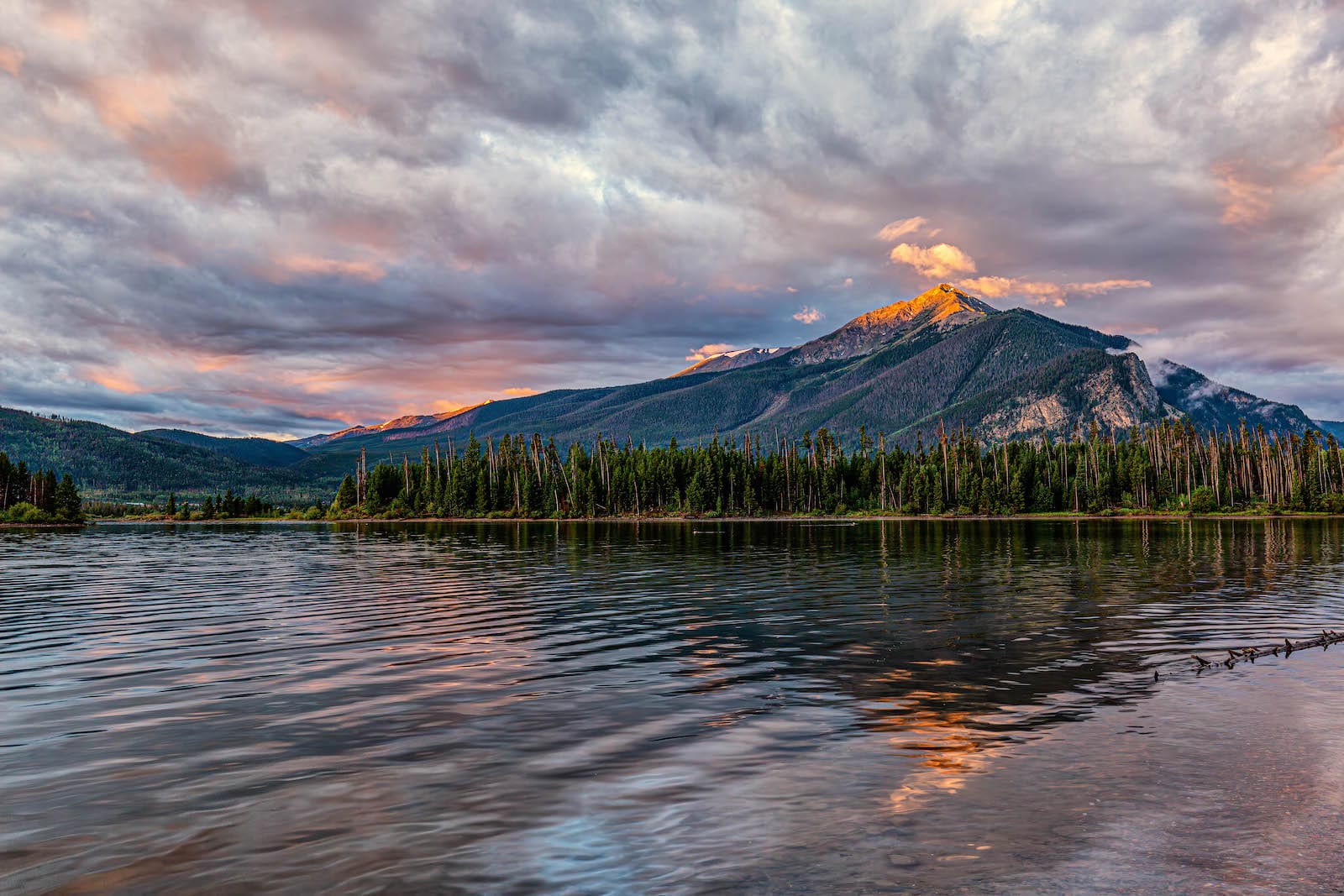 Depending on traffic, it takes about an hour and a half to get to Dillon Reservoir from Denver. While that much time in the car might be a steep cost of admission for some readers, you should know that Dillon Reservoir is a gorgeous body of water with a lot to offer, including camping, fishing, biking, boating, and wildlife viewing.
Yes, these activities are offered at lakes closer to Denver, but none of them feature the excellent mountain scenery that Dillon Reservoir does. And with great mountain towns like Frisco, Dillon, and Silverthorne surrounding the reservoir, visiting here makes for great day trips and weekend excursions alike no matter what season you visit.
Evergreen Lake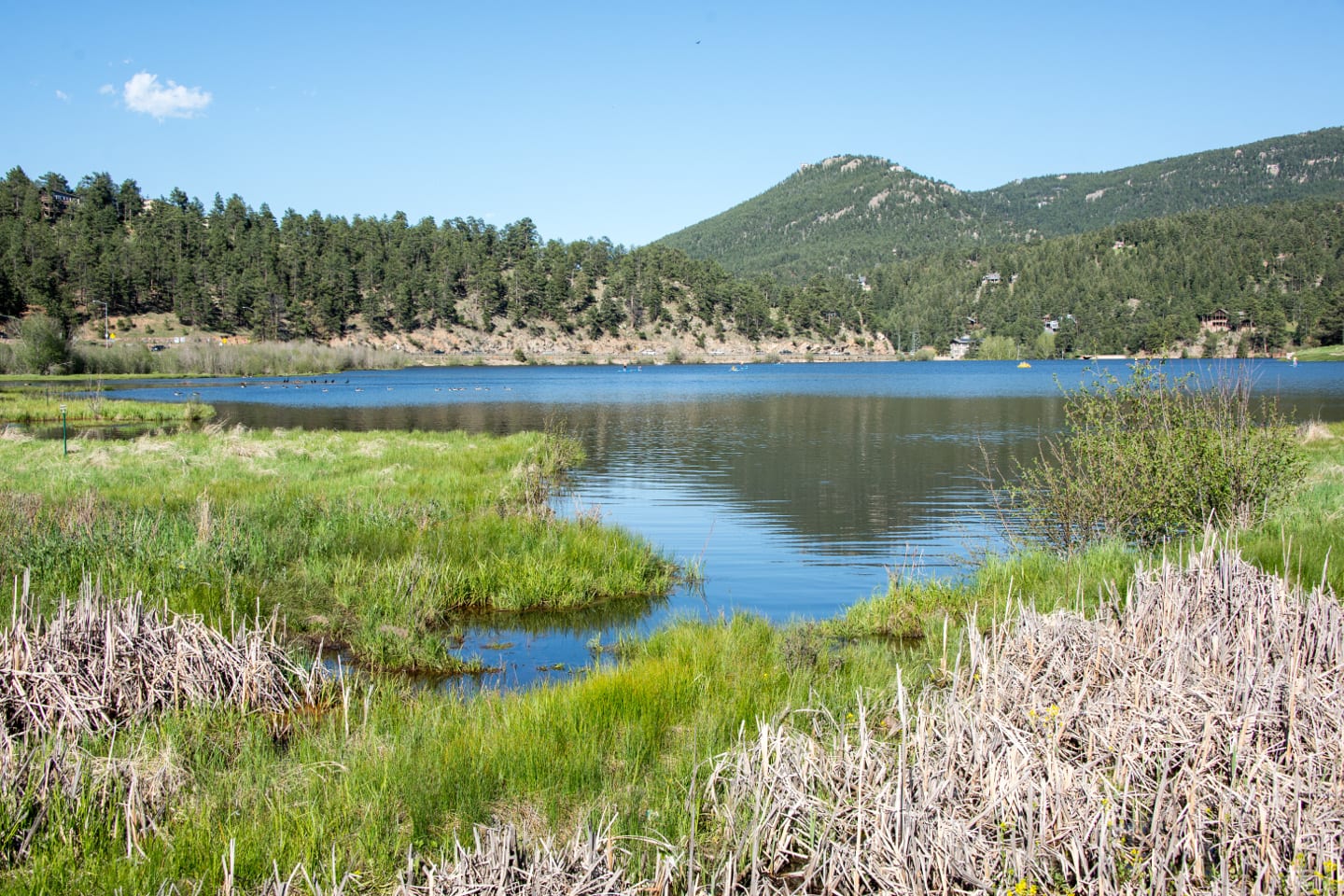 This large, pristine mountain lake is less than a 45-minute drive from Denver and offers fun and memorable experiences for families. During the summer and fall, it's a perfect place for hiking, boating, and taking in the changing of the leaves when the temperatures begin to drop in September. However, Evergreen Lake is best known and loved when the water freezes over.
Over the winter months, the lake is opened up as a massive, natural outdoor ice skating rink that also hosts ice hockey games. As you'd expect, this is a popular fishing spot as well over the spring, summer, and fall, but also for ice fishing when the lake freezes over.
If you're so smitten by this place that you'd like to stay for the weekend, the town of Evergreen has plenty of charming places to post up for the night, and other solid establishments you'd expect from a Colorado mountain town like breweries and restaurants.
Crown Hill Lake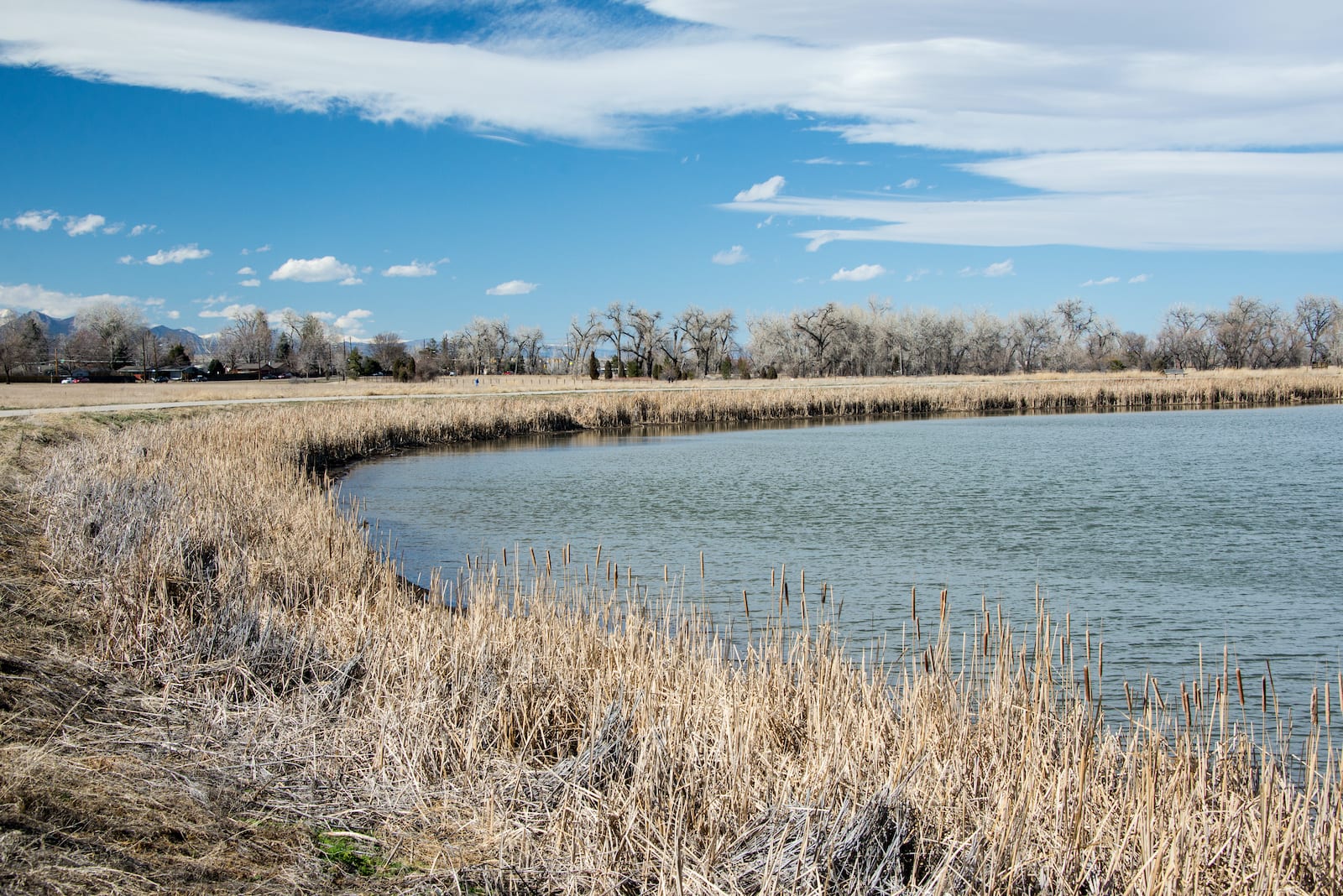 Just west of Denver sits Crown Hill Lake, which is surrounded by Crown Hill Park. While this quaint body of water doesn't offer boating or swimming, it is an excellent place to view waterfowl like loons, shorebirds, hawks, and other wildlife.
It's also a prime fishing spot if you don't want to stray far from Denver or the surrounding suburbs. With more than ten miles of hiking trails to enjoy within the park, Crown Hill Lake is a welcome respite from city and suburban living.
Standley Lake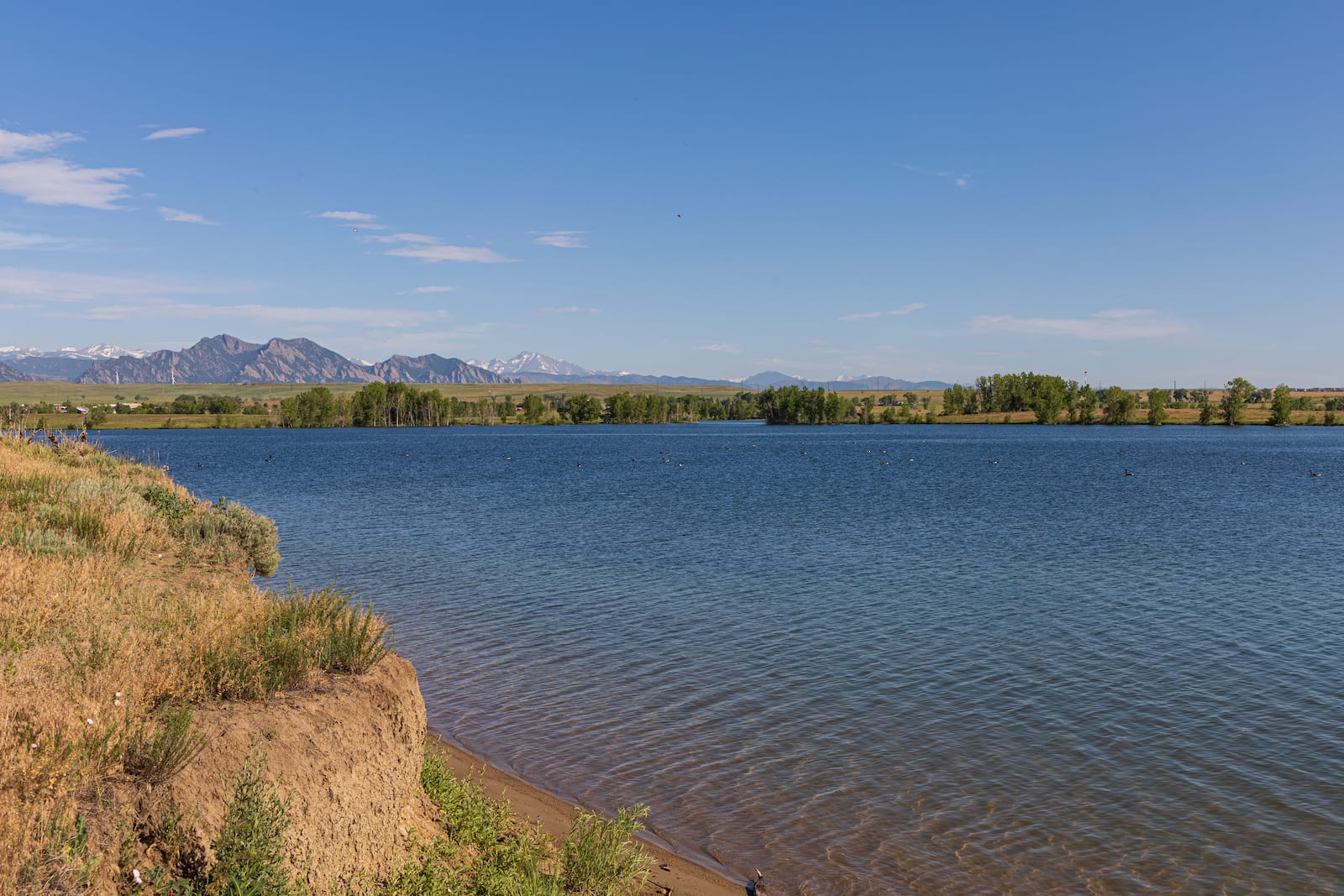 At more than 1,000 acres of surface water, Standley Lake is Westminster's largest body of water and the Denver metro area's third largest reservoir. The lake and surrounding park offer excellent opportunities for outdoor recreation, like fishing, paddling, camping, hiking, and wildlife viewing.
But if that hasn't sold you on this lake, consider the fact that it's so frequently visited by bald eagles that it has special web cams set up to monitor them. Standley Lake is far from the prettiest lake near Denver, but it's a terrific spot to take in the wildlife and relax.
Barr Lake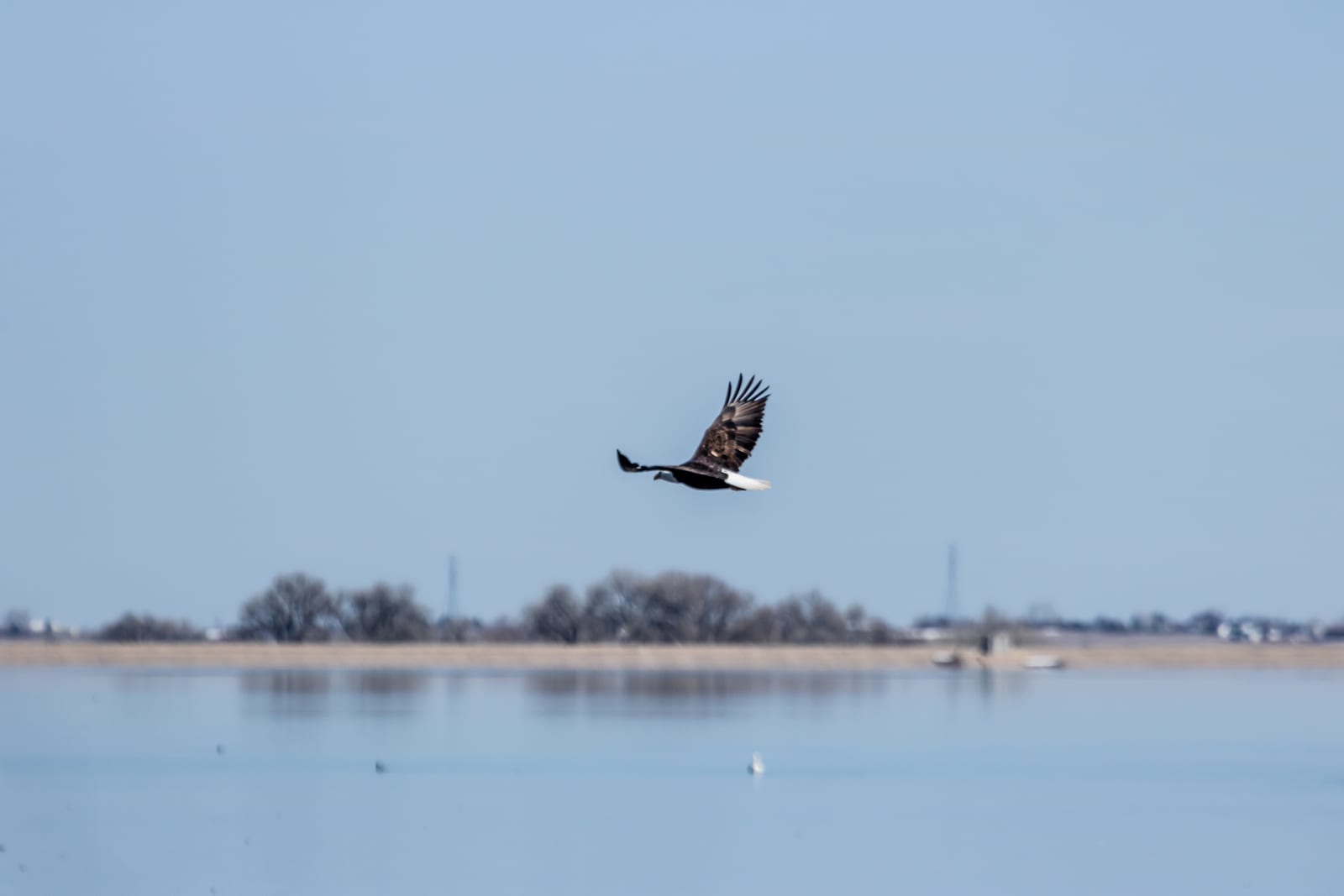 Barr Lake State Park has the unfortunate luck of being situated next to the junction of 1-76 and E-470, a massive confluence of interstates that grows louder and busier by the day. However, this doesn't make this vibrant outdoor destination any less rewarding or its protection and designation as a natural space any less important.
Between a boardwalk that gives visitors direct access to the park's waters and marsh areas to an archery range, fishing pier, campsite, and a nature center, Barr Lake is a solid option for Denver residents wanting a fun afternoon or weekend out in nature.
Berkeley, Rhoda, and Rocky Mountain Lakes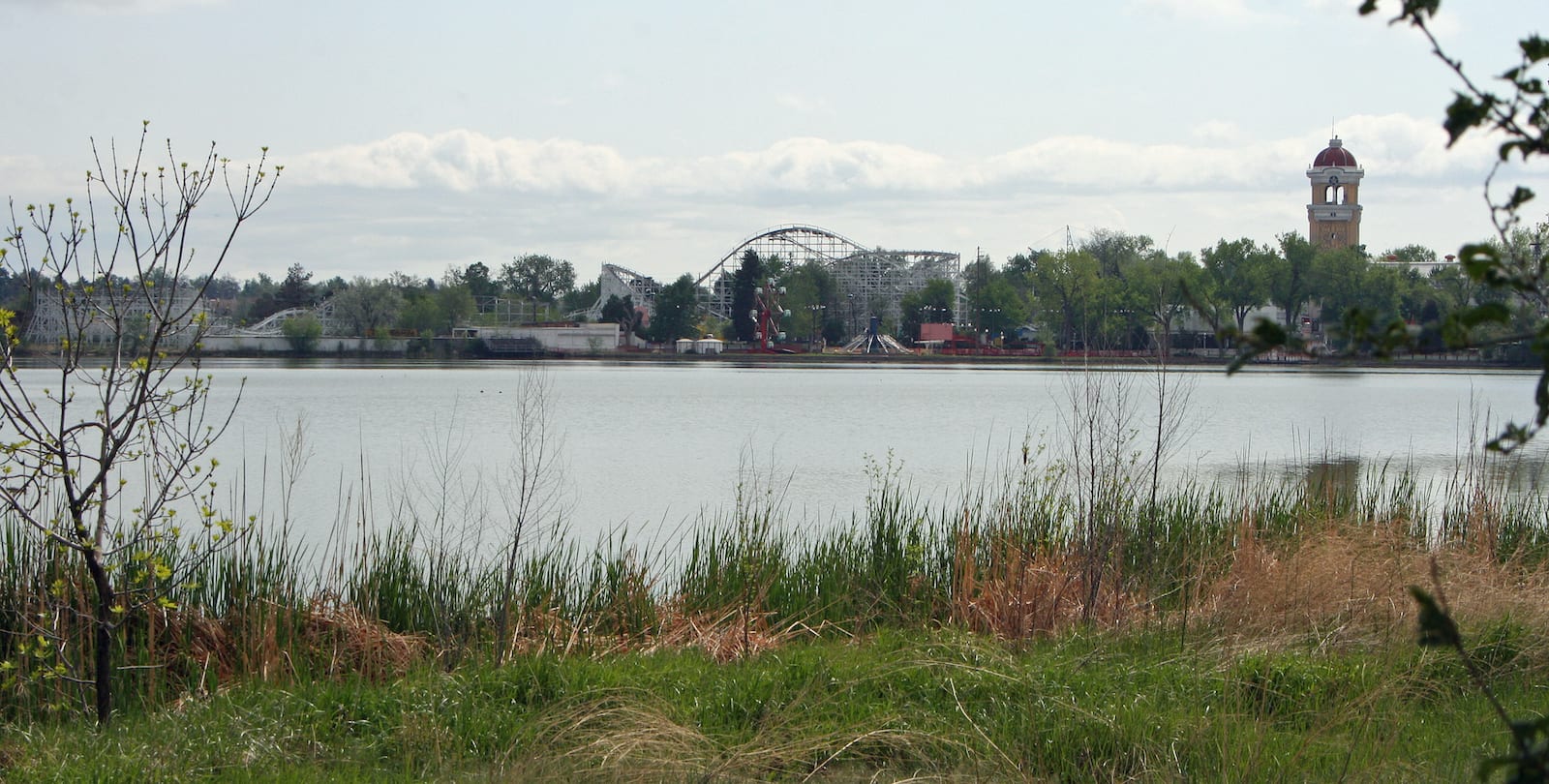 Fixtures on the eastbound drive on 1-70 into Denver, these suburban lakes are immersed in the urban sprawl located to the west of the city. Berkeley and Rocky Mountain Lakes are surrounded by parks with usual features like a dog run, tennis courts, and soccer fields.
Lake Rhoda is home to one of Colorado's most interesting historical features: Lakeside Amusement Park. The theme park has operated from its location on the east side of the lake since 1908. It features rides and games that boast the same look and feel of amusements from around the turn of the century.
Gross Reservoir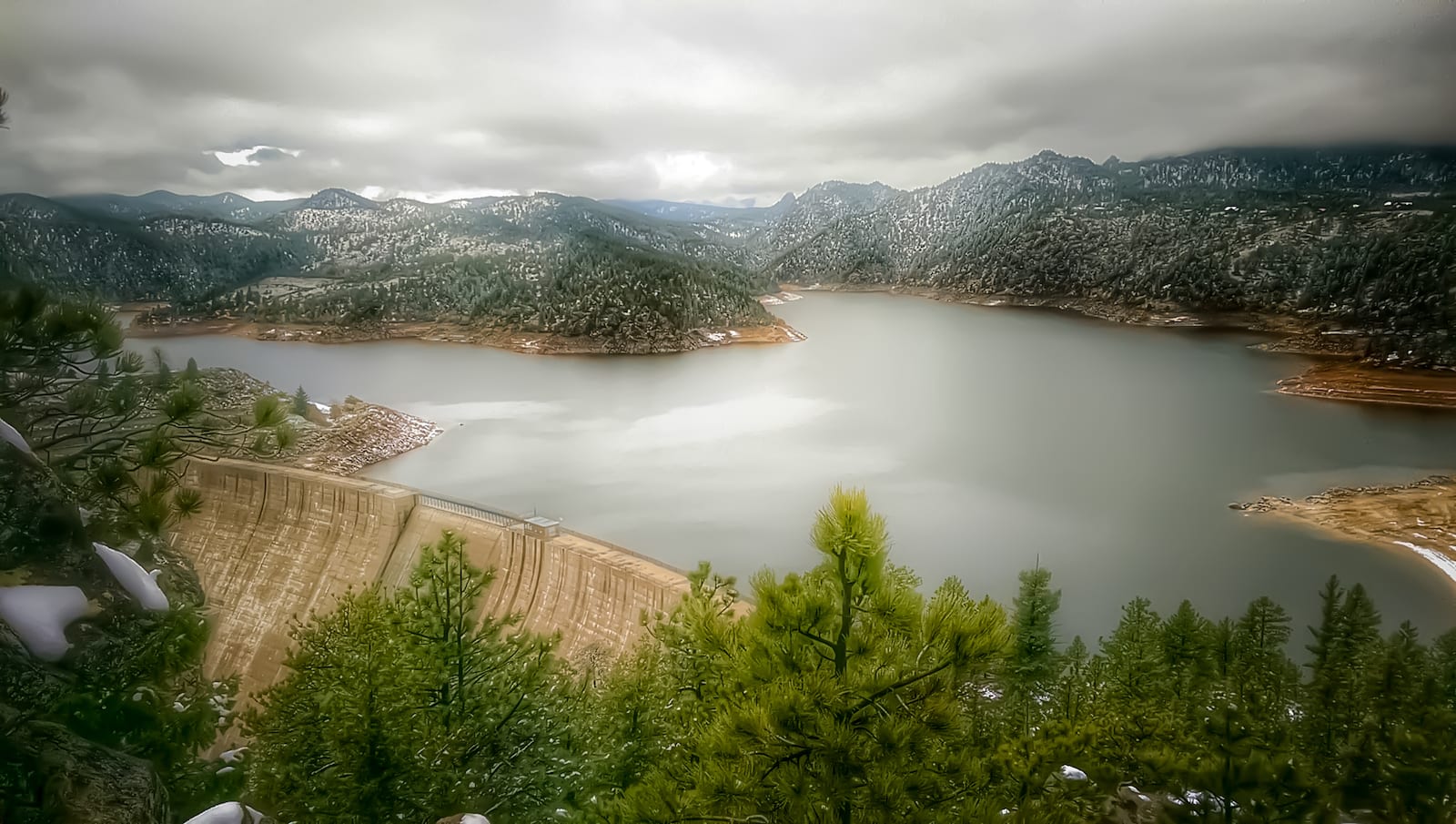 An hour northwest of Denver will transport you to a vast, deep reservoir surrounded by thick evergreen forests and tall peaks. Gross Reservoir is ideal for fishing from a non-motorized boat (they're not allowed), camping beneath the stars, and rock climbing.
Serene and beautiful bodies of water like this one are one of the reasons so many people are moving to Denver, but luckily this one is big enough for most visitors to have spots all to themselves.
Barker Meadow Reservoir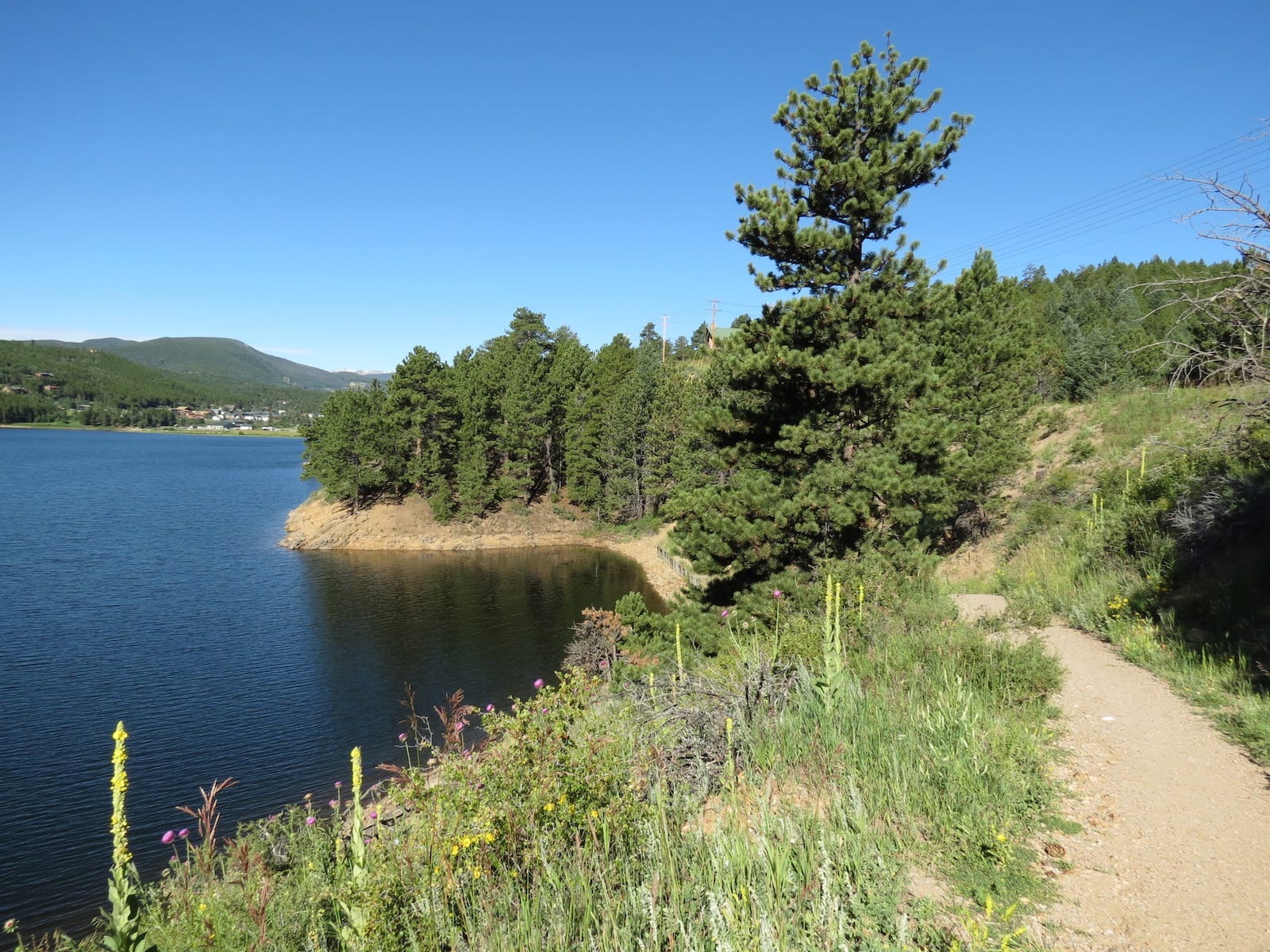 Another scenic reservoir located in the mountains about an hour from Denver, the Barker Meadow Reservoir sits just outside the fascinating mountain town of Nederland. While no boating of any sort is permitted, it's known as a solid fishing spot that's reliable for catching Trout, Kokanee Salmon, and even Tiger Muskie.
Paired with a visit to Nederland or the nearby city of Boulder, Barker Meadow Reservoir makes for a rewarding trip. Even if you don't partake in the fishing, just strolling along the nature trail at Barker Meadow Reservoir is a wonderful experience.
Those are among the best lakes around the Denver Metropolitan Area. Have fun exploring the wet side of the dry front range.