Berkeley Lake is the highlight of this beautiful North Denver park. There are numerous grassy and shady areas to have a BBQ and picnic. Walkers and joggers frequently use the trail around the lake.
I-70 runs parallel to the park, which is located at the corner of Sheridan and 46th, across from Lakeside Amusement Park. It's easy to ignore the highway as you enjoy the fascinating scenery.
Facilities

William Scheitler Recreation Center
Dog Park
Playground
Picnic pavilion and tables
Basketball and tennis courts
Soccer and baseball/softball fields
Public library
Activities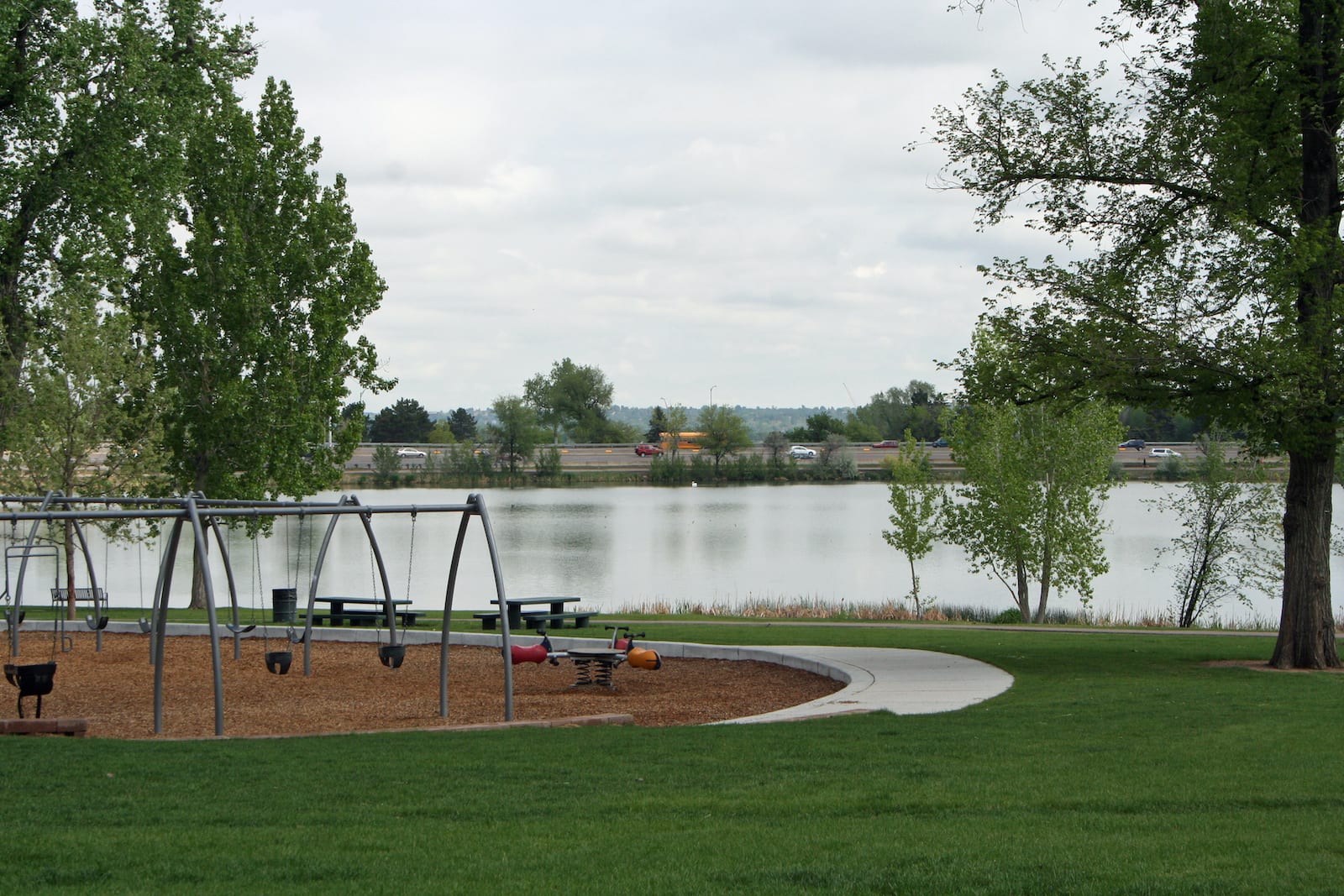 Biking/Hiking: Allowed on the one-mile path around the lake.
Fishing: Permitted in Berkeley Lake.
Picnicking: Picnic areas can be found around the park.
Swimming: The Rec Center has both indoor and outdoor public pools.
Nearby Attractions
Across the street over Sheridan Boulevard from Berkeley Lake sits Lakeside Amusement Park. This historic theme park is a bucket list visit while in Denver in the summer. It's home to another nice-sized body of water, Lake Rhoda.
Details
Address: 4601 W 46th Ave, Denver, CO 80212
Phone: 720-913-1311
Hours: Daily | 5 am – 11 pm
Pets: Yes, on-leash
Fees: None
Map: Berkeley Lake (PDF)
Website: denvergov.org
Latest in Berkeley Park