Come and experience the 55-acre Evergreen Lake Park, the recreational jewel of Evergreen. Owned by the City and County of Denver and managed by the Evergreen Park and Recreation District, this location started out as a plan to make a dam and lake for recreation.
It was headed by Charles Vail in partnership with the area's municipal water staff in 1914, with the intention to make Bear Creek Canyon:
one of the outstanding tourist resorts in the Front Range" within a mile of the Troutdale Hotel.
Activities
Open year-round and home to the Evergreen Lakehouse, this is the perfect spot for a quick escape into nature. You can host special events like weddings and outings, or enjoy different activities, including fishing, boating, and ice skating (depending on the season).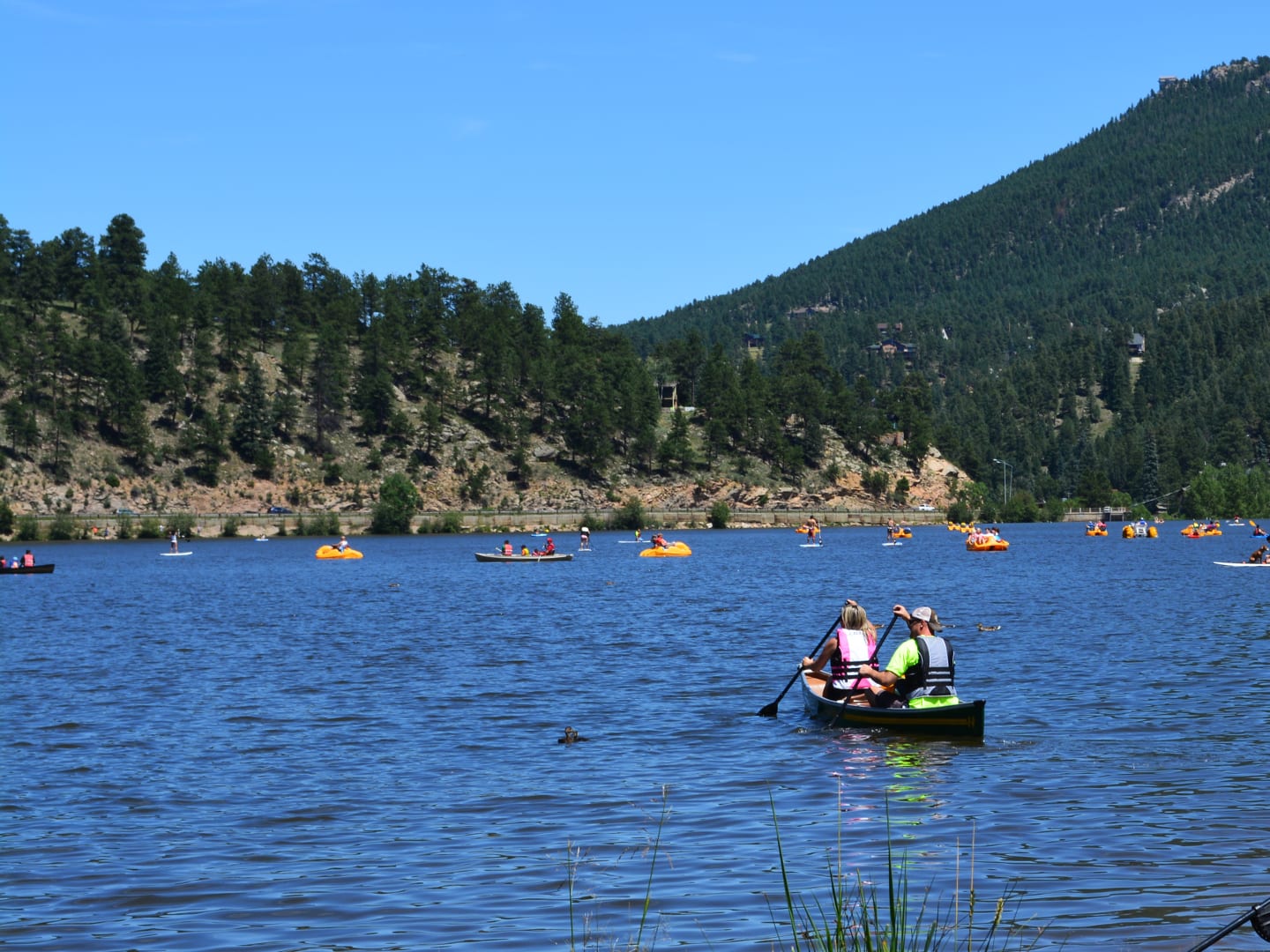 Boating: Stand-up paddleboarding and other wakeless boating are allowed. From early May to mid-September, the Lake House rents canoes, paddle boats, kayaks, sailboats, and fishing boats.
Fishing: Open year-round with a fishing license, great trout fishing. In winter the lake usually freezes over.
Hiking: Be one with nature as you walk through their 1.3-mile long hiking trail encircling the reservoir. The Evergreen Lake Trail is not ADA compliant.
Ice Fishing: Once the lake freezes over, ice fishing becomes the preferred method of catching trout.
Ice Skating: From around mid-December through early March, the lake is open for ice skating. Hockey and broomball leagues also take place.
Picnicking: Picnic tables are also available to use and cooking is permitted (only gas or electric grills are allowed)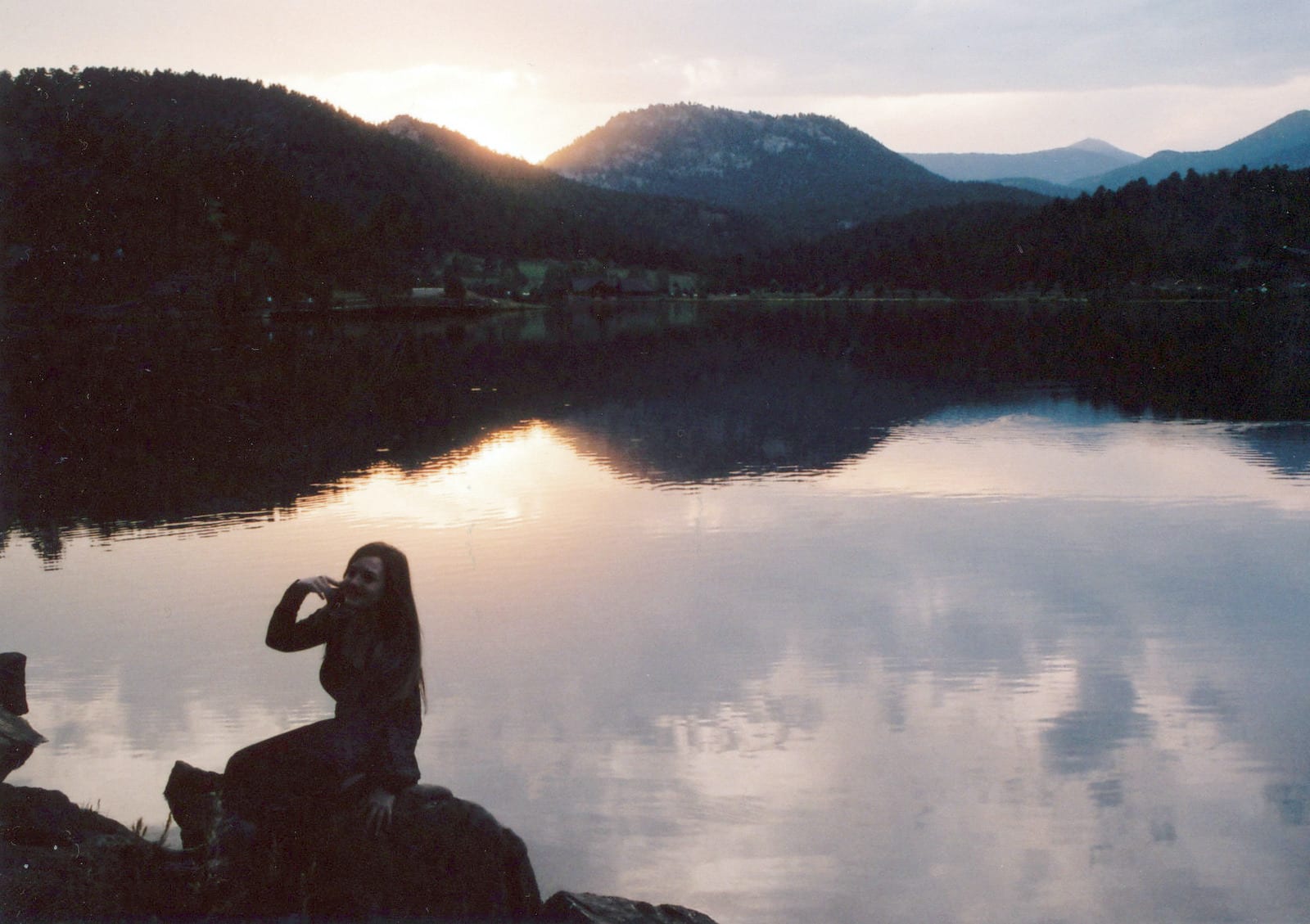 The park and lake area are subject to nature's ever-changing moods so visitors are advised to enter at their own risk and to be mindful of the park rules and regulations, which are put in place for everyone's safety.
Special Events
The free Evergreen Lake Summer Concert Series occurs annually. Parking spaces are limited so guests are advised to park at the Wulf Rec Center or Christ the King Church and take a free shuttle over. Pets are permitted on leash. Private boaters may not launch during the event.
Details
Address: 29612 Upper Bear Creek Road, Evergreen, CO 80439
Phone: 720-880-1300 (Lake House) | 720-880-1391 (Boating & Skating)
Season: Year-round
Website: evergreenrecreation.com
Latest in Evergreen Lake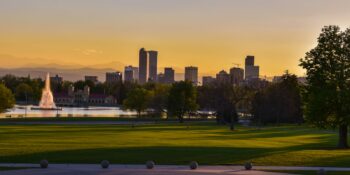 Compared to the Pacific Northwest or even the East Coast, Colorado is quite a dry place.…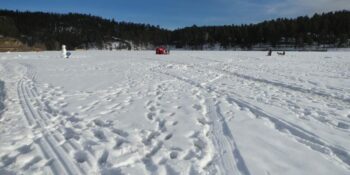 Once Evergreen Lake freezes over for the season, usually in December, ice fishing and skating take…