A short drive northeast of Denver, Barr Lake State Park offers something for everyone. There are plenty of activities from fishing and boating, to hiking and horseback riding.
Wildlife is abundant and more than 350 species of birds have been spotted, including Bald Eagles. The park is open year-round and charges a daily vehicle entrance or you can opt for an annual pass. This PDF map shows the park well. No camping is permitted, only day use.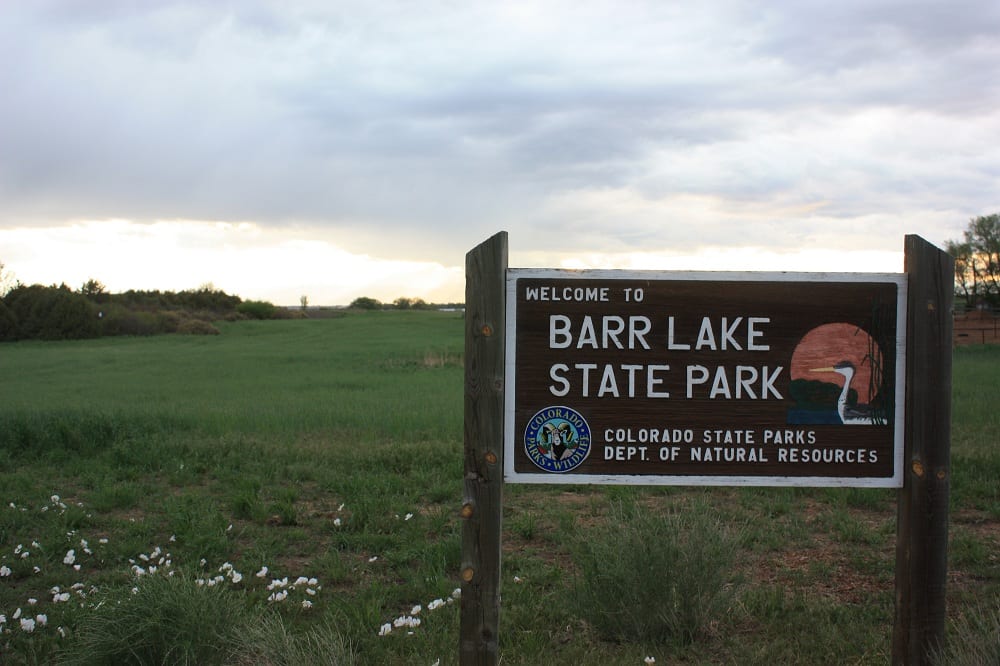 Barr Lake is another prime choice for water sports in the Denver Metro. The lake is nearly 2,000 acres when full. It's open to sailboats, hand-propelled crafts, and boats with electric trolling motors or gas motors less than 10hp. The park is open for day use until 10 pm, unless fishing.
There are numerous trails within the park, including the 8.8 mile Barr Lake Perimeter Trail, a 1.3-mile Gazebo Boardwalk, and a Neidrach Nature Trail through the wetlands.
Other activities include biking, birding, hiking, horseback riding, and picnicking. Waterfowl hunting is permitted during the season in the Wildlife Refuge. Depending on winter weather, snowshoeing, cross country skiing, and ice fishing may be available.
Activities
Biking: 8.8 miles shared trail around the lake with hikers and horses. The Dam Crest Trail is permitted. Bikes are recommended with thorn-proof tires.
Birding: More than 350 species observed.
Boating: 1,950 surface acres when the reservoir is full. Only sailboats, hand-propelled craft, and boats with electric trolling motors or gas motors with 10 horsepower or less are permitted. Lake closes in winter.
Camping: No, day use only. Other nearby State Parks that offer camping include Boyd Lake, Chatfield, Cherry Creek, Golden Gate Canyon, Jackson Lake, and St. Vrain.
Fishing: All legal fishing methods are allowed. Mornings and evenings are best. Ice fishing sometimes in the winter.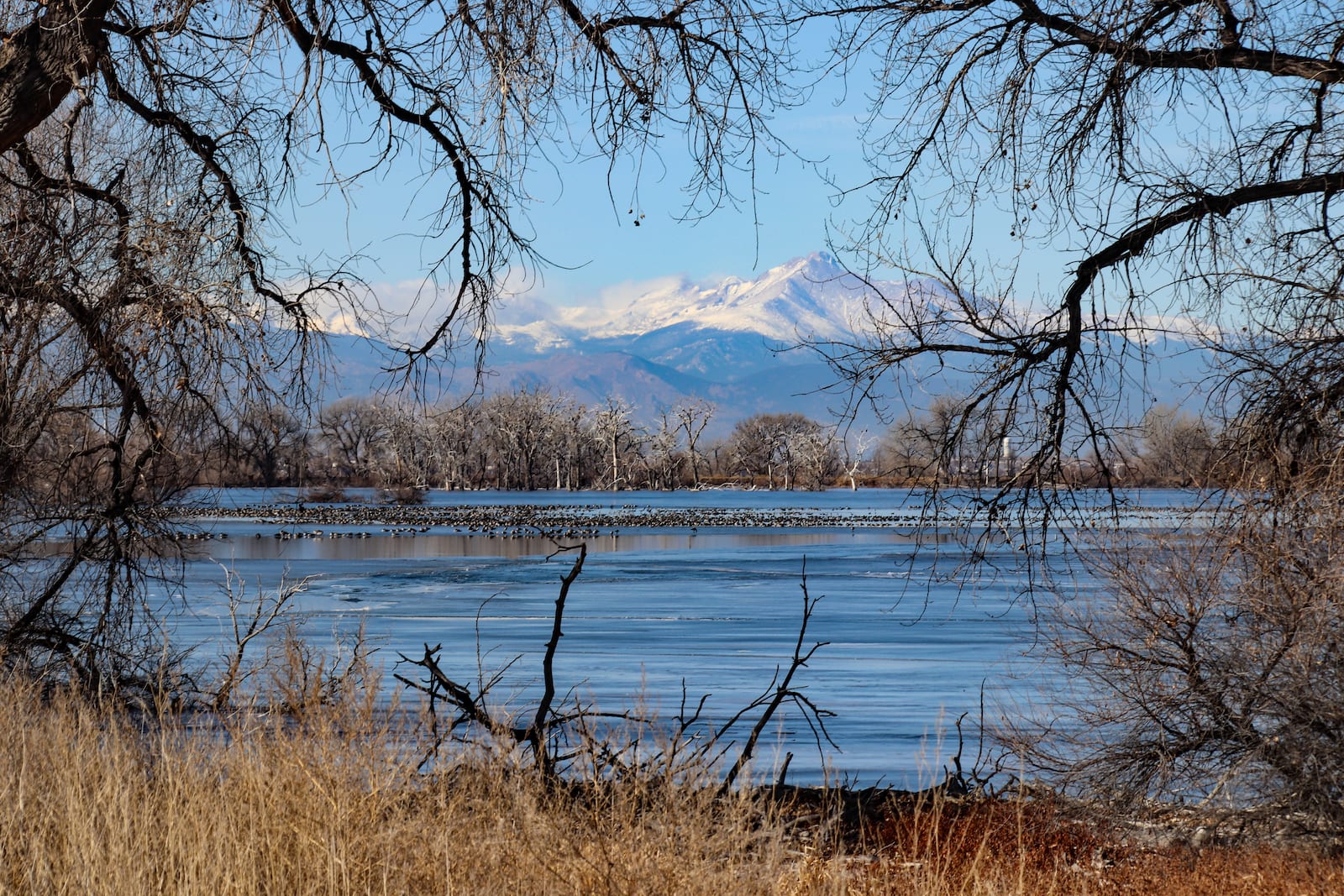 Hiking: In addition to the lake trail, there are several short hikes out to various boardwalks. A 1.3-mile walk from the Nature Center leads you to the Gazebo Boardwalk. Dam Crest Trail goes across the top of the dam.
Horseback Riding: Permitted along a shared 8.8-mile trail around the lake. Horses are not allowed on boardwalks or the Dam Crest Trail.
Hunting: Waterfowl hunting permitted during the season. Reservations are required.
Picnicking: Numerous sites are located first come first serve around the park. the Meadowlark Pavilion can be reserved for groups.
Winter Recreation: Cross country skiing and snowshoeing when there is adequate snowfall. Great chance to ice fish near Denver, conditions permitting.
Another metro area lake and state park is Cherry Creek Reservoir, located about thirty miles south.
Details
Address: 13401 Picadilly Rd, Brighton, CO
Phone: 303-655-1495
Season: Year-round
Hours: 5 am-10 pm (unless fishing)
Fees: Vehicle (per day) or annual pass
Pets: Yes, on leash
Map: Barr Lake (PDF)
Website: cpw.state.co.us/…
Latest in Barr Lake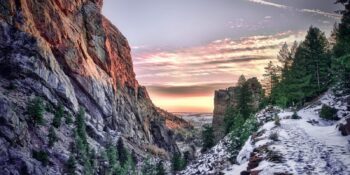 When strolling down 16th Street Mall or sitting in Coors Field, it may feel like you're…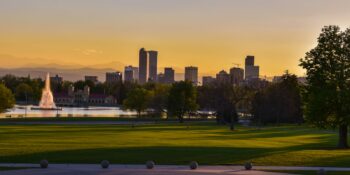 Compared to the Pacific Northwest or even the East Coast, Colorado is quite a dry place.…