Formerly named Barbour Ponds, St. Vrain State Park features 604 acres of land and 152 acres of water, split between several ponds.
It's easy to reach in Firestone, located between Denver and Fort Collins on Highway I-25. The park features year-round recreation and stunning views of Longs Peak. It's also home to great fishing and simple boating on the Blue Heron Reservoir.
Home of Blue Heron Reservoir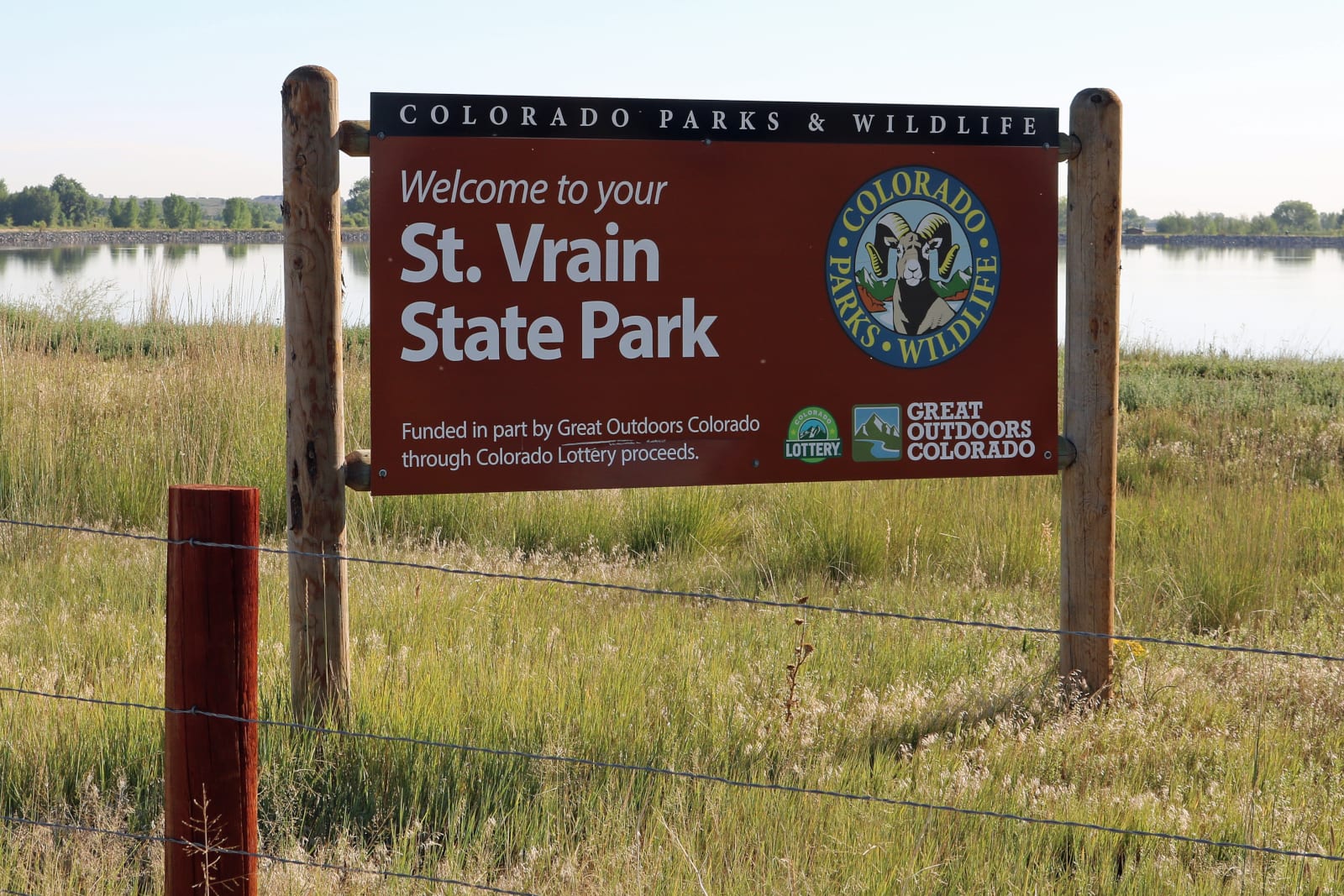 Camping and other recreation are available year-round. There are miles of trails open to hikers and bikers around the park. Each is a relatively simple trek and perfect for an afternoon or morning excursion.
Activities
Biking: There are 3.5 miles of roads and trails open to biking within the park.
Birding: The park is home to the largest Heron rookery in the state and many bald eagles reside in Saint Vrain during the winter.
Boating: Blue Heron Reservoir permits vessels that are hand or foot-propelled and those with electric trolling motors. All boats must be hand launched.
Camping: There are 8 campgrounds with 87 sites open year-round in the park for a nightly fee. Reservations are recommended during the peak summer season. Coin-operated showers are in the Camper Services Building and each campsite has a 6-person, 2 tent limit.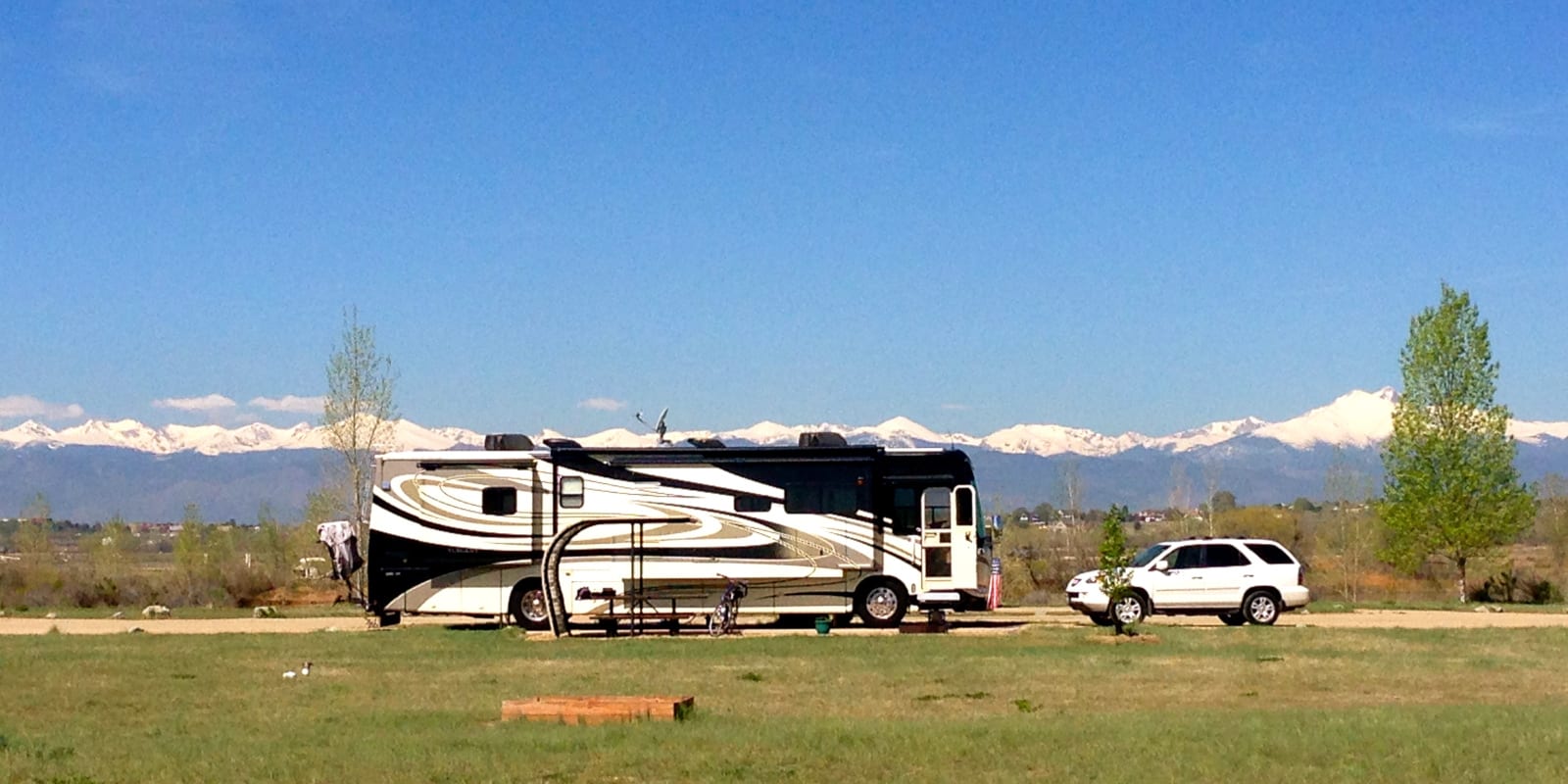 Fishing: Permitted in all the ponds. Bluegill, catfish, crappie, largemouth bass perch, pumpkinseed, and rainbow trout are common. Additionally, the ponds are stocked a few times a year with select species.
Hiking: There are four easy trails each one looping around a pond and pets are welcomed as long as they remain on a leash. The Muskrat Run Nature Trail, Bald Eagle Pond Trail, and Coot Pond Trail are all 1 mile long while the Pelican Pond Trail is 1.3 miles.
Picnicking: There are numerous picnic sites with grills and sheltered tables.
Winter Recreation: Snowshoeing is welcome as long as the snow levels are deep enough and the campgrounds remain open. Unfortunately, snowmobiles are not permitted in the park.
Details
Address: 3785 Weld County Rd 24 1/2, Firestone, CO 80504 (near Longmont)
Phone: 303-678-9402
Season: Year-round
Hours: 6am – 10pm (unless camping/fishing)
Fee: Vehicle (daily)
Map: Saint Vrain Brochure ​(PDF)
Campground: Reservations
Website: cpw.state.co.us/…
Latest in Saint Vrain State Park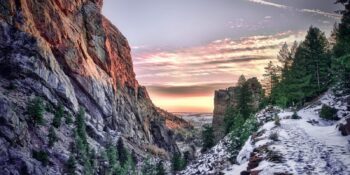 When strolling down 16th Street Mall or sitting in Coors Field, it may feel like you're…