Nestled in the Front Range of the Rocky Mountains, this 14,259 ft peak is the northernmost 14er and the highest point in Boulder County. Longs Peak is popularly associated with the nearby Mount Meeker and together are known as the Twin Peaks.
A Class 3 mountain, it's located close to Estes Park and can be seen on a clear day from Denver. Longs Peak is an iconic symbol as it is featured on Colorado's state quarter.
Trail Routes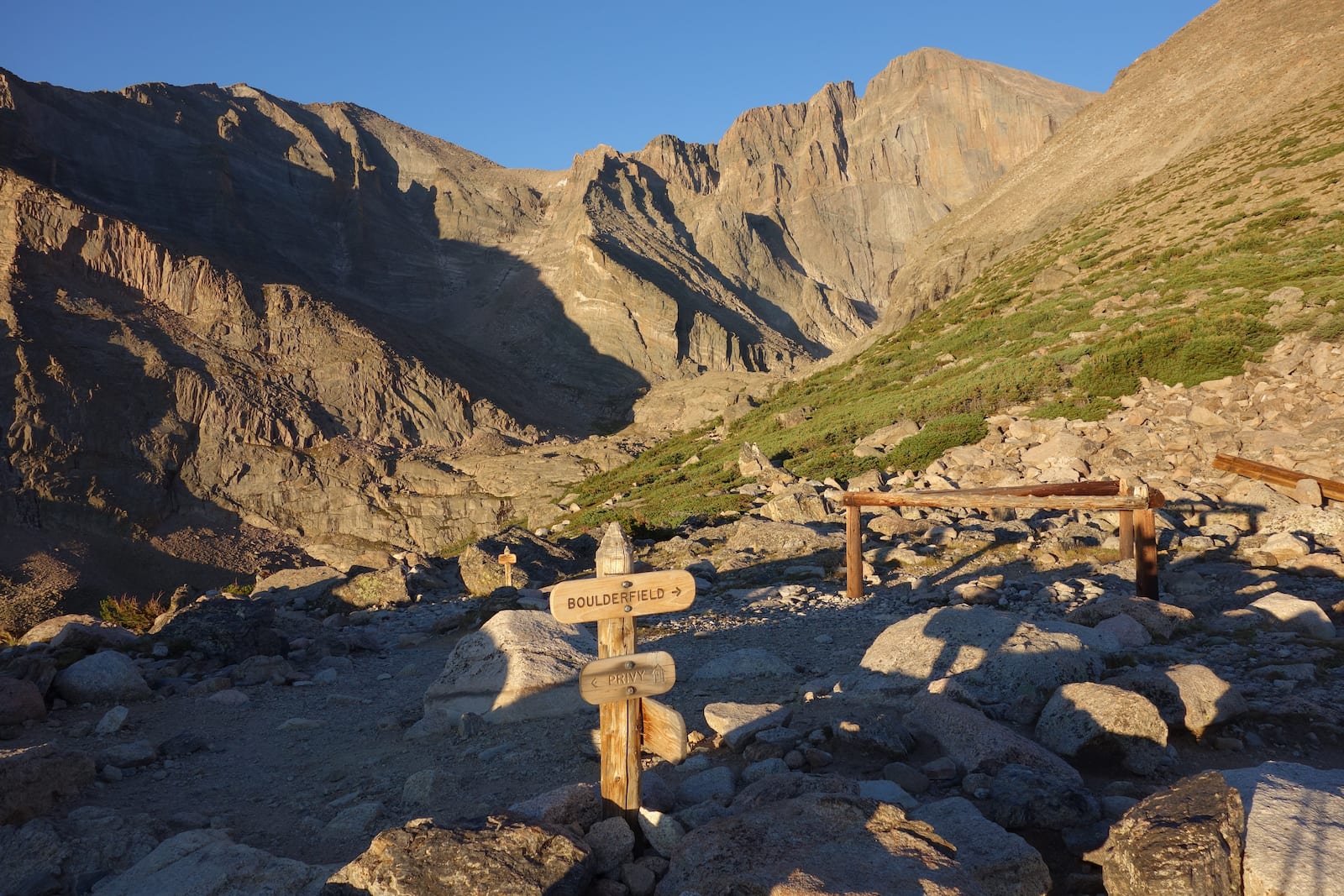 Boasting 15 various trail routes, the majority include technical climbs with sheer vertical rock faces. The routes available are The Flying Dutchman, Kiener's Route, The Loft, The Trough, Notch Couloir, Cables Route (North Face), The Keyhole, The Beaver, West Ridge, Keplinger's Couloir, Alexander's Chimney (Ice Route), Camel's Gully, Lamb's Slide to Loft, Keyhole Ridge, and Casual Route.
The round-trip from trailhead to summit and back again will take roughly 13 hours with a distance of about 12.5 miles.
Activities
There are numerous outdoor activities at Longs Peak. Much of the terrain is part of the Roosevelt National Forest.
Backpacking – With technical climbs and beautiful scenery, backpacking is a prime way to spend time on Longs Peak. Private guided backpacking tours are available in the area.
Camping – Due to the lack of camping sites and most are on a first-come, first-serve basis, it's highly advised to call 30 days in advance to obtain a backcountry permit and reserve a spot. They are tent-only and require a fee for all camping locations.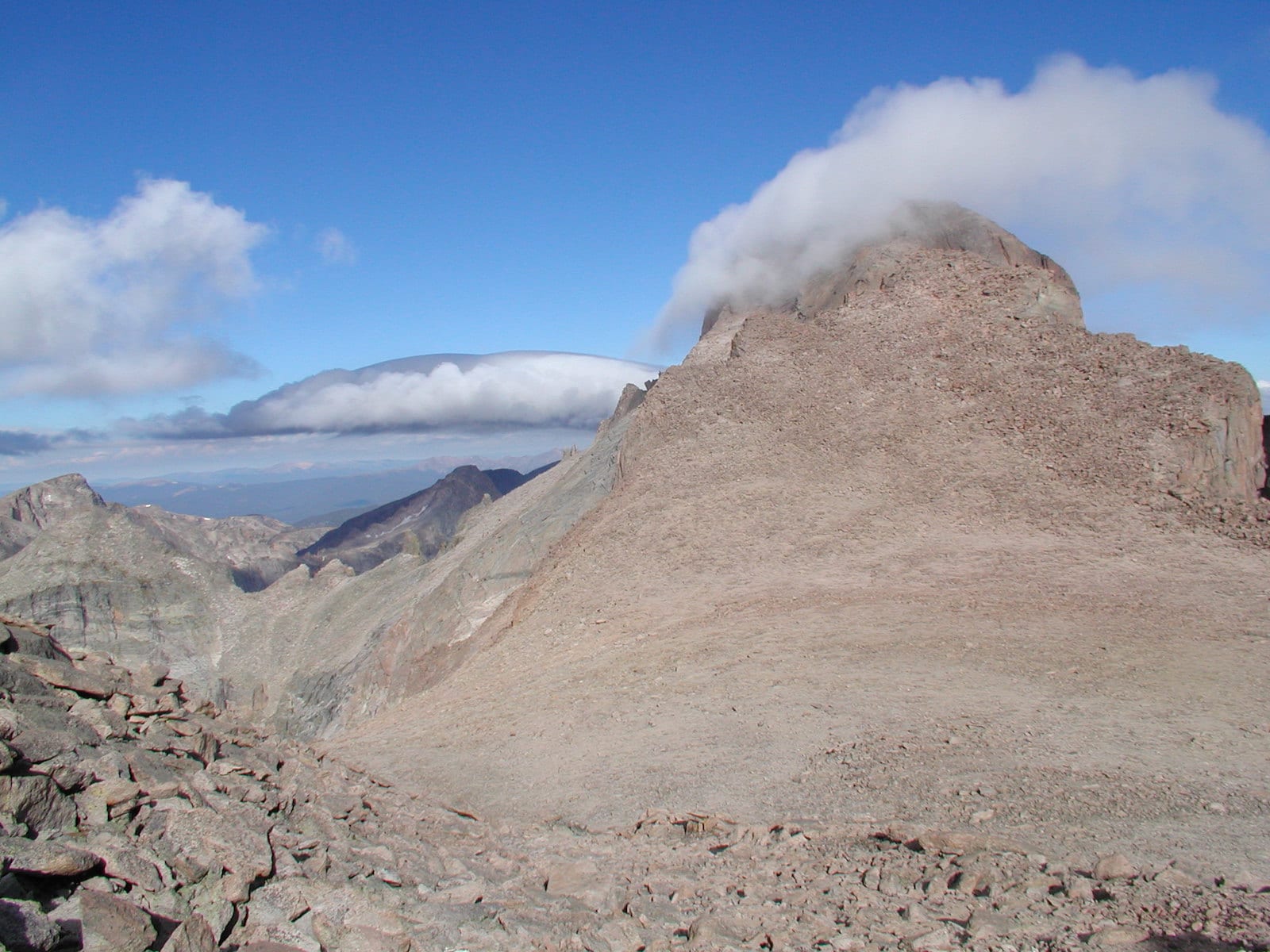 Hiking – The initial hike from the Casual Route is roughly 5 miles in before reaching the Keyhole where climbing becomes a factor. Note the Keyhole Route is not a hike and does require technical gear.
Chasm Lake Trail is another option that goes down to the lake where visitors can picnic and possibly watch climbers on the infamous Diamond Wall – this trail is 8.5 miles out-and-back and visitors should plan to arrive early as parking spots fill up quickly.
Peak to Peak Scenic Byway – For a different and extremely stunning view of Longs Peak, the 3 hour Peak to Peak drive begins in Estes Park and takes adventurers south to I-70 where they can stop at Lilly Lake to take in the breathtaking views of Longs Peak, Mount Meeker, and Twin Sisters Peak. There are multiple stops along the way and the byway is open year-round.
Rock Climbing – The majority of visitors to Longs Peak never reach the summit. With ample vertical climbs, scrambles, and immediate weather changes, proper knowledge of climbing and specialized equipment is necessary especially during the winter months.
Details
Address: Roosevelt National Forest, Boulder County, CO 80510
Nearby Towns:
Elevation: 14,259 feet (4,346 meters)
Season: Year round