Hot air balloon over Boulder Co. Photo: Let Ideas Compete
Boulder County claimed a population of 294,567 in the 2010 census. Both the county seat and most populous town is Boulder.
Named for Boulder City and Boulder Creek (due to the plentiful boulders found therein, of course), Boulder County was one of the original 17 counties created by the Territory of Colorado on November 1, 1861.
National protected areas include Arapaho National Forest, Roosevelt National Forest, Indian Peaks Wilderness, and James Peak Wilderness. Rocky Mountain National Park is found in Boulder County, northwest of the city of Boulder.
Visit the Boulder County Government website.
County Towns
Adjacent Counties
Featured Boulder County blog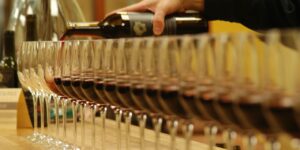 Swirl. Sniff. Sip. Savor. Boulder Wine Trails – Colorado's rich winemaking history dates back to 1899 when Governor George Crawford planted 60 acres of wine grapes and fruit near the high desert farming town of Palisade, Colo. The idea caught on and in 1909…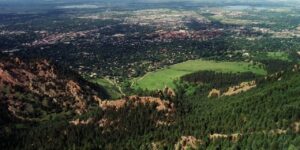 11 of Boulder's Greatest Hiking Trails – Adventurous lifestyle has a close association with Boulder, Colorado. It's surrounded by 120 miles long of lush green trails from where the Rocky Mountains range can be viewed clearly. Boulder is a 'heaven on Earth' for…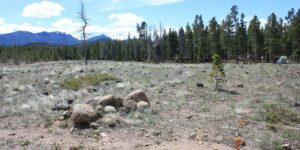 Camping at West Magnolia in Nederland – Situated only a few miles south of Nederland, West Magnolia offers twenty-two free campsites surrounded by gorgeous, high-alpine views. There are eight miles of multi-use trails that are open to hiking, biking…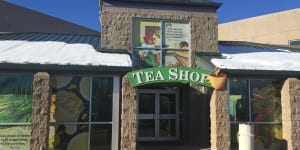 Celestial Seasonings: "Helping the Whole World Unwind!" – The iconic Sleepytime Tea Bear had very humble beginnings. Back in 1969, a visionary group of herb-knowledgeable entrepreneurs started blending natural herbs in a small Boulder barn. All their ingredients…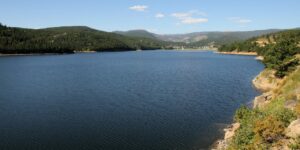 Life Is Better Up In Nederland – With a town motto of "life is better up here", there's good reason to enjoy visiting Nederland at 8,228 feet. It's secluded seventeen miles southwest of Boulder, next to Eldora Ski Resort and the Continental Divide…
Featured Boulder County events
Read all our posts tagged Boulder County.