Upper Chicago Basin in La Plata County. Photo: Mouser Williams
La Plata County's seat and largest town is Durango, which is home to an impressive historic district. The Durango & Silverton Narrow Gauge Railroad also departs from town year round. The county had an estimated population of 53,284 in 2013.
Named for the La Plata River and the La Plata Mountains (la plata is Spanish for "silver"), this county is home to the San Juan National Forest, the Weminuche Wilderness, the Colorado Trail, and the San Juan Skyway National Scenic Byway.
Visit the La Plata County Government website.
County Towns
Adjacent Counties
Special Events
Featured La Plata County blog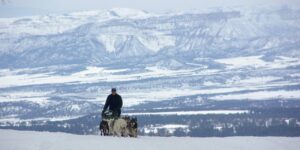 Dogs With Heart: Durango Dog Ranch Sled Tours – Gregg and Gretchen Dubit have been running the snowy Southwestern trails with their sled dogs for over 20 years. Their Durango Dog Ranch is located in Hesperus, 20 minutes west of the county seat…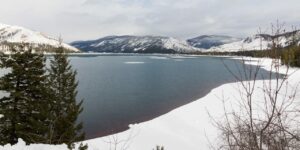 Bring Your Dog Cross Country Skiing at Bayfield's Vallecito Lake – Love your dog and love to have fun in the snow? Want to have some fun away from the crowds? The Vallecito Nordic trailhead is a great option for you, your dog and the whole family…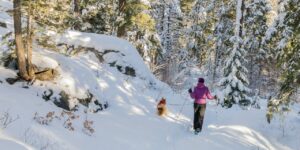 Snowshoeing Vallecito Creek Trail, The Weminuche Wilderness – You don't have to give up hiking or long walks in the woods just because there's a foot or two of snow outside. In fact, having a foot or two of snow is a great opportunity to experience…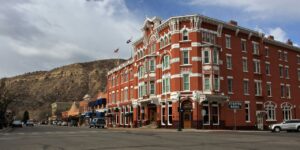 Top 12 cool and unusual hotels in Durango – Wild West Durango is home to a world famous narrow gauge railroad that attracts visitors from around the world. Along with three ski areas of mixed sizes and wonderful outdoor recreation, there's a slew…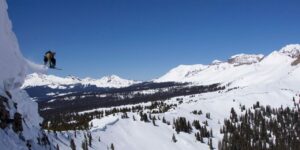 Power to the Powderhounds: Backcountry Skiing in the San Juan Mountains – It's safe to say that the above definition has a few readers squirming in their seats. Winter athletes who crave the ultimate powder skiing or boarding experience – who are able…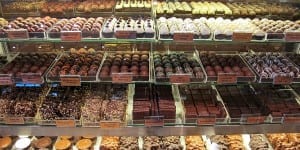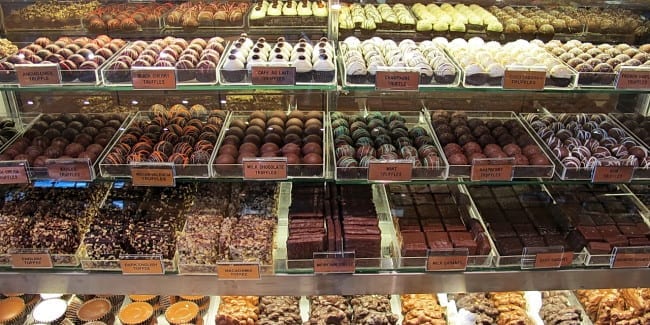 Colorado Rocky Mountain Chocolate High – Rocky Mountain Chocolate Factory, the largest candy store chain in the United States, was born in a humble manger in Durango, Colorado, in the early 1980s. Metaphorically speaking, of course. Frank Crail was…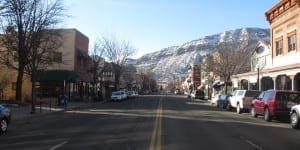 Walk Down Historic Downtown Durango – Durango is one of the largest of the Colorado mountain towns, located in the Southwest, not far from the New Mexico border. It's fairly secluded, with not much around but the beautiful alpine scenery…
Read all our posts tagged La Plata County.