Rio Blanco County utilizes the Spanish language name to honor the White River that runs through the county. The population was 6,666 in 2010, with just two people per square mile. The small, isolated agricultural community of Meeker acts as county seat of this northwestern Colorado county that shares a border with Utah.
Routt National Forest covers 2.9 million acres in Rio Blanco County, offering plentiful winter and summer activities.
Visit the Rio Blanco County Government website.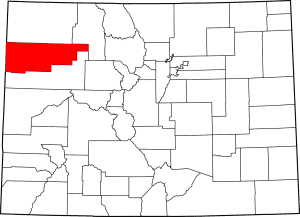 County Towns and Places
Adjacent Counties