Kiowa County, named for the Kiowa Nation of Native Americans, has the sad distinction of being the site of the 1864 Sand Creek Massacre that took the lives of 150 Cheyenne and Arapaho elders and children, leading to Congressional inquiries and outrage.
With only one person per square mile and a 2010 population of 1,398, Kiowa is the fifth-least populous county in Colorado, with Eads acting as county seat.
Visit the Kiowa County Government website.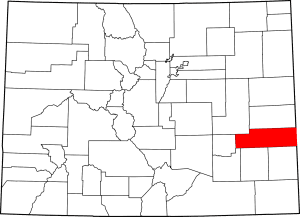 County Towns
Arlington
Brandon
Chivington
Haswell
Sheridan Lake
Towner
Adjacent Counties