The massacre at Sand Creek is a significant reminder of the government's actions against the American Indians. The site encompasses 12,583 prairie acres, of which less than a quarter is federally owned.
There's not too much to the monument, just a half-mile trail to an overlook with interpretive displays, a picnic area, and a visitor center. The visitor center has a small bookstore and related exhibits.
The National Park Service provides free ranger-led programs during hours of operation, from 9 am to 4 pm, April 1st to December 1st.
History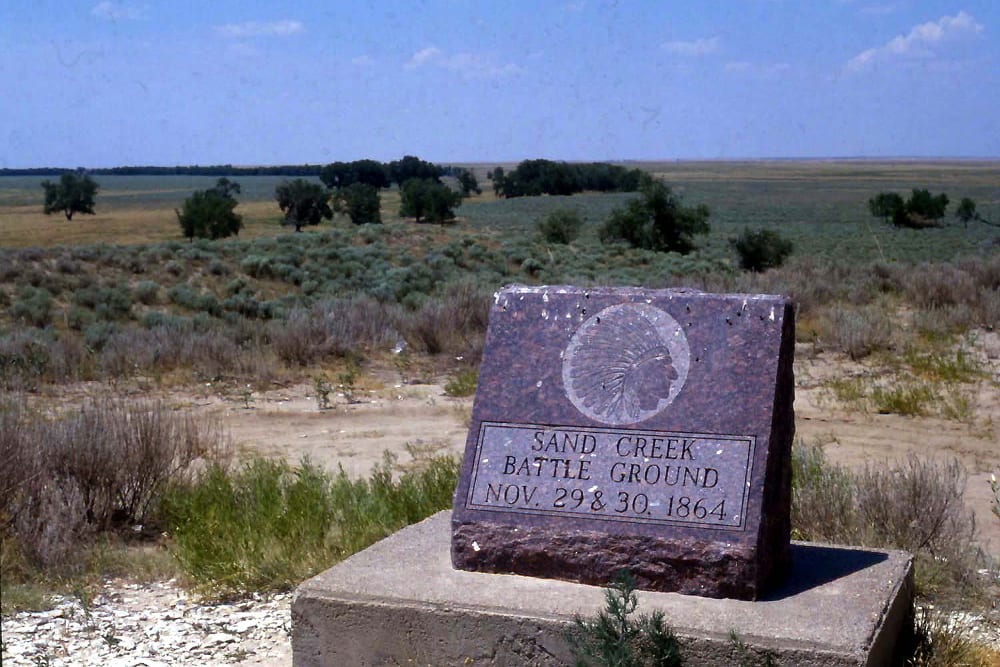 The massacre started on November 29, 1864, when about seven hundred federal troops, led by Union Colonel Chivington, attacked an unknowing Cheyenne and Arapaho village of five hundred residents. It was an unprovoked slaughter of men, women, and children that marked a turning point in the Native American/U.S. relationship.
Around one hundred and fifty Cheyenne and Arapaho died in the massacre. This grew the distrust for the government and fueled later attacks at Little Big Horn, Wounded Knee, and Washita.
The historic site was authorized in November 2000 in order to "recognize the national significance of the massacre in American history, and its ongoing significance to the Cheyenne and Arapaho people and the descendants of the massacre victims." After enough land had been acquired it officially opened as a park in April 2007.
Details
Address: 910 Wansted St, Eads, CO 81036
Phone: 719-438-5916
Season: Year-round; April-November for daily guided tours
Pets: Yes, on leash
Fees: None
Website: nps.gov/…