Colorado currently has sixty-four counties, two of which are all their own city, Broomfield and Denver. Each county has its own character and sense of identity. Locals are proud of their county, just as they are of their state and town. Read our towns blog.
Counties in Colorado
Drive through Colorado and you're bound to notice large and small roadside signs letting you know you're entering a new county. Each county has their own set of rules, just like local cities and states. Browse by towns.
A | B | C | D | E | F | G | H | J | K | L | M | O | P | R | S | T | W | Y

A
Adams
Alamosa
Arapahoe
Archuleta
B
C
Chaffee
Cheyenne
Clear Creek
Conejos
Costilla
Crowley
Custer
D
E
F
G
Garfield
Gilpin
Grand
Gunnison
H
J
K
L
La Plata
Lake
Larimer
Las Animas
Lincoln
Logan
M
Mesa
Mineral
Moffat
Montezuma
Montrose
Morgan
O
P
Park
Phillips
Pitkin
Prowers
Pueblo
R
S
Saguache
San Juan
San Miguel
Sedgwick
Summit
T
W
Y
Outdoorsy RV Rentals - #1 Trusted RV Rentals. Rent Local RVs For Less With $1M Insurance Included. Plan Your Adventure Now!
Guide to Counties in Colorado
Most folks don't cruise around Colorado thinking about what county they're in, but each one offers something unique, including historic county courthouses. There are sixty-four counties in Colorado.
Colorado's Ten Largest Counties
Popular posts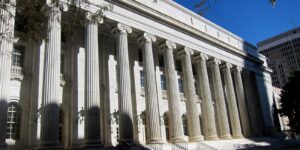 How to Find Public Records in Colorado – Finding public records is easier than ever thanks to the internet. Whether you're a Colorado landlord checking on a prospective tenant, or perhaps looking to give a loan to someone, background checks are important…
Six Notoriously Sinister Crimes that Altered Life in Colorado Forever – Oftentimes when people think of Colorado, the Rocky Mountains and magnificent ski resorts come to mind. Indeed, the Mile High State is world-renowned for its myriad of recreational opportunities…