Kit Carson County was established in 1889 and is named for American Army officer, wilderness guide, and Indian agent, Kit Carson. Carson represented the Ute and Jicarilla Apaches in the 1850s.
The county lies on the eastern Colorado border. The population was 8,270 in 2010, and the county seat is Burlington.
Visit the Kit Carson Government website.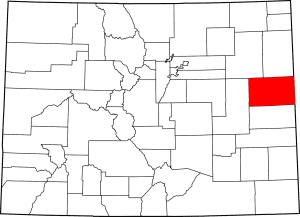 County Towns
Adjacent Counties