Hilltop Mine on Mount Sherman in Lake County. Photo: Adam Baker
Lake County is the fourth-smallest county in Colorado by area, with an estimated population in 2013 of 7,306. Leadville is the county seat and the only municipality. Home to Mount Elbert, the mountain's summit at 14,440 feet is the highest peak both in Colorado and the whole Rocky Mountain Range.
The county is one of the original 17 counties created in 1861, originally included a large portion of western Colorado. The county lost much of its territory over the decades that followed, and after constant downsizing, today the county covers only 384 square miles.
Visit the Lake County Government website.
County Towns
Adjacent Counties
Ghost Towns
Featured Lake County blog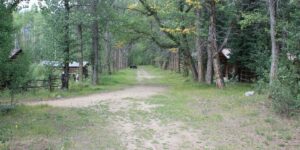 4 Ghost Towns of Clear Creek Canyon – Clear Creek Canyon is full of ruins from Colorado's early mining days. There are four remaining ghost towns in the canyon, which lies just west of Clear Creek Reservoir from Highway 24. Clear Creek runs the length…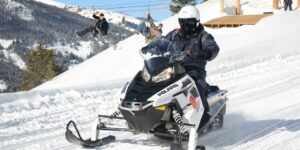 White Mountain Tours: Get Your Zip On! – White Mountain Tours has been guiding guests through thrilling, unique adventures since 1990 on their 2,500-acre piece of private heaven. Located seven miles north of Leadville and fifteen miles south of Copper…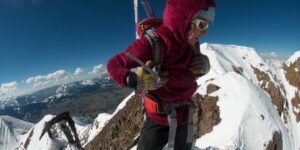 Melanzana: Putting the Soul in Artisan Apparel – Smack in the middle of the heart of downtown Leadville sits a free spirited outdoor clothing company that has been doing things very differently, by design, for over 20 years. Melanzana is a small, fiercely proud…
Read all our posts tagged Lake County.