Eagle County's Eco Transit system offers reliable transportation spanning across the Vail Valley. This bus system operates 7 days a week from approximately 5:00 am to 11:00 pm, every day of the year, with multiple routes and schedule variations subject to seasonal changes.
This affordable option is great for tourists and locals alike looking to get around the Eagle County area without worrying about traffic or parking, while also contributing to an eco-friendly initiative. Local officials are committed to transitioning into an entirely electric fleet as part of their mission to reduce greenhouse gas emissions in the county by 80% by the year 2050.
Routes around Vail Valley and beyond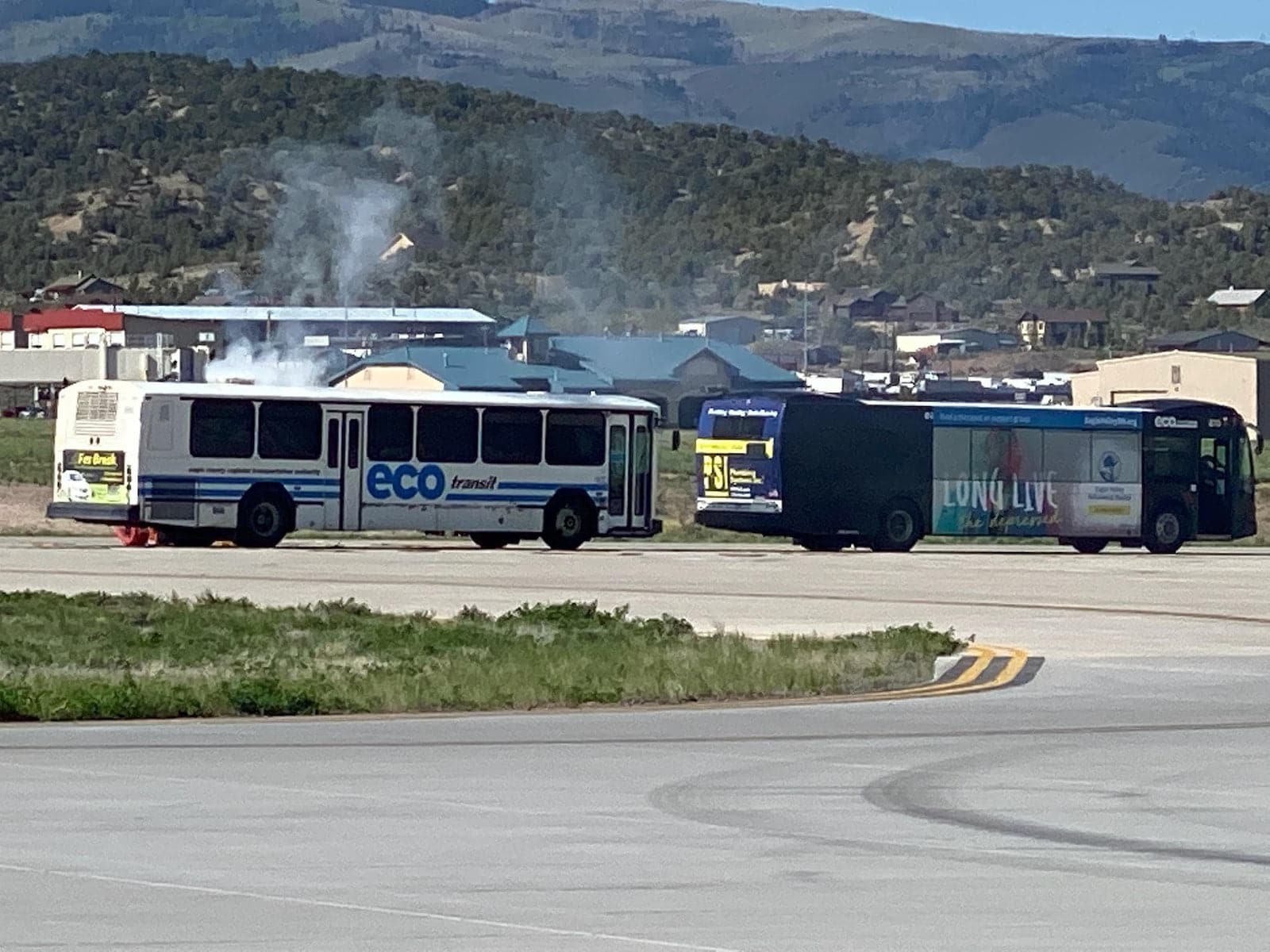 With 31 buses providing service over 5 routes, travelers can easily get to their destination without disruption. Throughout these routes, notable stops include the Eagle Valley Airport, local schools, shopping centers, lodging facilities, ski resorts, and various residential communities to maximize convenience and accessibility.
Most routes stop at designated Park and Ride stations, making Eco Transit a great option for those commuting into the area. Additional accommodations are also made for travelers with disabilities located within ¾ of a mile of the designated routes, pending eligibility verification.
The 5 routes, each going both eastbound and westbound, are:
Valley* – This route serves riders connecting between the towns of Eagle, Gypsum, and Dotsero. It also offers commuter service across I-70 to the towns of Edward, Avon, and Vail.
Highway 6* – This local route serves riders along Highway 6 between Edwards and Vail, also passing through Avon and the community of EagleVail.
Leadville* – This limited route operates in the mornings from 5:30 am and 7:15 am, and late afternoons from 4:15 pm to 6:15 pm, to serve riders traveling between Leadville and Vail.
Minturn* – This limited route offers 23 stops in the mornings and late afternoon to evenings across the town of Minturn.
Vail-Beaver Creek Express – This route is only available in the winter months to accommodate the influx of visitors during the ski season. It stops at the Vail Transportation Center, Avon Station, and Bear Creek Village, with two additional stops along St. Fromage Road.
*These routes operate at reduced schedules during the winter season. Winter schedules are effective between late January and early April.
Be sure to check current bus schedules ahead of your trip to ensure that stops and times align with your plans. These can be accessed via the County's transit webpage or the Transit Hub which offers live updates and easy access to alternate modes of transportation.
Fares
Tickets are available on a per-ride or daily basis, with unlimited 10-day, monthly, or annual passes also available for more regular riders. Eco Transit offers reasonable fares with additional discounts for youths and seniors upon proof of identification. Fares vary based on selected routes and can be purchased at designated locations depending on the type of ticket desired.
Check out the county's ECO Transit Fares page for information specific to your transportation needs.
Details
Coverage: Eagle County and Lake County
Towns: (west to east)
Phone: 970-328-3520
Email: eco@eaglecounty.us
Season: Year-round, Schedule changes in January & April
Hours: 5 am – 11 pm, varies based on selected route/season
Website: eaglecounty.us/transit