[Morrison, Colorado Historic District. Photo: Jeffrey Beall] Jefferson County, aka JeffCo, is located along the Front Range of the Rocky Mountains, adjacent to Denver. As of 2010, the population was 534,543, making Jefferson the fourth-most populous county in Colorado. The county seat is Golden, and the most populous city is Lakewood.
Coors Brewing Company, based in Golden, is a major employer in Jefferson County and the largest single brewery in the world. The county is named for the third U.S. president, Thomas Jefferson. Outdoor recreation is plentiful and includes Pike National Forest, Lost Creek Wilderness, Rocky Flats National Wildlife Refuge, and Two Ponds National Wildlife Refuge.
Visit the Jefferson County Government website.
County Towns
Arvada – part
Applewood
Bow Mar
Buffalo Creek
Columbine
East Pleasant View
Genesee
Indian Hills
Ken Caryl
Lakeside
Littleton – part
Mountain View
Superior – part
West Pleasant View
Westminster – part
Adjacent Counties
Special Events
Popular Posts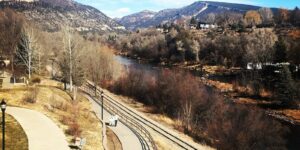 7 of Colorado's Best Communities to Retire – Colorado's rising popularity and continued growth bring in new residents daily from all over the country. While many of those looking for work head to the busiest spots around the Denver Metropolitan Area, those with more…
3 Dazzling Day Hiking Destinations around Golden – If you enjoy being outside, taking in those scenic views as you get your work out in, and live in the Denver Metropolitan Area, then you should really check out the Old West town of Golden, Colorado. The local hiking trails…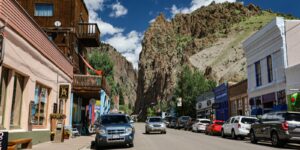 Visit These Ten Small Town Gems in Colorado – They may be small, but these Colorado towns have plenty to offer. From epic mountain landscapes to historic landmarks, each one of them offers a bit of something special. All of these Colorado towns are…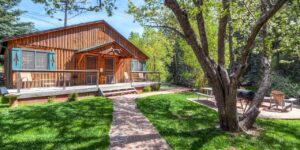 Top 5 Cool Hotels in Evergreen – Being both in the mountains and close to the capital city give Evergreen, CO a big advantage. This Jeff Co town features one of Colorado's larger mountain town communities, with a bustling little downtown, oodles of outdoor recreation…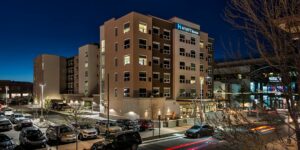 Top 11 Cool Hotels in Lakewood – Blessed with the wealth of the great Colorado outdoors in its backyard, Lakewood is one of the most visited cities in the state. It lies between Denver and the Rocky Mountains, making it a prime basecamp for city and country…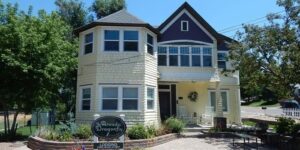 Top 3 Cool Hotels in Arvada – Centered around its charming Olde Town, Arvada is one of Colorado's favorite suburbs. It provides a clean, well connected community, which boasts some of the Mile High Metro's top hotels for convenience and affordability. Thanks to its…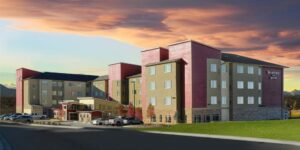 Top 7 Cool Hotels in Littleton – Discover the hidden treasures of this "Little Town" and find yourself wandering along different museums, art galleries, and nature! Tucked just southwest of Denver, Littleton is an expansive suburb stretching all the way to the foothills, with a…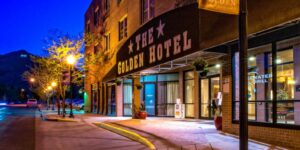 Top 14 Cool Hotels in Golden – Golden, Colorado is as authentic of a Colorado town as it gets. Even while I type it, I speak it in Sam Elliott's Coors brewery commercial voice, "since 1873, our beer's been brewed in Golden, Colorado…" Funny Sam actually…
Living in Littleton Neighborhood Guide – Littleton is an expansive suburb of the Denver metro area that is broken into five distinct areas, each with unique characteristics and home styles. There is a lot to do, see and love in this vibrant city. If you've been thinking…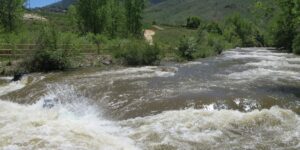 Tubing the Mighty Clear Creek in Golden – Tubing the Clear Creek Whitewater Park is one of Jeff Co's biggest summer attractions. There are several man-made features to ensure whitewater and big waves. The water generally warms up and calms down as the season…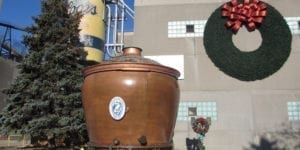 Touring Golden's Coors Brewery – Touring a brewery is a great way to enjoy some fresh beer and learn something new. The Coors Brewing Company offers year round tours at its brewery in Golden. Parking for the tour is located next to the brewery at 13th and Ford…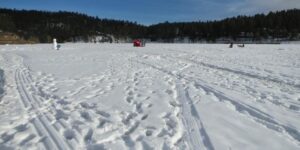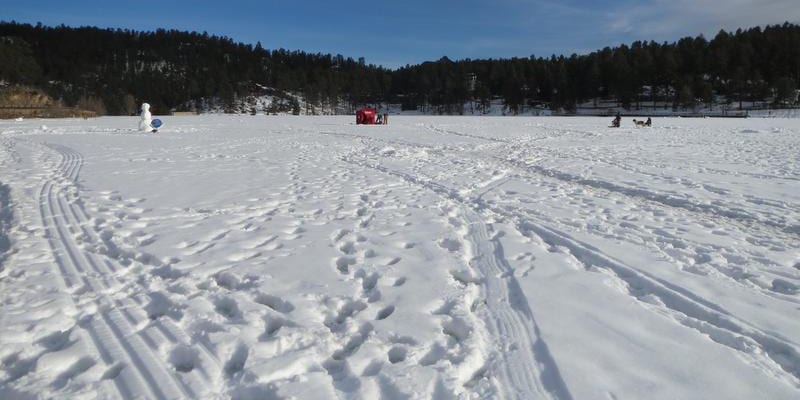 Frozen Fishing on Evergreen Lake – Once Evergreen Lake freezes over for the season, usually in December, ice fishing and skating take over the lake. There's no fee to fish the lake, as long as you have a fishing license, and parking is free. Evergreen features a large..