Golden is a true Old West town located at the base of the Rocky Mountain Front Range. The welcoming downtown is lined with great dining, shopping, and history.
This tucked-away suburb of Denver has its own unique Western foothills vibe with a lot of laid-back residents. Coors Brewery is Golden's claim to fame, and what people think of most when they hear it. The Colorado School of Mines is the university in town, specializing in engineering and science.
It is home to 20,399 people as of 2020 and has steadily been growing over the past few decades. With an elevation of 5,675 feet, it sits perfectly at the base of the Front Range for you to start your adventures.
History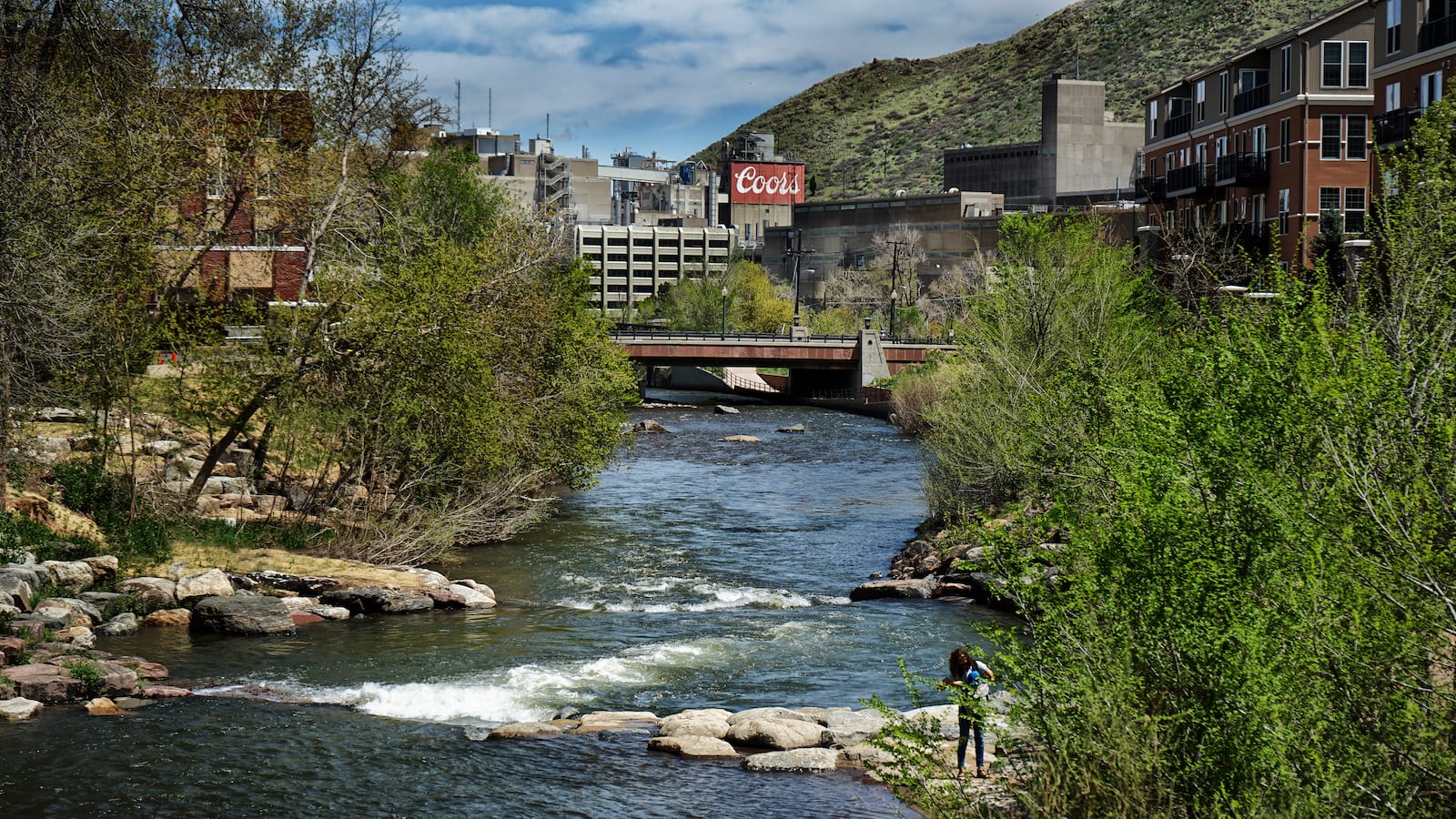 It was founded as Golden City in 1859 during the Pike's Peak Gold Rush. It became a hub for miners and settlers in the area. Today, the town still has a lot of western mountain charm and is a homebase for day-trippers on the Front Range.
Fans of railroads and trains should explore the Colorado Railroad Museum. Famous western "Buffalo Bill" had a rich history in Golden, and there's a museum dedicated to him. Lariat Loop is a beautiful scenic byway that takes you from town up and past Buffalo Bill's grave and Lookout Mountain.
Main Attractions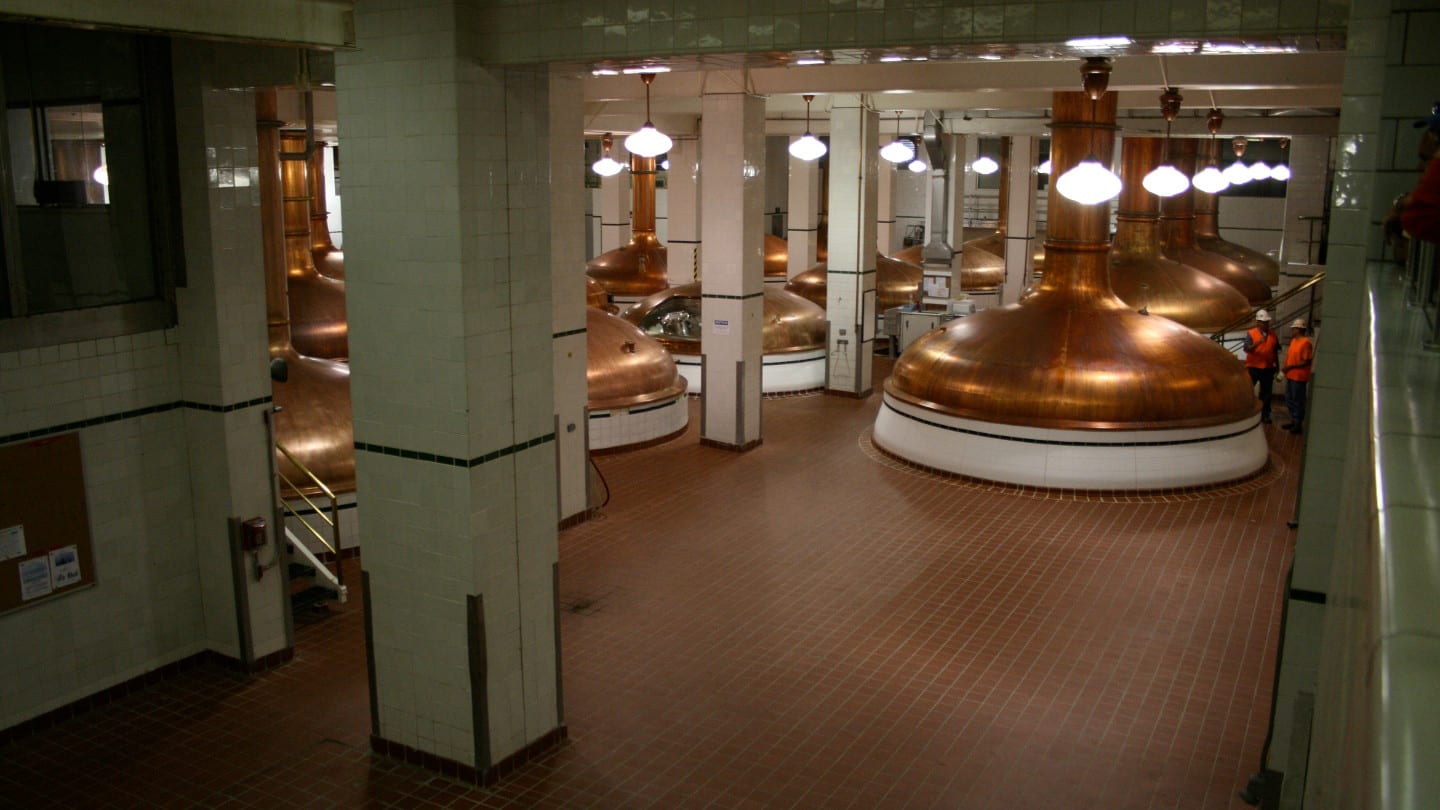 Clear Creek Whitewater Park – In the summer this is the place to cool down in the Denver Metro. Buy a reliable tube online, or rent one locally if just visiting, and enjoy the manmade whitewater features built into Clear Creek. It's accessible from downtown Golden via 10th Ave.
Coors Brewery Tour – World's largest single-site brewery is open year-round for tours in downtown Golden. The Coors Banquet beer got its name from banquets that Adolph Coors would hold for miners when they came into town for supplies. The beer at the party was always Coors, thus it became known as banquet beer.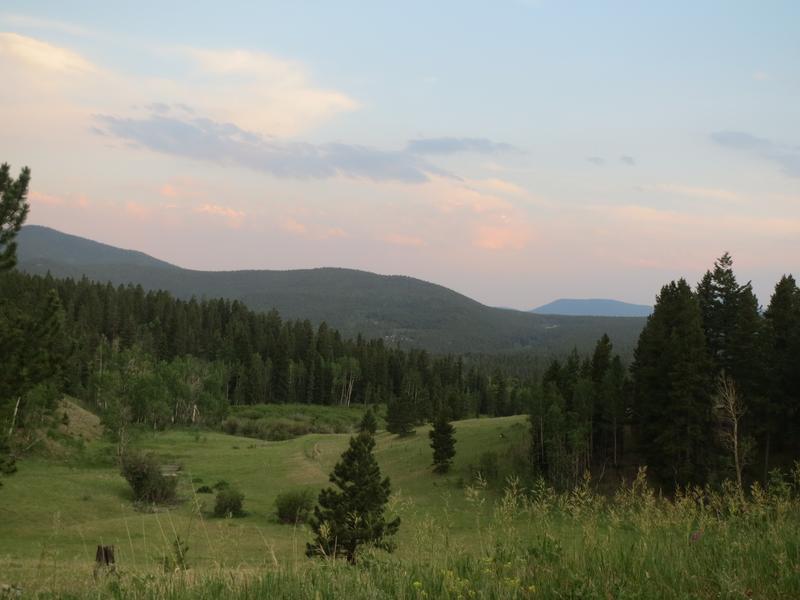 Golden Gate Canyon State Park – This expansive state park provides a range of outdoor activities close to town. There are two campgrounds and some backcountry campsites, as well as lakes for fishing. And of course plenty of great hikes.
Read about the top things to do in Golden.
Recreation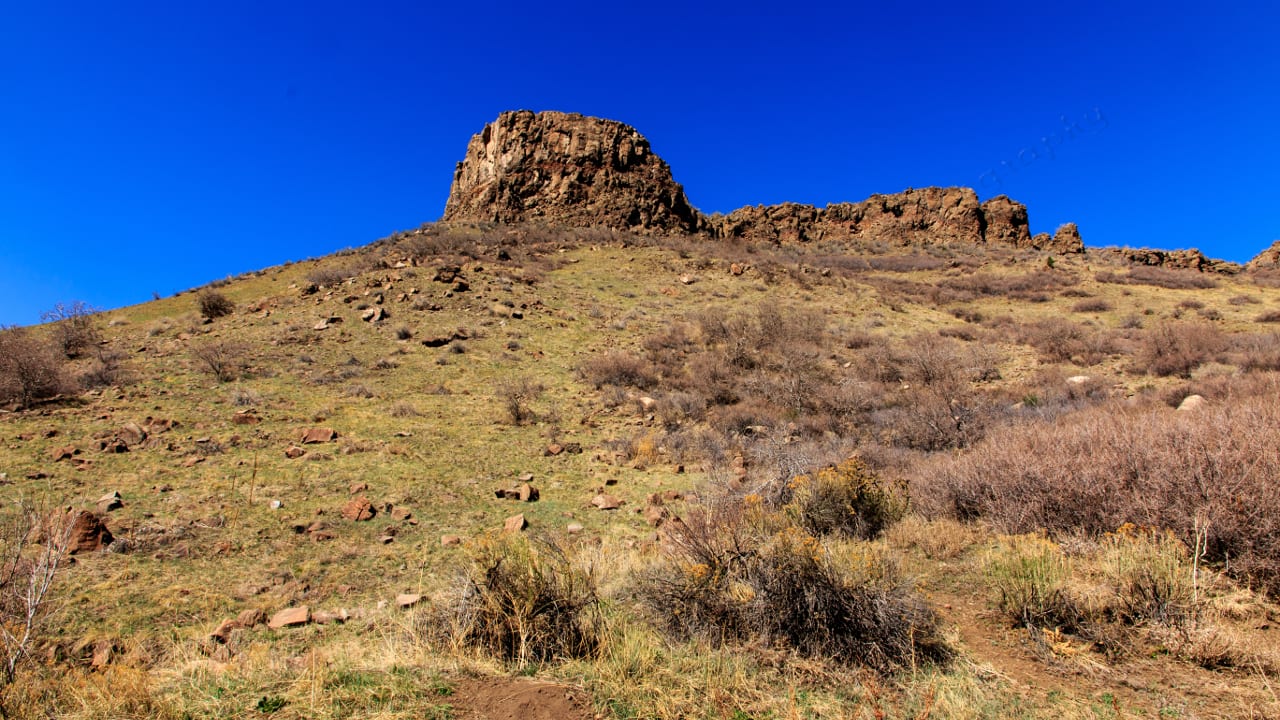 Biking/Hiking:
Centennial Cone Park is nine miles from downtown Golden, open nearly year-round, except for December and January. Trails open to biking, hiking, and horseback riding, with alternating days for hiking and biking to reduce conflict in the park.

Equestrians may use trails every day.Weekdays allow for shared hiking and biking, however, on weekends, bikers are allowed on even-numbered days, and hikers on odd-numbered days. 92 Crawford Gulch Rd

Lookout Mountain offers many hiking, mountain biking, and cycling paths to the peak. The most notable hiking trail is the Windy Saddle Lookout Mountain Trail that winds through the summit and nature preserve.
Read about the hiking trails near Golden.
Camping:
Clear Creek RV Park – Located in downtown Golden next to Whitewater Park. Has 22 full hookup and 3 tent sites.
Golden Gate Canyon State Park – 132 modern campsites, plus yurts, cabins, and backcountry camping. The park also has several ponds and streams great for fishing.
White Ranch Open Space Park – Located 11 miles from downtown Golden. There are 2 camping areas, both with restroom, water, and bear-proof storage. Camping is free for up to 3 nights. Located at 25303 Belcher Hill Rd
Read about the camping near Golden, Black Hawk, and Central City.
Fishing:
Clear Creek ​runs through downtown Golden and provides good trout fishing. In summer months tubers overwhelm the creek, so it's best to head west following the creek on Highway 6 towards Black Hawk. Drop a line anywhere west of town.
Golden Gate Canyon State Park has several ponds and lakes.
Accommodations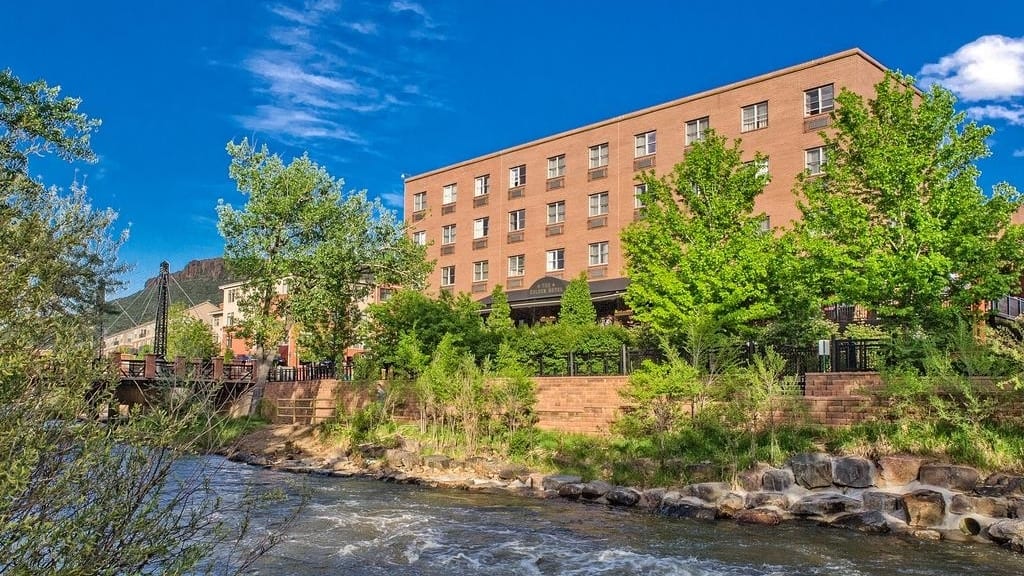 This section contains referral links. If you click through and take action, we may receive a commission, at no additional cost to you. 
Table Mountain Inn – A Western-style Inn with the hospitality to match. This accommodation embraces the friendly spirit of Golden and even offers an in-house restaurant.
The Golden Hotel – The perfect spot for environmentally conscious travelers because of its ongoing dedication to sustainability. The building also has a prime waterfront location in the heart of town.
The Silk Pincushion – A quaint, Victorian-style house with 5 total B&B suites available.
The Eddy Taproom & Hotel – A 4-star hotel conveniently located near Highway 6 into and out of Golden. It has a number of room types, amenities, and on-site dining.
Origin Hotel Red Rocks – The official hotel of Red Rocks Amphitheatre, this boutique 4-star property features plenty of modern amenities and luxurious rooms.
Read about the best hotels in Golden.
Dining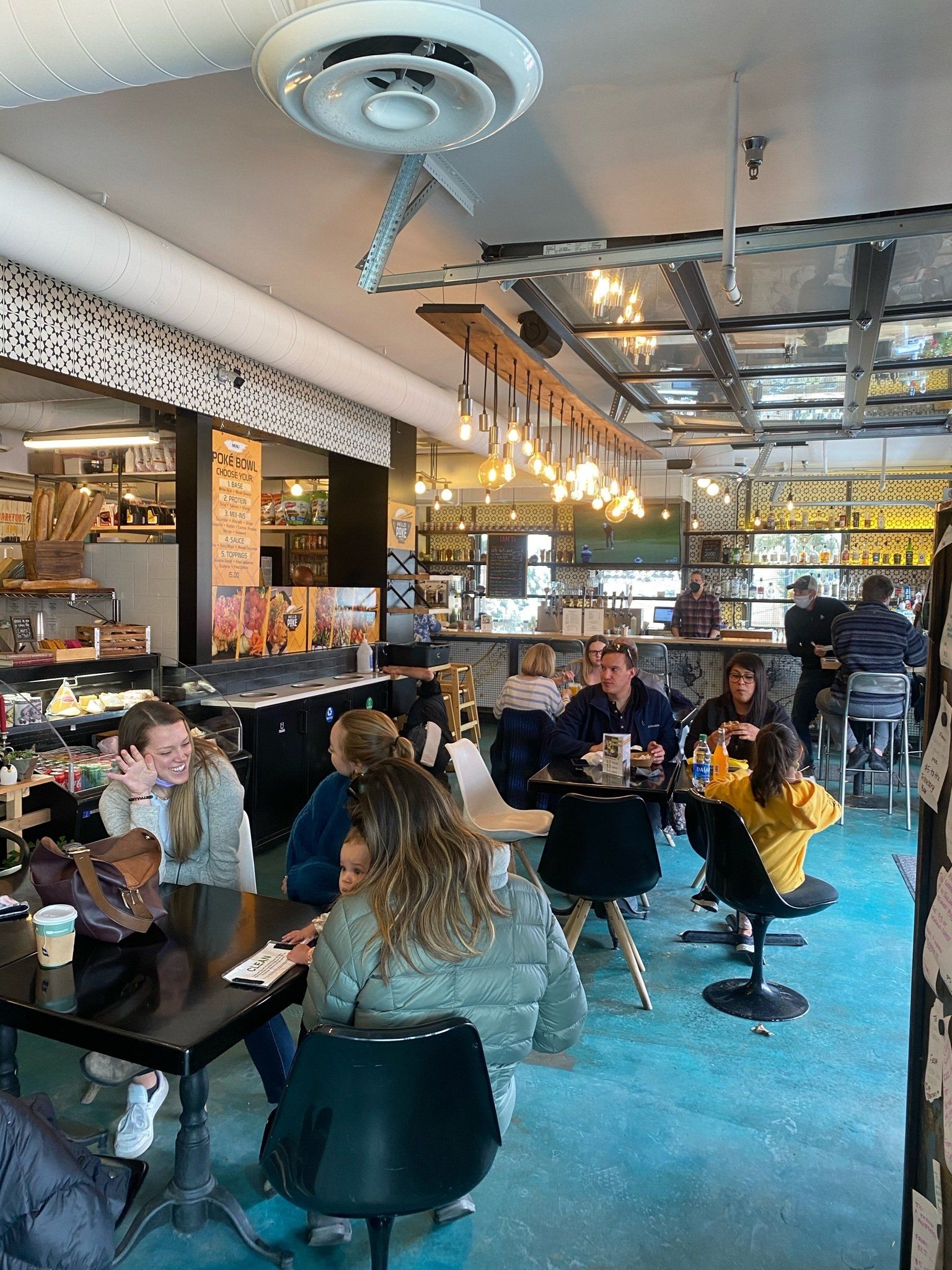 Bob's Atomic Burgers – Serving up a menu filled with hot dogs, burgers, and milkshakes in a 50s-themed setting.
Tributary Food Hall & Market – If you can't decide what you want to eat, this is the perfect place to go. The hall houses 8 vendors serving everything from coffee, gyros, poke, and charcuterie.
Bono's Italian Restaurant – Classic Italian food and east-coast style pizza.
Buffalo Rose – The oldest bar in town from 1859. It dubs itself as the "pulse of Golden", so be sure to add this one to your night out on the town.
Read about the best breweries in Golden.
Special Events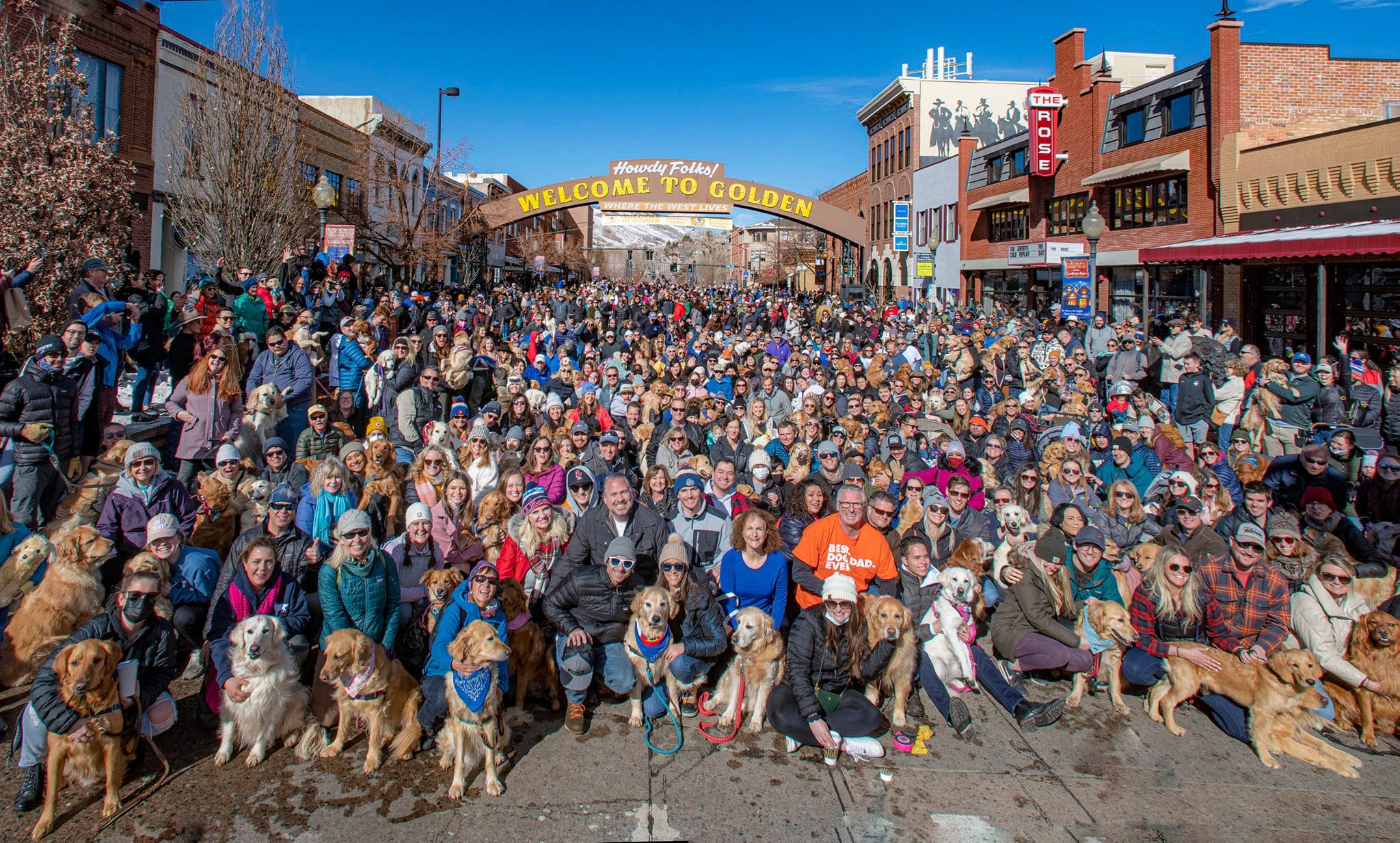 Jan – Colorado Cowboy Poetry Gathering – A weekend filled with cowboy poets, western singers and old fashioned yodelers reflecting on western experiences.
Feb – Goldens in Golden – Held the same week as National Golden Retriever Day, this gathering brings together hundreds of golden retrievers for a parade through town.
Feb – Environmental Film Festival – The creators of this festival hope it will raise awareness about ongoing issues in our environment in a creative way.
Apr – Gathering of the Guilds – A popular event where local guilds and artisans can celebrate their craft. Free to attend, metal smiths, woodworkers, weavers, painters, and potters as well as other artists will be selling their handcrafted items.
Jun-Oct – Golden Farmer's Market – Held in the library parking lot of historic downtown every Satruday morning.
Jul – Buffalo Bill Days – Paying homage to the grave of William F. "Buffalo Bill" Cody with live music, and events all weekend.
Oct – Off-Grid Expo – Three-day event bringing outdoor suppliers together with recreation enthusiasts, held at the Jefferson County Fairgrounds in early October.
Oct – Knock your Boots Off Chili Cook-Off & Beer Tasting – Annual fall afternoon of unlimited chili and beer tastings in downtown Golden, held in mid-October.
Activities near Golden
Biking/Hiking:
Brewery Tours:
Colorado Companies:
Dining:
Escape Rooms:
Federal Lands:
Golf Courses:
Hang Gliding:
Hot Springs:
Landmarks:
Museums:
Paragliding:
Public Parks:
Railroads:
River Tubing & Kayaking:
Rock Climbing:
Scenic Drives:
Shopping:
Ski Areas:
Social Sports:
State Parks:
Towns:
Transportation:
Whitewater Rafting:
Wildlife:
Latest in Golden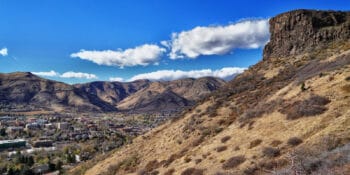 From the High Plains to the Western Slope, there is no wrong place to live in…
View more Golden articles