The Mines Museum of Earth Science, formerly known as the Colorado School of Mines Geology Museum, first opened in Golden in 1874. Attracting 30,000 visitors annually, this museum boasts an impressive collection of gems, rocks, fossils, minerals, and meteorites.
The museum is situated on 15,000 square feet, offering plenty to look at, including an indoor cave where guests can learn about why gems glow.
Inside the Museum
With over 60,000 objects in its collection, including a moon rock brought back to Earth by the Apollo 17 mission, as well as regularly rotating exhibits, visitors to this museum will have plenty to see.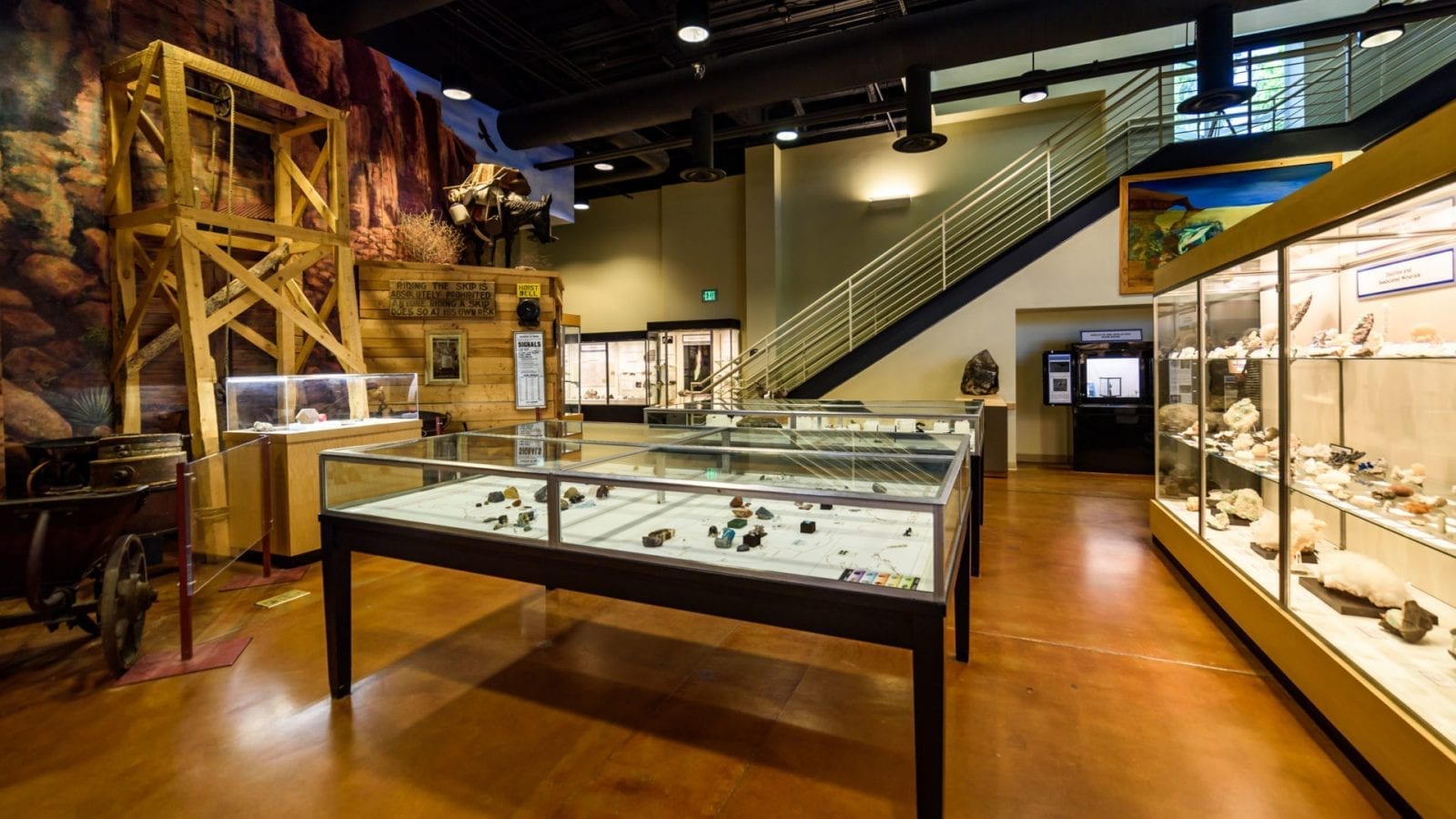 Families enjoy taking part in the fun and often changing themed scavenger hunts where there is a chance to earn a free rock or mineral by completing all the tasks.
There are two types of guided tours offered at the Mines Museum of Earth Science for groups of 30 or less, each running about 45 minutes long. One tour is of the museum itself, while the other is an outdoor walking experience on the Bob Weimer Geology Trail.
Finish up your trip by stopping in their gift shop, where you can purchase books, candles, gems, and souvenirs before you explore the rest of Golden, Colorado.
Details
Address: 1500 Illinois St., Golden, CO 80401
Phone: 303-273-3000
Season: Year-round
Hours: Monday-Saturday 9 AM – 3:45 PM | Sunday 1 PM – 3:45 PM
Website: mines.edu