If you're living in a busy Colorado city somewhere along the densely populated Front Range, you're lucky to be located in a place with quick access to vast forests, tall peaks, and laid back mountain towns. At just under 30 minutes away from Denver, there's tons to see, do, eat, drink, and experience in Golden and Lookout Mountain.
Between everything this area has to offer and it's close proximity to Denver, it's ideal for spontaneous weekend jaunts and longer overnight trips alike. Drive or bike the road or hike the trail to reach the top and overlook Colorado's vast plains.
How to get to Lookout Mountain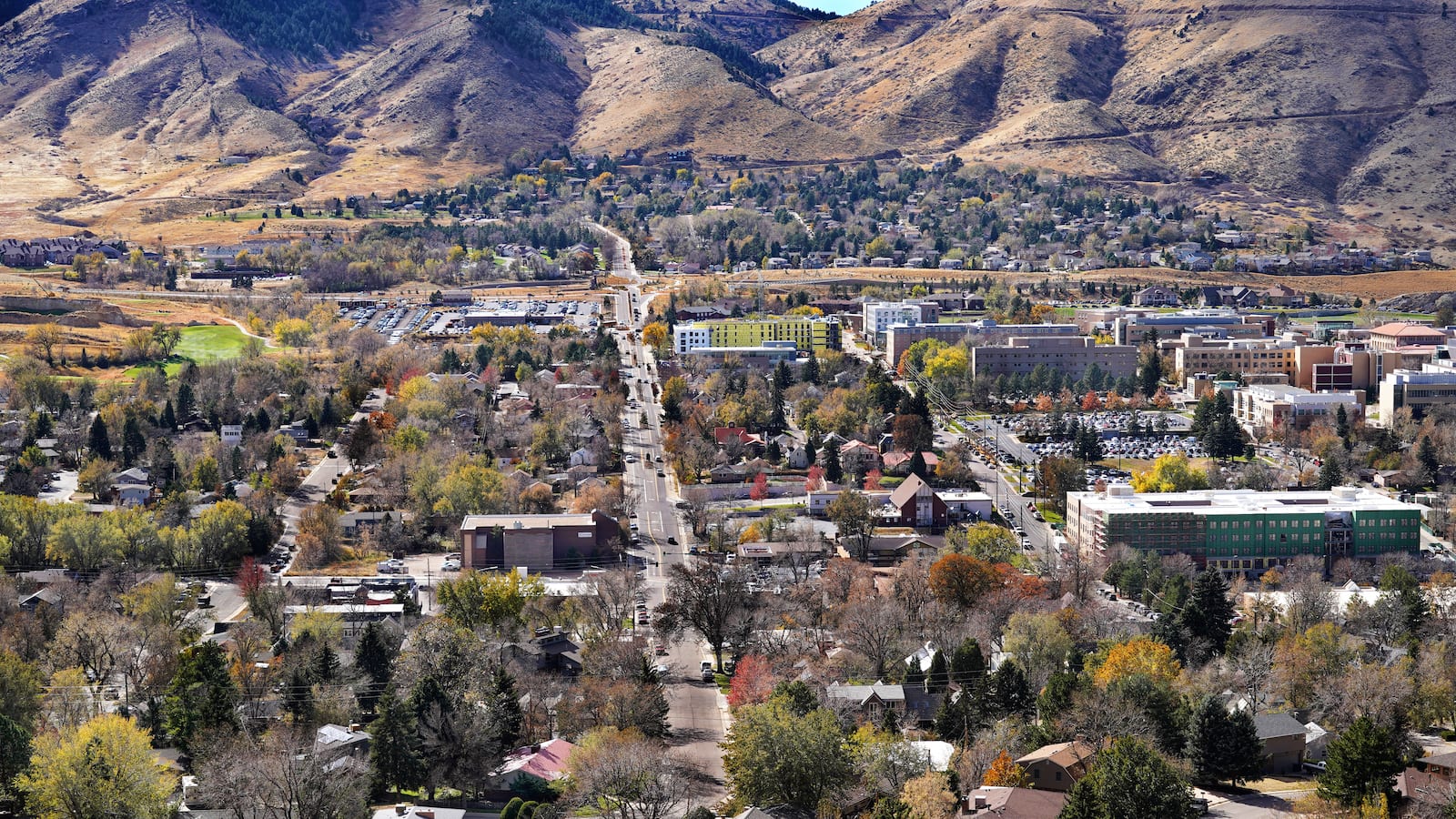 From Denver, all it takes to get to Golden and Lookout Mountain is a quick trip on the westbound 6th Avenue Freeway. If you live north or south of Denver, 1-25 connects to 6th Avenue southwest of downtown.
The W light rail line also goes from Union Station in LoDo to Golden if you'd rather not drive. However, you'll be dropped off at the Jefferson County Government Center/Golden Station, which is still 2.5 miles/7 minutes drive to downtown Golden. You can bypass downtown and still trek to Lookout Mountain.
It's a 5-mile, hour-and-a-half hike through Apex Park via Apex Trailhead to reach the top of Lookout Mountain.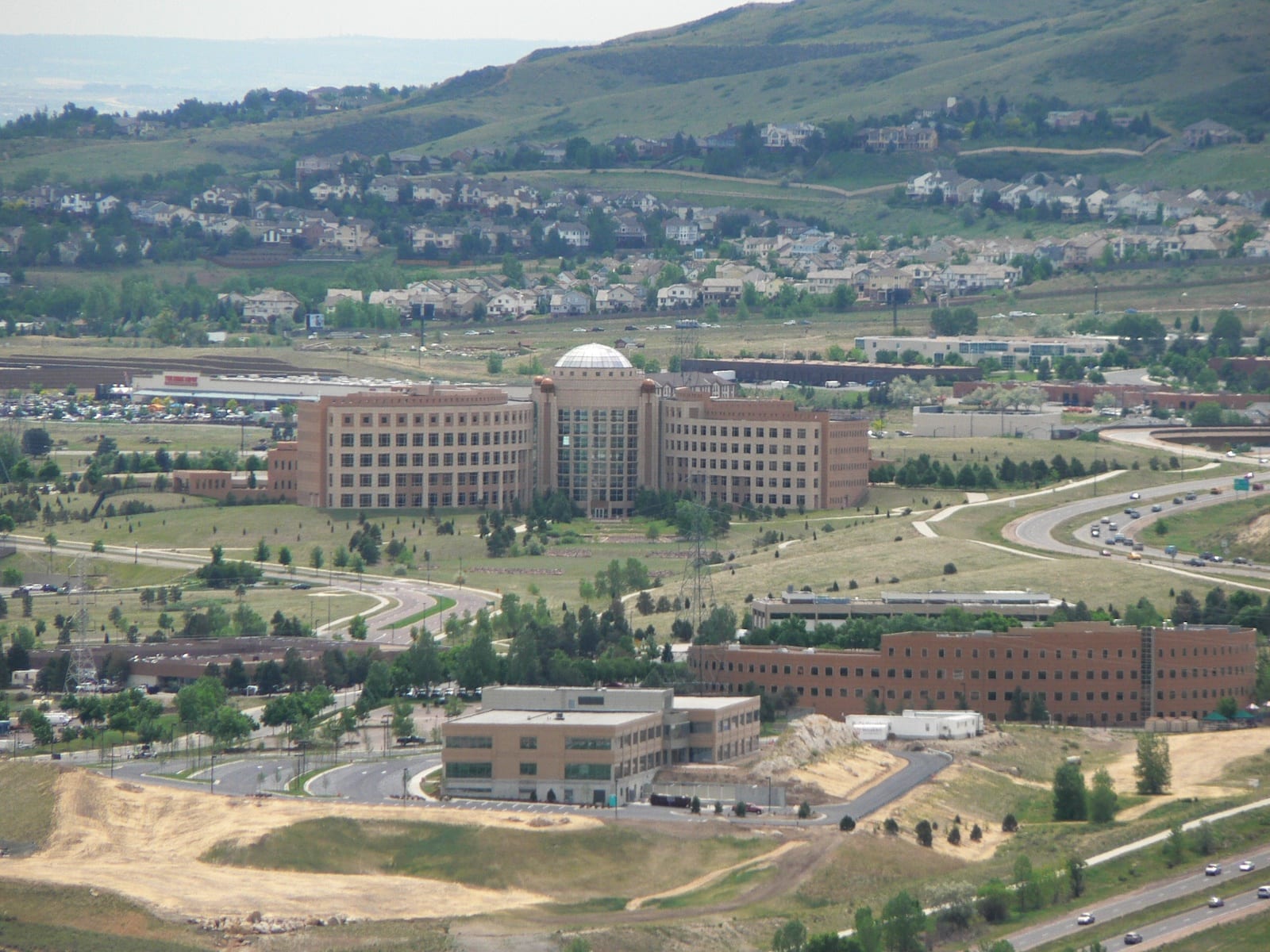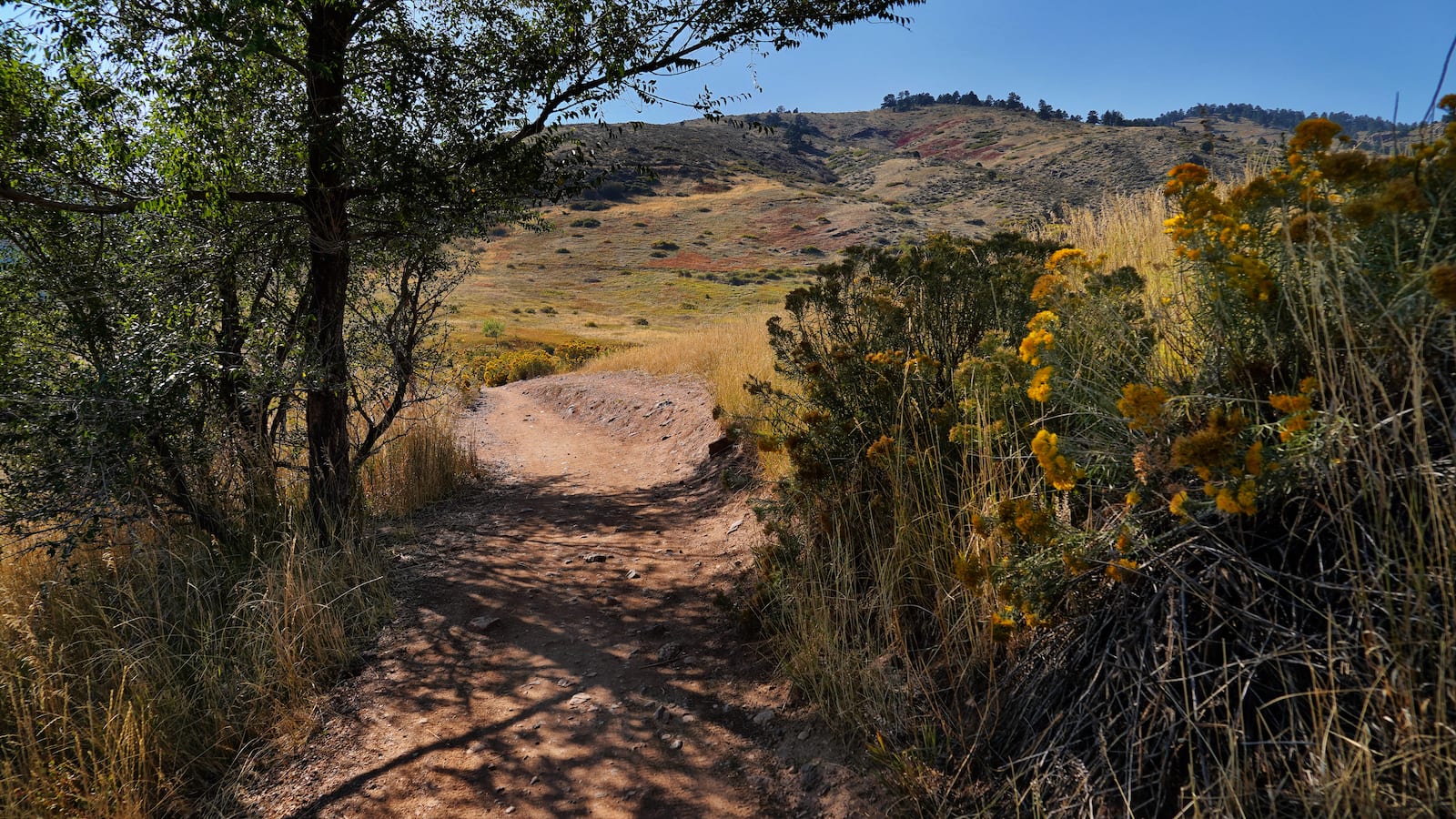 For Boulder residents or anyone looking to head there after visiting Golden, Highway 93 connects the two communities and provides an excellent view of the Flatirons and rolling hills. Travelers heading into Denver via eastbound I-70 have easy access to the area through Clear Creek Canyon Road, which links up with W. 6th Ave at the base of Lookout Mountain.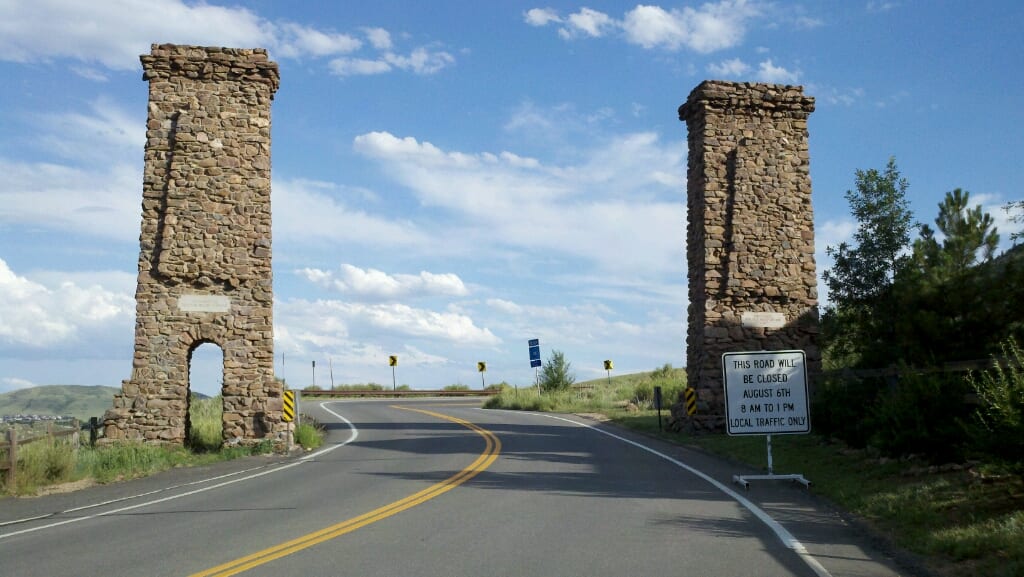 One of the best reasons to visit this area is because it's a two-for-the-price-of-one destination as far as travel goes. Accessing the summit of Lookout Mountain from Golden is a quick 20-minute drive that happens to be on one of the most scenic routes along the Front Range. It's part of the Lariat Loop, a national scenic byway connecting Golden with Evergreen and Morrison.
Lookout Mountain Road

This 7,377-foot mountain is an unmissable feature of the Front Range west of Denver. Long before the nearby town of Golden was established, the Ute tribe lived on the mountain and used it as a strategic lookout point. Today, it offers one of the clearest views of the Denver metro area as well as the surrounding plains, which stretch out far to the east.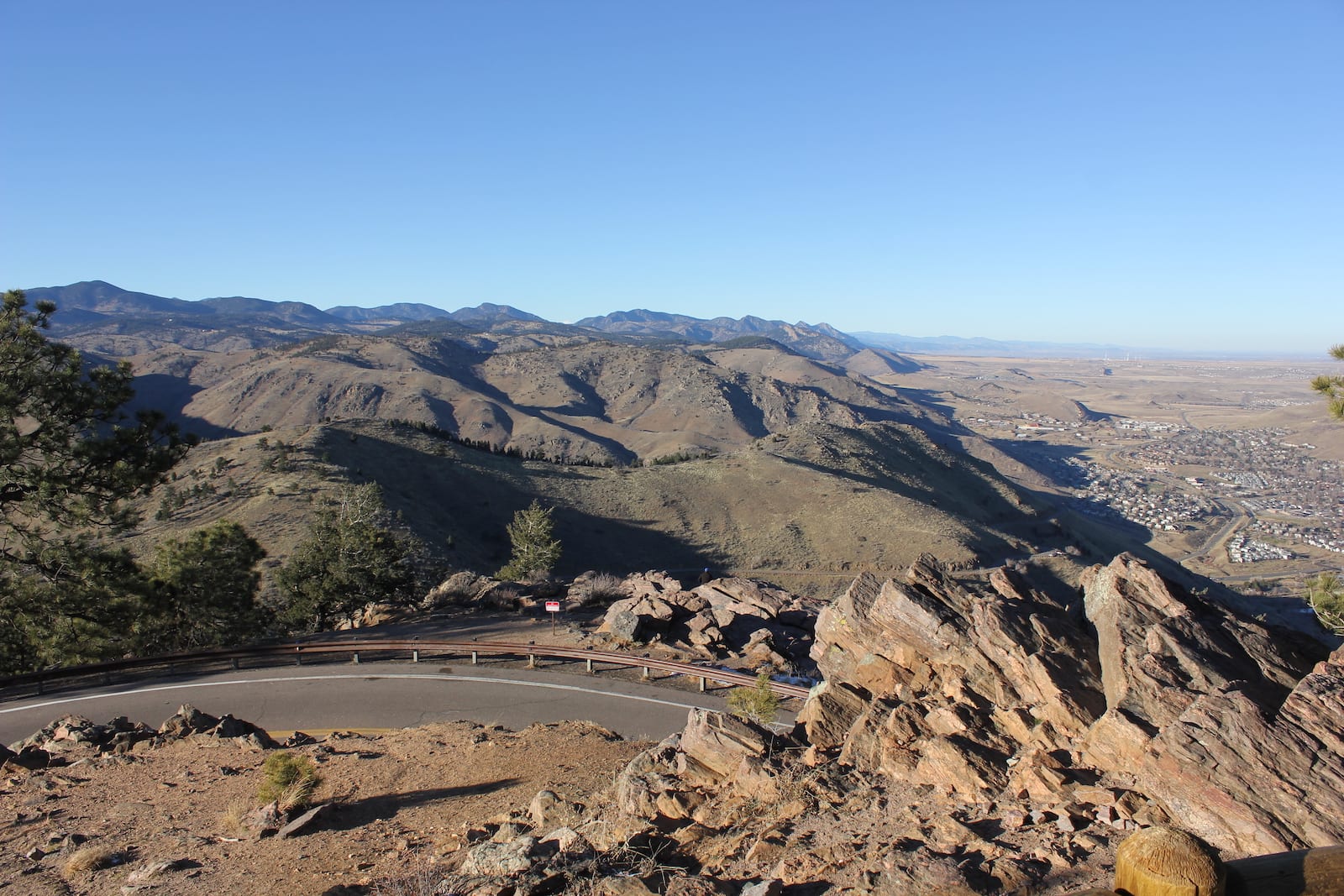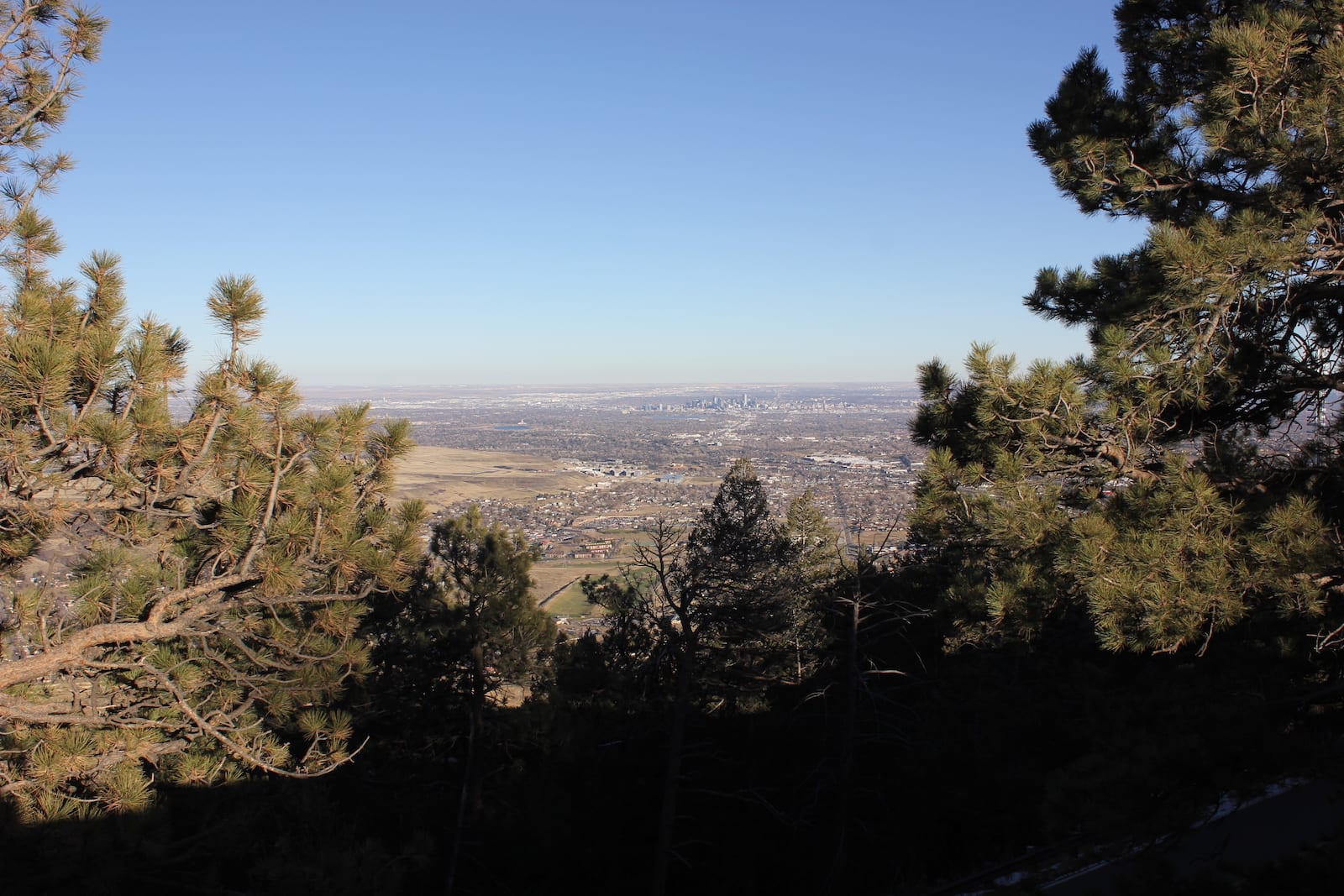 Atop the summit of this mountain is home to the gravesite of William Frederick "Buffalo Bill" Cody, one of the most famous figures from the American Old West. A day before the showman and famous soldier's death, he was baptized at the Denver Cathedral. Cody had informed his wife of his wishes to be buried on top of Lookout Mountain, so she obliged.
Also located on the mountain is the Buffalo Bill Museum, which is aimed at preserving his story-worthy legacy.
The mountain offers numerous hiking trails, mountain biking routes, and a steep, winding road to cycle on. Constructed all the way back in 1913, the Lariat Loop is a 4.6-mile switchback that features 56 curves that makes an ascent from 2,000 feet all the way to Buffalo Bill's grave at the mountain's summit.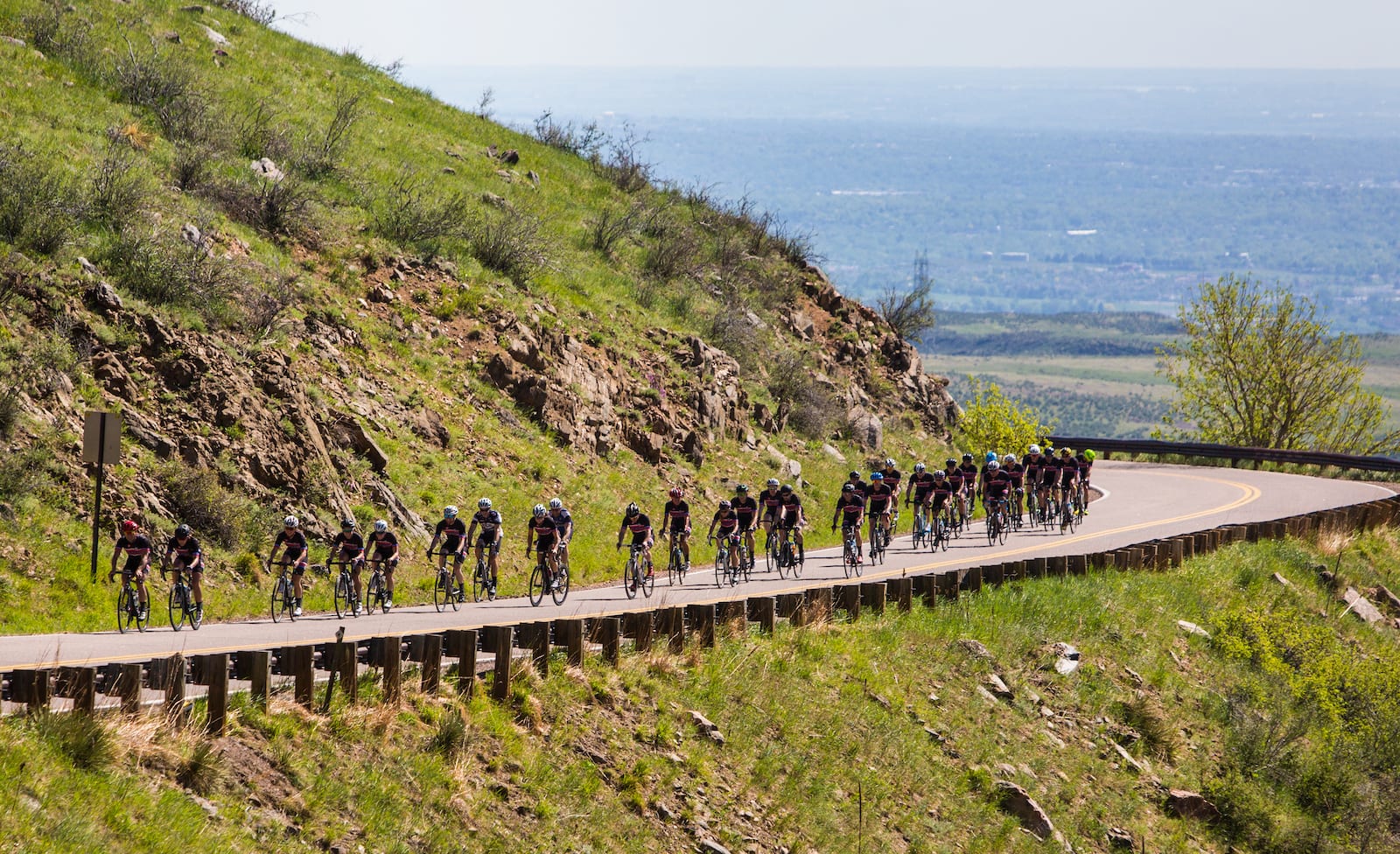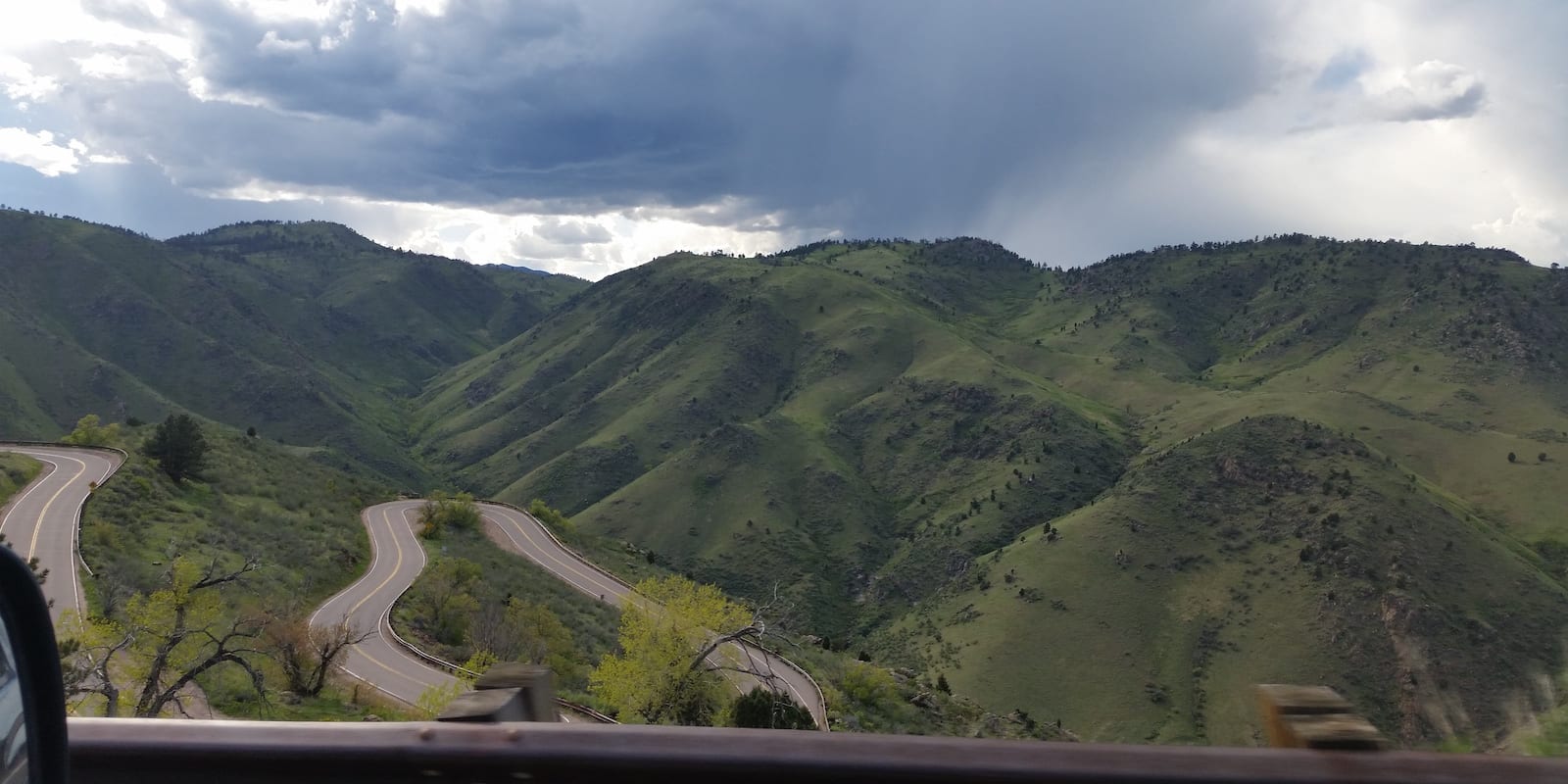 Lookout Mountain Trail
Between its stellar mountain views, manageable difficulty, and close proximity to Golden and the Denver suburbs, the Lookout Mountain Trail is one of the Front Range's most popular hiking trails for a reason.
Also known as the Windy Saddle Lookout Mountain Trail, a trek on this rewarding route will take you from the Apex West/Enchanted Forest Trailhead through the Lookout Mountain Nature Preserve to Lookout Mountain's summit and finally Windy Saddle Park if you do the whole thing.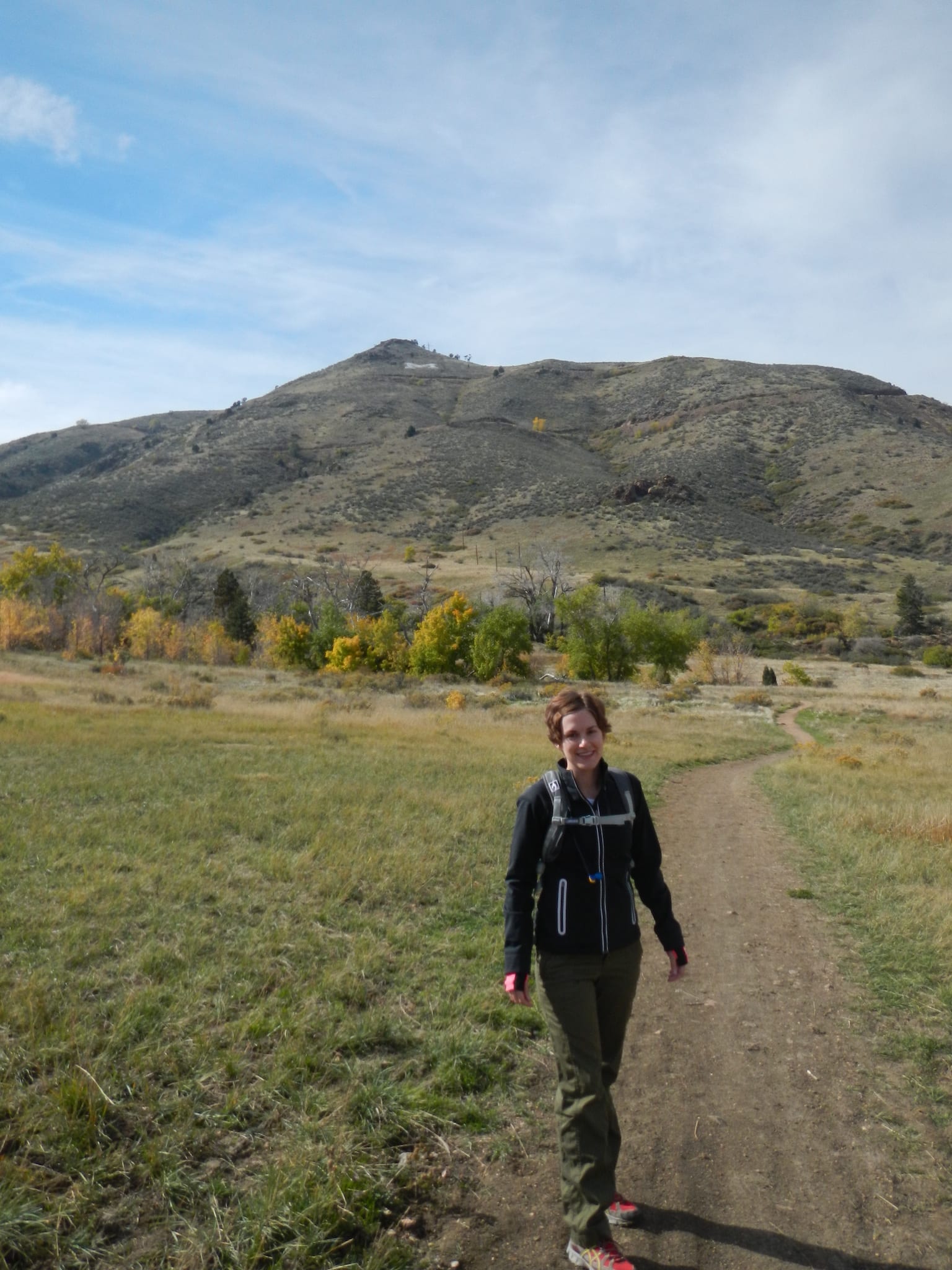 Depending on where you begin your journey, there's a 500ft elevation gain on this trail, which is under three miles at its most popular section between Windy Saddle Park and the top of Lookout Mountain.
This heavily trafficked trail allows leashed dogs, but if yours isn't well-trained, the multi-use nature of this area is sure to pose a challenge for you and your pup during weekends when it's visited the most. Consider the less popular and hikers-only Beaver Brook Trail for visitors with dogs, which is well-reviewed for its scenic views and close to the Lookout Mountain Trail.
Other Activities on Lookout Mountain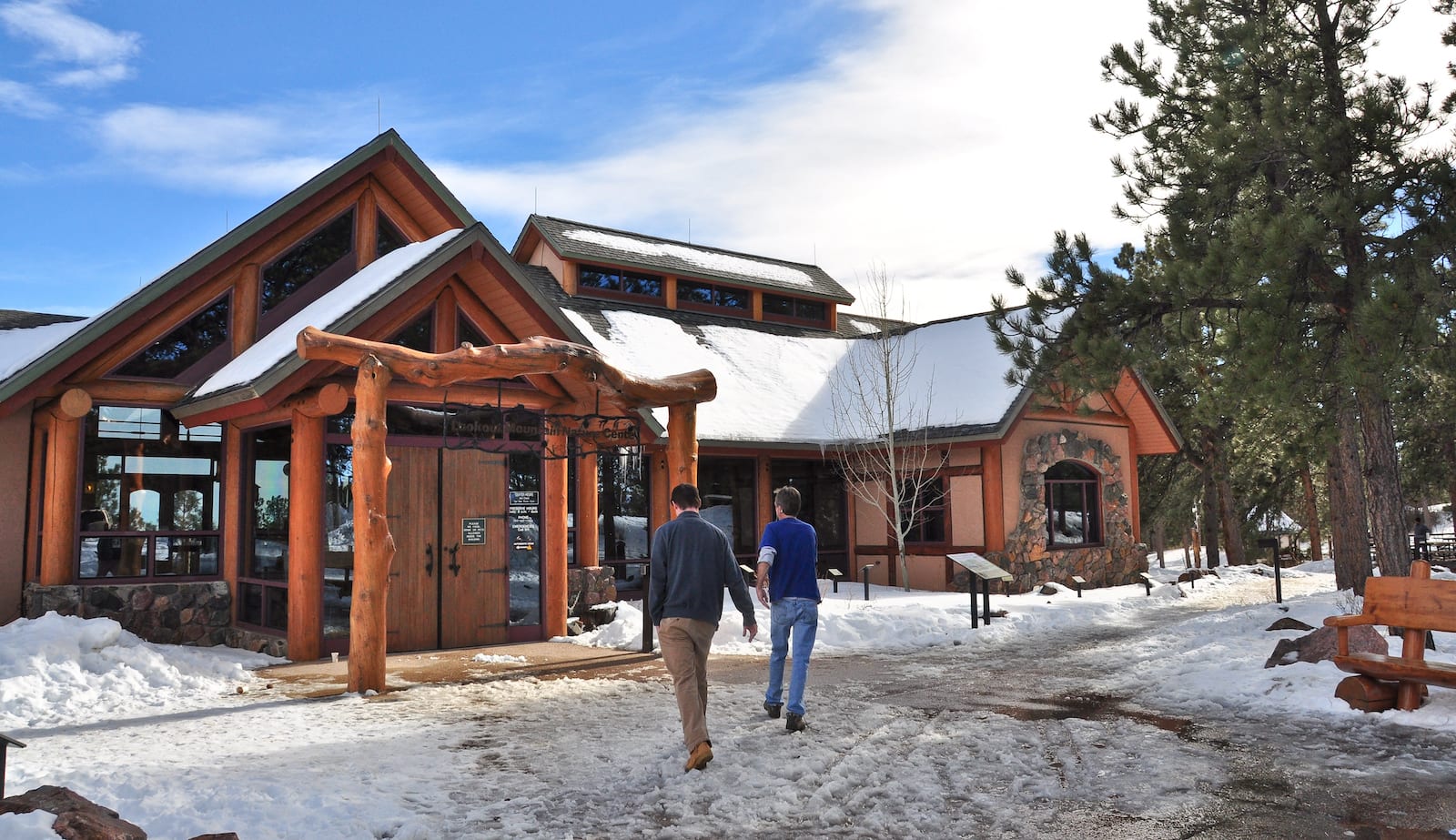 At the Lookout Mountain Nature Center and Preserve, visitors explore the natural world through interactive exhibits, hiking trails, and an observation room. The 110-acre preserve is home to bobcats, black bears, mountain lions, and elk. Located further down the mountain, rock climbers love the Tiers of Zion for their stellar views and challenging, uncrowded routes.
There's even paragliding available from Lookout Mountain. Evergreen's Airtime Above and Golden's Hang Glide CO operate guide flights off Lookout Mountain.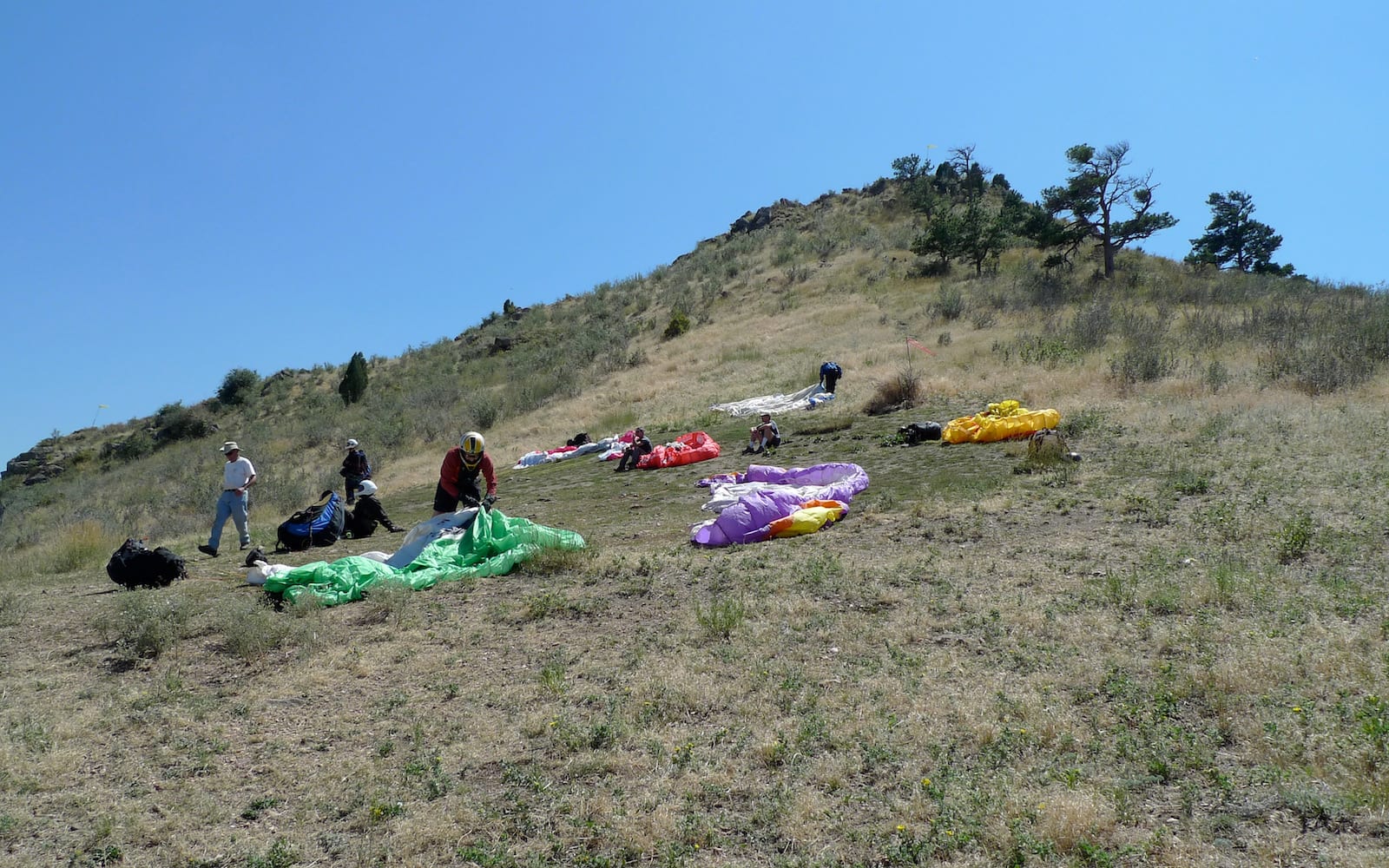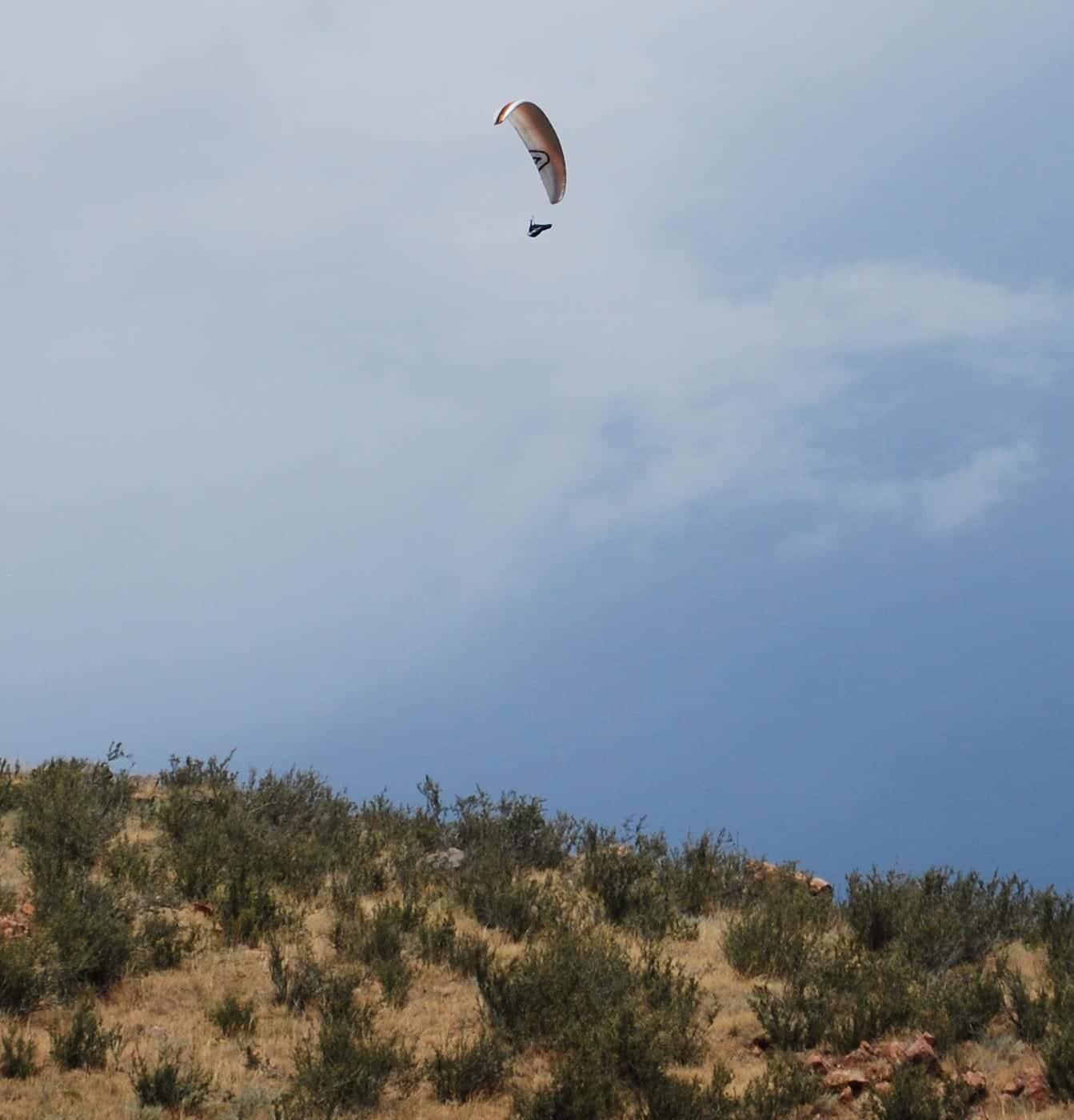 Old West Golden
This charming Front Range community might not seem like an especially consequential part of modern Colorado, but that wasn't always the case. It was established as Golden City during the Pikes Peak Gold Rush.
The booming city's location between settlements to the east and gold-producing sights to the west into the mountains made it a powerful economic and political destination in the region.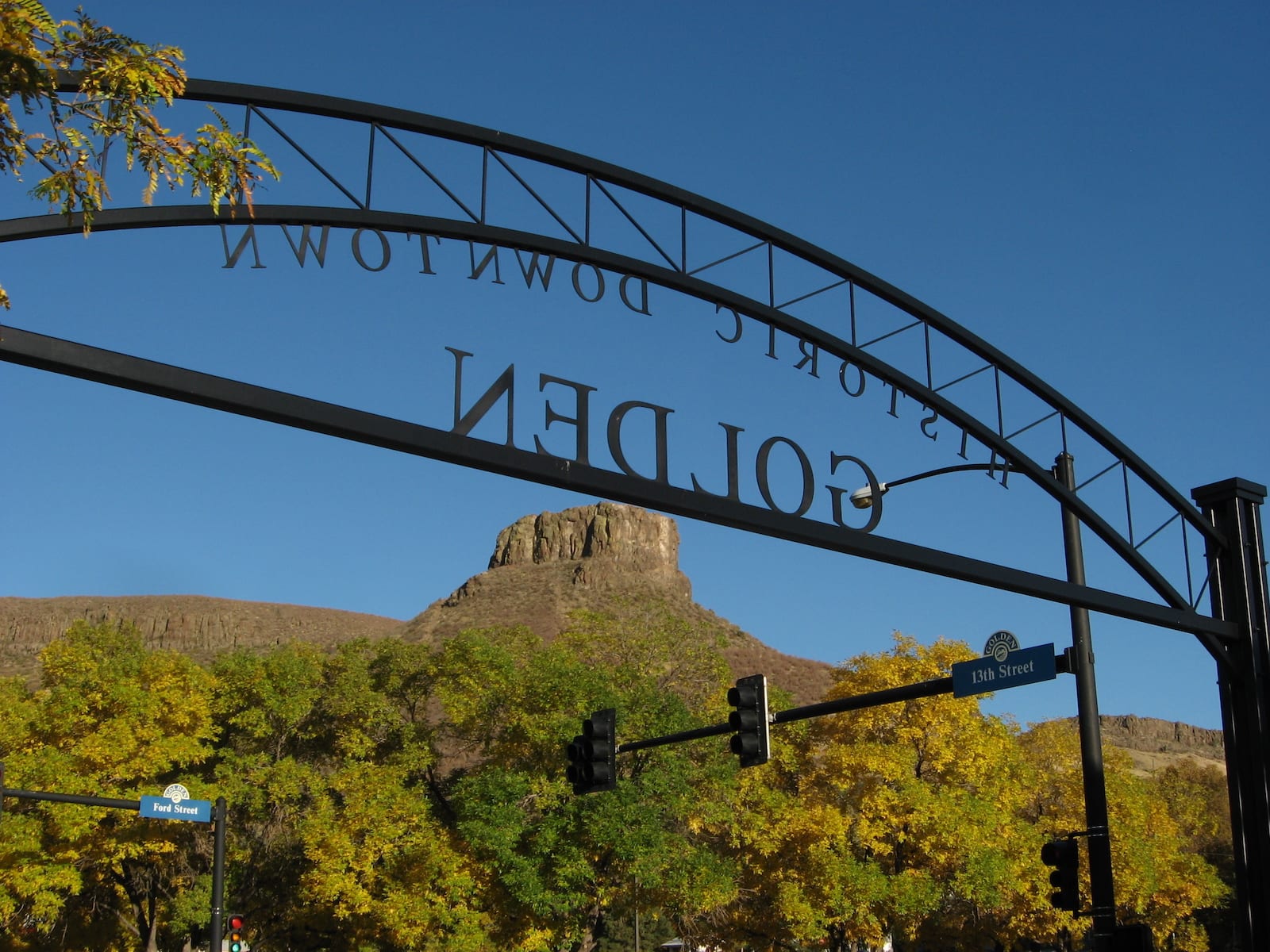 It was popular long before Colorado became an official US state. When Colorado became a territory in 1861, Golden City became its capital a year later until 1867. Today, Golden City is just known as Golden, and while it doesn't carry the same power and prestige it did in its heyday, it's an excellent spot to visit.
Between its local history, close proximity to the mountains, and lots to see, eat, drink, and learn about, Golden makes for solid weekend trips or afternoon excursions. When most of America thinks about this Colorado city, they instantly picture Wilson Peak, the mountain featured on Coors beer cans. Sadly, this mountain is located 6 hours away from Golden in the southwestern part of the state.
The good news for Coors lovers is that the brewery is located near Golden's downtown, and it offers 1.5-hour tours. Every summer, tubing down Clear Creek proves to be one of the most fun and popular activities in town. If you don't have a tube of your own, there seem to be more places in town you can rent them every year.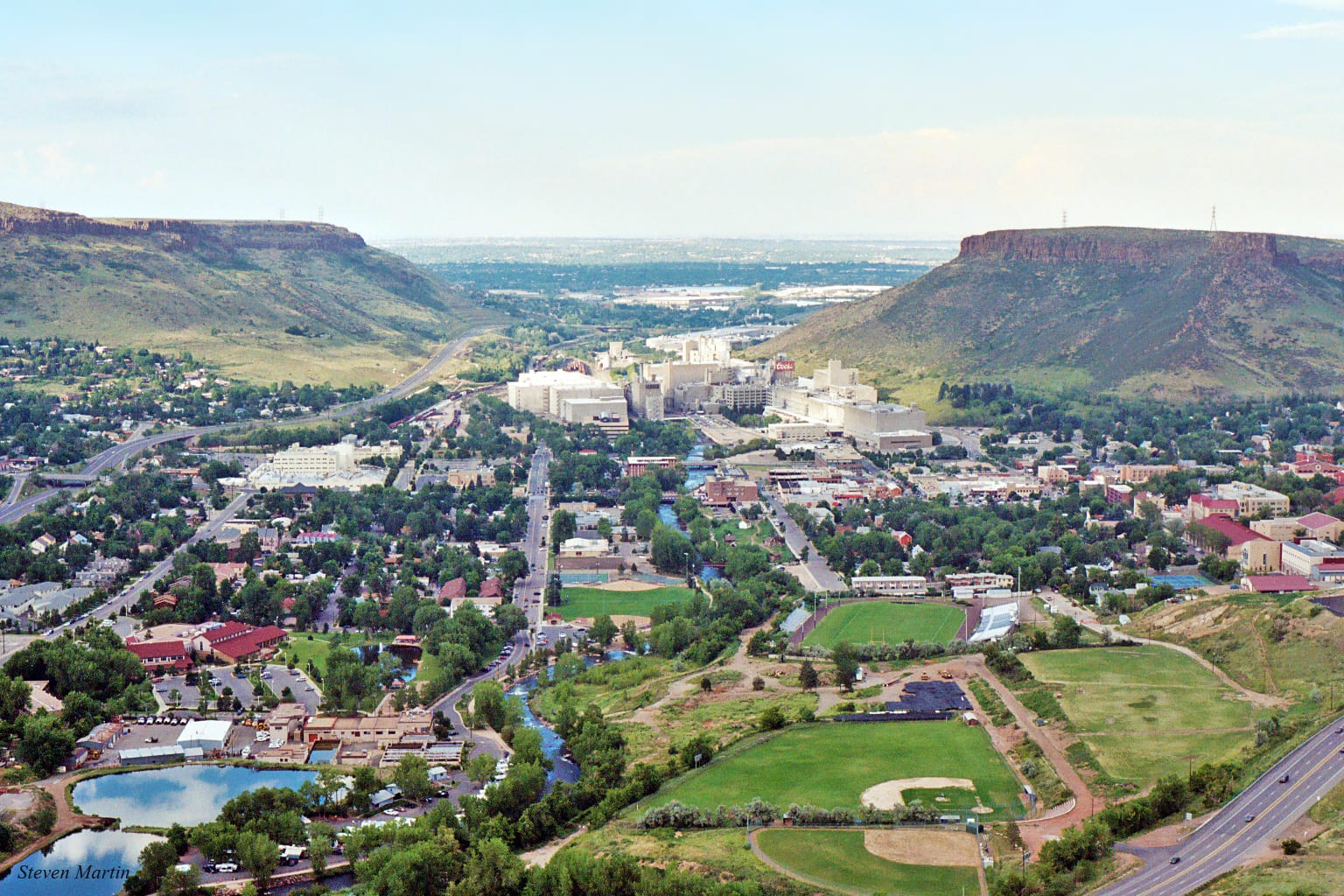 Between the National Renewable Energy Lab and the Colorado School of Mines, there's a lot in Golden to pique the interest of intellectually minded visitors. If you're fond of the sort of history that spans far, far beyond Golden's mining days, check out the 68 million-year-old dinosaur tracks on the Triceratops Trail, which is located just outside of downtown.
From a Nepalese restaurant to coffeehouses to multiple craft breweries that have nothing to do with Coors, Golden's downtown has lots to eat and drink. Opened in 1925, the Table Mountain Inn (affiliate link) has changed hands and names multiple times throughout its almost hundred years in existence, and it now offers chic southwestern rooms and fine dining in the heart of Golden's downtown.
Whether it's a stop on a longer trip along the Front Range or a visit all by itself, this charming and scenic Colorado destination shouldn't be missed.