In the late summer and early fall, it's hard to beat a road trip through the four Corners region, the place where the states of Colorado, New Mexico, Arizona, and Utah meet. In one loop, you can experience everything from Rocky Mountain vistas to red rock canyon country and crazy weird badlands, and from historic mining towns to native villages, ancient archeological sites, and even river rafting if you feel like it.
Any time of the year is great to visit this area, but late summer and early fall are fantastic; you might be lucky enough to experience a desert monsoon storm sweeping over the landscape, and the temperature has usually cooled down from summer.
In the high country, you might catch the fall colors starting and the air just seems clearer and the sky bluer than at other times of the year. There is abundant camping, as well as some great lodges and hotels to stay in throughout the region.
4 Corners: Arizona, Colorado, New Mexico, Utah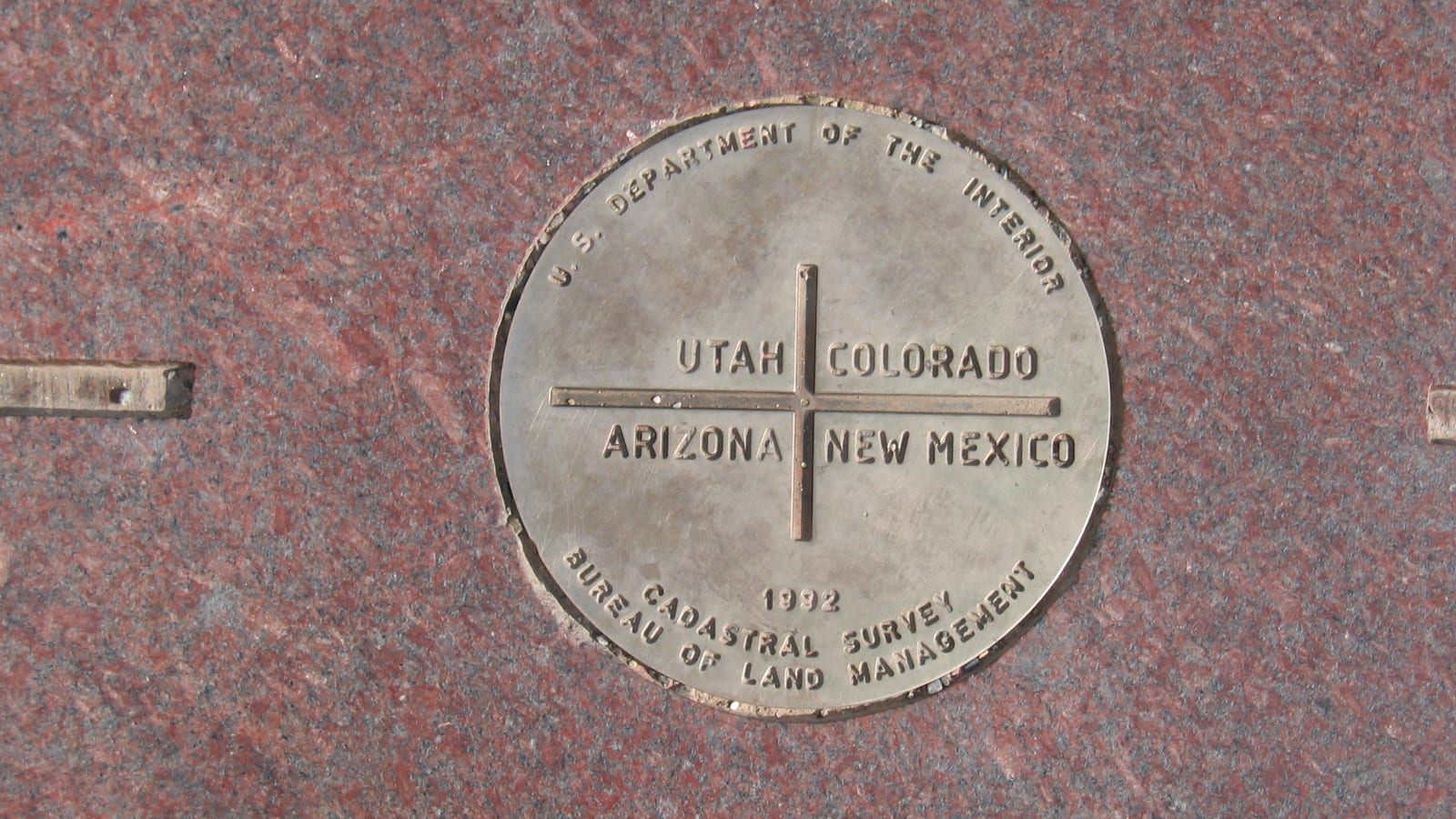 Travel in the 4 corners region is generally remote and secluded, with sweeping vistas, mesa tops, historic sites and culture to soak in along the way. There are attractions worth checking out throughout Colorado, New Mexico, Arizona and Utah. It all comes together at the 4 corners monument where the states join together.
There are a lot of routes you can take through this region depending on your interests, how much time you have, and what kind of vehicle you're driving. And since all four states have a huge number of incredible natural and cultural sites to visit, limiting yourself to an area within roughly a 100-mile radius of the actual Four Corners is a good way not to get started on a six-month adventure—unless of course that's what you're after!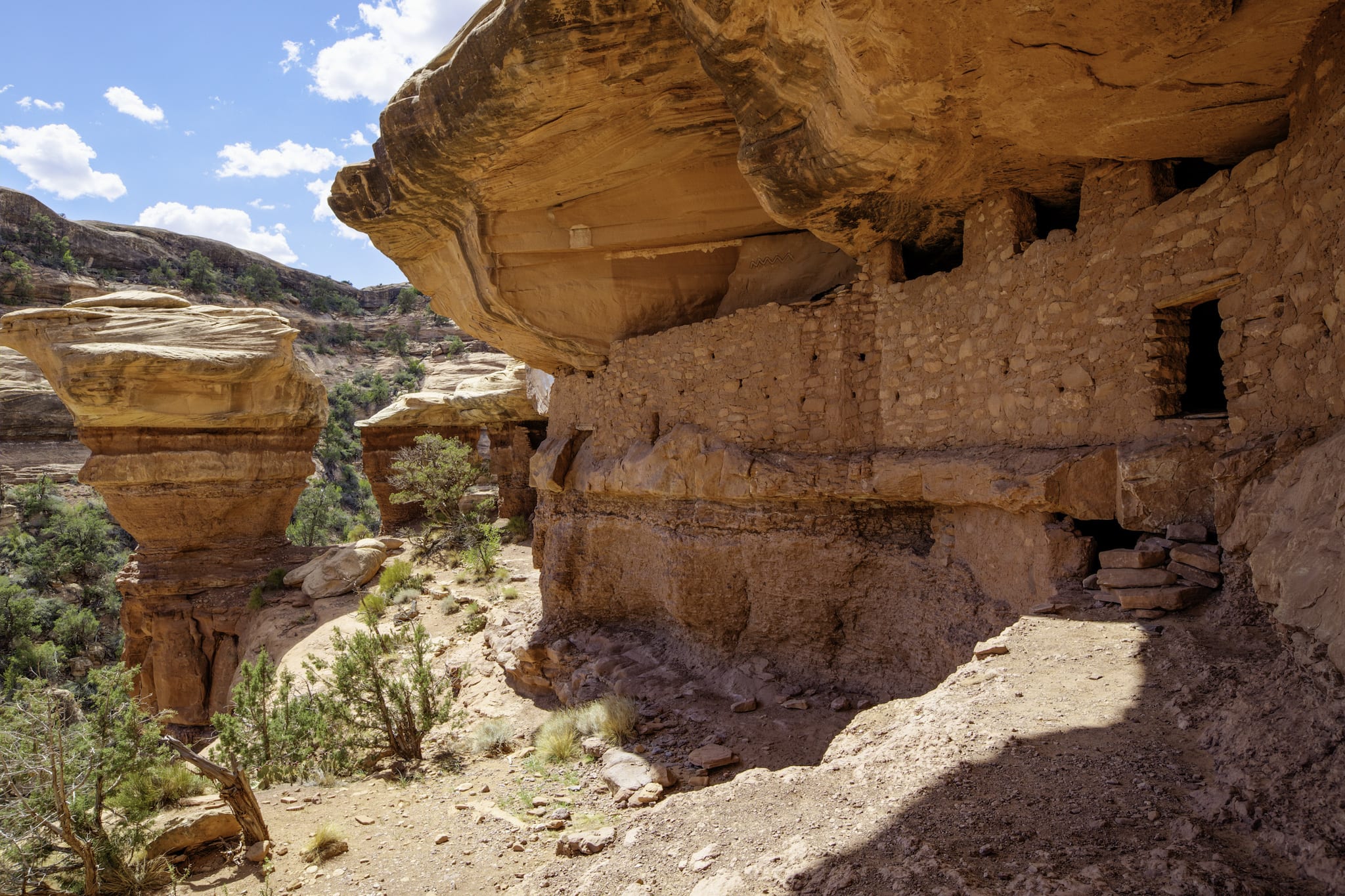 The following three suggested loops focus on different aspects of the region, but obviously, you should mix and match as you like. Each loop takes a minimum of about a week, and longer is definitely better so you can see more. Each loop starts in Durango, Colorado, but you can start from many other places.
The Crazy Cool Natural Wonderland Loop
Approximately 750 miles (not including side trips or the Durango-Silverton Railroad)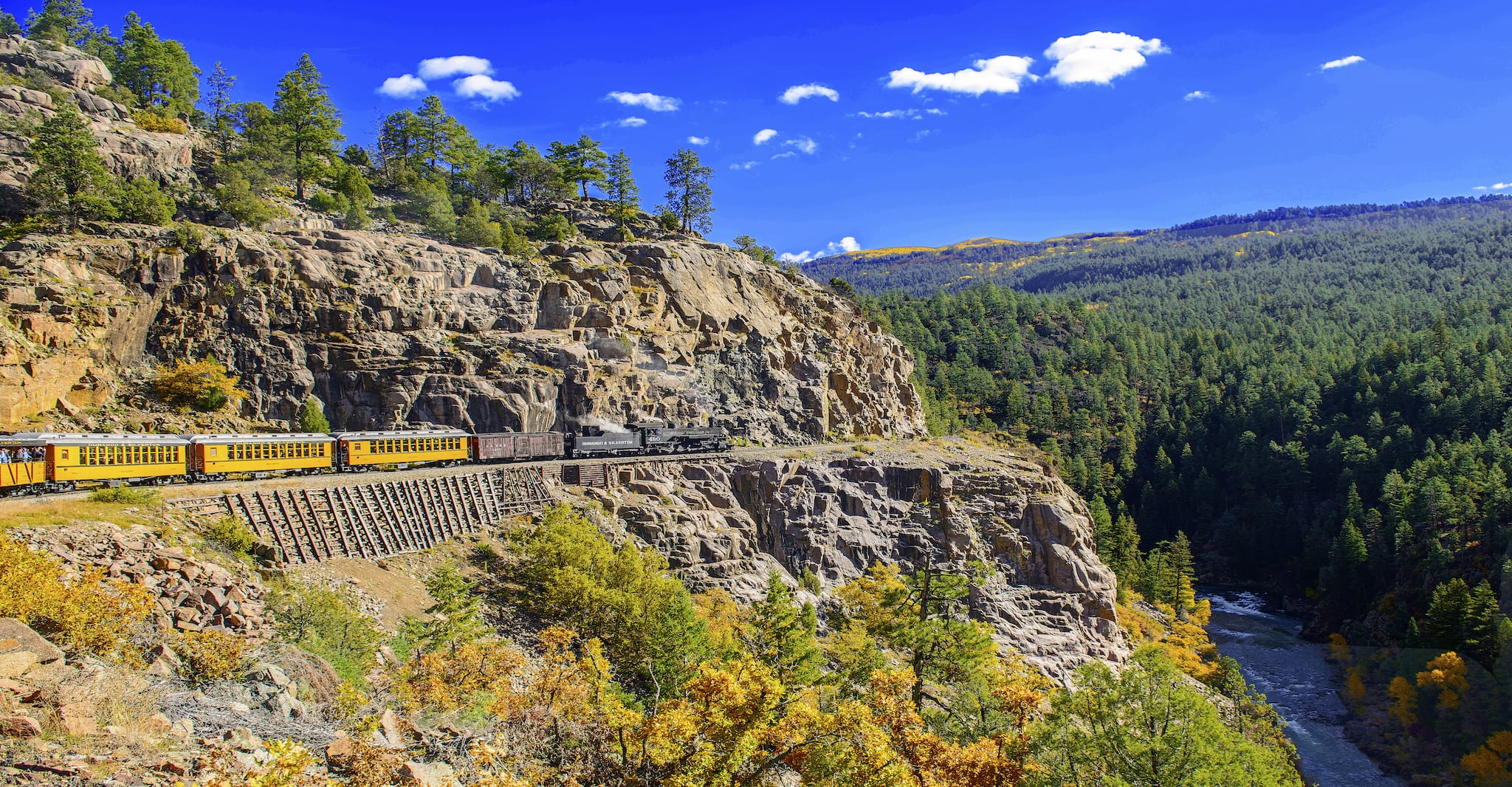 The Four Corners region is known for unbelievable landscapes and natural features, and this loop focuses on these areas. Beginning in Durango, you should definitely start with a ride up the Durango-Silverton Narrow Gauge Railroad. This 3.5-hour (one way) ride takes you along the Animas River Gorge through some of the most spectacular Rocky Mountain scenery anywhere. You can take a bus back down if you don't want to ride the train both ways (and save some time).
If you have a chance, stay at the old Strater Hotel in downtown Durango—it was built in 1887 and it's pretty cool—and it has a great hot tub.
From Durango, head south on Highway 550 to Aztec, New Mexico and continue on 371 to the Bisti Badlands. This weird and wonderful badland landscape is a great place to just wander and enjoy the crazy rock shapes against the sky.

From Bisti, head back north on 371 to Farmington, and west on Highway 64 across the Navajo Indian Reservation to Kayenta, Arizona (along the way, make sure you take a short detour at Teec Nos Pos to visit the actual Four Corners Monument Tribal Park). The landscape along this drive is arid and stark, but it has a beauty all its own. Red mesas hover in the distance, and you'll pass the impressive spire of Shiprock, an ancient volcanic neck that juts from the earth west of Farmington.
At Kayenta, turn north on Highway 163. In less than an hour, you reach Monument Valley, the landscape where numerous John Wayne westerns were filmed. You can stop for food and shopping (or the night) at the old Goulding's Lodge (affiliate link), and take a tour through Monument Valley with a Navajo guide. This iconic landscape is world-famous, and definitely not to be missed.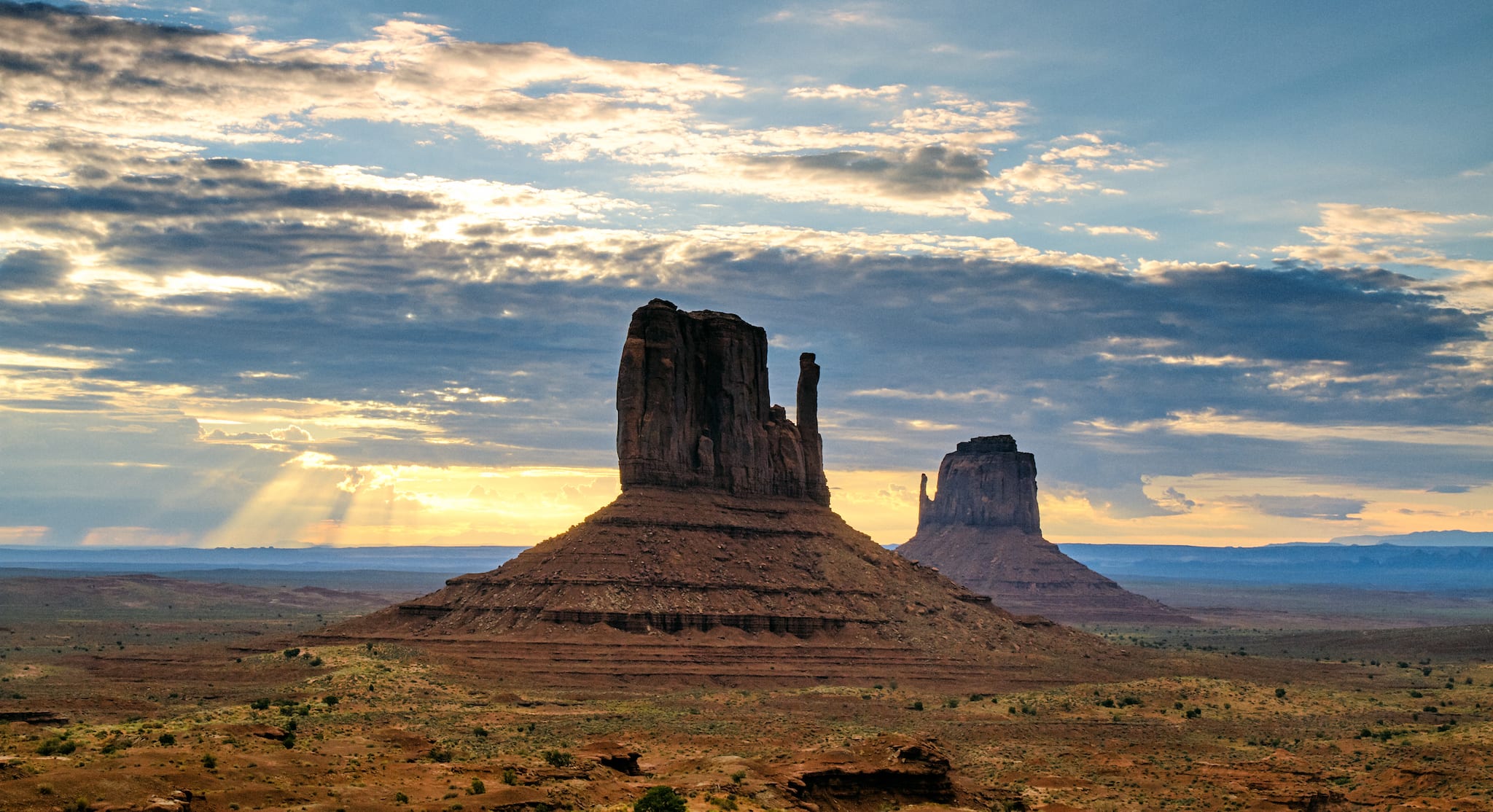 At the northern end of Monument Valley, you cross the San Juan River at the little town of Mexican Hat, Utah. The San Juan Inn (affiliate link) is a great place to stop for a Navajo taco or even to stay the night. Definitely take pictures of "the Hat," as it's called, which looks like an upside-down sombrero in stone, and take a short drive on 316 to Goosenecks State Park.
The view from this overlook is of the San Juan River in a canyon far below, curving back on itself in several huge "goosenecks." In this strange place the river travels eight miles but uses only about two miles to do it.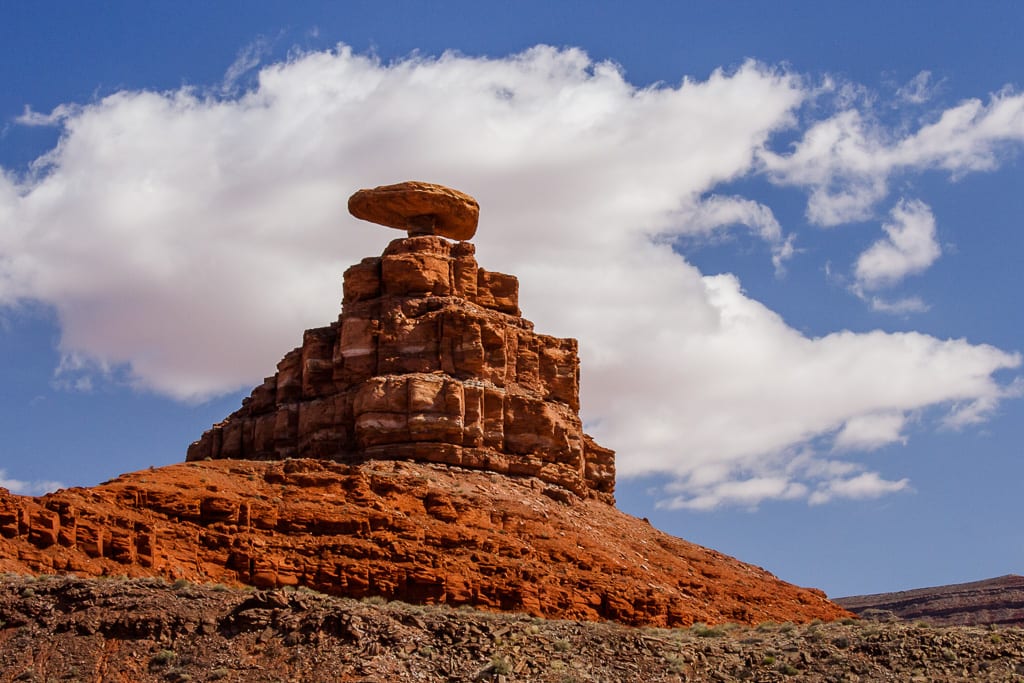 From here, you can drive north on Highway 261, using the famous "Moki Dugway" to get to the top of massive Cedar Mesa. The Moki Dugway is not for the faint of heart! It's an extraordinary dirt road that switchbacks steeply up the side of the mesa until it reaches a breathtaking view of the landscape at the top. It's great for passenger cars, but a little unnerving for cars towing trailers (although not impossible).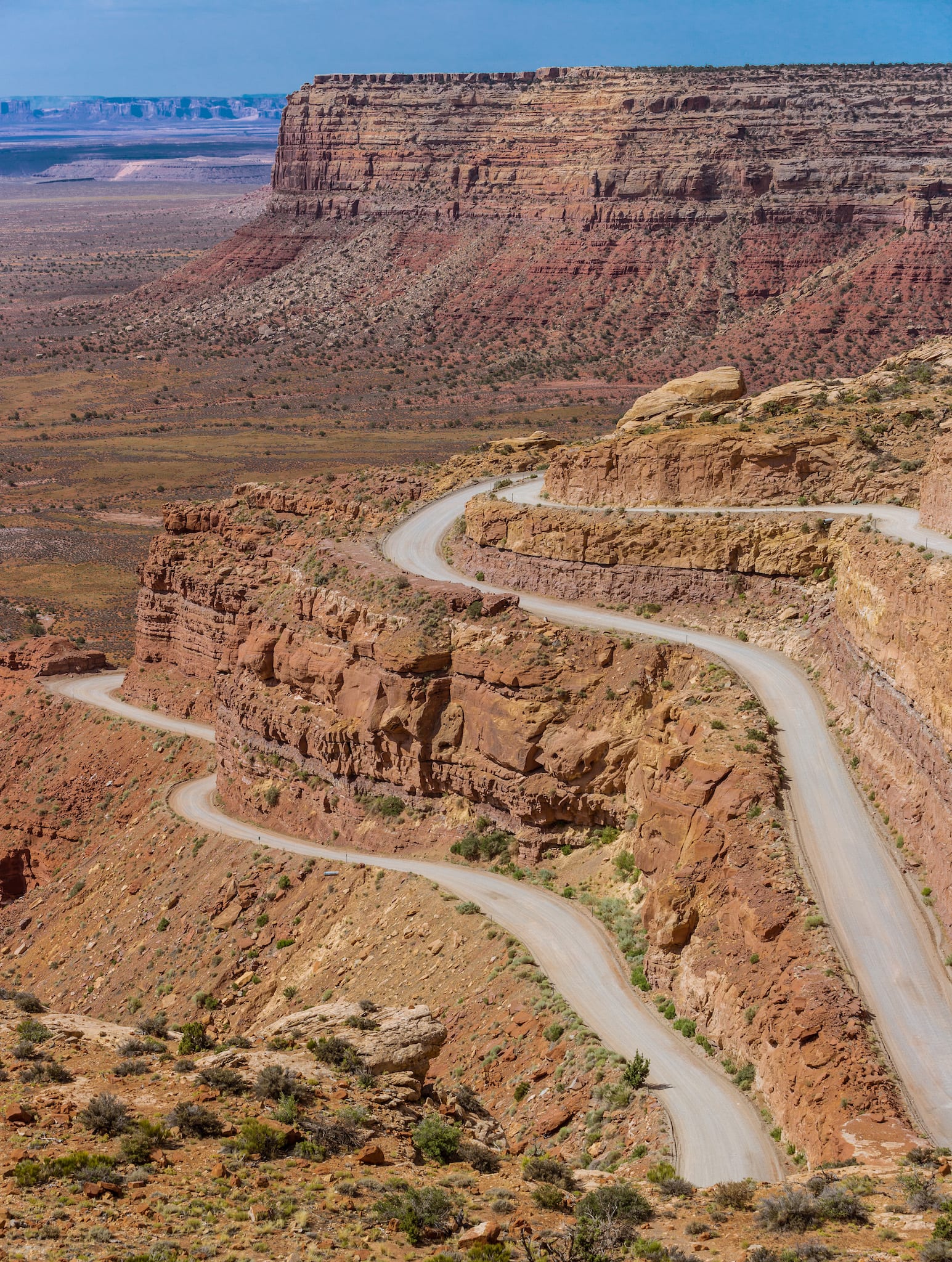 From here, head north across the top of Cedar Mesa to Highway 95. At the junction, you can take a short detour to the left to visit Natural Bridges National Monument, where you can hike around some of the most beautiful natural stone bridges (basically arches that span a creek) in the region.
From here, head east on 95 past the famous Bears Ears to Blanding, Utah, where you'll turn north on Highway 191. If you don't want to drive the Moki Dugway, just take the loop through the gorgeous red rocks and strange shaped stone spires of Valley of the Gods, which will drop you back out on Highway 163, and you can head north to 191 and Blanding that way.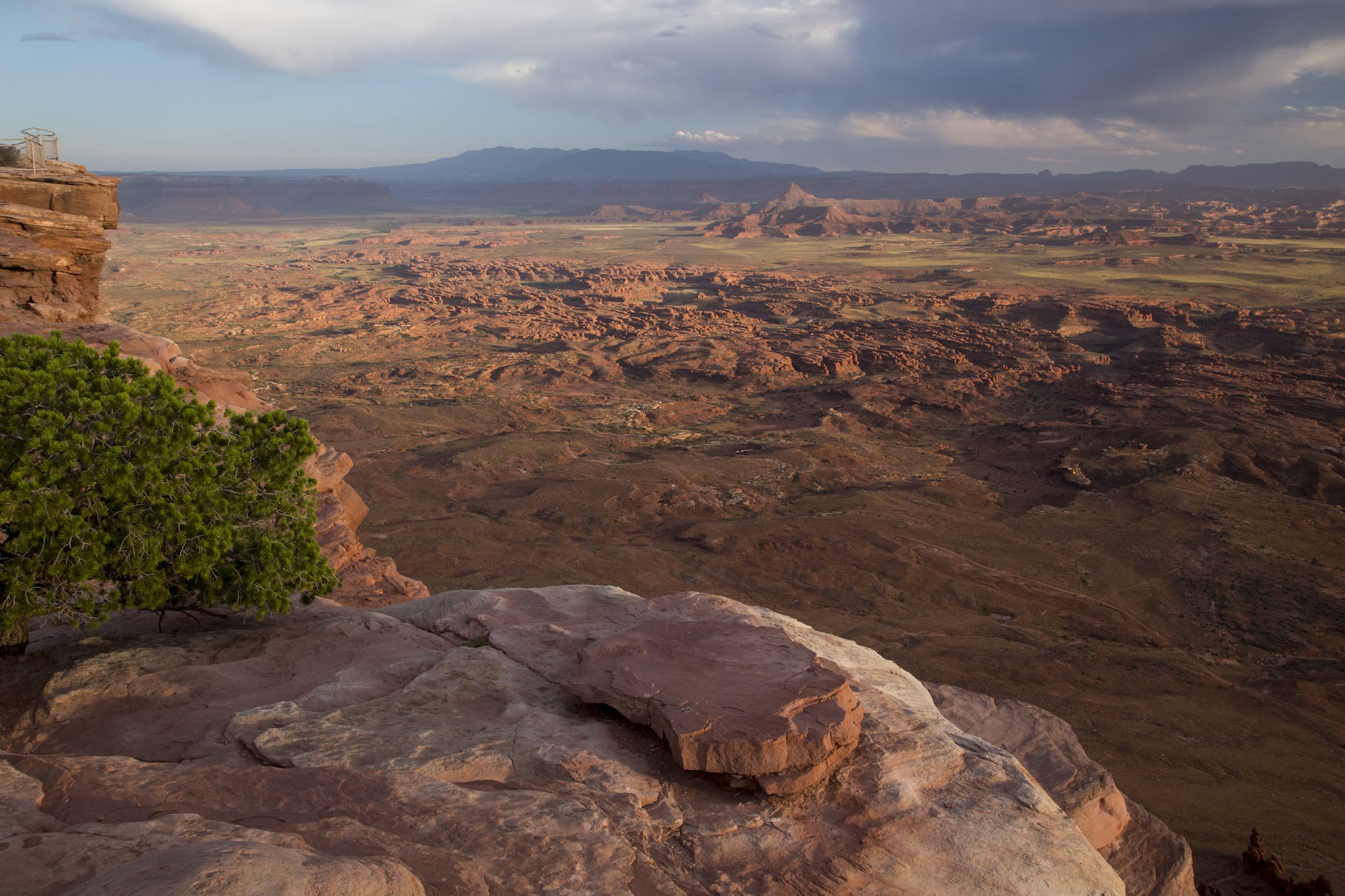 At Blanding, be sure and stop at The Dinosaur Museum on the south edge of town, and then head north on 191. You'll pass the high peaks of the Abajo Mountains near Monticello, and then drop into a breathtaking red-rock landscape from which you can access Canyonlands National Park at the Needles Outpost.
There's great camping at the Needles, and the landscape can't be beat. It's a maze of red canyons with the Colorado and Green Rivers far below. If you have the energy, definitely hike out to the Confluence Overlook, where you can see the two great rivers join.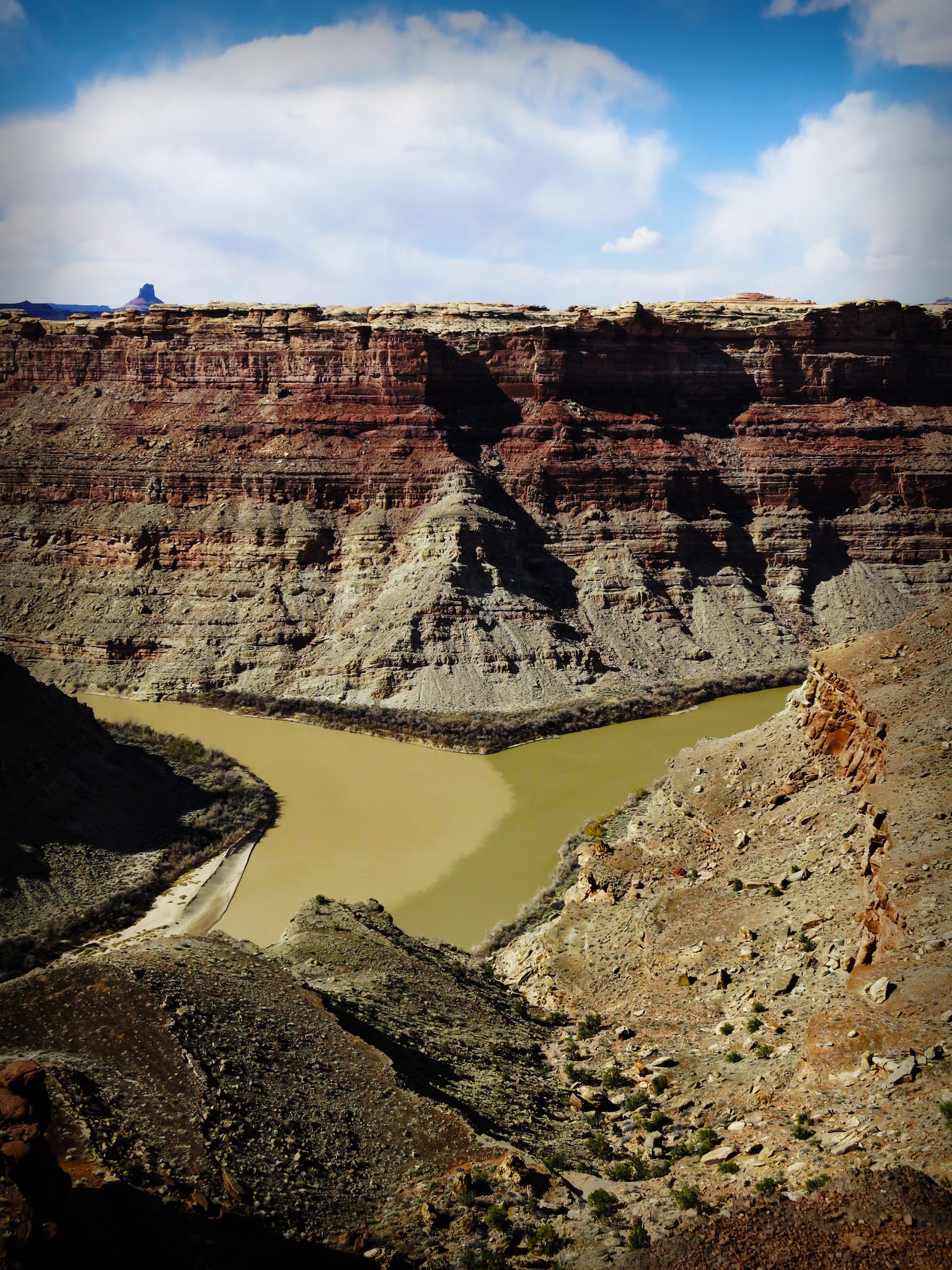 Back on 191, head north to Moab. From Moab, you can access Arches and Canyonlands National Parks, and take the gorgeous La Sal Mountain Loop Road through the La Sal Mountains and over to Castle Valley, and back to town along the River Road. There are so many things to do in Moab that it's hard to pick only one or two. Plan on spending at least a couple days here!
From Moab, head south again on 191 to La Sal Junction, then east on Highway 46. This keeps you off of the main interstates, and accesses more amazing landscapes. You'll drive across the Paradox Valley at the Colorado towns of Paradox and Bedrock, then over to Naturita on Highway 90.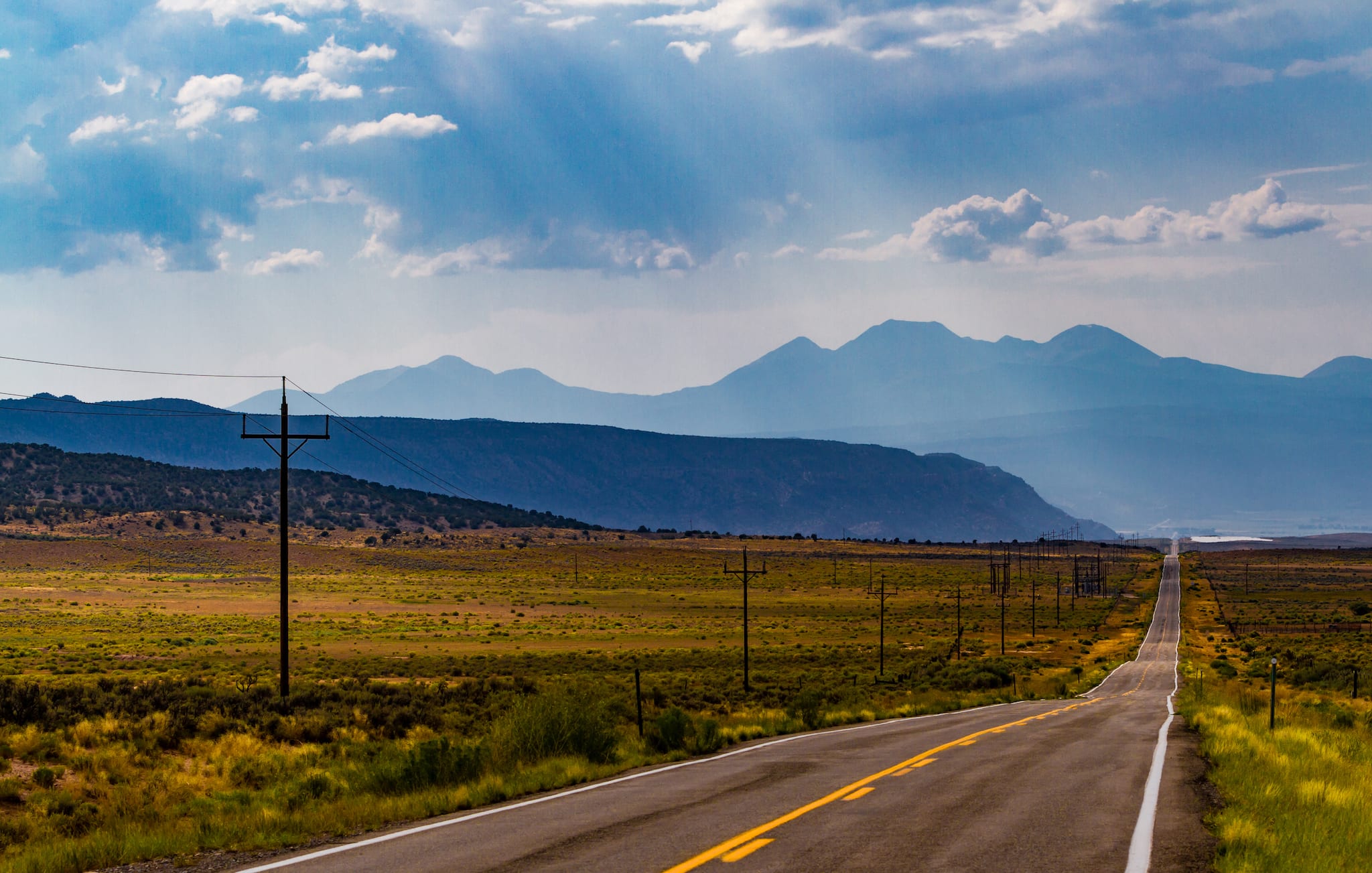 Pick up Highway 145 near Redvale and drive southeast to Telluride, another jaw-dropping landscape where you can do everything from hike and ski to enjoy the town's day- and nightlife. At the right time of year, generally in mid to late September, the aspens on the slopes of the mountains here are glorious, and well worth a picnic in the trees.
From Telluride, drive through the mountains on Highway 145 to Dolores and then down to Mancos and back to Durango that way. It's a gorgeous drive, with plenty of opportunities to get out and walk, or just stop and enjoy the breathtaking views. If you have a high clearance four-wheel drive vehicle, you can try the amazing Ophir Pass, which drops you out on Highway 550 just north of Silverton, and you can drive south to Durango that way.
The Adrenaline Loop
Approximately 460 miles (not including side trips and depending on which roads you choose)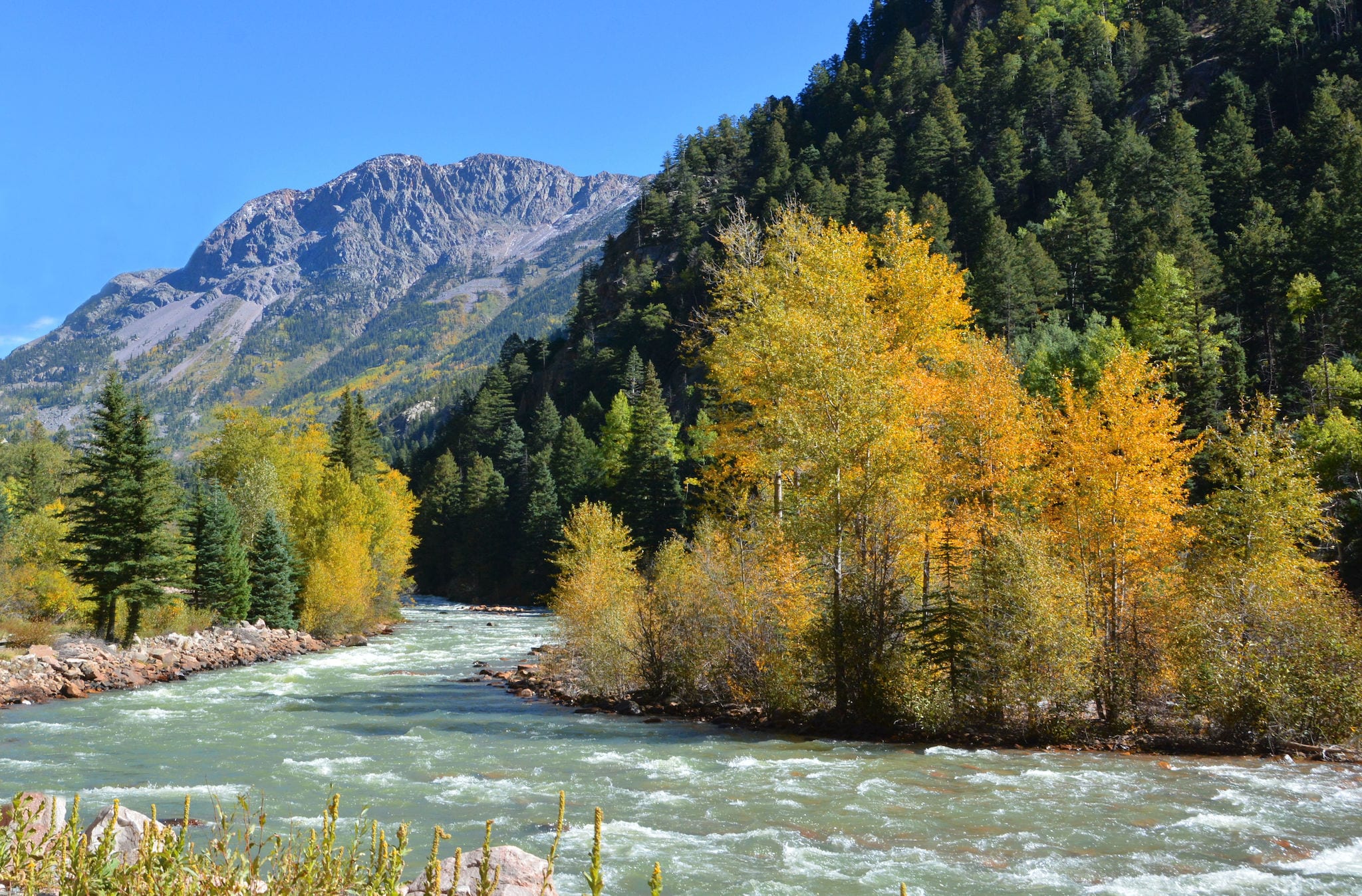 There are a lot of opportunities to do some very fun recreating in the Four Corners region, some of it pretty heart-pounding. Whether it's hiking, canyoneering, river running, mountain biking or something else, you'll find plenty of chances to get your adrenaline level up on this loop.
In Durango, wet your feet with a day trip rafting on the Animas River, which runs right through town. This river has super fun little rapids and you'll be in a paddle boat, so you'll be involved!
From Durango, drive west on Highway 160 to Cortez. Along the way, there is some great mountain biking at Phil's World—a super fun 18-mile course filled with lots of character.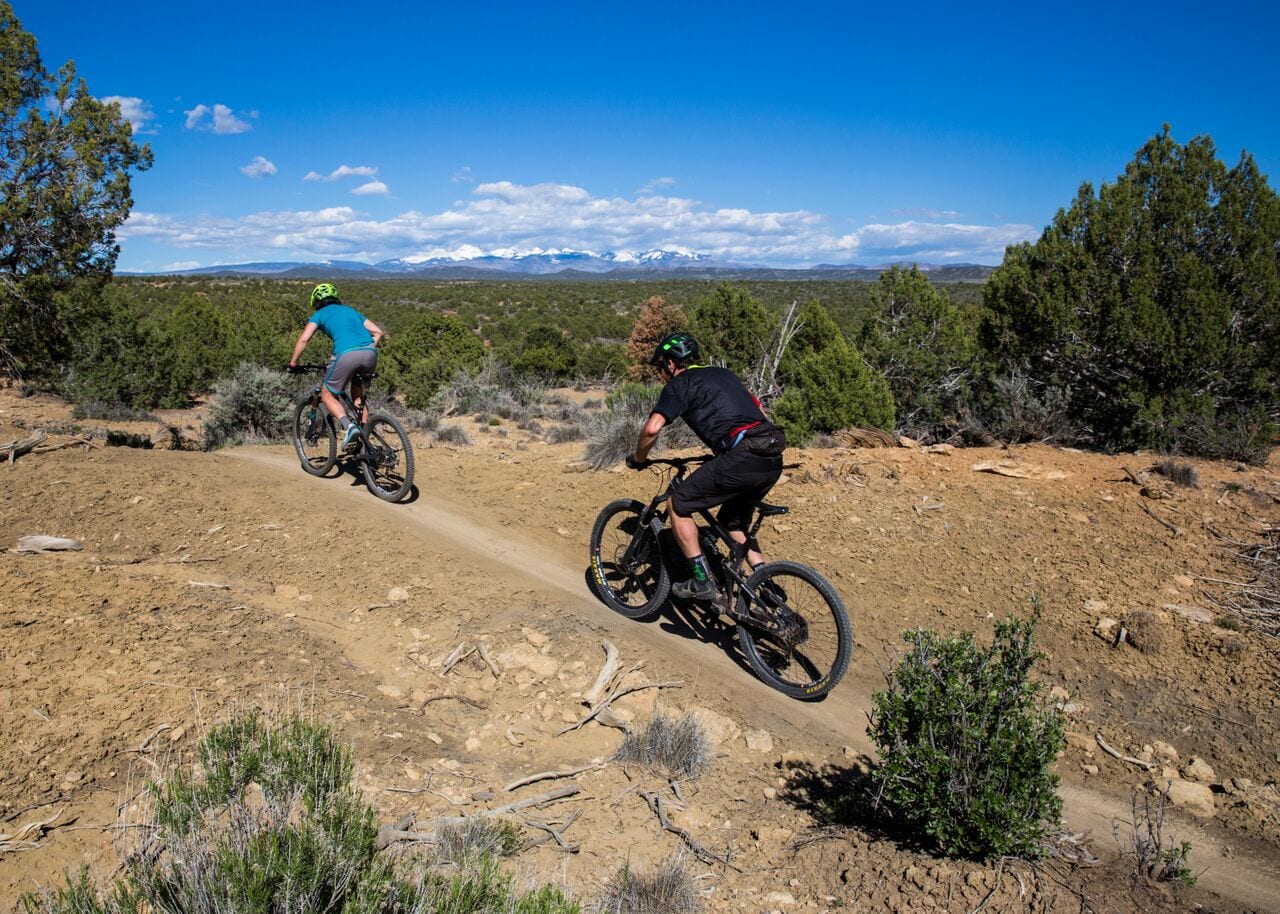 From Cortez, continue over to Bluff, Utah. At this little town, you can start a San Juan River trip of anywhere from one to 10 days, depending on the time you've got. The San Juan is a great river, and even if you only do the 26-mile day trip, you'll see some incredible scenery.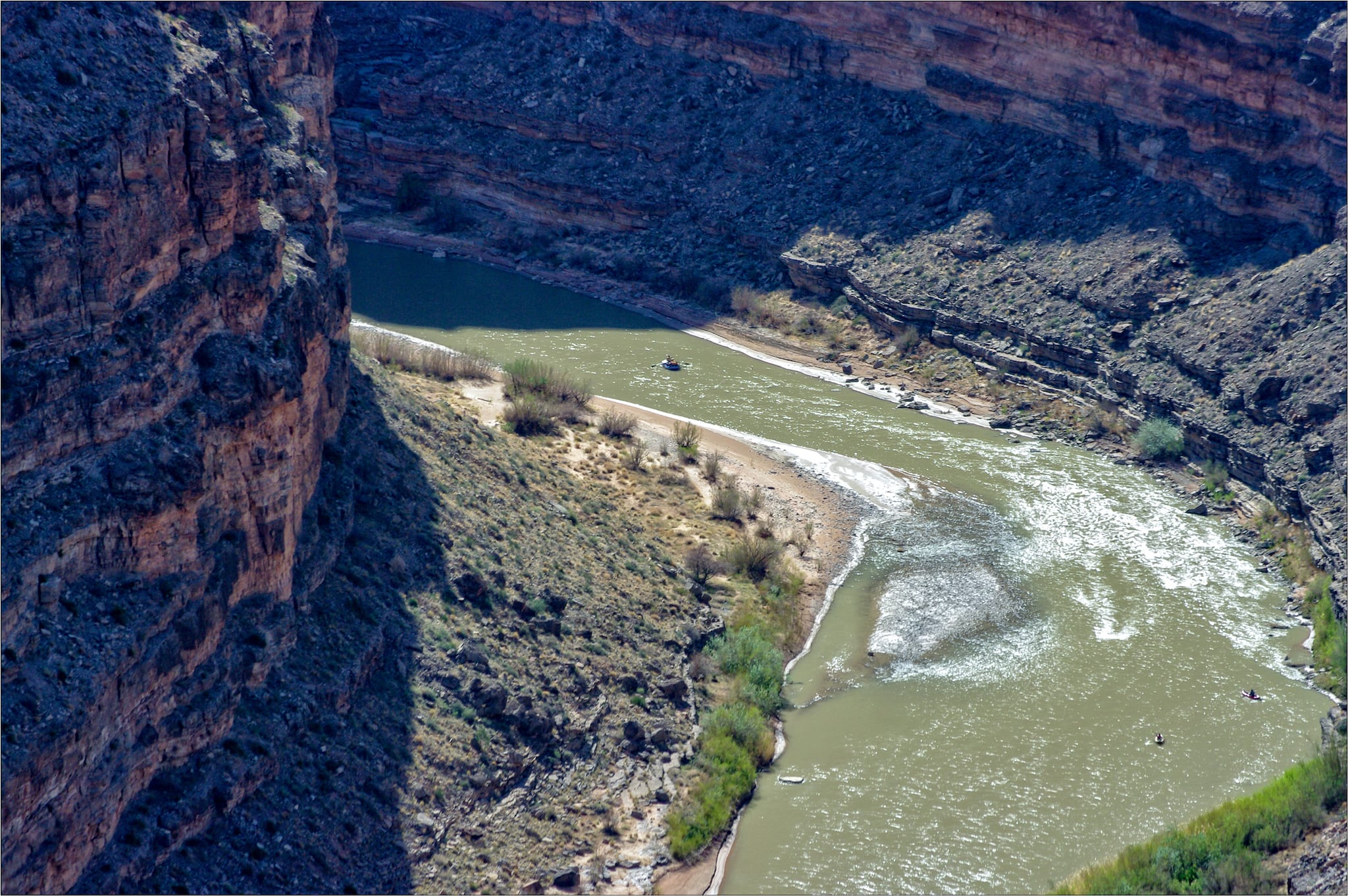 Once you get off the San Juan, head north on highway 191 to Moab. Stop along the way at the Needles Outpost for some hiking or backpacking in the bizarre and beautiful landscape there. From Moab you can hike long miles in Arches and Canyonlands National Parks, mountain bike the famous Slickrock or Porcupine Rim trails (among many others), or jump on the Moab Daily on the Colorado River.
If you are a climber, there's Fisher Towers east of town, and Indian Creek has world-famous crack climbing. The La Sal Mountains have wonderful hiking, and gorgeous colors in the autumn.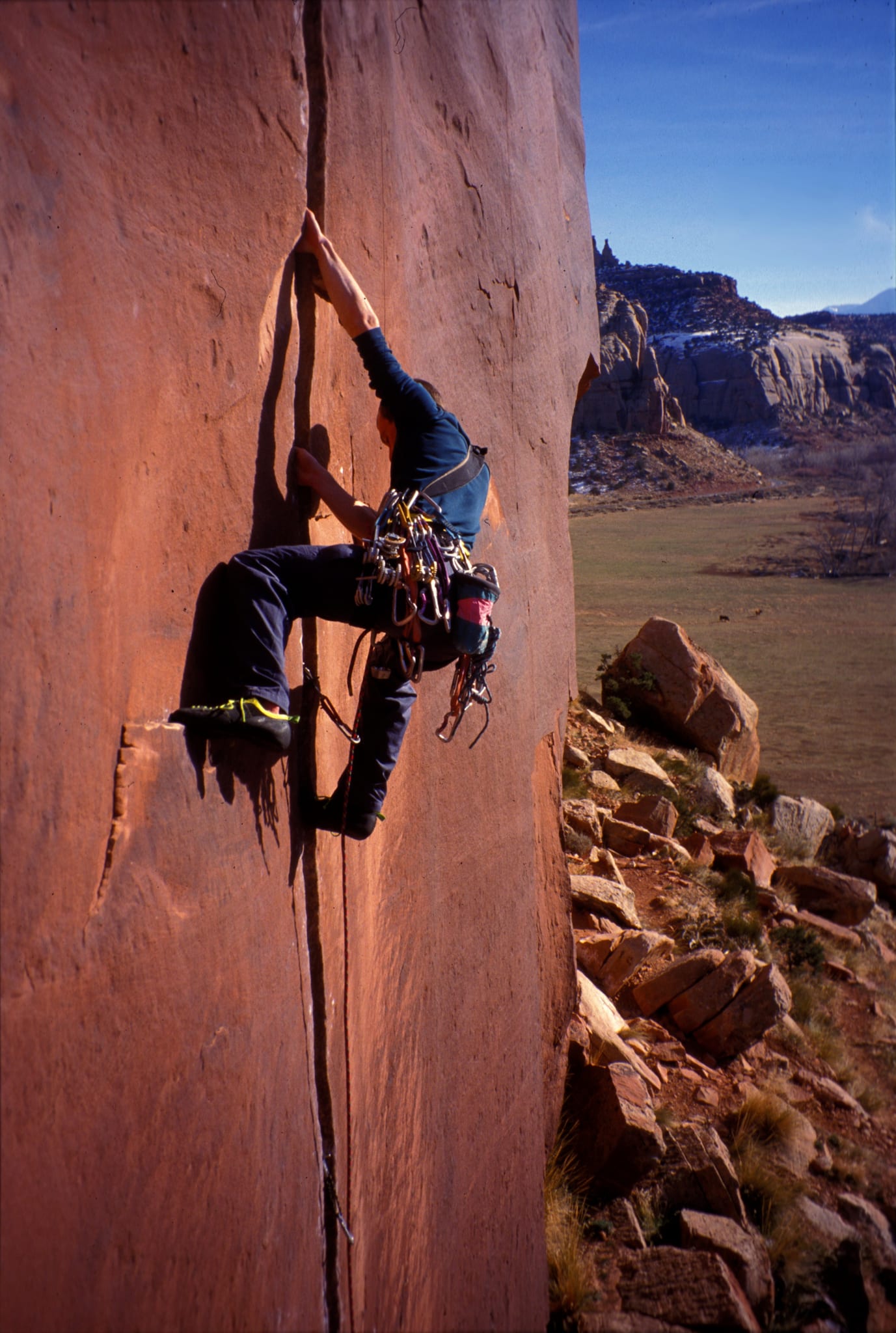 Follow the previous loop's route back through Naturita and Norwood to Telluride, where you can work on climbing some of the 14ers nearby, including Mount Sneffels, often considered Colorado's most beautiful mountain. Then you can head back to Durango and go sit in that hot tub at the Strater Hotel!
The Meet the Neighbors Loop
Approximately 550 miles (not including side trips and depending on the roads you choose)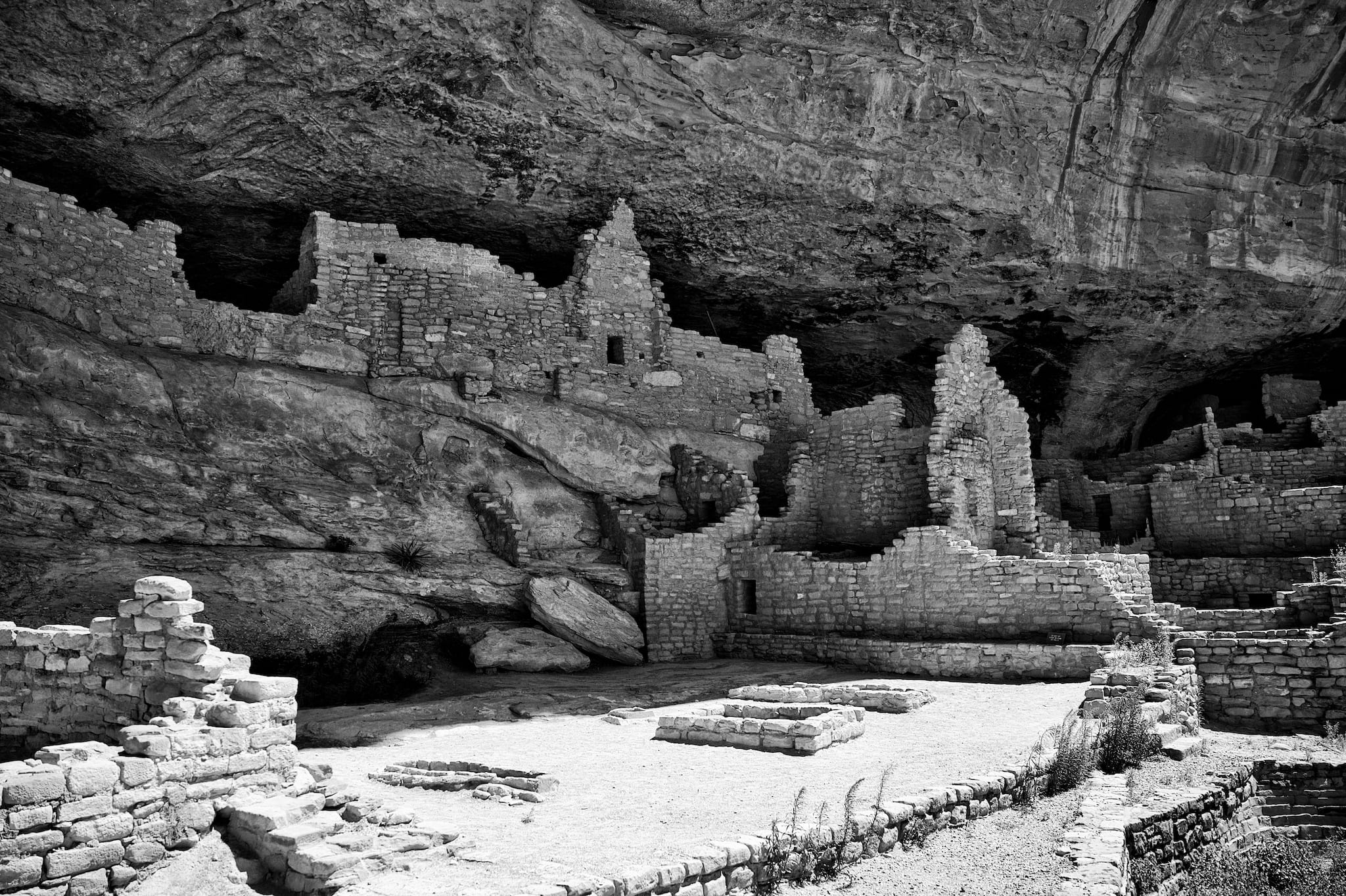 The Four Corners is an important landscape for the ancient peoples of the region, and is currently home to the Navajo and the Ute Mountain Ute tribes. You could spend years exploring the archeology and culture of the area, so this loop is designed to give you a taste of what the region has to offer.
From Durango, head west on Highway 160 to Mesa Verde National Park. Mesa Verde is home to dozens of archeological sites dated from about 11,000 years ago to about 700 years ago. Most famous are the spectacular cliff dwellings of the Ancestral Puebloans, ancestors of today's Pueblo Indians of New Mexico.
You can also visit Ute Mountain Tribal Park, part of the Ute Mountain Ute Reservation. This less-visited park also has impressive cliff dwellings, and you can spend some time with Ute Mountain Ute tour guides and get to know the land through their eyes.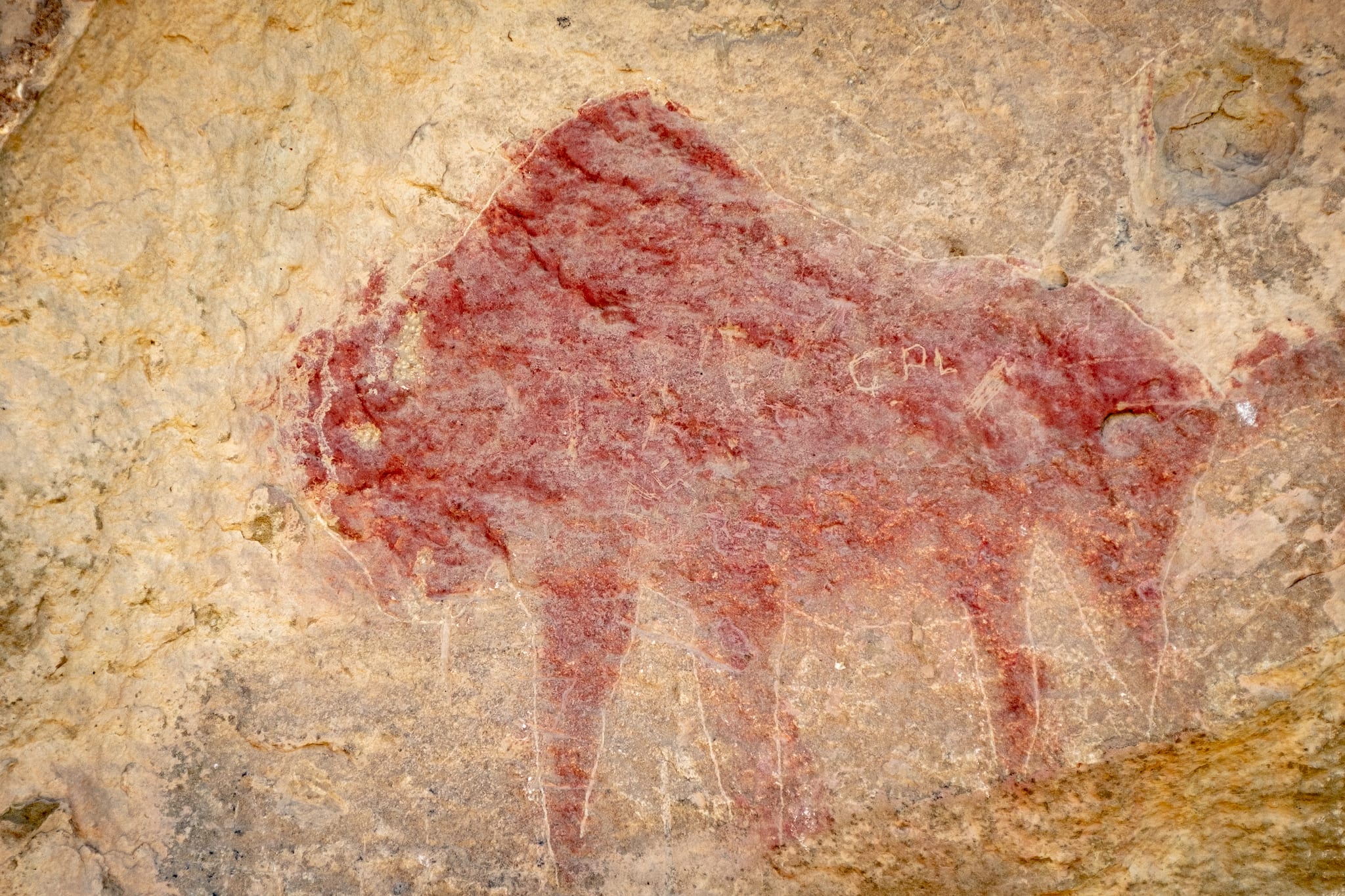 From Mesa Verde, head to Cortez and visit the Crow Canyon Archeological Center. They have abundant information on the archeology of the Cortez and Mancos Valleys, which were heavily occupied hundreds of years ago.
From Cortez, head north and west to Canyons of the Ancients National Monument. The Monument contains the highest known density of archeological sites in the United States, with an estimated 30,000 sites stretching back 10,000 years. Be sure to visit the Canyons of the Ancients Museum in Dolores before you head to the monument itself.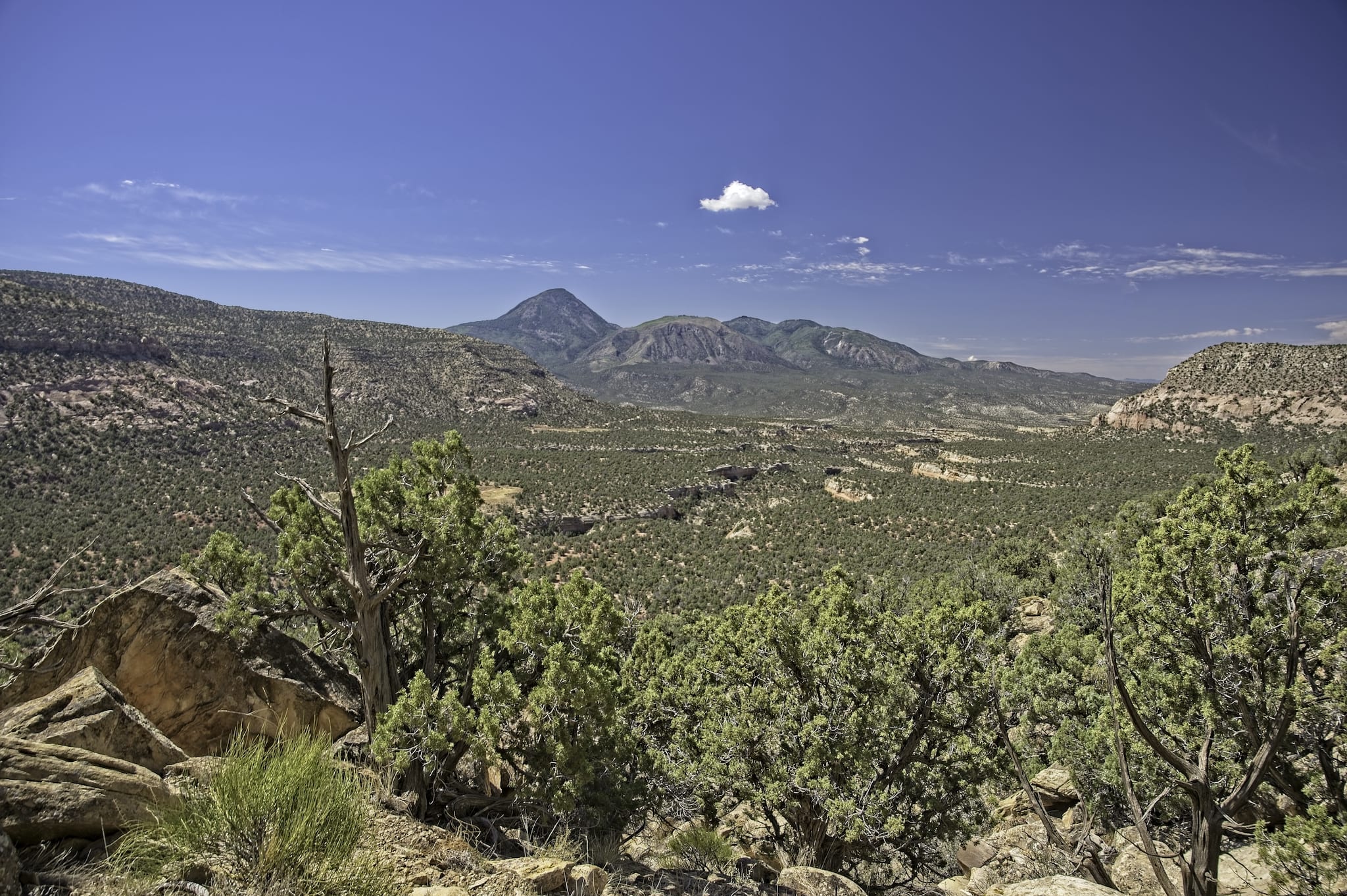 Just west of Canyons of the Ancients is Hovenweep National Monument, a group of five Ancestral Puebloan villages that were occupied between 700 and 800 years ago. It's famous in the region for the incredible craftsmanship of the stone walls of the buildings and towers. You can get to it by driving through Canyons of the Ancients from Pleasant View, CO on Highway 491.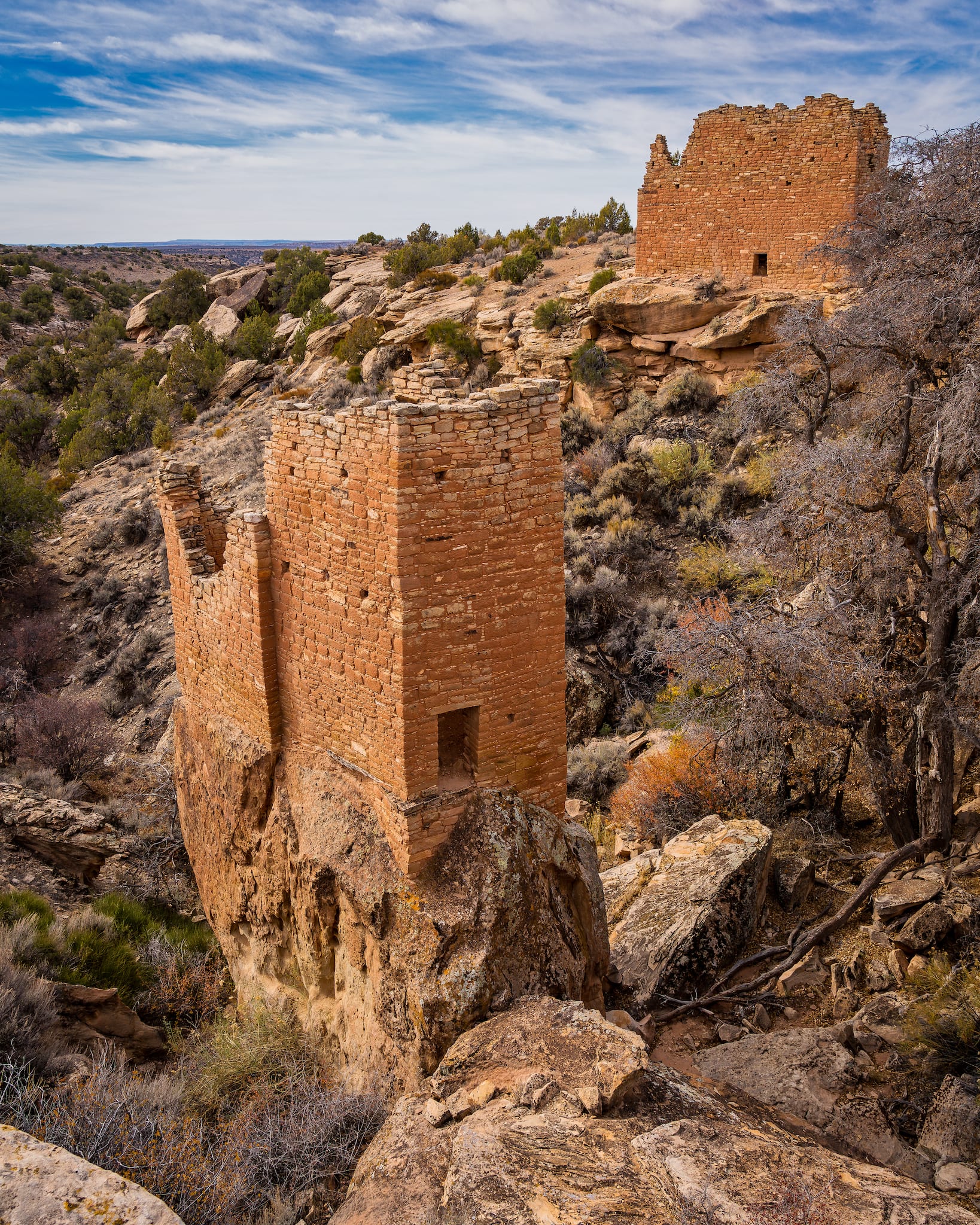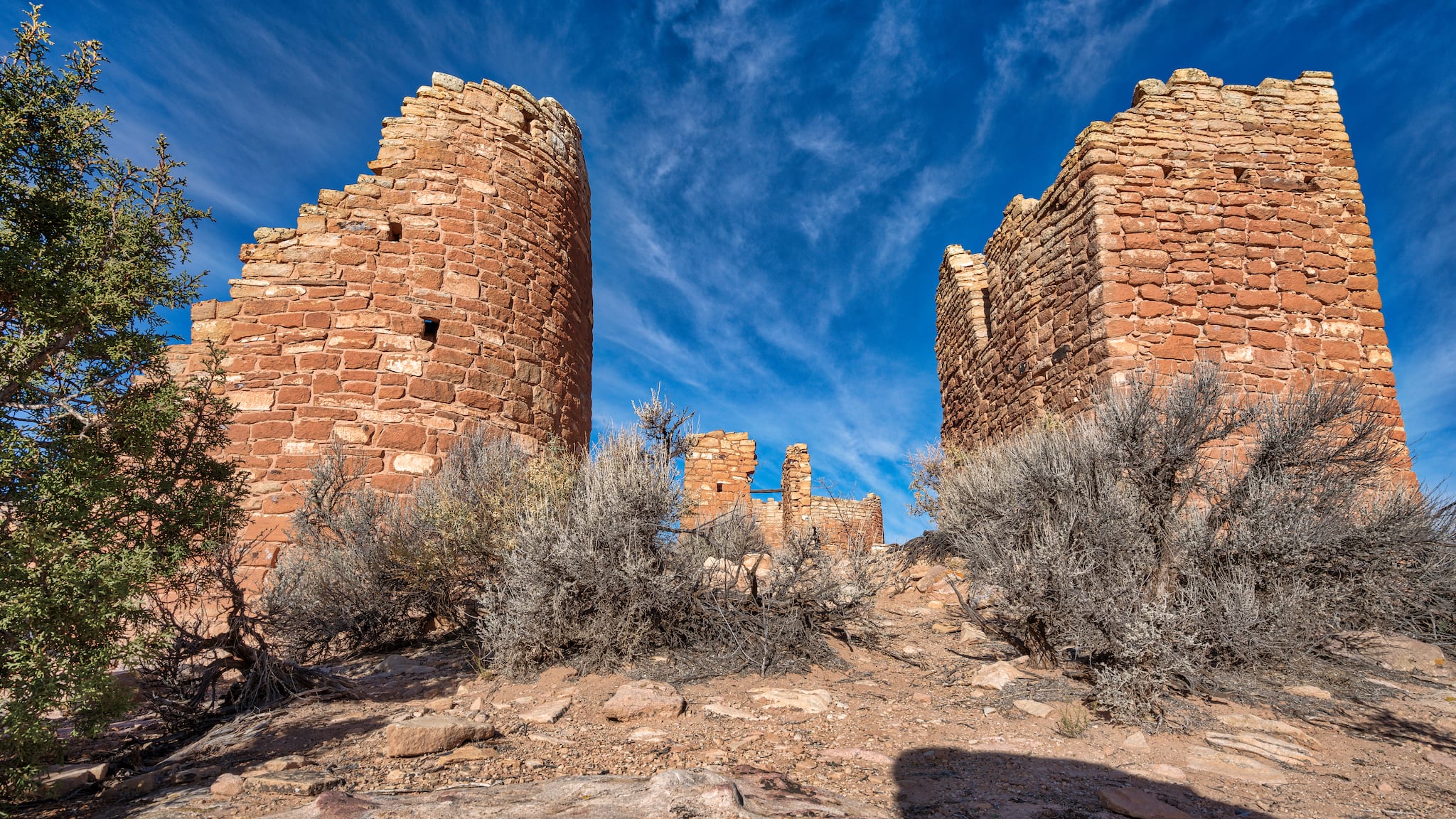 From Hovenweep's west entrance, make your way towards Bluff, Utah (there are a few different routes, all of them fun). You can stop at the Sand Island Campground just outside of Bluff to dip your toes in the San Juan River and explore an extensive wall of ancient rock art behind the campground.
Stay on 191 and head south to Mexican Water, and continue down 191 to the town of Chinle, Arizona, gateway to Canyon de Chelly National Monument. Canyon de Chelly is cooperatively managed by the National Park Service and the Navajo Nation. It is a spectacular landscape of sheer-walled canyons and cottonwood-lined washes that house rock art panels and ancient dwelling sites.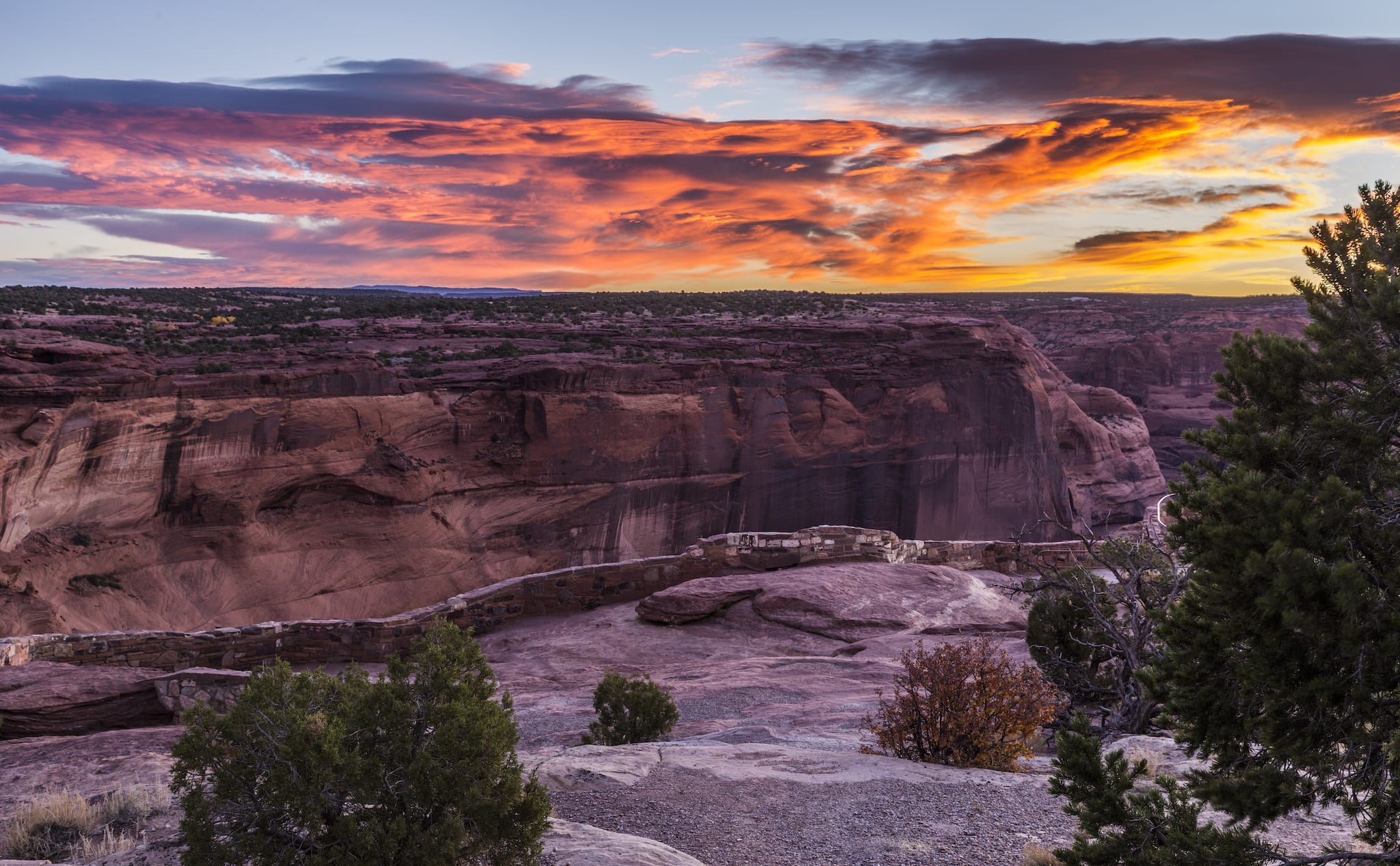 The region has been occupied without interruption for around 5,000 years and your Navajo guides will tell you the stories of their people, the most recent arrivals to the canyons. It is a great place to learn about Navajo culture as well as the ancient inhabitants of the region.
From Chinle, continue south on Highway 191 to Highway 264 and head east towards Ganado, where you should definitely check out Hubbell Trading Post National Historical Site, another important part of the Navajo culture in the area.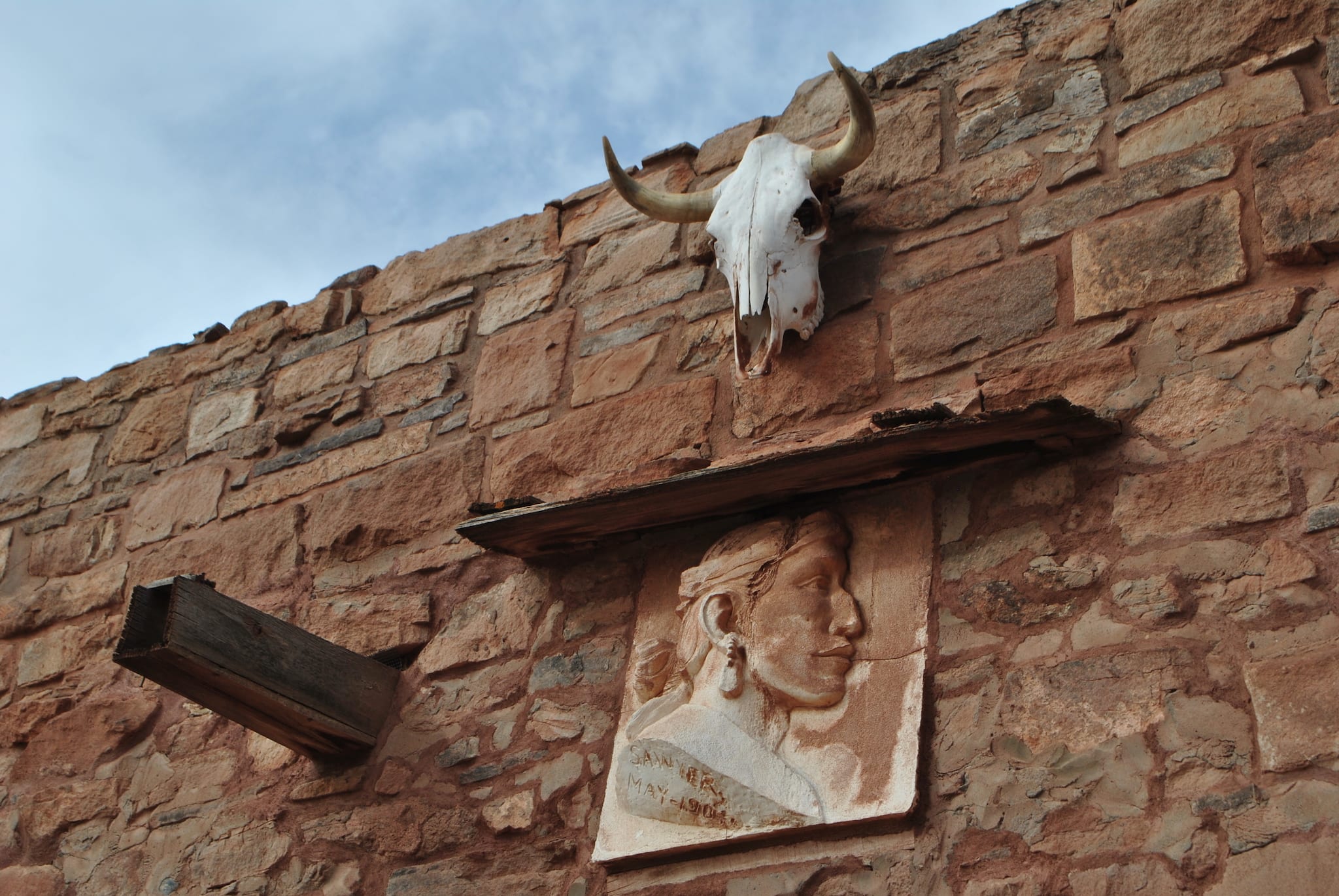 From here, you will make your way east towards Chaco Culture National Historical Park, New Mexico. There are several ways to get to the south end of the park, which is the main entrance, but it's easy to stay off Interstate 40 and use the back roads through the Navajo Nation.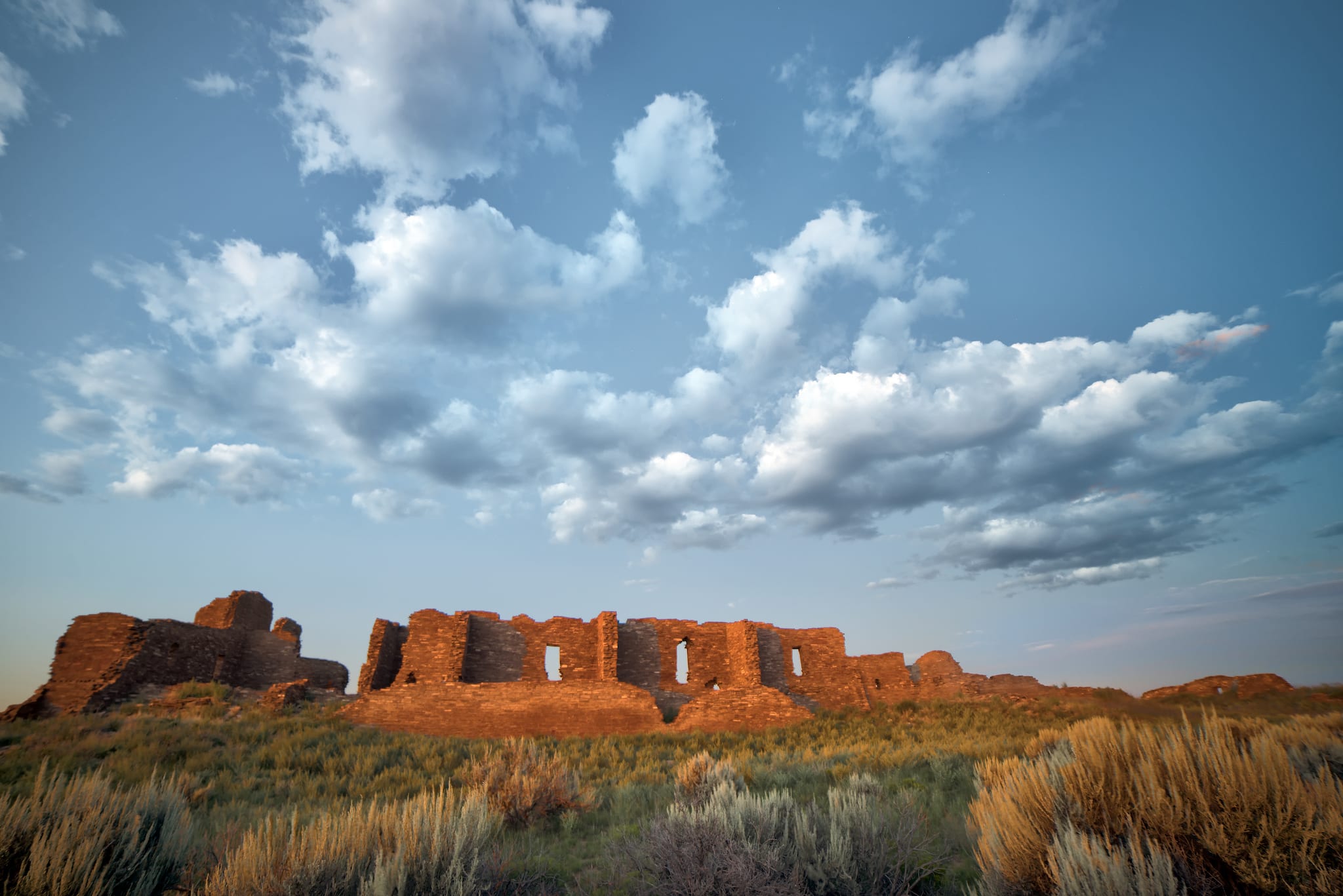 At Chaco, you can spend quite a while exploring this important ancient city. Chaco was the center of population in the region, with many outlying towns built to support the religious and cultural happenings there.
From Chaco, you can drive north to Aztec Ruins National Monument near the town of Aztec. This site was one of the many outlying villages that supported Chaco, and archeologists have found ancient roads that run between them.

From Aztec, it's a straight shot up 550 back to Durango and that hot tub…or the hot springs resort.
These routes are best to travel in the late summer or fall, since some of them include high passes that are closed or hard to travel in the winter, or you may want to wander off on dirt roads that are impassable in the rainy season. Please adjust your schedule according to the season, and make sure you check road conditions before you leave!
Also remember that Utah, Colorado, New Mexico and the Navajo Reservation are on Daylight Savings Time, while any part of Arizona outside the Navajo Nation is not. This can mess with your schedule if you don't find out which time zone you are in!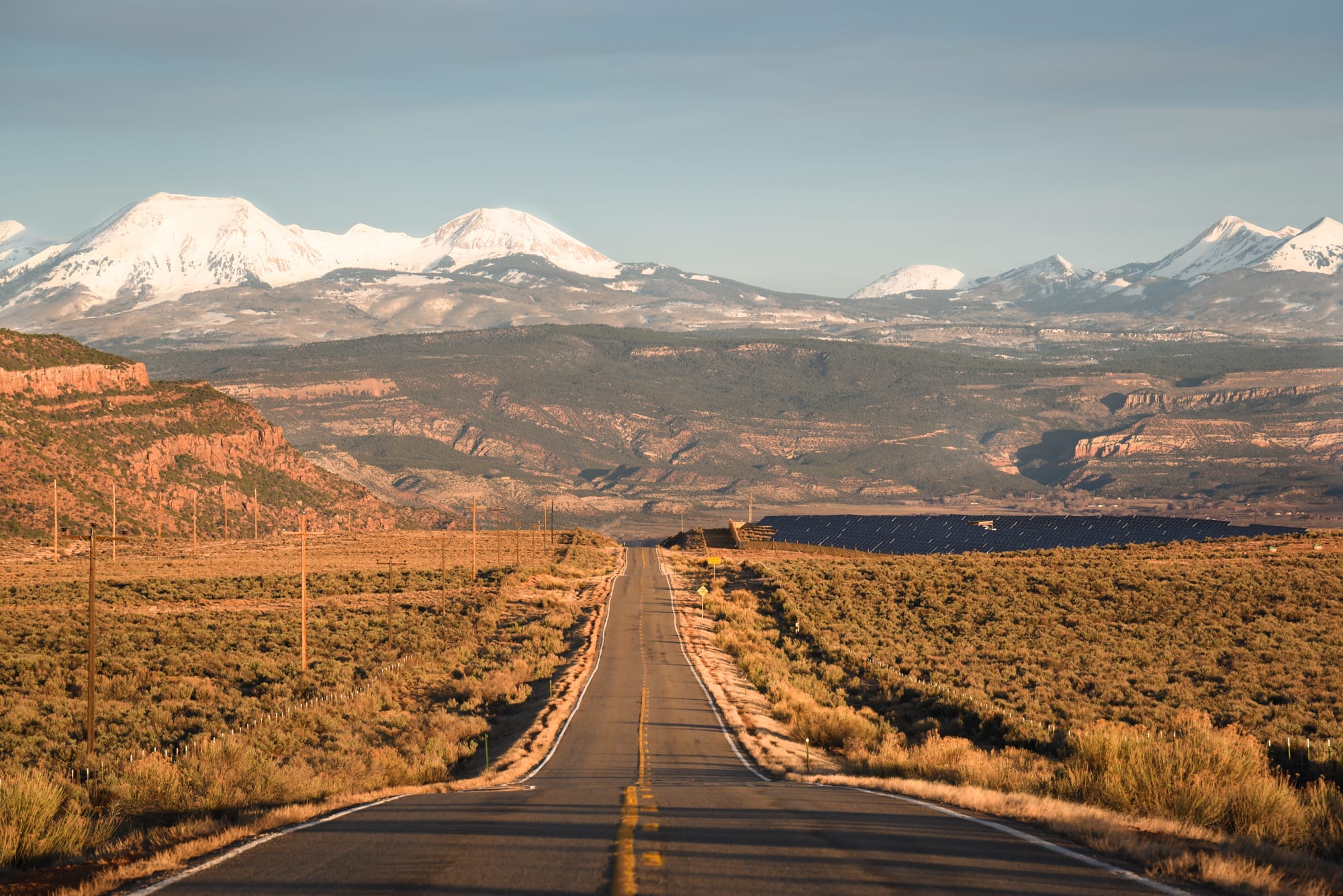 Whatever the season, it's hard to beat a trip through the Four Corners region; all you really need is a tank of gas and a sense of adventure. And maybe a camera.
After you're finished road tripping through the Four Corners region, consider planning a trip to one of Colorado's other surrounding states, 7 in total that border Colorado (including the 4 Corners). Other neighbor states include Nebraska, Kansas, Oklahoma, and Wyoming.