A popular area for hunting in Colorado, Redvale is an unincorporated community in Montrose County that sits along Highway 145, 42 miles west of Telluride.
Main Attractions
With the area's premier attraction to hunting, several areas near Redvale offers two ranches for hunting – Colorado Trophies and Bray Ranches.
Colorado Trophies – set at the base of the San Juan Mountains, they offer tens of thousands of acres of private and public lands for guided deer and elk hunts.
Bray Ranches – operating as a cattle and sheep ranch, Bray Ranches provides deer, elk, and black bear hunting opportunities. With 20,000 acres of private property within the San Juan Mountains, wildlife and beautiful scenery are at its best here.
Recreation
Located at the base of the Uncompahgre National Forest, outdoor recreational opportunities are endless from Redvale. Activities include biking, hiking, camping, fishing, boating, and in winter snowshoeing and cross country skiing.
Read about the camping near Naturita, Norwood, Nucla and Gateway.
Accommodations
Activities in Redvale
Towns:
Latest in Redvale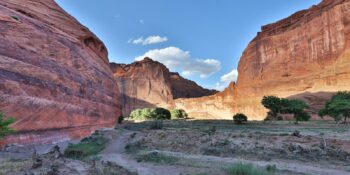 In the late summer and early fall, it's hard to beat a road trip through the…