The small neighboring towns of Norwood, Naturita, and Nucla all reside off-the-beaten-path, northwest of Telluride. These three quaint San Miguel County communities have a handful of hotels, inns, and interesting accommodations for their adventurous travelers.
With a combined population of fewer than 2,000 residents, Norwood (584), Nucla (607), and Naturita (451) are ideal places to escape the crowds that you'll find in the busier tourist towns. Yet, they still provide relatively quick access to all the gems of Southwest Colorado and outdoor recreation in the Uncompahgre National Forest. Consider reserving a room at one of their top hotels.
This section contains referral links. If you click through and take action, we may receive a commission, at no additional cost to you. 
Here are our choices for the top hotels in Norwood, Nucla & Naturita, CO, in no particular order:
Norwood Inn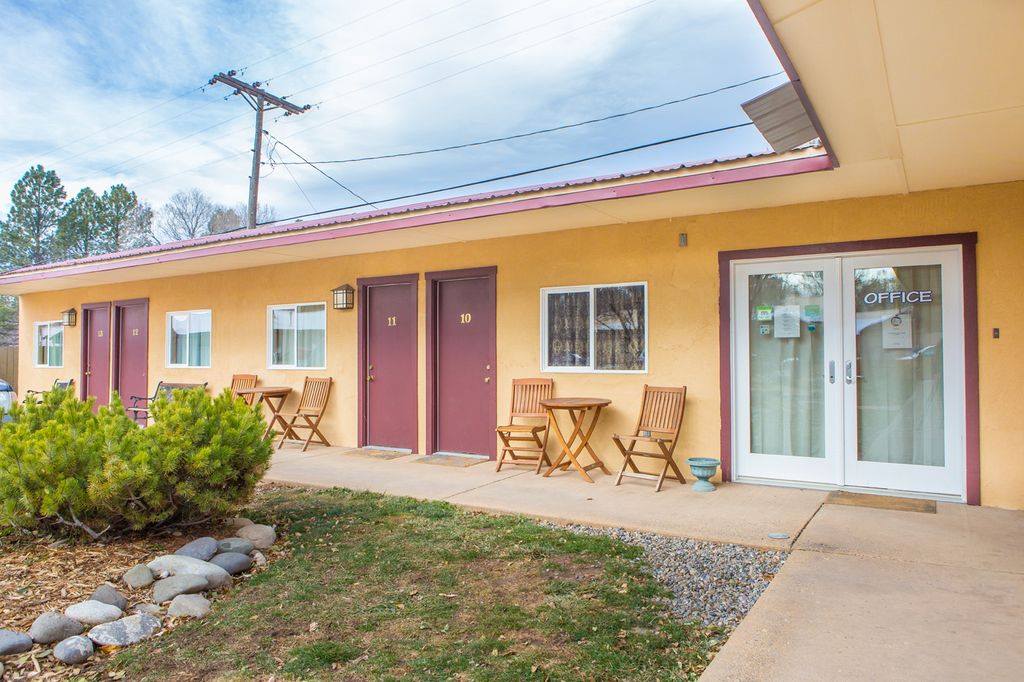 Based along the beautiful Route 145, the Norwood Inn considers itself "a vintage Americana motor lodge" for sightseers and outdoor sports enthusiasts. The inn opened its doors in 1947 and has supplied cozy places to sleep for over seven decades.
Come to experience Colorado "the way it was" back in the day when everyone relished a simpler, slower pace of life. Every accommodation at the property comes with a kitchenette or fully-stocked kitchen, complimentary high-speed WiFi, daily housekeeping, and flat-screen TVs with cable channels.
A freezer and refrigerator are in the rooms to make meal prep more manageable and allow more time to enjoy the fresh air outside. Pets are allowed to accompany their owners in the rooms, and free parking is available on the lot.
The Norwood Inn is in the heart of town and within walking distance to several stores, the post office, and Clark's Market. A SMART bus stop is located right in front of the motel, which will commute riders to Telluride and back. Several restaurants are just steps from the property, offering plenty of options for the next meal.
1415 Grand Ave, Norwood, CO 81423 | 970-327-0307
Check prices, availability or book Norwood Inn
Hotel Norwood
Located just 33 miles from Telluride, Hotel Norwood offers convenient accommodations for business and pleasure visitors to the region. The historic property is very comfortable and provides a variety of room and suite types for groups of all sizes.
Travelers will love the retro look of the buildings and the modern features inside. In-room amenities include flat-screen TVs with cable, a kitchenette, a refrigerator, a microwave, WiFi, and a coffee maker. There is complimentary self-parking for all guests with a vehicle, and upon request, a hair dryer and iron with an ironing board can be provided.
This laid-back property has great old-fashioned charm and is less than two hours away from scenic Moab. On the property are a BBQ facility and places to eat outdoors when the weather is nice. Aside from being near the highway, the location is close to several other small towns such as Naturita, Redvale, Bedrock, and Nucla.
1550 Grand Ave, Norwood, CO 81423 | 970-327-0312
Check prices, availability or book Hotel Norwood
BackCountry Inn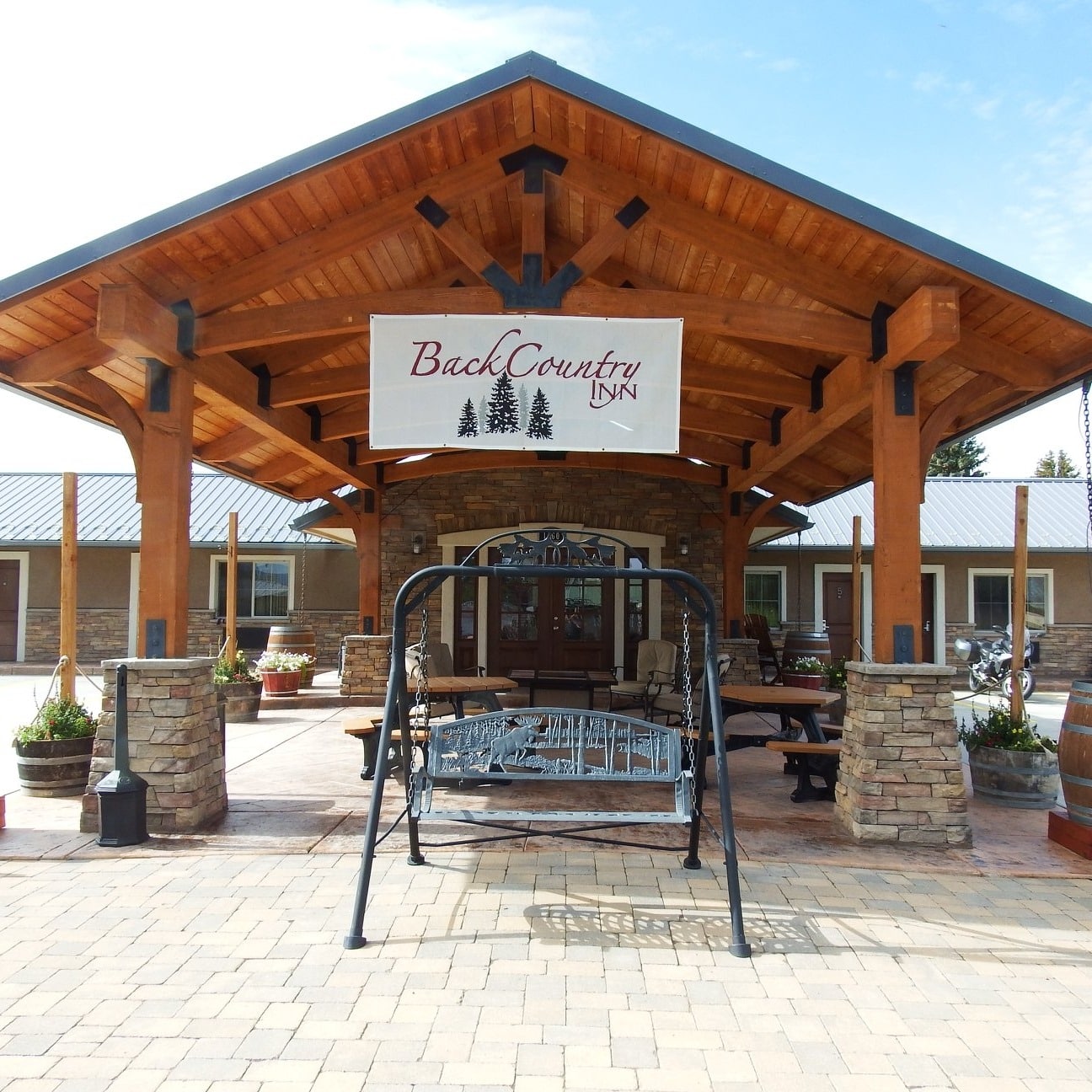 The BackCountry Inn, located in Norwood, Colorado, is a beautiful refuge on Scenic Highway 145, with sweeping views of the San Juan Mountains to the east and the La Sal Mountains towards the west. Visitors to this part of the Western Slope love the elegant rooms at affordable rates, adding to the town's charming atmosphere.
The hotel is within day-trip worthy distances of Telluride and the world-famous Moab in Utah. Ten rooms and three extended-stay homes on the property are equipped with a flat-screen TV, coffee maker, air conditioning, microwave, and small fridge. All accommodations at this two-star establishment are smoke-free and have unlimited high-speed WiFi.
BackCountry Inn is a non-smoking hotel. Visitors who stay a while will also enjoy the many outdoor recreation options nearby, like fishing, hunting, sledding, hiking, and biking.
1160 Grand Ave, Norwood, CO 81423 | 970-327-4232
Check prices, availability or book BackCountry Inn
The Rimrock Hotel
Set in the heart of Naturita, The Rimrock Hotel is an excellent choice for visitors eager to explore rural Colorado. Hunting, fishing, birding, hiking, and more are just a few of the endless opportunities in the area and are easily accessible from this lodge.
Accommodations at this property include 42 renovated standard rooms equipped with free WiFi, a refrigerator, a microwave, air conditioning, and a flat-screen TV set up with premium channels. The hotel is family-friendly but also comes with a business center and meeting rooms. Pets can stay in the rooms, but this is a smoke-free venue.
On the property is 24-hour front desk service, staffed with people knowledgable about the area and ready to steer you in the right direction. There are two on-site restaurants, which between them, serve three delicious meals a day in a comfortable setting. For those who rather cook their own outdoors, a BBQ facility is available and ready to use.
123 E Main St, Naturita, CO 81422 | 970-865-2500
Check prices, availability or book The Rimrock Hotel
Vestal House at Tabeguache Park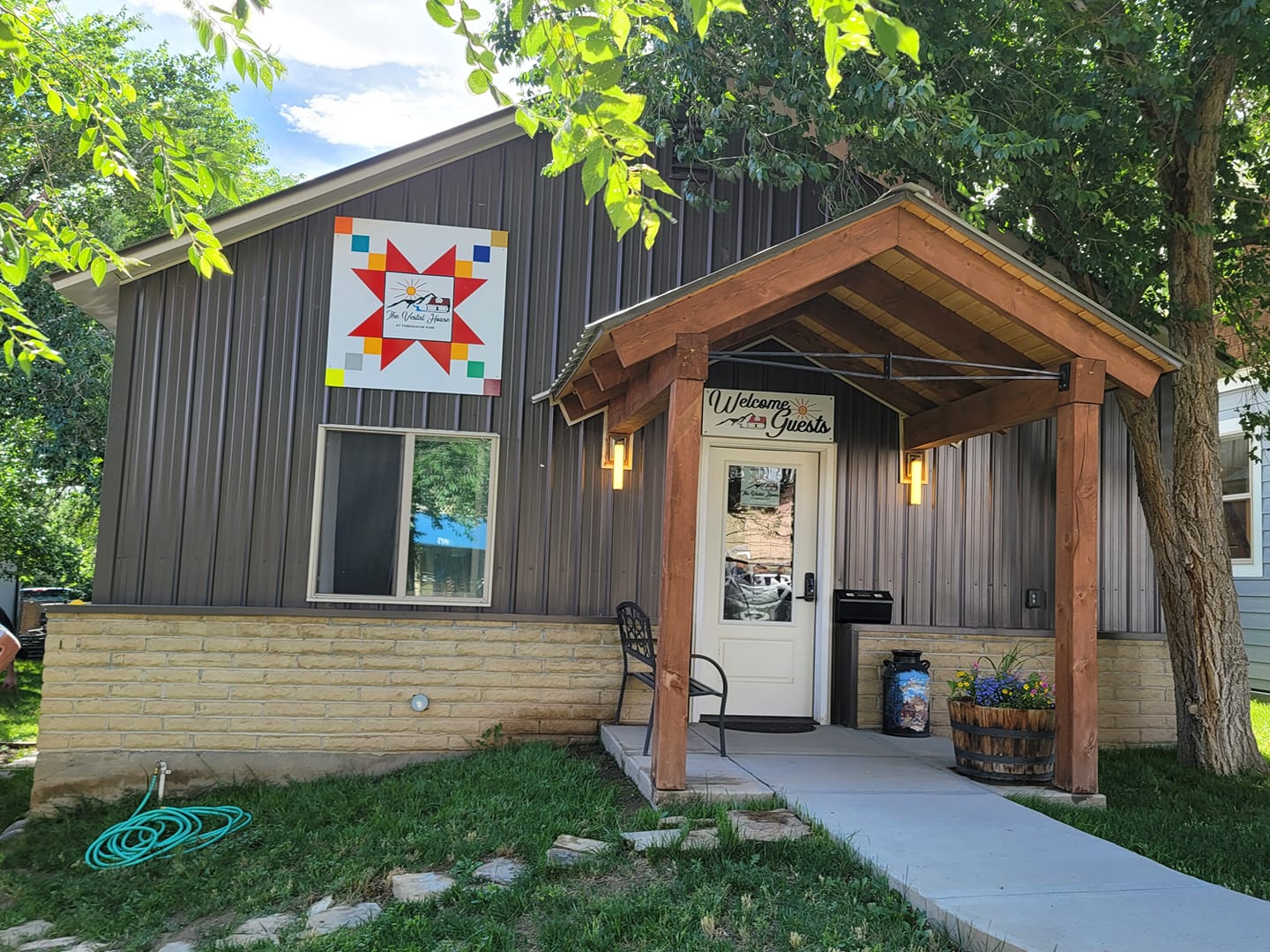 Located right on Main Street in Nucla, the Vestal House at Tabeguache Park is a quaint bed and breakfast lodge. Many shops, rental stores, and places to eat and drink are within short walking distance from the property.
Four bedrooms with private bathrooms are available to book at the Vestal House. A common area open to guests only makes the property feel more exclusive, along with a full kitchen where overnight visitors can prepare their own food. A BBQ facility and outdoor patio are ready to use at all times.
Travelers in town driving RVs can park in one of the two spots with electrical, sewer, and water hookups.
Pets are allowed in the rooms, and the B&B owners are open to renting both short and extended stays. This can be a fantastic spot to celebrate a family or friends reunion during the summer.
Thanks for checking out our favorite places to stay in Norwood, Naturita, and Nucla. Have a sensational time discovering this seldom-seen side of Colorado's western slope.