Explore the "Town of All Seasons!" The quaint town of Cedaredge is perfect for exploring each season because of its unique geography and top hotels. This charming Grand Mesa town welcomes tourists year-round with a range of western hotel accommodations.
Cedaredge has long been known for its agriculture since the discovery of the Ute Indians in town. Eventually, the pioneers developed this Colorado plot as a cattle farm. Since it's between bigger towns, trade has grown over time. Now, Cedaredge not only continues its farming ways, but the town has become known for incredible summer and winter activities like golf, hiking, snowmobiling, and snowshoeing.
Probably Cedaredge's Top Places To Stay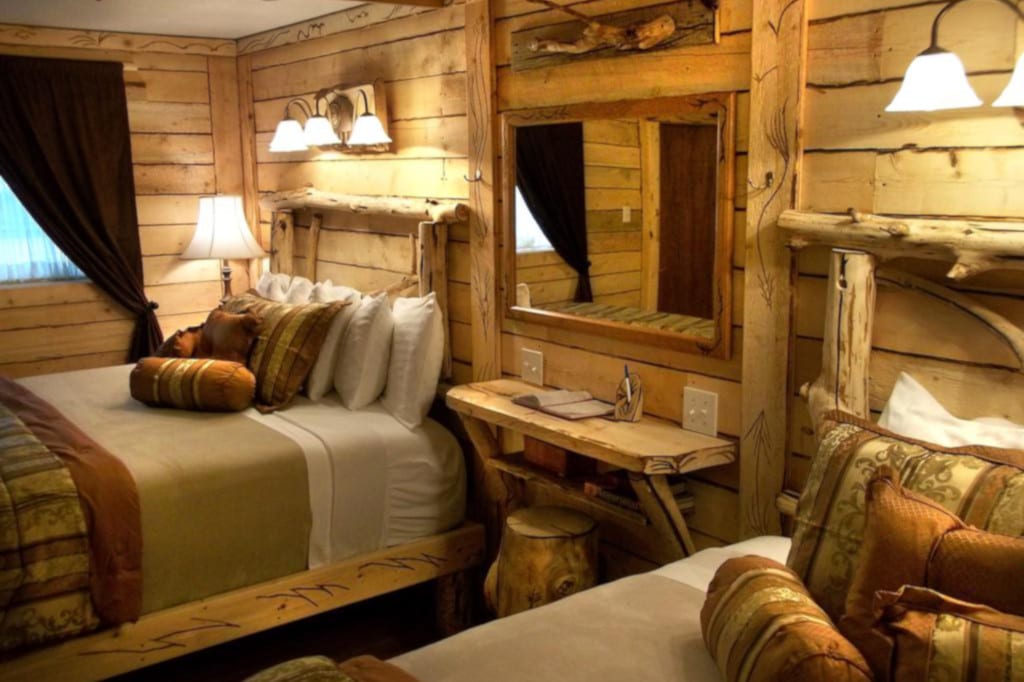 If you're planning your Cedaredge exploration, you'll no doubt make use of the Grand Mesa Scenic Byway, one of Colorado's best alpine drives. It's a wonderful drive over the massive flat-top mountain, cutting directly through a national forest full of recreation.
There are even town-exclusive festivals you can check out throughout the year. Or visit for their amazing dining options. You'll have fun no matter what in Cedaredge, so make sure you find a perfect hotel to match.
This section contains referral links. If you click through and take action, we may receive a commission, at no additional cost to you. 
Here are our choices for the top hotels in Cedaredge, CO, in no particular order:
Grand Mesa Lodge – rustic cabin rentals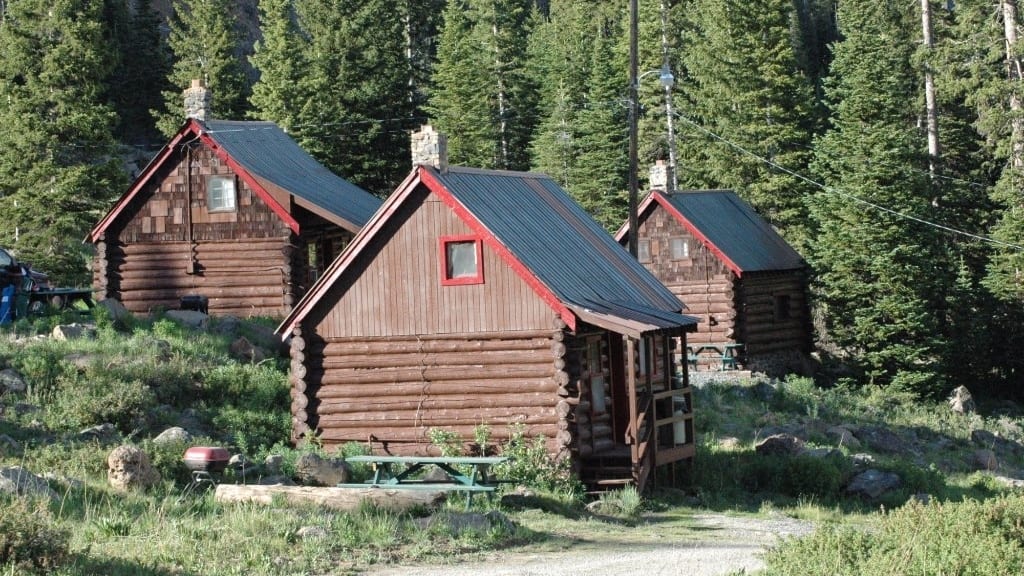 When you visit Cedaredge, you can expect to be totally in tune with nature. The Grand Mesa Lodge is the type of accommodation that enriches that experience. Tucked a little farther away from the main downtown, you can "unwind, unplug, and reconnect," as you experience the cabin lifestyle on this "island lake."
Being in Grand Mesa, the largest flattop mountain in the world, you get to explore the highlights of that 500 square miles of wilderness just a couple of steps from your cabin door. The property has 14 rustic cabins (or a 1-bedroom suite located in the island lake). If you're planning your trip here, you better book at least two months ahead of time to make sure you have a slot.
There's also a reason why the Grand Mesa Lodge is a much-coveted location. This cultural icon has been popular "from NASA to Hawaii," and has served generations of families, hunters, and travelers in their journey to seek a "primordial experience."
The cabin structures have been around since the 1930s, and have been refurbished with a couple of modern touches. Current owners Mike and Rose Wenner noted how important it is to preserve the cabins because it's part of history. You can even find the old "avocado green rotary phone", which is still functioning up to this day.
Though the cabins are old, the Grand Mesa Lodge treats safety with the utmost importance. They have worked with Delta SnoKrusers Snowmobile Club and even NASA during their explorations in the snow.
As for the accommodation, the 14 cabins all have a fully-equipped kitchen with utensils, cookware, a coffeemaker, a microwave, and an oven toaster. No need to go outside if you have brought all your groceries with you before you arrive. The bathrooms are also packed with the necessary amenities. There's a campfire ring, a picnic table, and a charcoal grill included in each cabin.
To make sure you have the cabin that fits your preference (maybe it's to have the "best lake view" or to get the "large flat treed outdoor area"), check out the details of the cabin during your booking. They specify the general views and features of each cabin to make sure you get the exact features you need for your stay.
Stay Wise Inn Cedaredge – exceptional hotel stay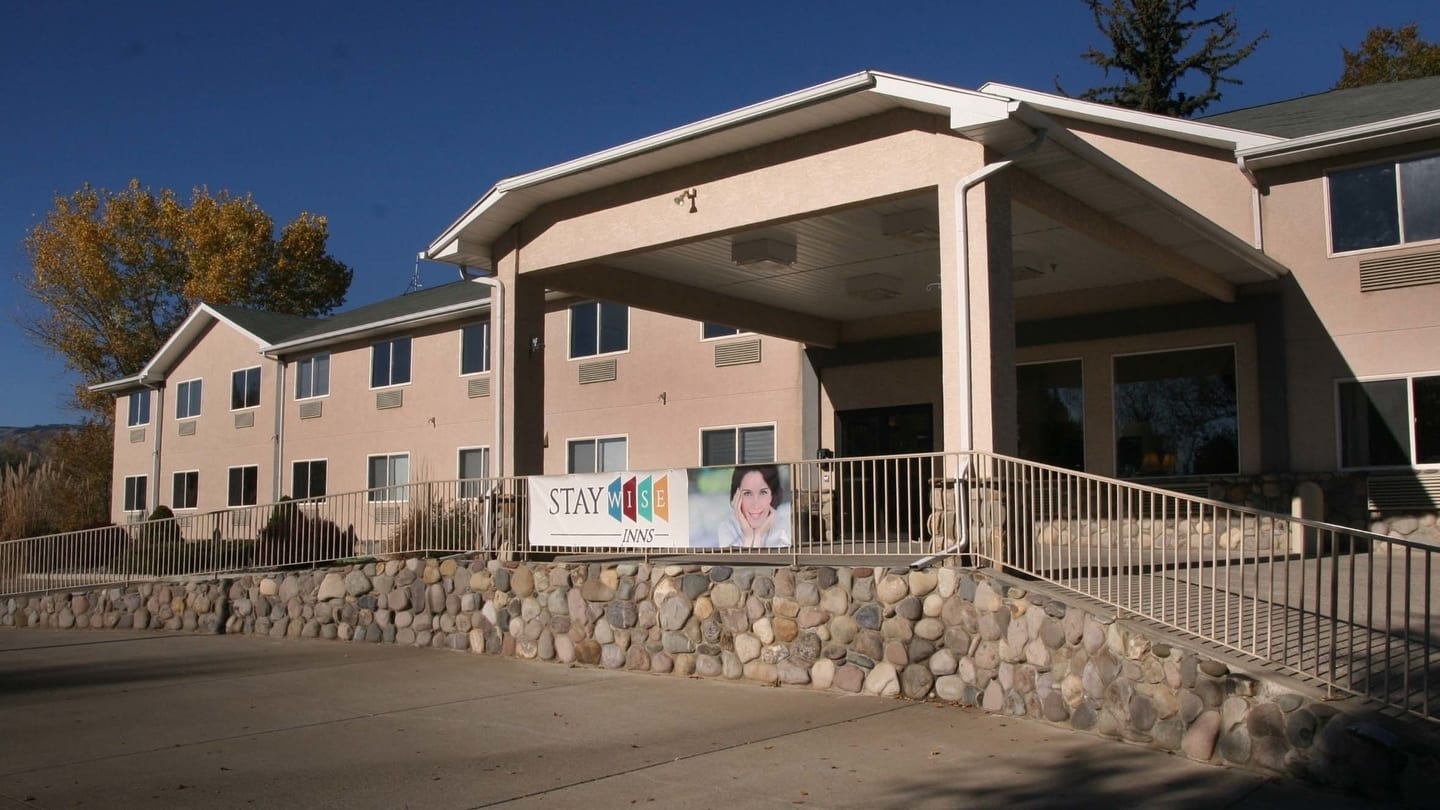 Though Cedaredge is literally hugged by wildlife and forestry, not everyone would want to be too disconnected from the community and the comforts of modern amenities. If this is you, you can check in at Stay Wise Inn. This 2-star accommodation has been lauded by guests over the years. Though it's not Ritz Carlton, everybody can still enjoy the usual hotel amenities like an indoor pool and hot tub.
The rooms are actually quite spacious. If you're booking a 2-queen-size bed, you'd find there's still a lot of open space and legroom. It's not crampy at all. There are also their "comfort-certified" beds so you know you'll get a good night's sleep.
Explore the outdoors during the day, hang out in town each evening, and retreat back to the cozy Stay Wise Inn at night. Each room has its own WiFi connection, microwave, mini fridge, 50″ flat screen TV, and other basic amenities.
There's also their year-long favorite "EGGCELLENT BREAKFAST", which includes a generous serving of a 3-egg omelet! If you have a sweet tooth, you can enjoy their vanilla or chocolate waffle with unlimited toppings in their waffle bar. Their EGGCELLENT BREAKFAST has been a crowd-pleaser, not only for kids but also for the young at heart!
Alexander Lake Lodge – historic accommodation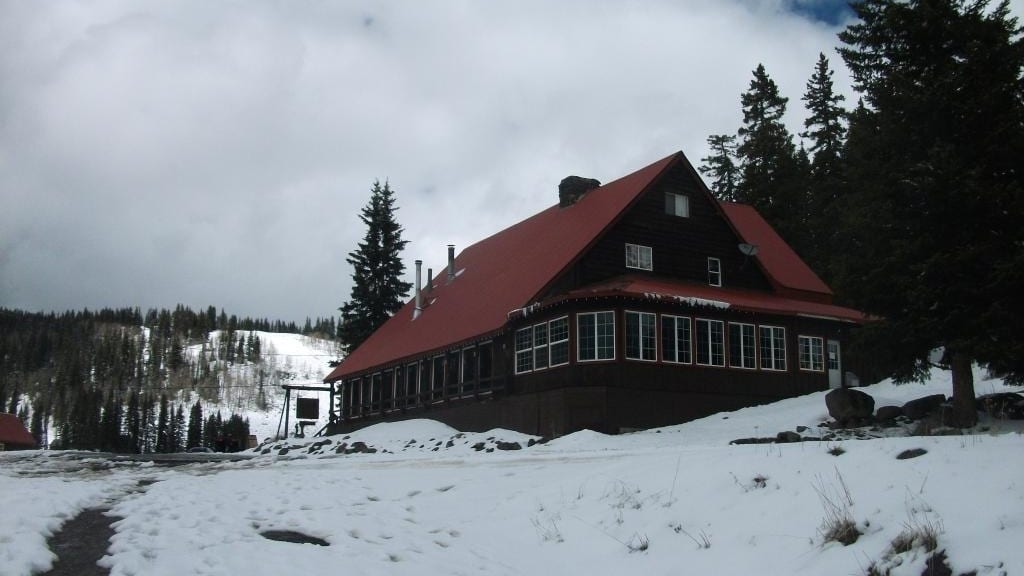 If you're struggling to choose whether you want a comfortable hotel stay or an out-there cabin accommodation, maybe you can try the middle ground. Alexander Lake Lodge is a landmark destination in Cedaredge that's located in the middle of town. You can access Alexander Lake, and Twin Lake, and go to different shopping and dining locations as you coast along Baron Lake Drive or College Drive within minutes of driving.
Alexander Lake Lodge has seven cabins that can accommodate from 2 to 8 guests. Each cabin has its kitchen amenities, bathroom, and bedroom features, although each accommodation will have a different view and additional perks.
Their smallest cabin, Cabin 7, can only sleep two people and has a King Bed in the living area. Though small, the coziness makes you feel like you're finally living in a tiny house. Meanwhile, there are bigger cabins that are closer to the creek. The property admin even notes that the water sounds can be very soothing while you sleep at night.
The largest cabin can sleep, eight people. It has 2 queen beds in the bedroom, 2 full beds in the living area, a full kitchen, a bar-height table with 4 chairs, a shower, and an amazing large deck overlooking Alexander Lake.
For a little bit of an upgrade, you can choose Cabin 6, a semi-luxurious cabin accommodation that sleeps up to 7 people. It has a spiral stairway, a large living room with two sofas, a full kitchen, and a sitting area near Alexander Lake. You can also bring your dog, but it comes with an additional fee.
Alexander Lake Lodge prides itself on offering amazing food that features fresh ingredients. As they say, "If it's not perfect, we won't send it out." And, of course, a full bar. There is no good burger meal without that perfect beer or wine to go with it.
"From Bud Light to whiskey, we have the liquids to cwinch your thirst."
Cedaredge Lodge – rustic cabin motel experience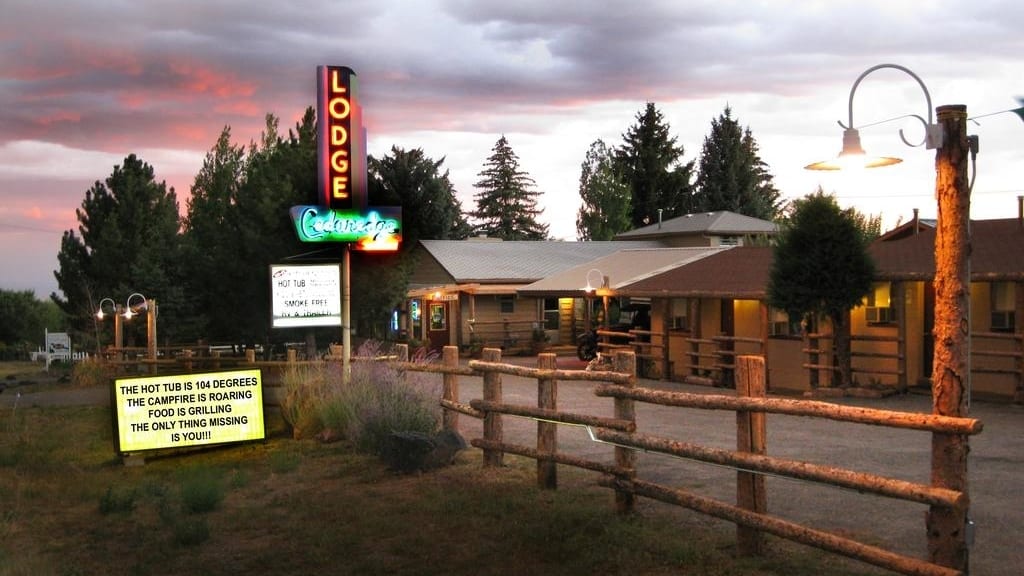 Saving the best for last, Cedaredge Lodge has a reason to bear the name of the town. Dubbed as the top accommodation in Cedaredge, by TripAdvisor, Cedaredge Lodge is perfect when it comes to price, value, comfort, and accessibility.
Located along Highway 65, the lodge can be easily found as you drive along Grand Mesa. There's a laid-back atmosphere on the property and the amenities are very inviting. This 3.5-star accommodation has free parking, air conditioning, a bar/lounge, a hot tub, and in-room amenities like WiFi, a microwave, and a refrigerator.
Each suite has that cabin design that will take you back to that rustic outdoors while bringing you the best of the town's community and lifestyle. There are intimate sitting areas where guests can just relax. There are also rooms with amazing tree views that can be very relaxing.
Though it's along the highway, there are creekside amenities, like the lounge, where you can tune out the cars and the noise. You can just wake up to the creek smell and sound. Have breakfast amongst the scenery and enjoy the natural sunlight on the porch.
Cedaredge Lodge's main highlight would have to be its food. Whether it's a romantic date or a family getaway, you can choose from their tasty all-day menu. Check out their breaded chicken BBQ (appetizers), and their massive 26oz. t-bone steaks (entrees), or their homemade cakes.
This is probably the most authentic Cedaredge experience. The place. The people. The food.
Thanks for checking out our list of top Cedaredge hotel accommodations. Enjoy your stay in this Grand Mesa town.