This Boulder County town is known for its bright parks and open spaces. Locals and tourists enjoy the various outdoor activities in Longmont, with its more than 1,500 acres of public land.
To prepare for your Longmont trip, we've curated a list of the top places to stay in town. It's easy to see why people prefer Longmont as their Front Range holiday base. Lying about halfway between Denver and Fort Collins, it makes visiting Northern Colorado's favorite attractions so very easy. You can get started with a slow day in your itinerary by taking a walk or cycling in one of the city's lovely paths, like St. Vrain Greenway's.
Probably Longmont's Best Hotel Accommodations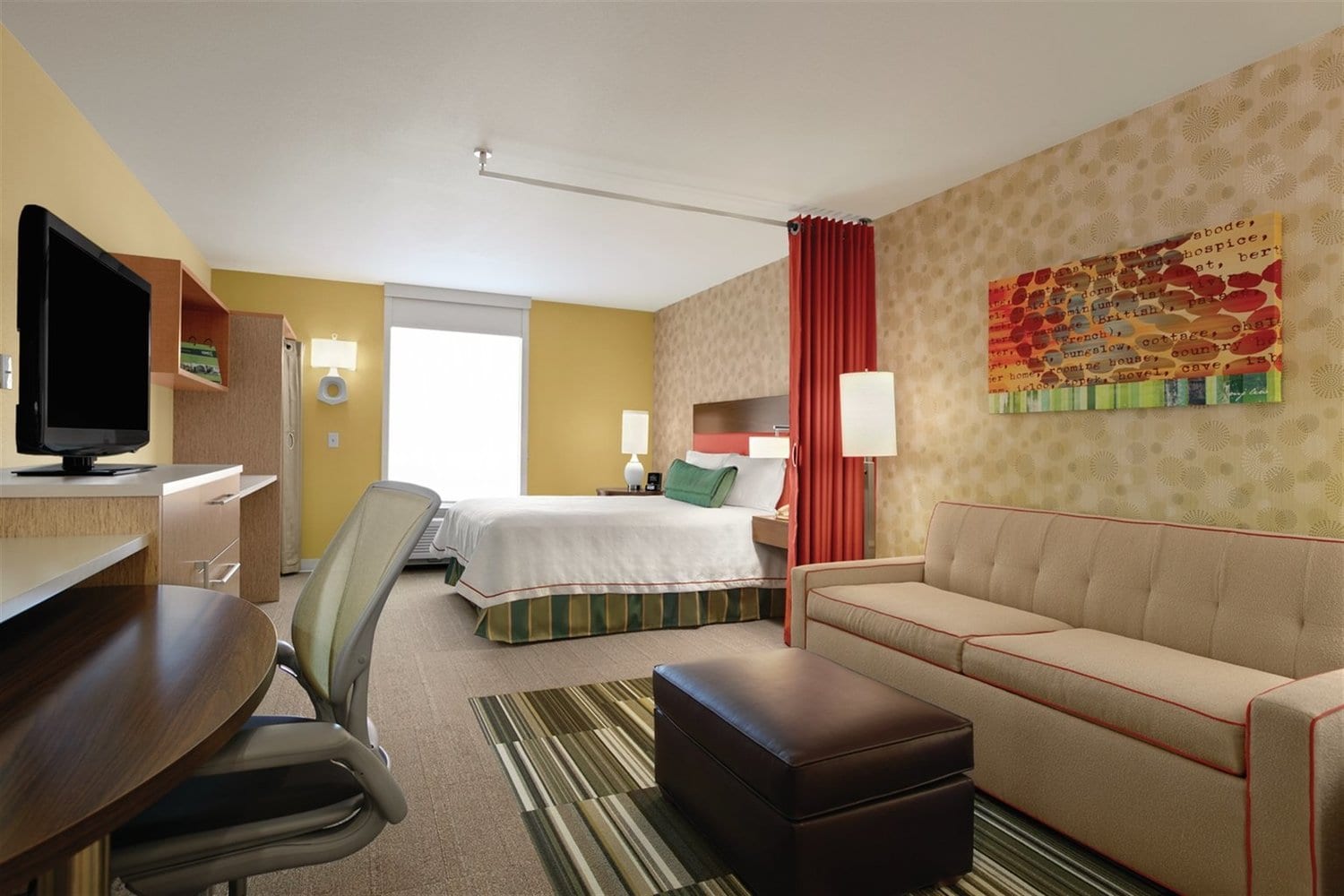 Those who want to tackle the wild can enter the Rocky Mountain National Park or the Roosevelt National Forest. For an exciting water adventure, you can visit the McIntosh Lake near the Rocky Mountains. Paddle boarding and wakeless boating are available. Then, for a night of entertainment and fun, visit the Firehouse Art Center for various displays. Or, attend a live performance of the town's pride, the Longmont Symphony Orchestra.
If you want to take a look at Longmont's pioneering days, there are historic structures you can visit while in town. Constructed from 1913-1914 Hoverhome & Farmstead is a brick residence with farm buildings. It's one of the most iconic structures that embodies the agricultural scene from the early 1900s.
This section contains referral links. If you click through and take action, we may receive a commission, at no additional cost to you. Rates listed below are subject to change.
Here are our choices for the top hotels in Longmont, CO, in no particular order:
Best Western Plus Plaza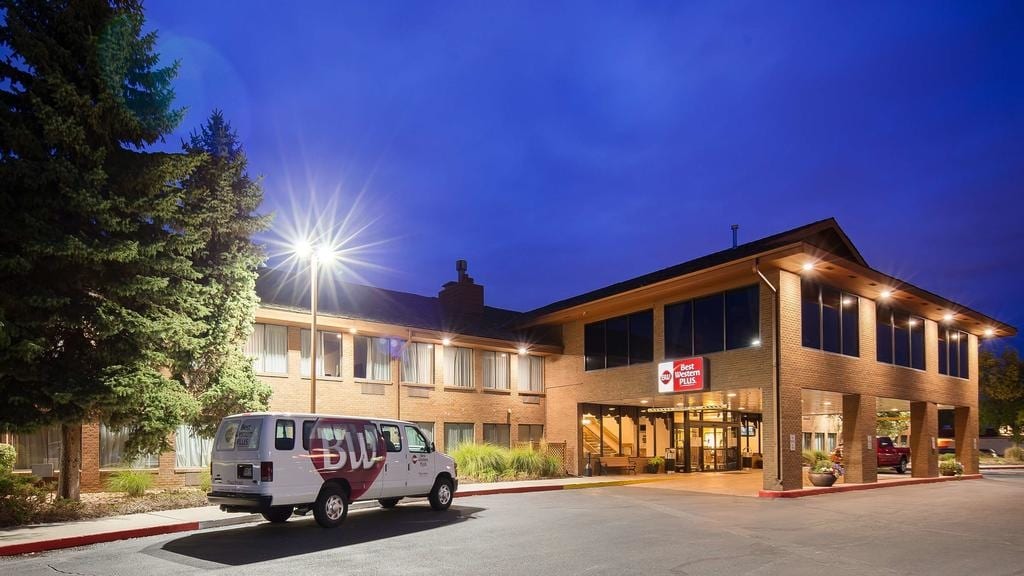 Located in the suburbs of Longmont, Best Western Plus Plaza is an ideal location for groups and families. You'll get access to nearby shops and restaurants and other famous places like the Ute Creek Golf Course.
Best Western Plus Plaza Hotel is a known eco-friendly hotel that has 210 air-conditioned rooms. As one of the larger properties in town, you can expect full amenities like a fitness room, swimming pool, sauna, and an on-site restaurant. They also have a bar lounge for casual cocktail drinks.
The property also offers various room configurations from standard 2 queen bed set up, to their king bed suites. The rooms are even more extensive than the other listings in town. If you prefer a fully equipped room (satellite TV, bathrooms, & laptop desks) with a broader space, this is the best place for you.
Best Western Firestone Inn & Suites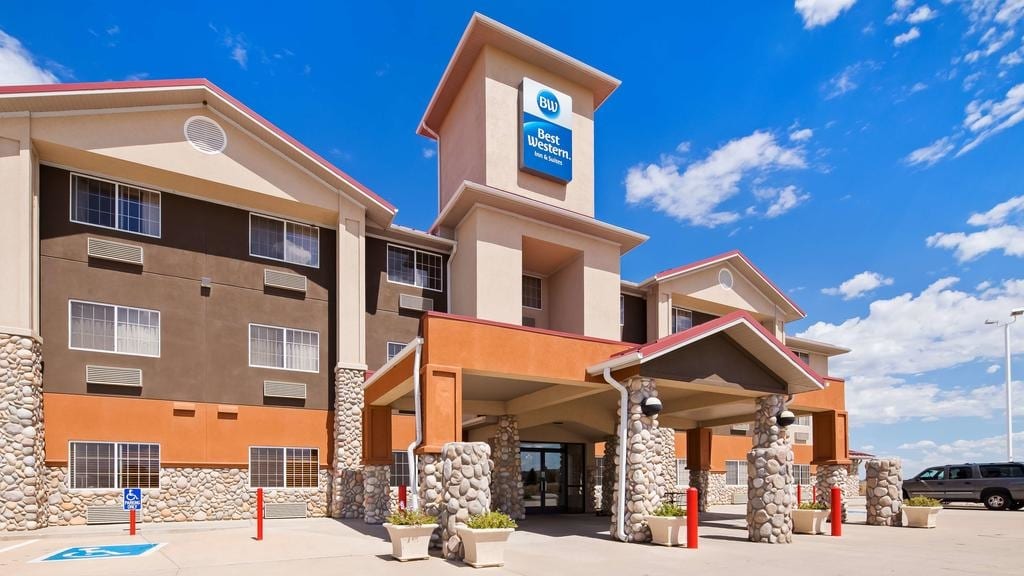 If you're a business traveler or a tourist who prefers the more traditional hotel experience, Best Western Firestone Inn & Suites is a solid choice for you. The hotel is located at the Business Park Circle in Longmont and has access to various commercial shops in town.
The interior design is more formal. They have leather accent chairs, marble tables, and a 24-hour business center. For recreation, guests have access to the golf course and spa services. You can also request for a wake-up call (remember those?).
The rooms are also quite traditional, but it's not a letdown. Most guests love the cleanliness of the rooms. You get your basic room amenities, and because of the 24-hour concierge services, if you'd ever need anything else, the staff will be able to assist you.
Thompson House Inn & Tea Room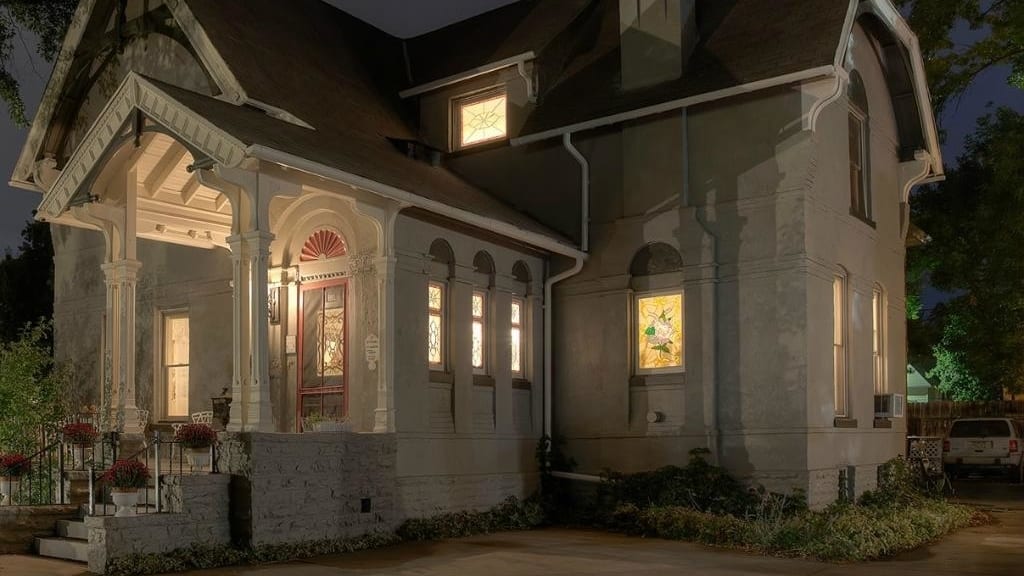 Meanwhile, if you're looking for a unique experience, check out this mini version of Alice in Wonderland. Thompson House Inn & Tea Room is a bed and breakfast inn that offers the culmination of old Victorian charm and modern amenities. At the same time, you get to experience the best tea, prepared by masters of tea-making in all of Longmont.
The house is also one of the historic structures preserved to this day. In 1994, they underwent a meticulous renovation to cater to modern travelers. They retained the property's magnificent oak, rosewood, and maple-inlaid floors.
Now, they have five grand suites with private baths and deluxe beds. The rooms are uniquely designed and equipped with TV and WiFi.
Candlewood Suites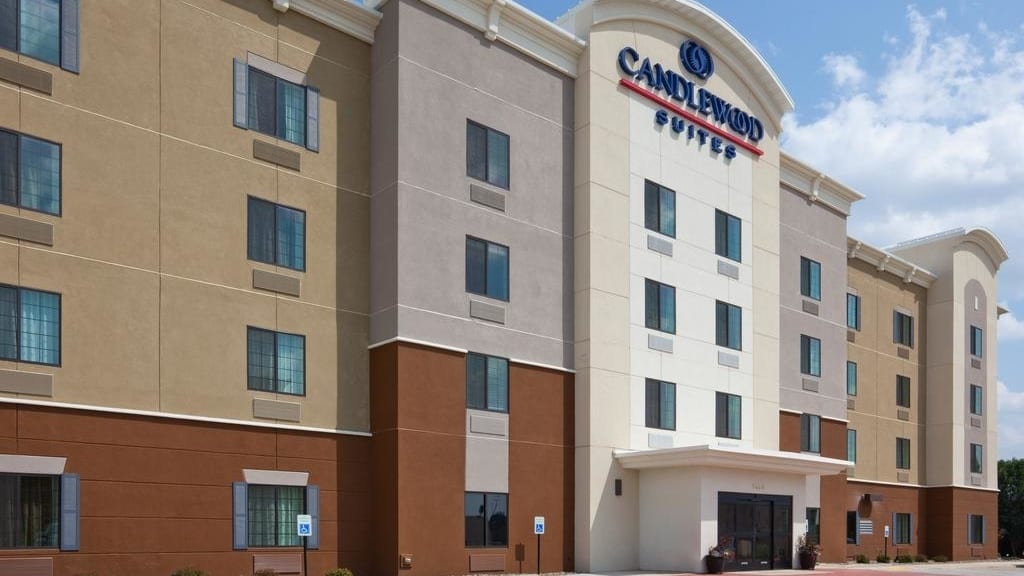 If you're the type of traveler who prefers full kitchen amenities or an apartment type of setup, Candlewood Suites Longmont is the place for you. This beautiful property is located near the mountains. Though you're still going to be close to the main shops and restaurants downtown, the rooms have stunning views of the Rockies.
The apartment suites are equipped with a full kitchen, microwave, TV, WiFi, long work desks, and private bathrooms. They also have pet-friendly rooms.
For those who will book for an extended stay, the hotel has a lot of amenities like their workout room, business center, conference rooms, laundry area, and parking. The location is also provides relatively close access to Denver International Airport so you can request for their very own Green Ride Airport Shuttle Hub.
Courtyard by Marriott Boulder Longmont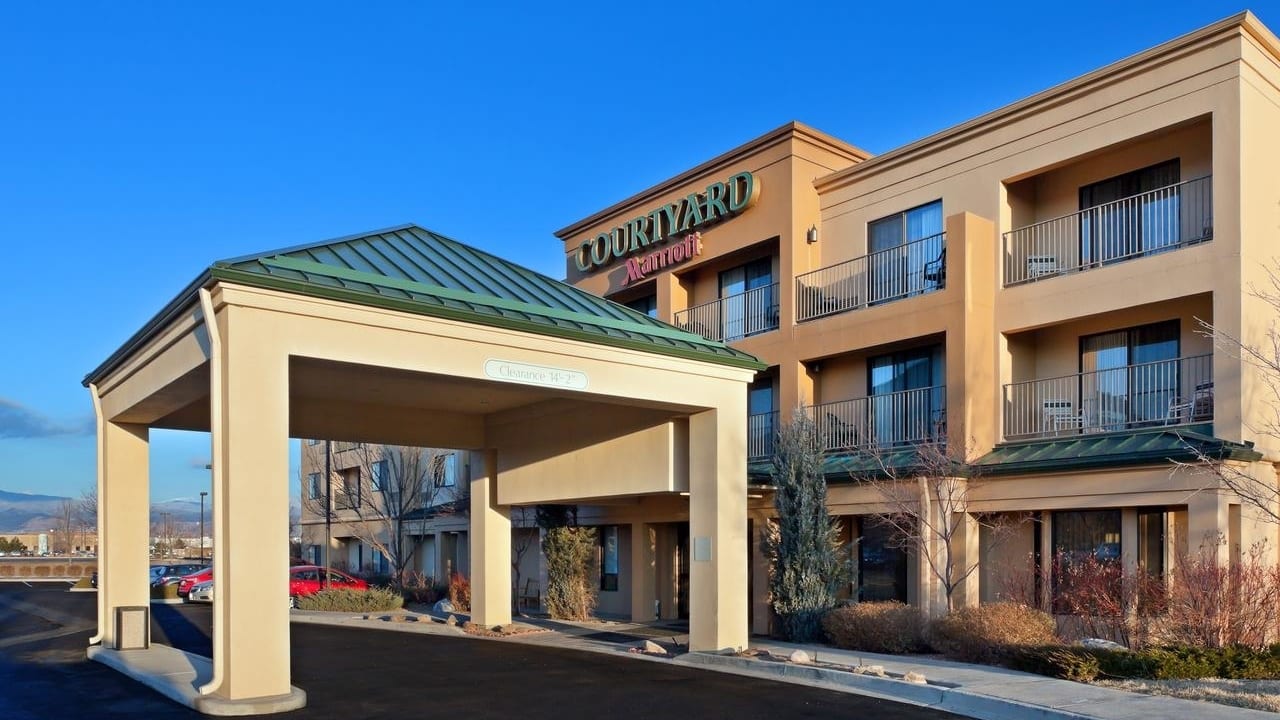 Courtyard by Marriott Boulder Longmont is a property that's ideal for both business and pleasure. With a balance of work and leisure amenities, travelers enjoy the efficiency of the hotel's design. The hotel is quite old, but the areas are well-maintained. Previous guests have noted how superb the hotel's staff team is.
Additionally, the hotel has a very bold theme. From the chairs, the carpets, to the room colors, the ambiance is quite lively. With 78 rooms, guests can choose from a variety of room configurations. The suites are also equipped with a deep soaking tub, WiFi, and LCD TV.
The hotel also has an amazing on-site bistro. But, just in case you'd want to dine somewhere else, Courtyard Boulder Longmont is just a few minutes away from popular local restaurants like MAD Greens and the Texas Roadhouse. So, whatever your trip's purpose is, book at the Courtyard Boulder Longmont for a fulfilling stay.
Residence Inn by Marriott Boulder Longmont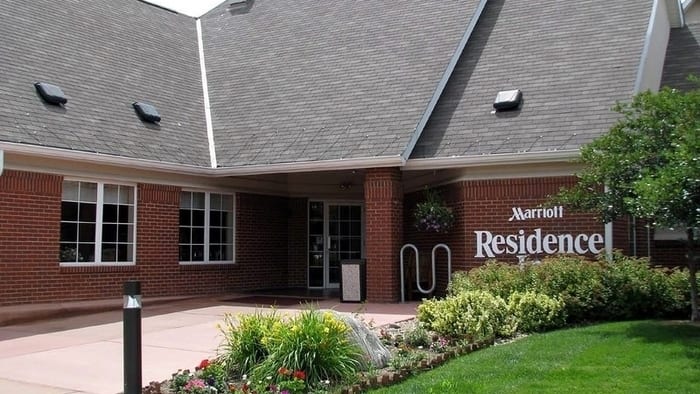 For those who will have an extended stay, Residence Inn Boulder Longmont is an ideal choice. With apartment-type suites, the property is popular for large groups and families.
The brand prides itself in creating home-like spaces, and that's exactly what you'd get by staying here. The traditional brick walls remind us of the old Americana structures. And since the property was developed horizontally (with only three floors), instead of creating a highrise, the spaces are more casual and welcoming.
They also have common areas that you can utilize during your stay including the basketball court, 24-hour fitness center, coffee/tea room, and indoor pool. For a casual outdoor activity, they also have BBQ grills and picnic areas at the back of the property.
Fairfield Inn & Suites by Marriott Boulder Longmont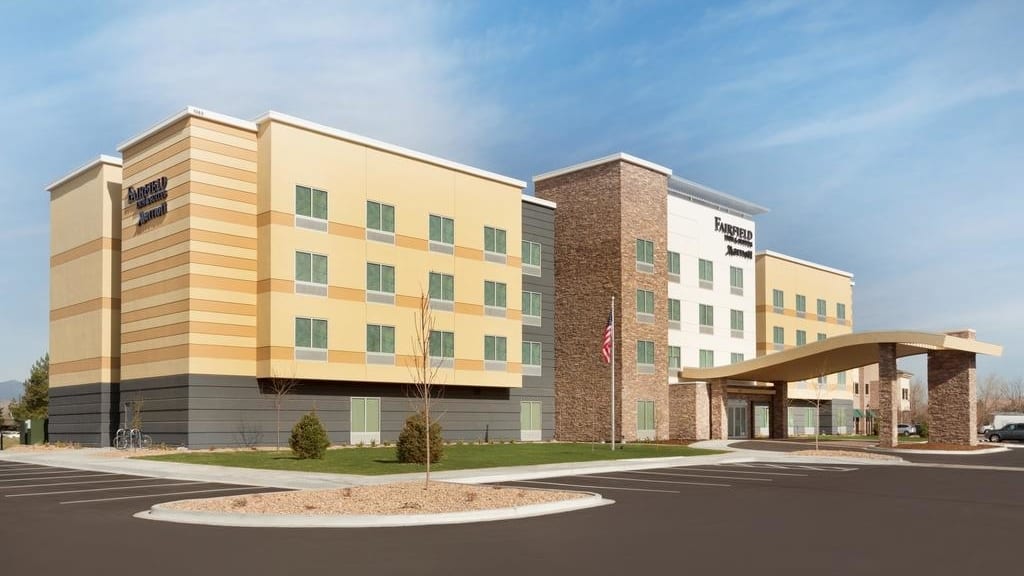 Fairfield Inn & Suites by Marriott Boulder Longmont is the ultimate business hotel. From the lobby to its common areas, the property features a subtle and elegant vibe. With white marbles and acacia wood accents, the interior design exudes an intimate, quiet environment.
Each of the 95 spacious rooms features a private bathroom (with shower/tub combination), ergonomic desk with a dark moss green leather seat, TV, refrigerator, and WiFi. And for those who will be visiting for business, the hotel also has a complete business center.
It's also a plus that the property is just a couple of driving minutes away from famous destinations like the Dougherty Museum, IBM Boulder Campus, and the University of Colorado-Boulder. So, if you're looking for a more subtle and tranquil vibe, book at the Fairfield Inn!
SpringHill Suites by Marriott Boulder Longmont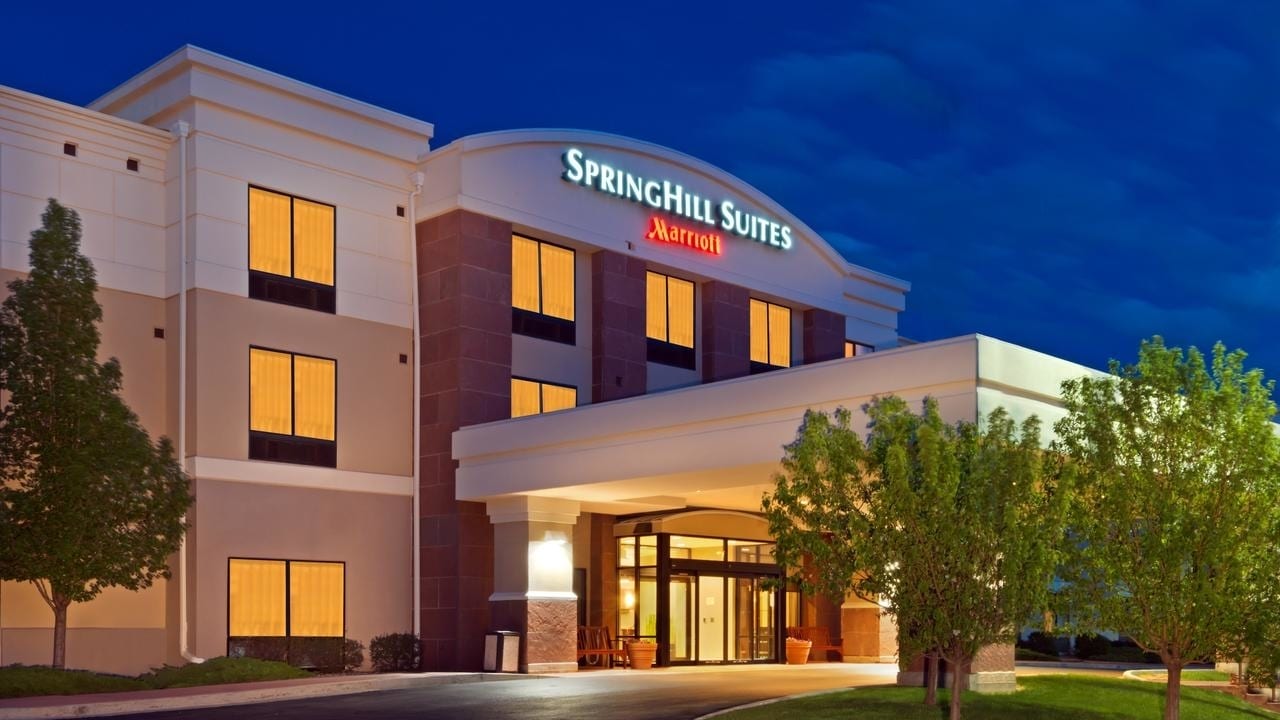 Feel refreshed at the SpringHill Suites by Marriott Boulder Longmont! If you're doing a lot of outdoor activities during your Longmont travel, you'd want a place where you can sit back, relax, and recharge during your stay.
The Springhill Suites feature outstanding pillow top mattresses with custom comforters and pillows. These make a huge difference when spending the night in a hotel. A good night's sleep is a vital preparation to face the day ahead. The other great feature of the 90 rooms at this property is the space.
The suites feature an in-room mini-fridge, microwave, and other necessities. At the same time, you can entertain guests in the separate living room areas and pullout sofa beds in the suites. If you're looking for a well-rounded, people-centric hotel for your trip, Springhill Suites by Marriott is the way to go.
Hampton Inn Longmont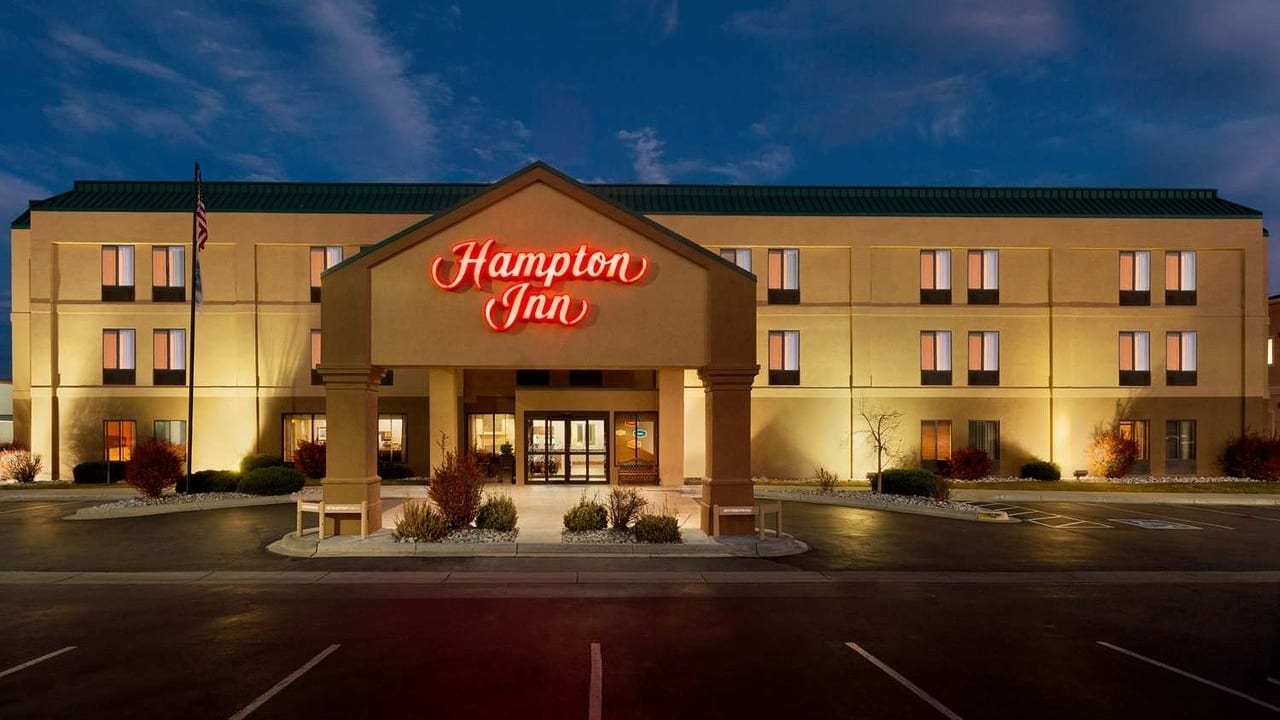 For a hot and scrumptious daily breakfast, book at the reliable Hampton Inn Longmont. This property is a smaller Hampton Inn branch with just 62 guestrooms. Nonetheless, the property still makes an impact by offering the best value experience in Longmont.
The rooms have a more traditional design; more dark wood tones and black leathers. The beds are massive too, so this leaves you with a smaller walking space in the rooms.
However, if you need that extra space to write or just relax, you can check out their lounge bar, spa center, and indoor pool. Then, top the experience with their amazing hot/cold buffet breakfast experience.
Home2 Suites by Hilton Longmont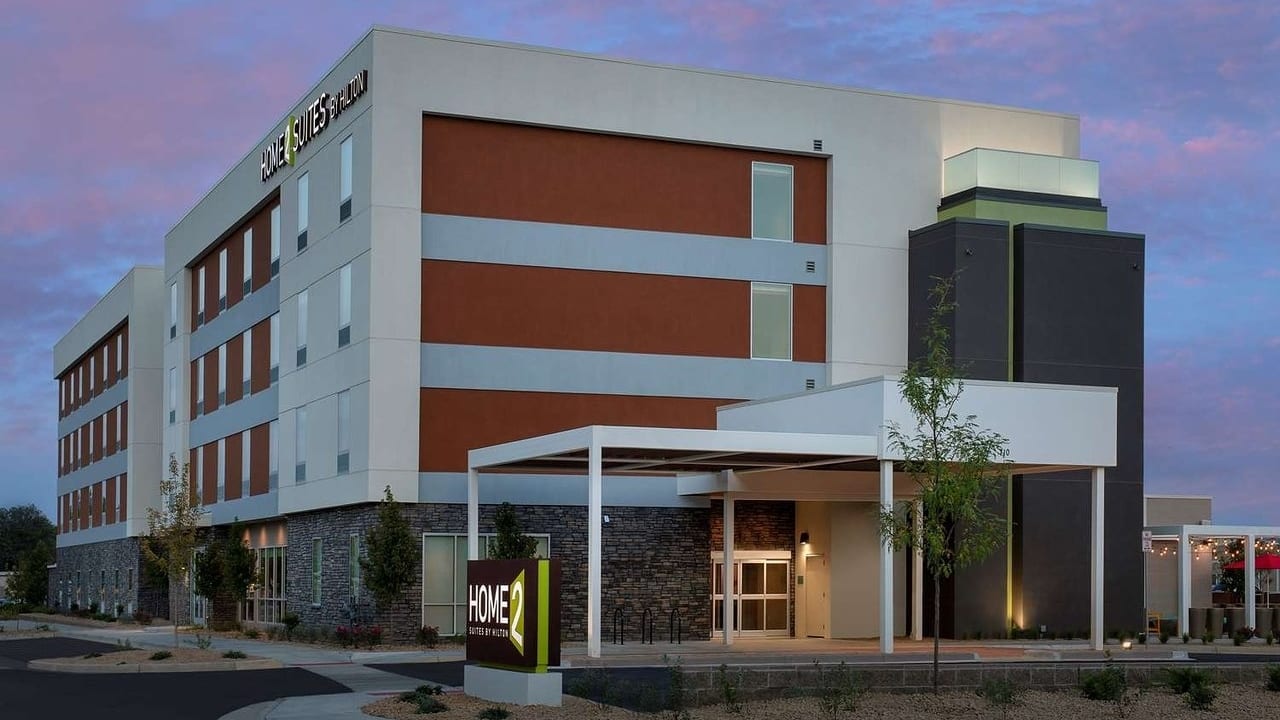 The last on the list is the more modern Home2 Suites by Hilton Longmont. Located just off the State Highway 119, this property is just minutes away from popular tourist spots like The City of Longmont Museum and the Left Hand Brewing Company. For shopping, check out the Pearl Street Mall, which is just about 20 minutes from the property.
Not only is the hotel accessible to the significant parts of town, but they also have outstanding suites and common areas. The light-colored room (with relaxing hues of baby pink, sky blue, and tangerine yellow) gives off that funky vibe.
Though the hotel has an upbeat persona, they make sure function is still a central part of the rooms' designs. The 108 guestrooms are equipped with kitchenettes, stovetops, sofa beds, sitting areas, flat-screen TV, and ergonomic working desk.
Thanks for checking out our list of top hotels in Longmont, CO! Enjoy your stay in this Northern Colorado front range town!